Why Use A Learning Management System
What are the benefits of an LMS over traditional types of training and development?
Why use a learning management system? That's the question you want to answer as you look at the training and development plan for your company. Maybe you're just starting out an Education & Development program at your business, or maybe you're looking to revamp your current corporate training system. Either way, you want to determine whether or not a learning management system will be the right solution for your company and employees.
So how do you answer the question "why use a learning management system?" What are the benefits to choosing an LMS over other types of training and development?
All you have to remember is the benefit CURVE.  
Why Use A Learning Management System: The CURVE of Benefits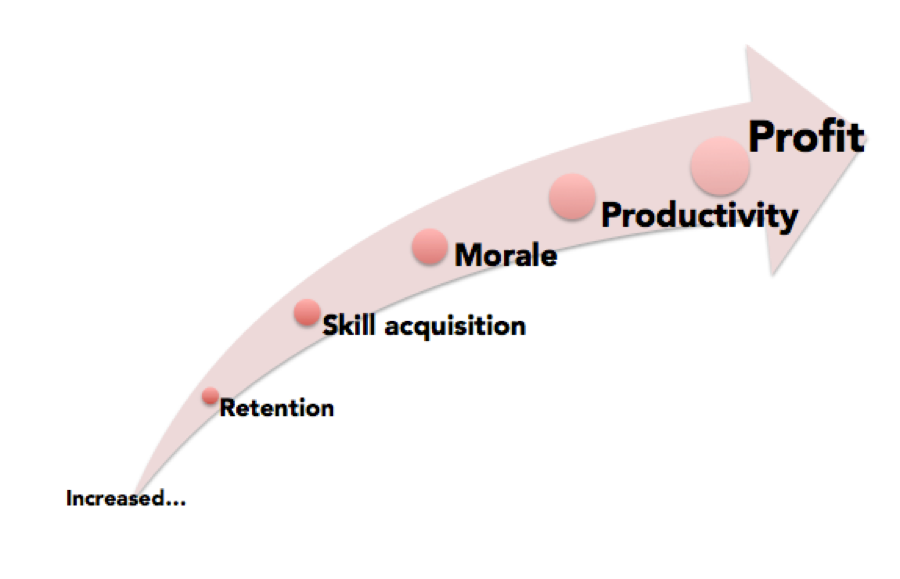 Online LMS leads to higher employee retention, skill acquisition, morale and productivity—ultimately blazing the trail towards higher profit. The benefit CURVE is why use a learning management system:
C- Centralization
Learning management systems are a centralized source for information and education. They can be a one-stop shop for all types of trainings, from compliance to job skills to leadership courses. This centralization makes it easy and simple for users to find and access the resources that will help them perform better in their positions.
U- Universality
Web-based learning management systems can be offered anywhere, anytime, and—with eLeaP  – on any device. A learning management system makes training and education more universal and accessible for your employees. They can do training in their own time, in their own way. Because of this, employees will be more receptive to the training and will better retain the information and applicable skills.
R- Responsiveness
An LMS is responsive to client's needs. The ability for brand customization is a crucial reason why use a learning management system. For example, eLeap allows you to personalize your training with your specific company logo, theme, and colors. It also enables you to pick and choose which courses to offer to specific user pathways, and you can even create your own simple courses. This enables a high level of customization with minimal work on your part.
V- Variety
The right web-based LMS will have a variety of features, course options, and educational tools. Learners respond well to varied multimedia, like videos, blogs, texts, tweets, and more. A learning management system enables blended learning, so students can best obtain and understand information in a way that is most fruitful to them. 
E- Engagement
A web-based LMS also functions like an educational social network by enabling your students to interact with online teachers and fellow students and employees. This increases user engagement with their peers and with the material, which lends well to the benefit CURVE of higher retention and morale—your employees have learned new material and made new study buddy friends!
The CURVE
When implementing a new training program, consider the CURVE benefits as to why use a learning management system: Customization, Universality, Responsiveness, Variety, and Engagement. Your employees will retain and acquire more information and skills, their morale and productivity will increase, and ultimately your business' profit will follow suit.
Why use a learning management system? Because your business will see an exponential "curve" of benefits that will significantly boost your business' education and development features and results.
Resources – Additional information?