Why Having the Right Learning Management System is Essential for Your Life Sciences Organization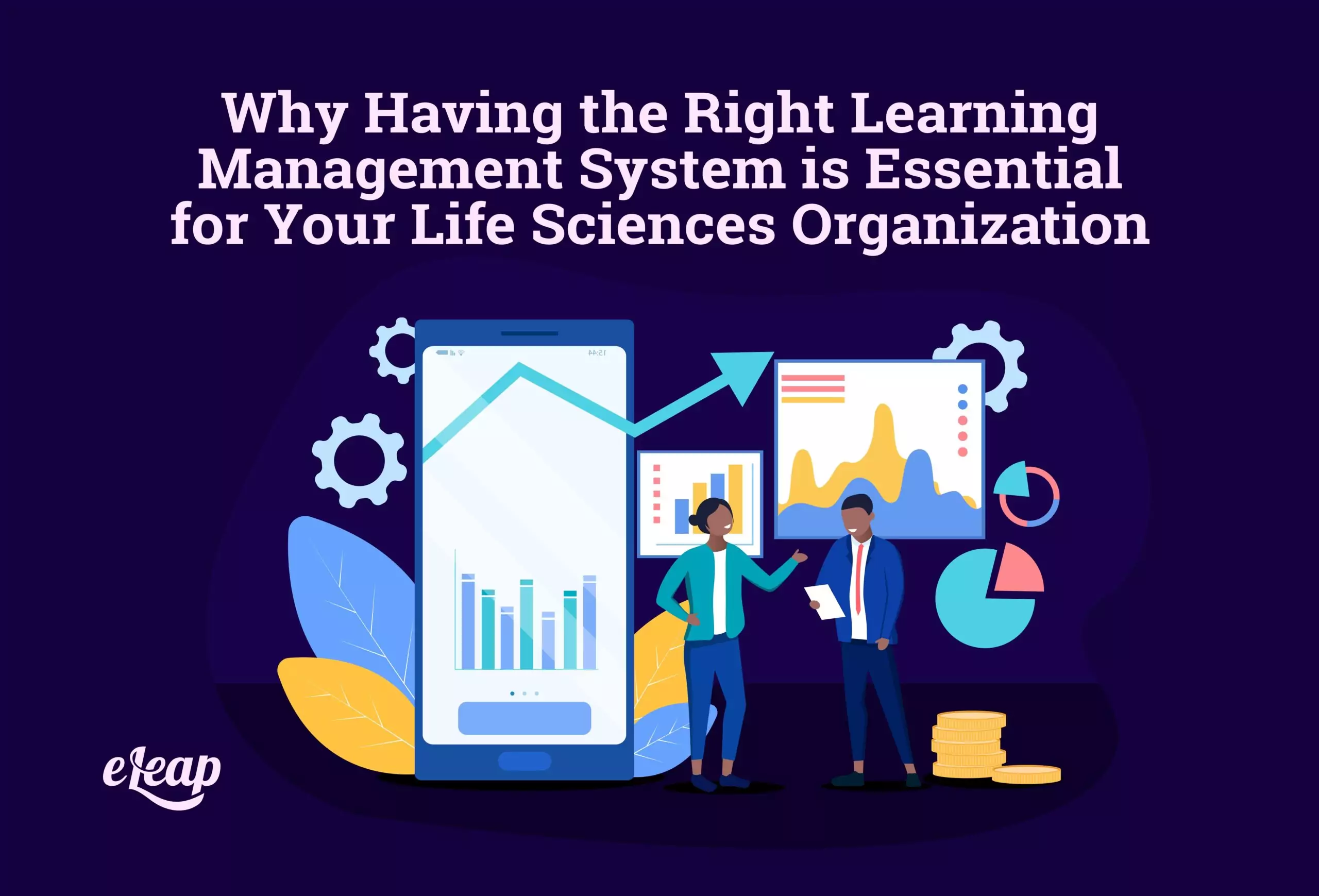 If you're in the life science industry, you know how important it is to follow the rules and regulations set by 21 CFR part 11. The FDA regularly inspects companies and, if found lacking in terms of electronic records and verification of their systems, will issue a Form 483 and this is not a good thing. Because of this, it is important to have the proper software that can ensure that your staff is trained properly so you can avoid any potential errors that could land your organization in expensive legal trouble.
Having the proper system in place ahead of time can prevent mistakes from happening and can ensure that your team is performing all their tasks most efficiently and accurately. With the right learning management system (LMS) in place, you can rest assured that your employees will be able to retain the information they need to learn to perform their jobs effectively. Keeping your staff compliant with the intense regulatory requirements that need to be met.
Overall, a good LMS will allow your employees to stay up to date with current training of the rules and regulations, but you will also have a transparent audit trail tracking everything for you. Also, courses can be completed by your team without cutting into their work schedule. With all that said, let's find out how the right LMS system can transform your organization. In this article, we will discuss the benefits of having an LMS: flexibility, improving knowledge retention, affordability, improving employee retention, keeping your employees updated on changes in policy and procedures, and ensuring compliance is met.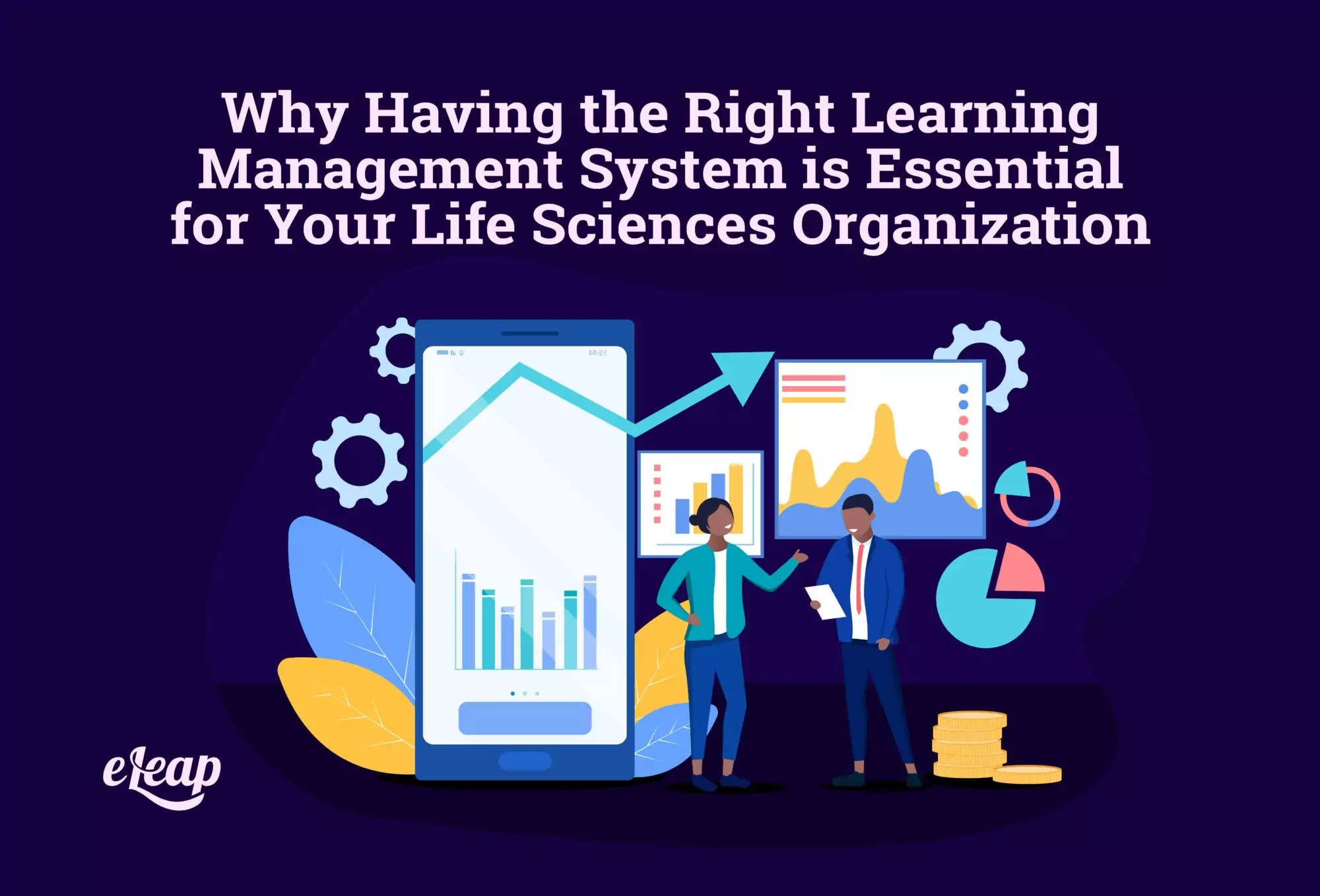 Flexibility
The main advantage of using a learning management system is that it can be implemented seamlessly into your already existing training program creating the conditions for flexible learning. Meaning, implementation and training can be done virtually from anywhere, making it more accessible to you and your employees. If we consider time management with the goal of becoming more efficient without extra work piled on, it makes sense to be versatile by utilizing not only traditional in person learning, but also virtual learning, possibly even a hybrid approach. eLeaP offers this flexibility and is a must if you're trying to optimize your training program.
By being able to create training as well as take courses from anywhere, this gives you and your employees the ability to work at your own pace, lowering the stressors that can arise during these processes. Ultimately, having more options that can assist the training process is a good thing, and learning management systems make this possible.
LMS Software Improves Knowledge Retention
With so much to learn, your employees must be able to retain the information that is presented to them—not being able to can result in reduced productivity and more mistakes being made. A good LMS offers a good mix of different types of content, including documents, PDFs, videos, podcasts, URL links, podcasts, images, GIFs, and case studies. Combining all these different mediums creates an engaging environment that makes it a lot easier to remember all the information, improving knowledge retention. A powerful LMS software also enables you and your employees to access the platform at any time, anywhere, and can facilitate discussions within the system between employees, or even specific groups, allowing them to better develop their skills.
Affordability
Compared to conventional training, LMS software is way more cost effective. While there is an upfront cost to implementing an LMS, this expense will pay dividends in the long term. While implementing a learning management system can save you a lot of money than would normally be spent for in-person training, it also saves time and promotes more productivity by being able to train multiple employees at the same time. This is especially true for employees who work different shifts from week to week. It has also been shown that workers complete eLearning courses much quicker than traditional ones, making this a win-win situation for both your organization and your employees.
Improves Employee Retention
Employee turnover is always a critical challenge in any business. However, it can be reduced greatly by providing proper training with flexibility, leading your employees to feel more respected that you're taking the time to provide them with all the necessary tools they need to be properly trained and valuing their time. By teaching your staff how to perform their jobs effectively from the get-go, and providing self-enrollment options for development, you will find that you will have a better shot at retaining top talent for the long term. Here is a free eBook on 'How to Foster Employee Retention'.
Keep Your Employees Updated on Changes in Policy and Procedures
Continuous changes occur in the life science industry which is growing rapidly. You're going to want an LMS that can keep your employees up to date and provide them with the necessary training they need on an ongoing basis.  Whether you're working in biopharmaceuticals, medical devices, healthcare, or bioscience distribution, many procedures need to be handled accurately and efficiently, and these can change from month to month. With the right LMS, you can accomplish this by providing constant updates and new courses that can help employees stay up to date with the current regulatory environment and other general changes that are happening in your industry.
Compliance Considerations
As we briefly mentioned earlier in our introduction, compliance is critical in the life sciences industry, because so much of what we do affects the health and well-being of others. It is important that there is regulatory oversight to ensure that life sciences organizations are following the proper protocol. LMS software can greatly assist in this area and will provide an easy-to-use system that can keep employees compliant in all their tasks, while also having a transparent audit trail you can print out with a click of a button, especially if you're going under an audit review by the FDA. By providing a clearly outlined training program through an LMS, you're more likely to ensure that your team is educated on the current regulatory landscape and will be able to complete their work in a way that doesn't invite any scrutiny from regulators.
Summary
Overall, having a validated learning management system and up to date current training is crucial for the life sciences industry. If you're looking for a cost-effective way to optimize your current training program and meet 21 CFR Part 11 compliance, or would like for us to be a resource for you, contact us here at eLeaP. Our validated LMS can help your organization streamline the training process making it easier for your employees to do their jobs more effectively, as well as yours in regard to implementation and tracking.