How to Foster Employee Engagement through E-Learning
Engaged employees build organizations by performing at consistently high levels, aligning their self-interests to the best interests of the organization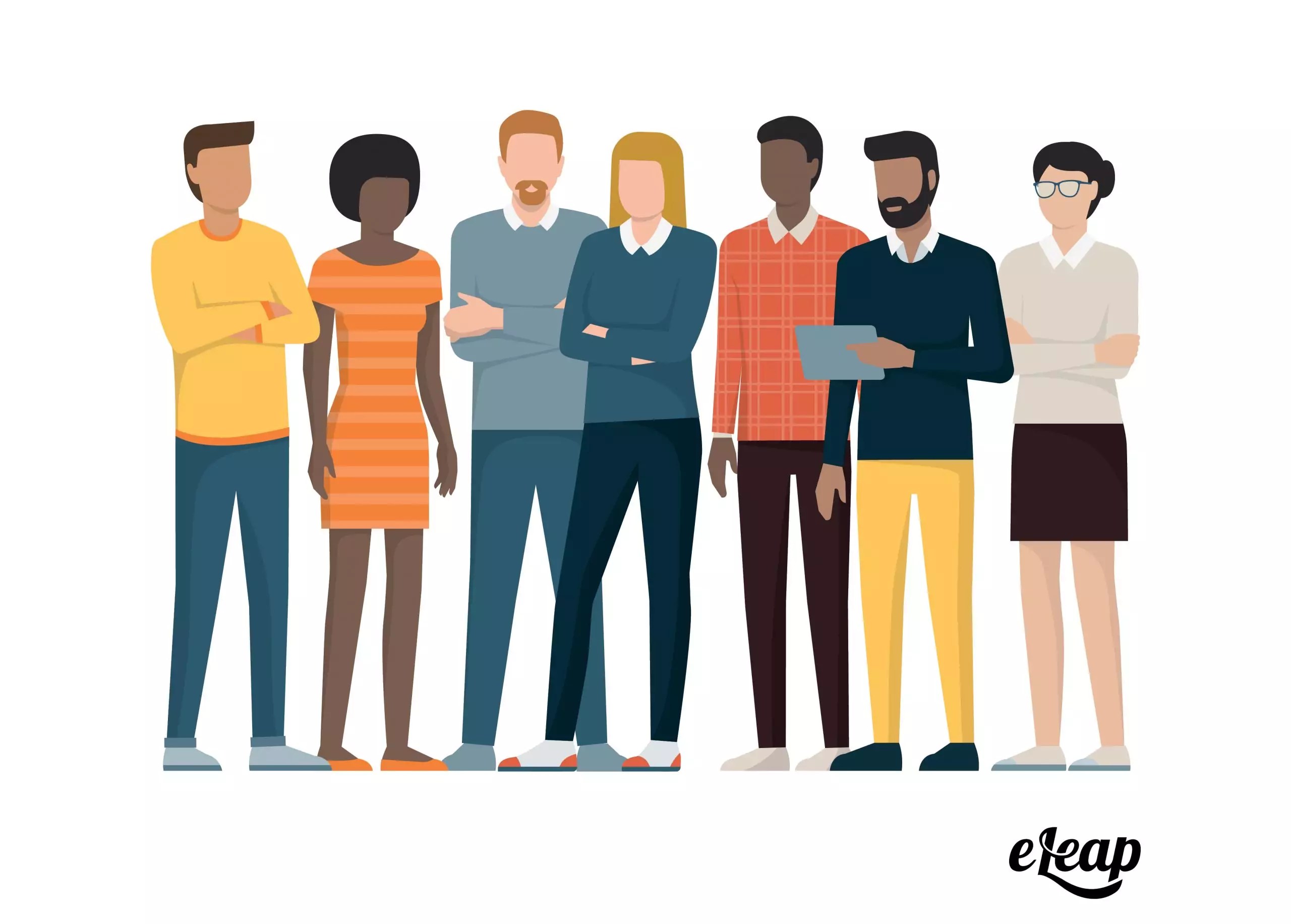 The NCAA Men's Basketball Tournament known as March Madness cost employers an estimated $1.2 billion in productivity as employees used company time and resources to complete brackets, track the records of their favorite teams or even watch the games in streaming video.1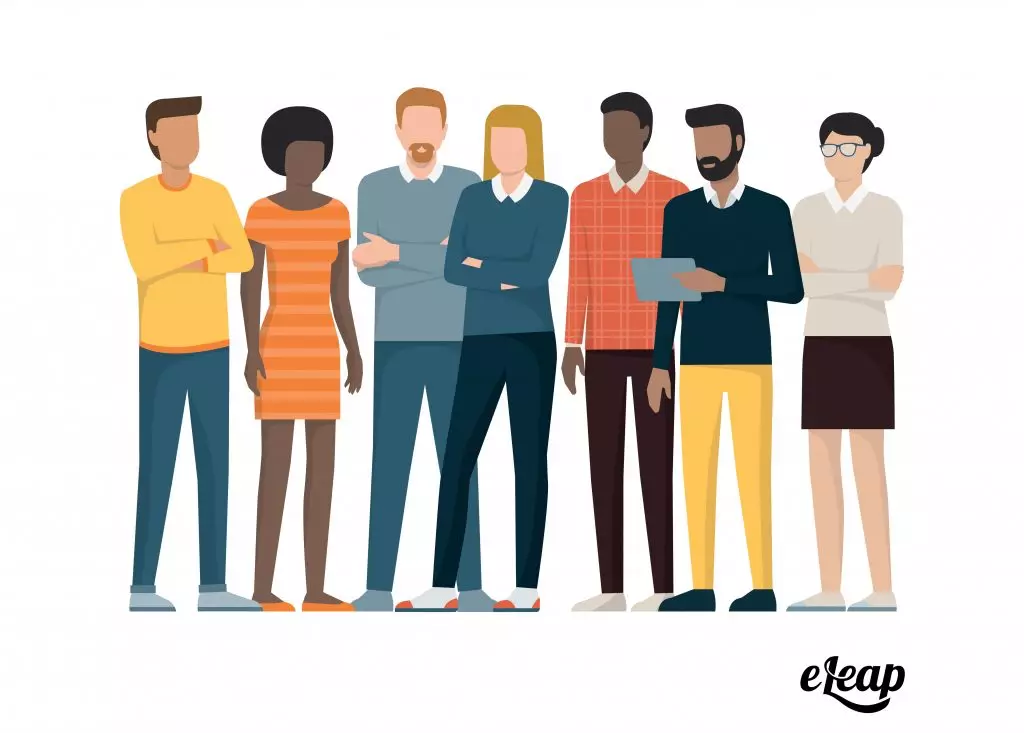 The lengthy holiday season between Thanksgiving and New Year's Day and even major sporting events are proven to challenge U.S. worker productivity and engagement.
Fortunately, this lack of engagement from work – or disengagement – is short lived. Some forms of worker disengagement are not temporary, though.
Let's start by defining employee engagement: The relationship between an organization and its employees, marked by workers who are fully absorbed by and enthusiastic about their work.
Engaged employees build organizations by performing at consistently high levels, aligning their self-interests to the best interests of the organization.
The reverse of this also is true. According to Gallup data, "actively disengaged" employees – the least productive of the workforce – result in a $350 billion per year hit to the American economy in lost productivity.
These actively disengaged employees often are called "cave dwellers" who are "Consistently Against Virtually Everything."2 They act out their dissatisfaction through poor individual contribution, and they often sabotage team projects and other employees' work.
Actively disengaged employees don't develop overnight. Management consultant and author Leigh Branham states in her book, 7 Hidden Reasons Employees Leave: How to Recognize the Subtle Signs and Act Before It's Too Late, that actively disengaged workers are disconnected because they feel a loss of trust, hope, worth and competence over time within an organization.3
Organizations can help build the competency and connectedness of employees by using technology and e-learning to help build career skills and competence, increasing employees' chances for promotion. Because both of the youngest generation of workers, Generation X and Y, embrace change and technology, e-learning becomes even more significant as these younger workers enter management and the workforce, replacing Baby Boomers who are hitting retirement age.4
High-performing organizations ignore actively disengaged workers at their peril. Organizations that strive to meet Malcolm Baldridge National Quality Award Performance Excellence have performance management processes in place that help reduce cave dwellers through the building of an overall culture that supports:
(1) delivery of ever-improving value to customers and stakeholders,
(2) improved organizational effectiveness, and
(3) organizational and personal learning.
E-learning can impact all three levels – from helping train employees on new processes and procedure to deliver better goods and services to creating individual career training plans where workers enhance their skills and feel more valued because they feel more competent.
E-learning programs might include multimedia learning, computer-based training, computer-aided instruction, web training or virtual education. E-learning can include the combined or singular use of computers, text, Internet, audio, images, animation, streaming video, TV, CD-ROM or other technology to deliver learning in a business environment.
Regardless of the technology used, when part of an overall employee engagement strategy, e-learning then can be effective in:
reducing cave dwellers through providing employees with current and next-level career training,
promoting a better understanding of workplace culture that keeps workers engaged, and,
providing management training that improves employee coaching and feedback.
The following section will examine how e-learning can directly impact three of Branham's seven drivers of employee disengagement.
Disengagement Driver No. 1: Job Mismatch. Organizations striving for Baldridge Performance Excellence focus on putting the right people in the right jobs. When technically competent individual contributors do well in the workplace, sometimes they're immediately promoted into management without consideration of whether they have the requisite leadership or management skills to do the job, or whether they need training.
Those managers easily move from being highly engaged to being frustrated managers who now aren't doing what they do best. Even worse, they may feel resentful that they were placed in a new, high-visibility role without any training. Excellent organizations make distinctions between management and leadership, and help employees develop in both areas. Management is concerned with directing physical resources of the organization, like people, machines and products. Leadership is concerned with effective management, while also inspiring followers to greater emotional involvement – engagement – with work or the organization. The outdated "great man theory" of leadership assumes that a person is born with innate leadership skills. Excellent organizations understand that great individual contributors can be trained in some areas to enhance their leadership effectiveness, thus increasing job satisfaction.
E-learning can be used in a variety of training settings at all levels of the organization, including management training to provide upwardly mobile individual contributors with the skills necessary to manage teams and people. E-learning allows workers to learn at their pace and access training as many times as necessary as a refresher when tough management situations or issues appear on the radar.
E-learning to enhance a new manager's leadership competence might include modules on:
(1) understanding how leaders make decisions,
(2) the importance of effective decision-making to organizational success,
(3) leadership styles, or
(4) the responsibility that comes with organizational power.
Other e-learning modules might focus on managing people, such as coaching employees, providing feedback, managing employee complaints, or even understanding crisis planning.
Disengagement Driver No. 2: Minimal Coaching and Feedback. Transformational leaders within organizations often empower and inspire their teams by focusing on the "total person" needs of the individuals on those teams. In short, they understand the critical role of providing feedback and coaching, which helps employees build their skills and inspire them to greater organizational achievements.
Again, highly capable individual contributors may bring great technical skills to the table, but when they're put in management roles, they sometimes aren't sure how to inspire others. In fact, more than 60 percent of employees – especially younger Generation Y Millennials – say they don't get enough feedback.5 In some cases, the only time actively disengaged employees receive feedback is during annual performance reviews or when their smoldering attitudinal discontent becomes a brushfire.
E-learning modules can be used to train management on providing feedback, how to praise employees, or how to communicate the "stop – keep doing – and start" model of performance assessment. In addition, because individual contributors were so productive in their own right, as managers they sometimes fail to effectively delegate and let go of work that should be handled by staff. E-learning can help managers understand how to better delegate tasks and set performance benchmarks for work completion.
Another benefit of e-learning is that organizations can track training compliance, ensuring that 100 percent of new managers complete leadership training with a certain assessment score within a given time period. This documentation is invaluable for organizations benchmarking against Baldridge Performance Excellence standards or in compliance situations where organizations must document such training because it is audited or tracked by regulatory agencies.
Driver No. 3: Minimal Career Growth and Advancement Opportunities. Excellent organizations understand the cultural and financial impacts of a revolving door of employees, and they work to stop it.
There is significant organizational cost to onboarding and training new employees, rather than training existing employees, promoting them and creating job growth opportunities from the inside. While 85 percent of employees say career growth is a key reward, only 49 percent of employees say their organizations are providing it.6 When job growth and promotion doesn't happen within organizations, many stifled employees either become actively disengaged, or they find job opportunities outside the company when they feel they've hit the proverbial brick wall.
E-learning can be a cost-effective way for companies to train upwardly mobile, technically competent individual contributors on new skills that help them advance into new roles inside an organization as part of a career development plan. Under such an arrangement, a manager might work with each team member during the annual performance review process on individual career development plans for the upcoming year. If the employee, for example, has a desire to advance from a marketing specialist position to a marketing manager, the employee should be able to find a robust range of e-learning opportunities that helps him or her understand the range of responsibilities and skill-set requirements associated with the new position. E-learning modules can be developed that set clear learning objectives for the employee, both in technical and leadership development. All of this training takes place in-house without the need for travel, thus reducing cost.
In summary, "cave dwellers" are a tremendous drain on the financial resources and the spirit of an organization. But actively disengaged employees don't develop in isolation. In many cases, their disconnection from the organization develops from organizational cultural issues that make them feel hopeless and cause them devalue their worth to the company. That's when the subtle sabotage takes place.
E-learning can be an effective tool not only in building culture and helping set consistent management expectations in a variety of locations, it also can be viewed as an organizational perk for employees when used as part individual employee career planning to move the disengaged employee back into the fold of improving the organization.