How an LMS Can Improve Your Organization's Training Program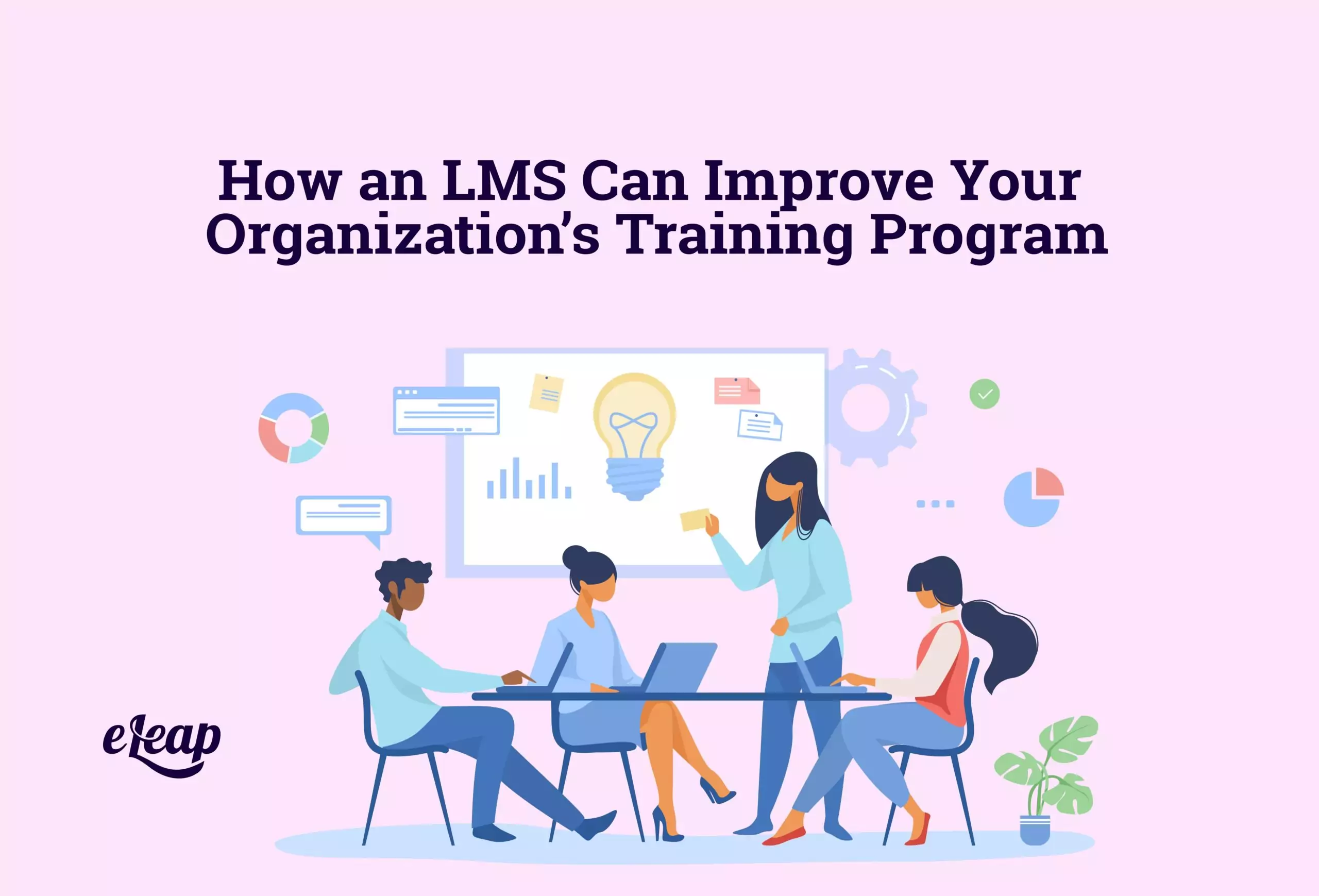 If you're in the life sciences industry, nothing is more important than being able to train your team to handle the demanding tasks that need to be completed while remaining compliant with FDA regulations. And with the rules and requirements constantly shifting from quarter to quarter, it can be difficult to keep your team up to date on the latest developments if you don't have a centralized system that can allow you to stay in touch with your employees regularly regarding upgraded rules and regulations.
While in-person training is great for new employees, it does have its limitations. One of these limitations is that there are so many in-person sessions that can be held without cutting into your employee's schedule.
Implementing a learning management system allows your staff to get the ongoing training they need at their own pace and can help provide management with crucial analytics to help you enhance your organization's operations. In this post, we will take a look at the main benefits of implementing an LMS system and how eLeaP's LMS is a great option for those working in the biopharmaceutical, bioscience distribution, medical devices, and healthcare industries.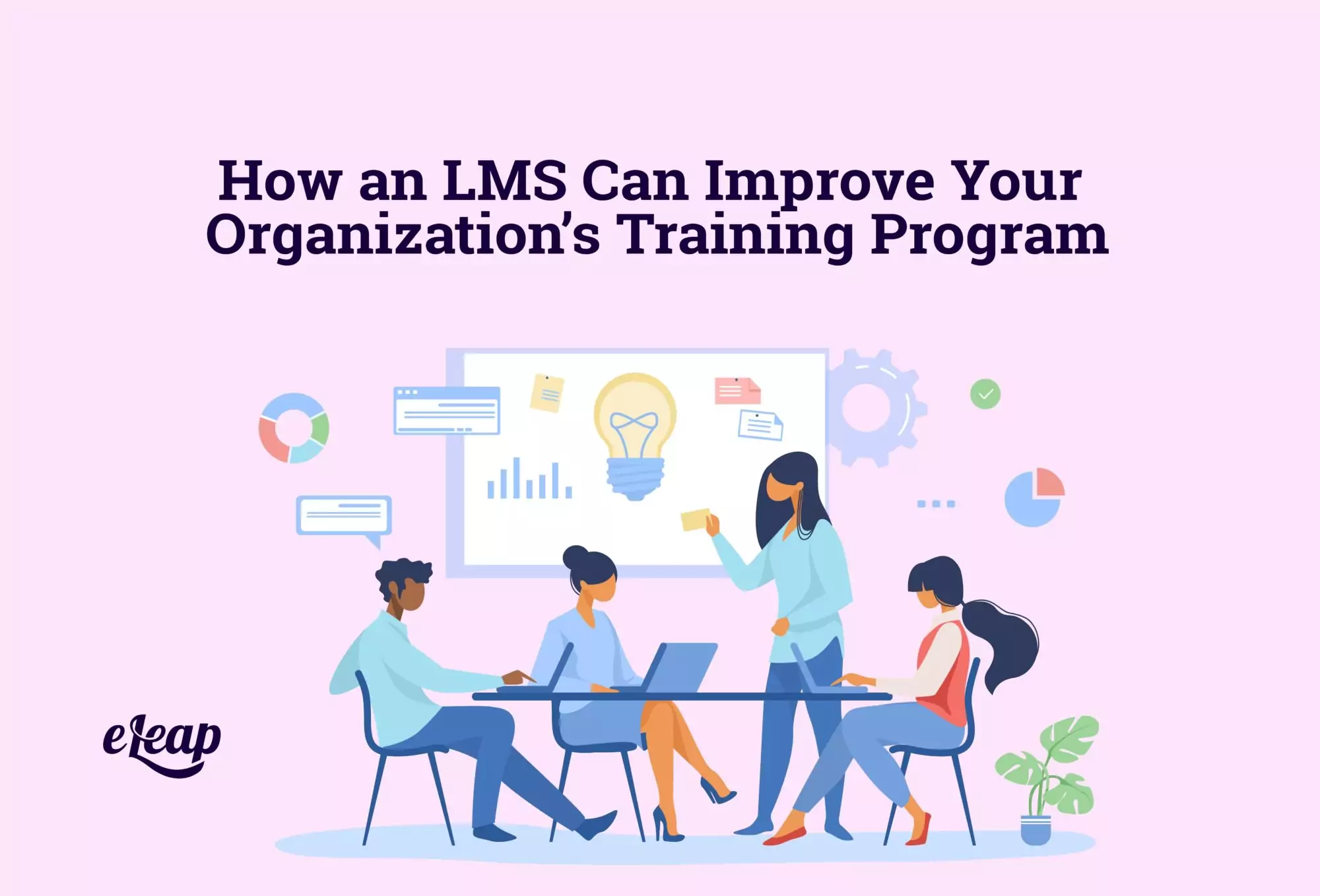 Compliance
Those in the field of life sciences know how critical it is to comply with the guidelines laid out in 21 CFR Part 11. These regulations are there to ensure that all life sciences organizations are keeping their records accurately and ensure that these companies provide medical device related services in the most ethical and transparent way possible. With many specific details regarding the filing of electronic records, it can sometimes be difficult for employees to remain compliant with these rules if they haven't been properly trained on the correct procedures surrounding their everyday tasks.
That's where eLeaP's LMS can help. With a user-friendly interface, you can create weekly courses and quizzes that can keep your employees in the loop about everything they need to know about compliance no matter what their position is in the organization. Being able to provide the necessary information your employees need to do their jobs effectively can lead to fewer mistakes and more efficiency. This is ultimately what you want if you're not trying to attract any scrutiny from the regulators.
And chances are, your in-person training sessions can only do so much. Having a centralized system that can allow you to quickly update information and provide learning materials in a fun and convenient way can work wonders for your organization and ensure that compliance is something you won't have to worry about.
Flexibility
LMS software can provide the training your employees need effectively and flexibly. Having to attend a traditional training session is time-consuming and can only do so much to enhance learning. By having an LMS to supplement your traditional training, you can ensure that your employees retain the information they learned in their preliminary training and can do so at a pace that works for them. Being able to get great training from the comfort of your desk makes the process a lot more convenient and can only serve to improve the efficiency of your team. And with so many different ways to track your employee's progress, an LMS gives you the ability to make changes when necessary to enhance worker productivity and overall engagement, as well as obtain e-signatures and transparent electronic records.
Improves Knowledge Retention
eLeaP's LMS is a versatile software solution that can help your employees remember all the important things necessary for them to perform their jobs effectively. With customizable courses that can be built for every department in your organization, you can provide a streamlined training experience that will ensure that your employees stay engaged and remember the important procedures that need to be followed within your organization. Using a whole suite of different course modules that can contain a wide variety of file types like PowerPoint, Word, Microsoft Office, PDFs, and much more, you can implement a lot of material into these courses that will ensure that your team stays on track and learns the necessary skills they need to excel at their role.
Convenience
Having a full-time instructor for every department that needs to be responsible for educating your entire workforce is ultimately expensive, and can lead to a lot of scheduling issues that will cut into your workers' productivity. While having in-person sessions will be important, they are often not enough to provide your employees with the tools they need to succeed in the life sciences industry. Because of how many regulations need to be observed, remaining compliant and familiar with the best practices of the industry is essential. With that being said, you're going to want a convenient way to educate your team to ensure that they not only remain compliant, but are also productive and efficient in their daily tasks. Having an LMS built into your ongoing training program allows for your staff to conveniently access all the materials they need to be the best worker they can be.
Summary
With so many regulations to keep track of, making sure that all of your employees are on the same page can often be a challenge. This is especially true if your organization hasn't implemented a validated LMS to supplement your already existing training program. By having a centralized system where the entire staff can continue to learn and improve their skills, and being able to track it, you're able to get ahead of any potentially expensive mistakes.
Overall, an LMS provides flexibility, convenience, and effectiveness, assisting in preventing critical mistakes that can cost an organization money and their reputation. It can greatly assist in making sure you meet compliance with the stringent regulations set out by the FDA for 21 CFR Part 11. It is a cost-effective solution to improve your organization's operations. Contact eLeaP today to see how we can help your organization's training program.