Too Many Jobs, Not Enough People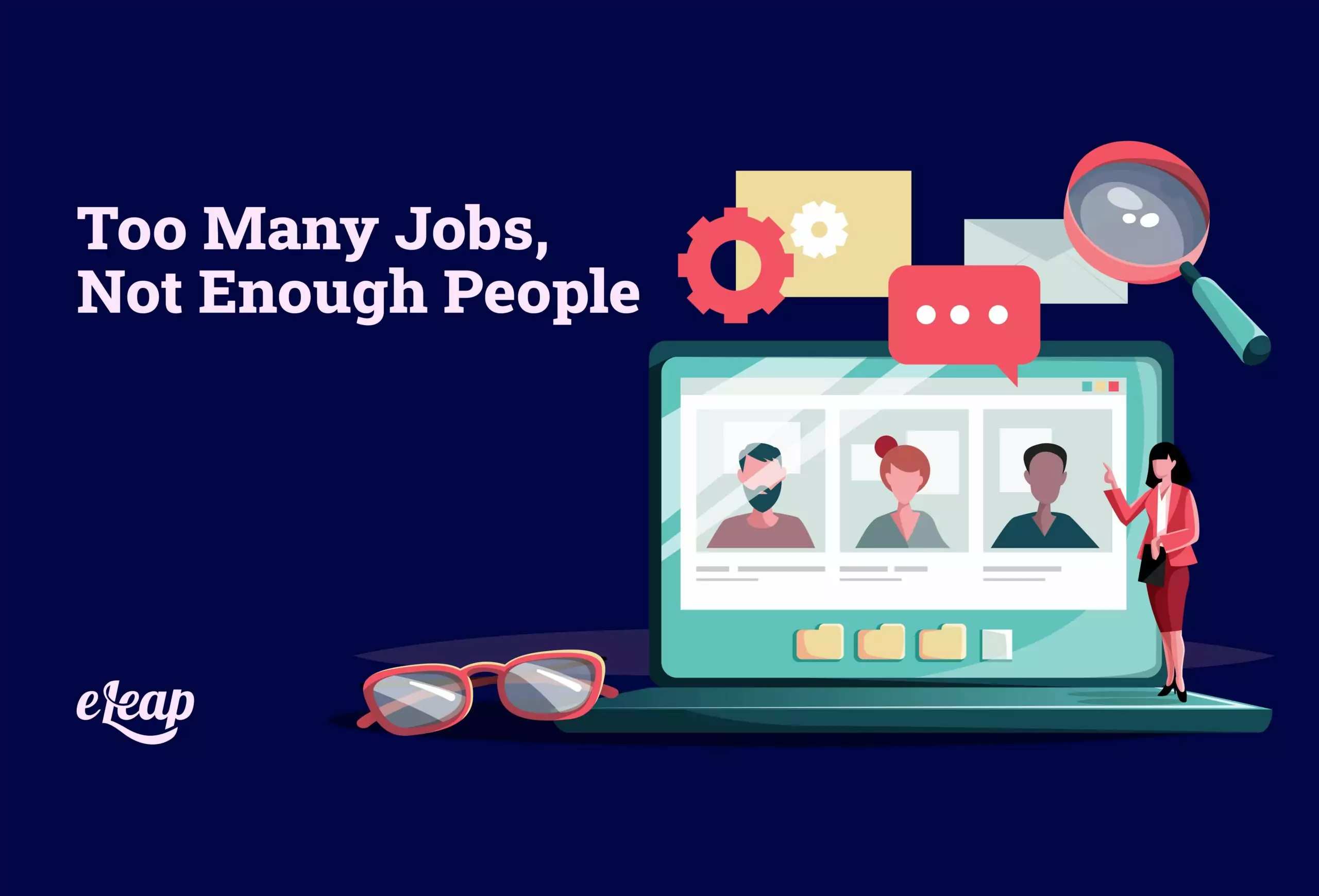 The job market has been insane, and we're in for one of the most dynamic years on record. Let's attempt to explain this in the best way we know how.
The Great Resignation should be talked about first. This was when people all over quit their jobs, switched careers, or upgraded their jobs faster than anyone had ever seen. If you believe the statistics (based on surveys), almost one-third of the United States workforce will quit this year. Meaning some four million people per month.
Where are all of these people going to work? Many healthcare workers are taking a break from the profession. Research suggests that Millennials are just leaving for plain old better jobs.
Wages are going up faster than ever seen, and these increases are touching every industry in the workforce. Frontline retail workers, hospitality, and travel, white-collar, and professionals are all making more money than they ever have in the past.
Trends will rise this year in the wages area as well. There are expected to be more raises this year than any other time in the last two decades.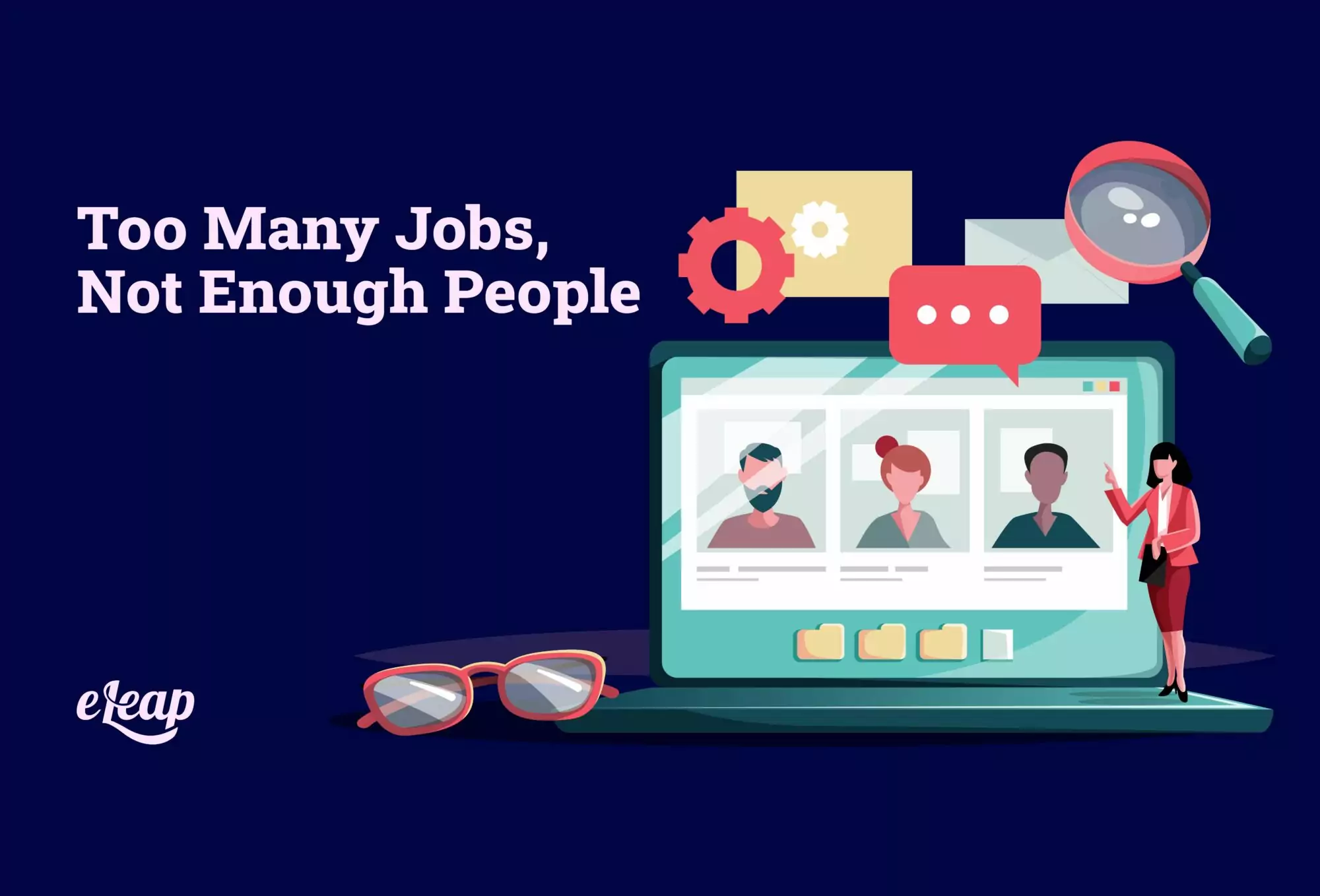 Why Is It All Happening?
One of the biggest factors can actually be split into two. The first was the pandemic and how it freaked everyone out. 80% of workers are suffering from mental health challenges, so they are re-examining their personal lives also.
However, this isn't necessarily a bad thing. Great careers aren't built by picking on a job and being satisfied by hitting a goal. Instead, they are built by sampling. People move around, try new approaches, and eventually walk away with a personally crafted career. These individuals often outperform their coworkers daily.
The second reason is the economy is in a whirlwind. The jump in demand is one of the most significant we have ever seen. It's like two years of the pandemic unleashed a massive demand for everything on the market. Food, houses, entertainment, healthcare, and everything else in between are soaring with demand.
You would be hard-pressed to find an industry that isn't experiencing massive growth. There are thousands of great jobs out there right now, and anyone who says there isn't—just isn't looking. Period.
Studies have shown that there are about 17-million open positions in the United States. This means that almost one-in-nine jobs are vacant. The BLS data shows the increase, and many company interviews say they are raising wages.
Companies are allocating billions to raising wages. Organizations are literally throwing money at their employees.
So, what's the solution? Should we just wait years for babies to be born and grow up to fill these positions? Should we wait for everyone to come back to work?
These may sound like decent ideas, but there is another element involved. To many, this is a really big story, and it's known as the big migration.
The Role of Automation
Workers aren't just moving to better jobs at better companies; the entire economy is changing.
For longer than a decade, analysts have been writing about the role of business process automation. Years ago, academics at Oxford predicted that nearly half of the jobs today would be disappearing. They didn't go away at all – they just moved. They changed. This job or work transformation is happening at lightning-fast speeds.
Who is the culprit?
None other than technology.
The Digital Makeover
For the better part of a decade, organizations have been going through a makeover. You can call this a digital makeover. During the first couple of years, individuals learned how to use the web and built apps and websites to engage with customers. Companies went out and contracted the services of consultants to deploy these changes.
Consultants went into companies and taught everyone how to construct cloud-based applications. They learned how to build apps and how to replace legacy systems with cloud-based systems. They were taught expertise in design, software engineering, data logging, and other important tasks.
This has turned into an "automate everything" world that is in the final stages of digital transformation. Examples of these changes are everywhere.
Real-World Examples
The Starbucks app allows you to buy, pre-order, obtain points and listen to music. Many retailers push their products through Omnichannel, and you can go to the storefront and pick up what you purchased online. Food, entertainment, music, and consumer products – they're all readily available online.
This is no longer just a special benefit or additional feature – it's become the standard way of navigating retail.
This shift has led to a huge need for software engineers, data analysis experts, and now AI experts. These types of jobs exploded, and wages went way up. With this growth came a new industry of digital colleges, boot camps, and various types of education and online training. This is all positive change.
If you are an RN, truck driver, or retail worker, these elements make your job even better. You can focus on the customer service portion of your job, and the app and cloud-based elements handle the admin work. If you're interested in data, you can start to analyze all of these numbers and become even better at your position. These types of changes have been going on for five years or better.
Digital Transformation to Industry Convergence
This technology is now taking on a new level. There's a wave of force coming behind it. We're not even sure what to call it yet. The best example may be industry convergence.
Whatever the particular business that you're in, whether it's banking, retail, telecommunications, healthcare, or entertainment, is all being disrupted or redefined by another industry. These adjacent industries are eating into your business. Not only are they reducing your margins, but they're also taking your clients.
The biggest digital transformation that occurred is us, as consumers or people. We don't change our buying patterns from various companies; we expect everything to be easily accessible and within arm's reach or better. This means whatever our purchases are; they must be just as good as its adjacent business.
Get the Right Training Material to Prepare for Digital Transformation
LMS and the training system are examples of this digital transformation. The way we hire, train, and retain has completely changed and led to a more efficient process overall. New platforms, training systems, and ways we log data are all automated, leaving management more time to focus on personal relationships.
The digital transformation has encompassed the corporate world and continues to evolve but positively. If you haven't evolved with it, you run a significantly high risk of being left behind. With the right LMS you can get on board with the digital transformation and retaining top talent.