Online Training
The Six Benefits of Online Training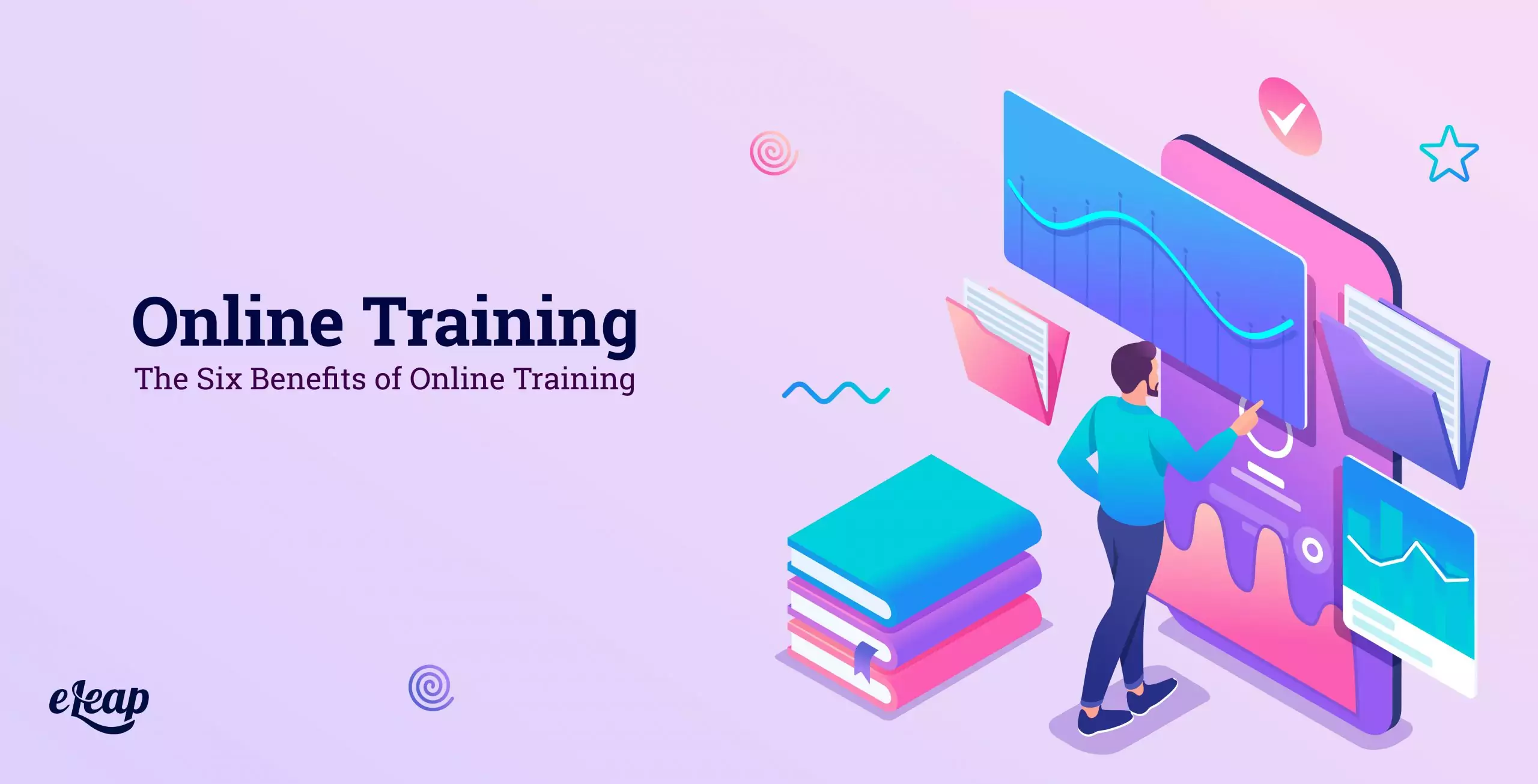 Small businesses and large corporations alike have made online training a necessity in their human resources tool belts. In an increasingly technological world, employers worldwide have made this an essential staple in the growth and development of employee learning plans. Using an online platform puts employees' education in their own hands, eliminates the added cost of hiring a team of instructors, and can improve overall performance.
Before dedicating your company to a total overhaul, it's crucial to understand just how much an online training option would benefit workers and the company. Though it may seem like quite an investment, installing an online training platform could be done in a short matter of time and at a minimal cost. For more on the benefits of online training, keep reading here.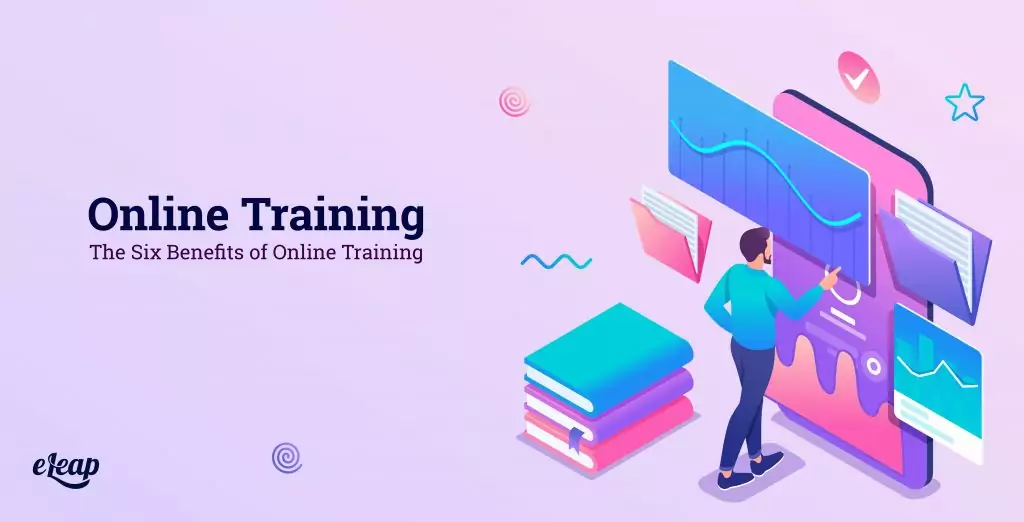 What is online training?
Online training, also called computer-based training (CBT) or e-training, is a method of learning and instruction via the Internet. It utilizes several multimedia platforms, including visuals, videos, audio, articles, and even games and interactive features. Employers can use E-training for onboarding, development, safety, compliance, employee engagement, corporation strategy or culture shifts, and so much more. It is entirely customizable to whatever a company needs and offers its users feedback in real-time through the Internet.
The only prerequisites to using an online training platform are access to computers, a stable internet connection, and general knowledge of how to use the Internet. In the modern age, these are generally considered givens within any company. Even for those with limited computer experience, online training is intuitive and straightforward.
What are the benefits of offering online training?
Consistency
Online training establishes consistency within your education program. Companies can centralize their course material within a company-wide system. This way, there is no worry about someone missing a training session or instructors teaching different materials. In fact, using an online training system takes the pressure off of instructors. By eliminating inconsistencies, teachers no longer have to come up with personalized content.
In some cases, companies may not even require instructors. In cases that you do need an instructor, they act more as a facilitator than a hands-on teacher. Learners still interact with the online material so that, with an eLearning training course, you can be sure that everyone sees and interacts with the same content no matter when or where they participate.
Individualization
Although the content is consistent, an online course enables your employees to study at their own pace and on their own time. This is perfect for companies who frequently send their workers on business trips or non-standard companies that lack a physical office space. Employees can go through the training programs individually, with a team, or with only a few people, depending on the needs of your business.
Employers can also customize the material to fit the requirements of an individual. For example, if one person is more advanced, they can skip over individual lessons to save time, energy, and money. Similarly, employees who need more education can spend extra time with the material and interact with online training videos in specific and opportune areas.
Employees will receive an education that fits their needs rather than wasting their time in an onsite training course. By offering courses that suit their career goals, employees will be more likely to participate with the material actively, and their benefit will translate to improved performance and profit for the company.
Engagement
By incorporating multimedia features into online training courses, employees can engage with the material more naturally. Most online training programs have interactive elements like games, quizzes, videos, or scenario-based questions. This variety keeps employees interested and focused, which improves their engagement with the material.
Higher engagement leads to better retention and more measurable results. If employees can retain information, they'll be more likely to put what they have learned from training into action in the real world. Workers will no longer be expected to sit through boring quarterly meetings to go through training exercises.
Assortment
Whether your need is onboarding new hires or training seasoned executives, there are a variety of online training programs to fit your needs. For example, eLeaP offers courses on everything from Microsoft Excel to legally managing termination to safety courses regarding bloodborne pathogens. With a bit of research into their catalogs, you will likely find eLearning options for just about any topic. Using an online training system simplifies how you go about training workers. Employers will no longer have to find instructors specialized in a particular topic. Instead, select a learning module, assign it to the training platform, and workers can complete it individually or together.
Cost-Effective
Businesses can save money by using online training courses rather than the traditional classroom and on-the-job training sessions. Online programs save the expense of hiring a team of L&D teachers, and they optimize training time, so your employees can be back on the job faster, well-trained, and better equipped. You will no longer have to worry about workers missing training sessions, as the material is stored and ready to be accessed online at any time. As online training programs promote higher engagement and higher retention, the cost of the training has a significant and measurable yield.
Ownership of Development
If e-training becomes the norm for your company, employees can take ownership of their own career paths. They can control their development by taking extra education programs that the company offers. An employee may want to take courses to learn skills in a weak area or to gain the abilities they need for a promotion. This can also help you find employees who are committed, dedicated, and want to continue to grow within the company.
Offering high-quality online training programs gives you and your employees the developmental tools needed to grow the business efficiently and successfully.
Resources – Additional information?