Business Process Automation
BPA can help streamline operations for success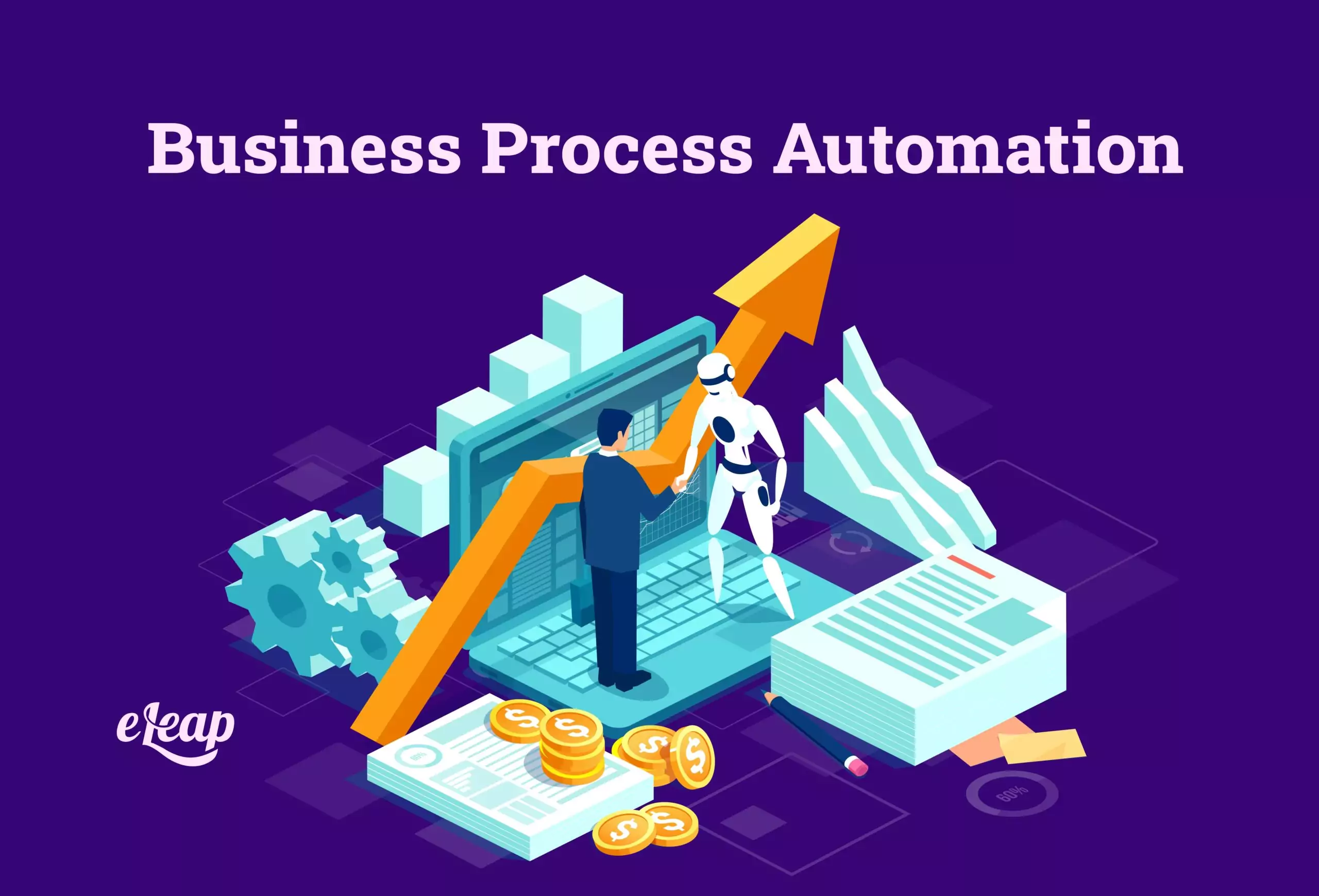 Business process automation (BPA) is a crucial step for businesses to take to help make sure that human error is at its least, thus safeguarding a company as much as possible against financial losses due to mistakes or accidents.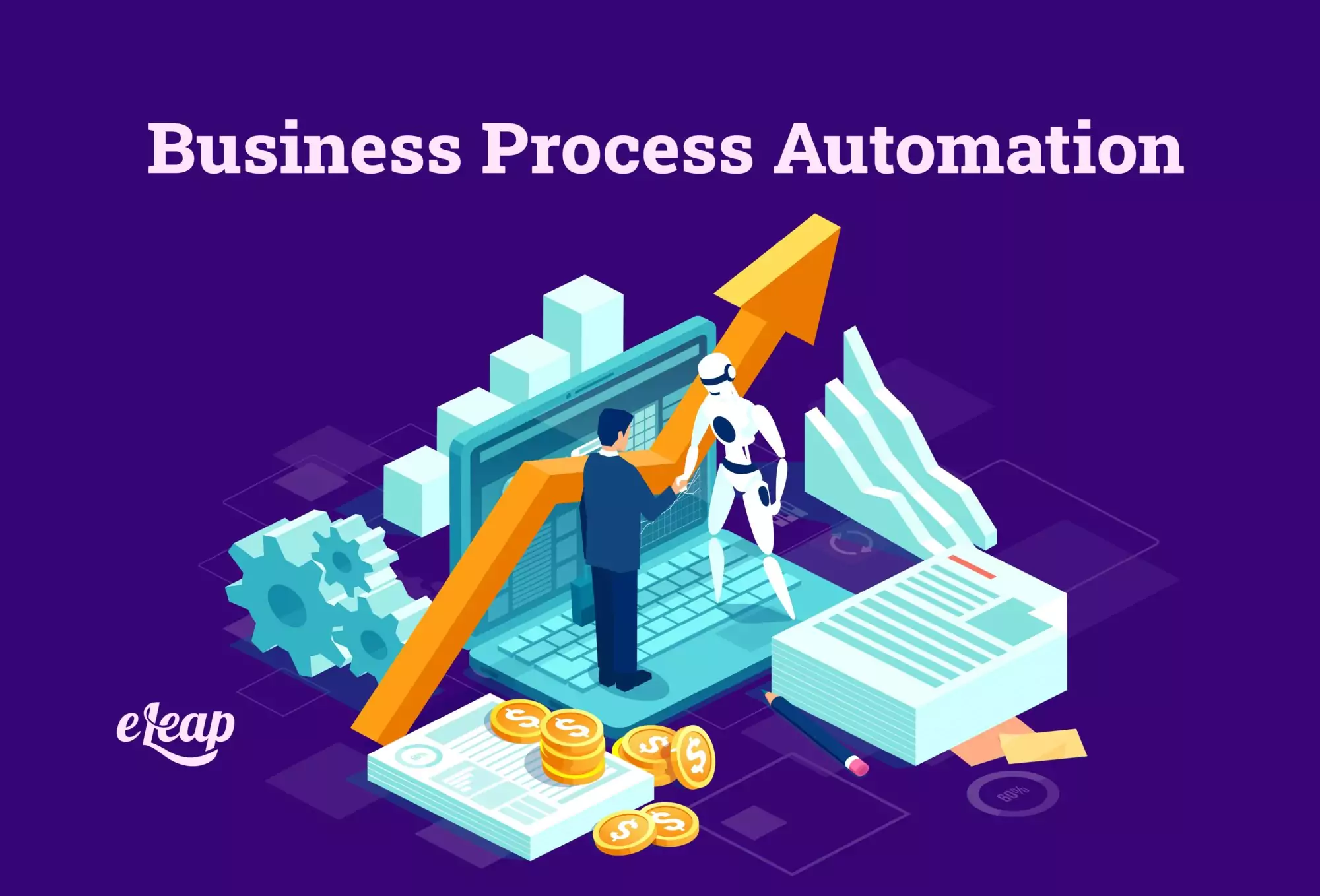 If you want to implement this technological advantage into your business, you have made a positive choice. BPA will help you to simplify tasks, lower your costs, improve efficiency, and deliver a quality product with more confidence.
Elements of Business Process Automation
There are seven elements of business process automation which need to be implemented in order to use this tool effectively. Read on to get a handle on all of them.
User Knowledge
Who will be using and benefiting from this automation process? Everyone who is a stakeholder in the company should have buy-in and agree to the process. Make sure that adding this to your company will provide necessary improvements to the area you are focusing on.
Planning
Business process maps can be helpful in providing a clear visual picture to everyone involved. These blueprints can be easily referenced if anyone has a question or you can refer back to them if steps need to be changed later on.
Simplified Tasks
Not every single task needs to be done by automation. Choose the ones that will best be done by technology so that the tasks which are better left to human creativity and critical thinking stay there. Know when to stop, essentially.
Documentation
Documentation from the beginning will help later on when problems inevitably arise and you need to troubleshoot. It is always important to have detailed notes so that you can refer back to the way things should work and the ladder to reference for steps behind or ahead.
Testing
Before the automated processes truly take over, test them for efficiency and effectiveness. Do they work individually and together? Do they actually improve the areas which were your goal? Or, importantly, do they create new problems? You will want to assess these areas before rolling out the BPA and getting rid of old processes.
Training
Everyone involved will need to be trained in the way that business process automation works, even though the BPA will be doing the tasks. People need to know what to expect, what they should no longer be responsible for, and what problems to look for.
Principles to Remember
When you are setting up the BPA for your company, there are seven principles that you will want to keep at the forefront of your mind.
Developer Training
This is important if you are outsourcing the work. Developer teams will need to know exactly what you are looking for and the goals you have for your BPA. Developers are trained in creating codes and scripts specific to business needs, so don't be afraid to go into detail about what you need and want.
Task List Creation
When you are listing out all the processes that you want to have automated, you might come up with some new ones that you hadn't yet thought about and you might also see that there are some that should be kept to human labor, on second thought.
Keep It Simple
The simplest tasks are the ones that you should be giving over to BPA. It seems counterintuitive, but simple tasks are often where mistakes and loss of revenue happen because people stop thinking when they are performing tedious work day in and day out. Choose tasks that a computer or machine can overtake easily, and leave the creative processes to the employees who will be able to continue bringing innovation to the table.
Stay Consistent
Once you have a certain set of processes using BPA, stick with it. You will need to have these done regularly to see results. Maintain the same procedure over and over so that you can analyze the improvements appropriately.
Integrate Properly
Adding BPA into your organization should become a seamless process. Everything should work together in a way that makes processes easy and understandable. BPA is there to make things work together better.
Train the Team
An efficient workplace means that everyone is on the same page and knows what is going on. Communicate with your team so that they know what to expect and the reasons behind the BPA decisions.
Continue to Evolve
Once your BPA process is set up, it will continue to need to be analyzed and evaluated for successes and for problem areas. As your company grows, the BPA process can be altered to continue efficiency and quality of production.
Different Methodologies
BPA can be applied in a couple of different ways.
Some companies choose to use BPA with an enterprise-wide method. This is best for new processes that have not used BPA in the past. It takes more time and detail, but it needs to be done to give a solid foundation. Here is a list of the steps.
·      Define – In this step, you should list out completely the tasks that need to be completed.
Model – Pull from already proven processes that you know will be successful.
Execute – This step is where you will actually implement the steps on your blueprint.
Monitor – Analyze and assess how well the processes achieved the goals.
Optimize – Where can improvements be made in the future? How will the BPA be best used?
The other type, the generic method, is best used if certain processes have already been automated in your company. If you have seen the success and benefits and you want to add additional processes into your BPA arsenal, then you can go ahead with the generic method.
The generic method helps keep processes continuous and the same across the board. Basically, there is no need to recreate the wheel. Here are the steps.
How – Determine how things are currently done.
Why – Where are the places that improvement needs to happen? Where are there gaps?
Fix – Create improvements for these areas of need.
Track – Analyze and follow up to procure data that can be used in the company's lifespan
More – What additional information can be gained through these processes? How can the processes evolve in the future?
Software Options for BPA
There are many types of software that can help you and your company implement BPA for more efficiency and better production revenue. Read on to get an idea of what some of these companies can offer and which will be the best for your business.
SmartSheet
SmartSheet makes processes quick and easy without having to deal with wait time throughout your company. It is a tool that makes project management seamless and efficient. This software comes with an automatic reminder feature. Many users can access it at one time.
However, there is no feature for linking this software to other large databases or information sheets.
Heflo
Heflo is a program where absolutely everything is stored in the cloud, so you can trust that all your work will always be where you need it. This software will help you create, automate, and manage all business processes. This can also be customized for your specific needs. It has many web-based applications and high-level technological applications that will make your business run better than ever.
There is a two-week free trial option; however, it might be difficult to decide in that time frame if this will work for your business or not.
Kissflow
Kissflow is one of the leading programs in process management software because it boasts hundreds of applications that can help a company with onboarding, reimbursements, invoicing, budget creation, and project management, among other things.
One downside, however, is that you can only share files up to 500MB which might hinder some larger business operations.
Laserfiche
Laserfiche is a wonderful choice for enterprise content management as well as for increasing productivity in the realm of BPA. You can use their pre-made templates or create your own to get your business started on the right track.
This program is quite complex, however, and will need a technologically savvy person to learn and train the rest of the team in order to use it effectively.
Tallyfy
Tallyfy is great for automating day-to-day tasks that need to happen the same way, all the time. Many people choose Tallyfy for its ease in human resources, onboarding, and project management tasks.
This program, however, is only offered in English. If your business works with other teams that often use other languages, this will not be the route you want to go.
Final Thoughts
Business process automation is the way of the future. Many successful companies have proven that allowing technology to take over day-to-day tasks and mindless processes will allow errors to be minimized, preventing accidents and protecting company profits from going down the drain.
BPA is an investment of time, money, and resources. However, once you see the benefits streaming into every area of your company you will never look back! There are so many places where BPA can help ensure that your company is working efficiently, productively, and profitably.