The How and Why of Hiring an Outsourced Instructional Designer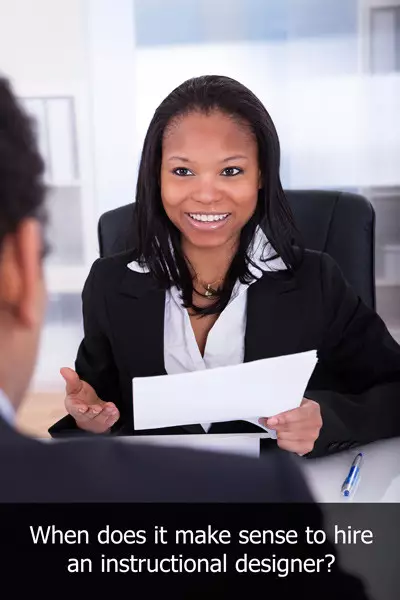 Corporate trainers have more tools and resources at their disposal than ever before, primarily through the implementation of eLearning-based training.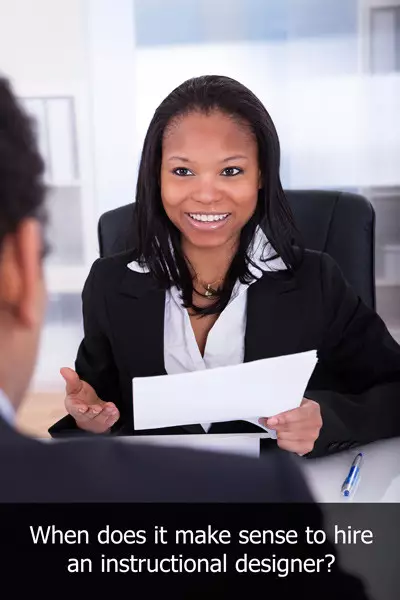 With a platform like eLeaP, the actual process of developing learning and training content is simplified, but you may still have the need for an instructional designer if you don't have the time or know-how to create content on your own.
Many companies turn to an outsourced instructional designer to at least create portions of their corporate learning content, but if you're new to hiring a designer, or to outsourcing in general, it can be a bit confusing to get started.
The Benefits of Outsourcing an Instructional Designer
When you outsource a professional, experienced instructional designer you can gain a number of benefits.
One of the primary reasons companies opt to outsource their learning design is to save money over what it would cost to hire a full time or even part-time onsite employee to do the same work. An outsourced employee is going to be able to get the job done efficiently, without the employer having to pay for downtime or overhead costs.
An instructional designer is also going to have a certain level of expertise in most instances, so while you may have general ideas and direction for the content you want to deliver to employees, the instructional design professional is going to be able to help you deliver it most effectively; considering every detail from font style to navigation, which is ultimately going to mean a better ROI.
How to Hire
When hiring an instructional designer, particularly on an outsourced basis, consider these tips:
Before you begin hiring, decide whether you need someone who's a professional in your industry and already has experience with the subject matter, or if someone with generalized design experience can do the work.
Designing corporate learning and training content is really a creative process so it can often be best to ask candidates open-ended questions that let them demonstrate their level of creativity. Ask candidates to describe how they tackled a recent project so you can get a feel for their approach and see if it works well with your goals and corporate identity.
Collaboration is incredibly important when outsourcing a learning designer. They're likely to be deeply involved with at least a few members of your organization to get a comprehensive feel for what needs to be delivered in the learning content. If an instructional designer isn't comfortable with a robust level of collaboration, that person might not be the best fit for the job. During the interview process ask how they work with others and have them outline their process for doing so in the past.
Delve into the experience of the instructional designer with a specific spotlight on your organization's needs. An instructional designer may be great at developing content for use on a laptop or desktop, but if you need mLearning or learning for a tablet and they don't have a high level of experience in these areas, it's not going to work.
Once you've hired a designer, it's important to immediately develop a timetable with specific goals highlighted. An outsourced employee typically needs that level of organization to determine what needs to be completed and when.
For some businesses, an instructional designer may not be a necessity thanks to the rise of rapid authoring tools, but it is important to realize that even with these new capabilities, an instructional designer can implement exciting, and effective ways to deliver content. This person isn't just someone who can create content that looks great – a truly experienced designer is also going to be able to integrate elements of psychology and create content that best speaks to the human learning experience.
What do you think about instructional designers? Are they relevant to your organization's needs, or do you handle the design of learning content in-house?