Safety Training on Construction Sites for Every Worker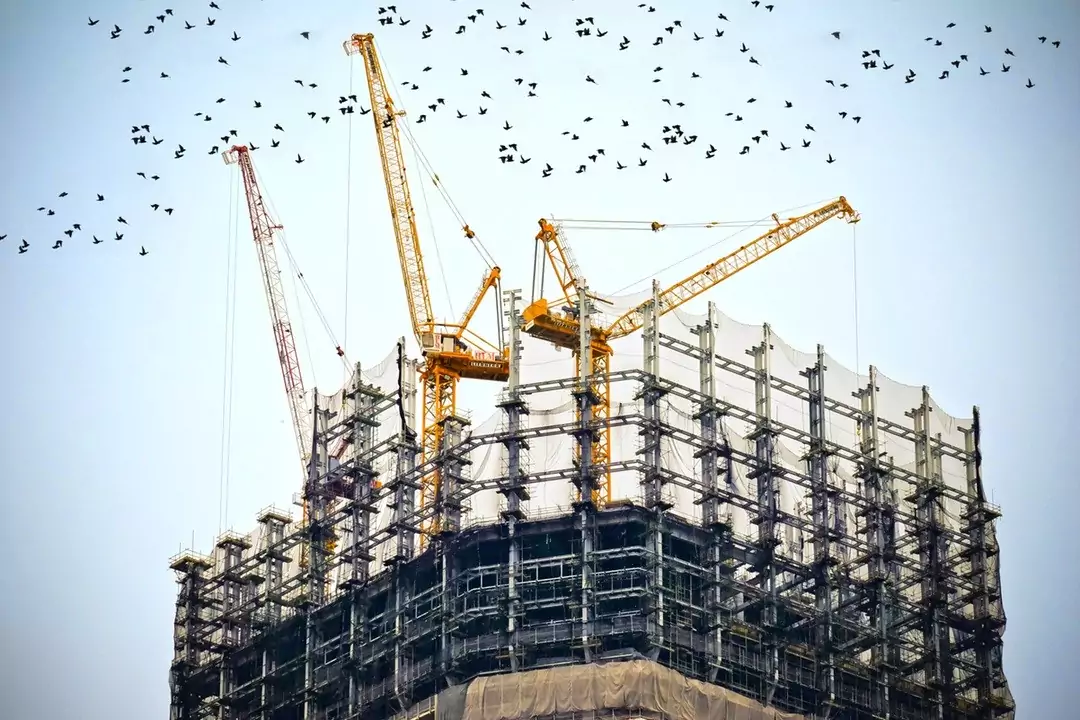 A feature article published in the New York Times this week reports that construction site injuries and deaths are far outpacing the rate of construction across the city and that poor or absent training is likely to blame. In the past fiscal year, there have been 10 construction-related deaths in New York City; this compares to 5.5 fatalities per year over the previous four years. Injuries are also on the rise. Over the past year, there has also been a 53% increase in construction-related injuries. While construction work is on the rise in New York City, it in no way mirrors the number of reported deaths and injuries. Permits for new projects and renovations grew by only 17%, which is much lower than the rise in fatalities and injuries. Sadly, the Times article also reports that in most cases, investigators have discovered that the accidents were "completely avoidable," since the deaths could have been prevented if the workers in question had simply been wearing safety harnesses and/or helmets. The question, then, is why are so many workers not following safety protocols?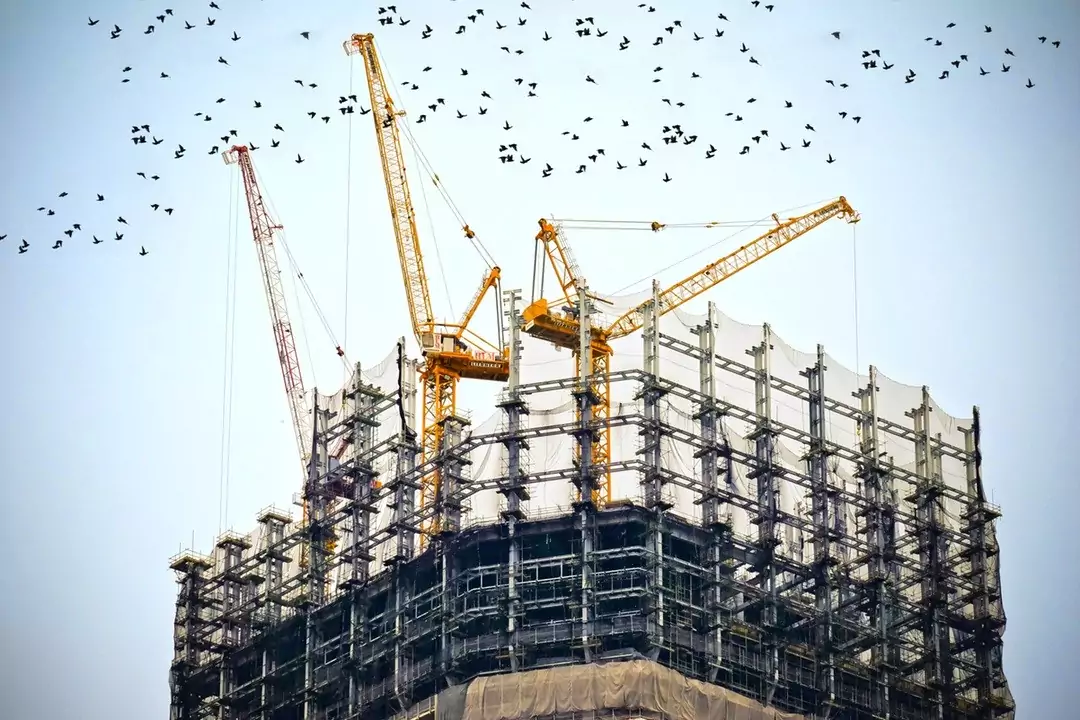 The Two Worlds of Workplace Training on Construction Sites
A growing body of evidence suggests that workers killed or injured on the job are often working illegally (in many cases, they are undocumented and as a result, only able to work illegally on cash jobs). As a result, workers often arrive on the job with little or no formal training, limited English language skills, and of course, end up working without the backup of a local union. Combined, these factors frequently result in workers carrying out risky work without proper training. In addition, unregulated, cash-only jobs frequently come with higher risks because employers are more likely to push workers to work longer hours and/or to push workers to continue working under dangerous conditions, since in effect there is no one watching and the workers in question are often desperate to hold on to their jobs, however dangerous they may be. Most notably, research suggest the situation is widespread.
A 2010 study by Xiuwen Sue Dong, Yurong Men and Knut Ringen published in the American Journal of Internal Medicine reported that construction workers who identified as Hispanic were almost 30% more likely than white construction workers to report injuries on the job. Another study reports that immigrant workers accounted for well over than half of work-related deaths or injuries between 2003 and 2011. These figures, of course, may be even higher since undocumented workers frequently never report their injuries at all. In fact, when injuries happen, illegal workers are often left to fend for themselves or simply dropped off at a local hospital and urged not to mention that they've incurred an injury on the job. This also means that injuries are more likely to not be treated in a timely manner, to be mistreated or to never be treated at all.
Why Training on Construction Sites is Imperative
As reported by the United States Department of Labor, construction deaths not only account for a high proportion of workplace fatalities (in 2014, 20.5% of all workplace fatalities took place in the construction industry), most deaths fall into one of four categories:
Falls: 349 out of 874 total deaths (39.9%)
Electrocutions: 74 (8.5%)
Struck by Object: 73 (8.4%)
Caught-in/between: 12 (1.4%)
Sadly, nearly all falls, electrocutions, object collisions and so-called caught-in/between deaths (e.g., being caught between a wall and moving vehicle) represent deaths that would have never happened had proper safety procedures been followed. Yet, as already noted, safety procedures are usually ignored or not followed due to inadequate training or the absence of training. If training plays a key part in saving lives on the job, however, it is important to consider how training can be scaled up for construction workers across the industry.
Ensuring that all Workers Receive Proper Safety Training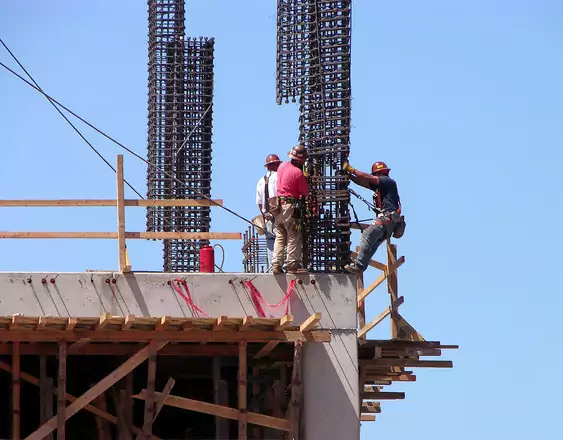 No matter how small or large the company, there are steps one can take to ensure workers are safe and have the training needed to stay alert and in compliance while on the job. The following are just a few steps that all employers in the construction industry can take to do their part in preventing workplace fatalities and injuries on the job.
Carry out a worksite analysis.
On a regular basis, analyze your work site or work sites. Identify any hazards or potential hazards and come up with a plan to eliminate them. If you see workers carrying out work without the proper equipment, identify the problem and alert the workers. If you see workers struggling to carry out basic tasks in a safe manner (e.g., adjusting scaffoldings), make a note and prioritize the issue in your training plan. For more information, also see the United States Department of Labor Q & A for Small Business Employers on safe and healthful work environments.
Develop a training plan.
Based on your workplace analysis, identify a training plan. You may want to have more than one category (e.g., safety training for new employees, safety training refresher courses for existing employees, and safety training on new equipment or procedures for all employees). Prioritize your training schedule (e.g., if there is a common and especially perilous practice you've witnessed, scale up training in that area first).
Ensure training is available in formats that will meet all employees' needs and schedules.
Construction workers often work long hours, especially during the warmer months of the year but have more flexible time in the winter. If it can wait, scale up your training in the winter months when projects slow down. Of course, if the training issue in question is an emergency (e.g., you've witnessed a recurring safety violation that needs to be immediately corrected), don't wait but rather find a way to deliver the training in a flexible and accessible model (e.g., use your learning management system to deliver short and accessible online courses that can be accessed anywhere and anytime from an employee's mobile device).
Tailor your training to your work crew by developing courses in different languages.
In many places across the United States, it is the norm for work crews on construction sites to be comprised of people speaking multiple languages from Polish and Spanish to Arabic and Mandarin. Even if your employees all speak some English, when it comes to safety, you don't want to take any chances. Adopting a learning management system that enables you to develop your own courses and modify existing ones is one way to ensure that you can reach all your employees in the language with which they are most comfortable. For example, with eLeap's software, you can design and create courses in multiple languages and permit instructor-led training sessions in different languages (or with interpretation).
Wondering How to Get Started?
Many small companies assume that safety training is too expensive. In fact, a learning management system can enable any employer, even a small family run business, to deliver high-quality training at an affordable price. For example, eLeap offers a course package of safety training videos for workers in the construction industry; if you have a crew of 30 workers, you can deliver training course for just over $100 on any number of topics from ladder safety to machine guarding to overhead crane safety to electrical safety (see eLeap's Quick Safety Pack for more details). More importantly, with a flexible learning management system, you always have the option of modifying or augmenting existing training materials or developing your own training courses. This means that it is possible to develop high-quality training materials in languages other than English in order to ensure that everyone on your work crew feels fully comfortable engaging with the training modules.
Don't Miss These Essential Tools