Selecting Onboarding and Training Software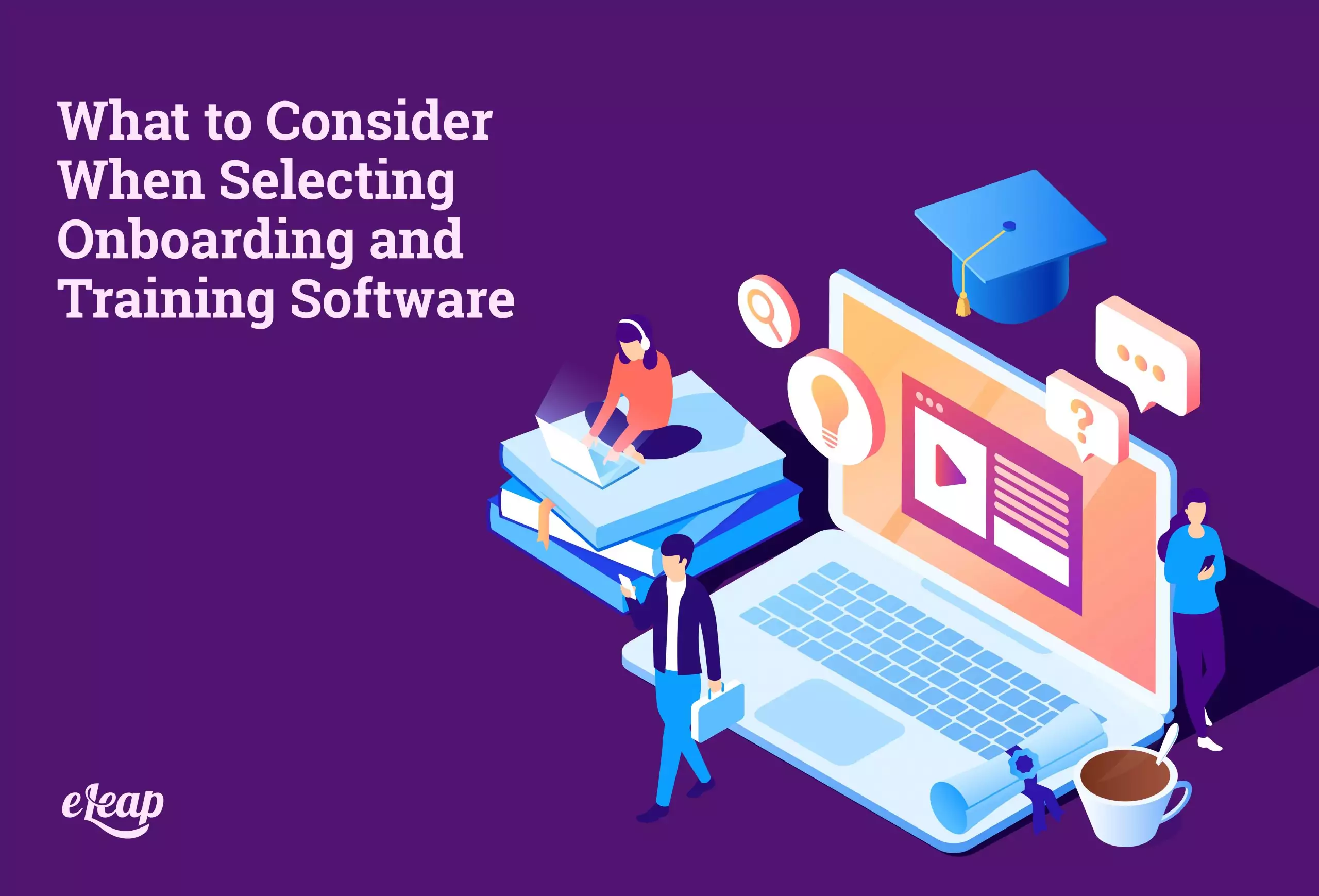 Onboarding and training process is a critical step in hiring new employees and retaining current ones. A badly executed onboarding process can create a negative experience for a new hire right off the bat. Actually, poor onboarding can lead to higher turnover and fewer chances of retaining an employee in the long run. There are many aspects that go into the onboarding and training process and selecting the right software for the job is certainly a critical step. Many people have no idea what to look for when investing in onboarding software. What features are worthy of investing in? And what functionality can help you to improve engagement and retention?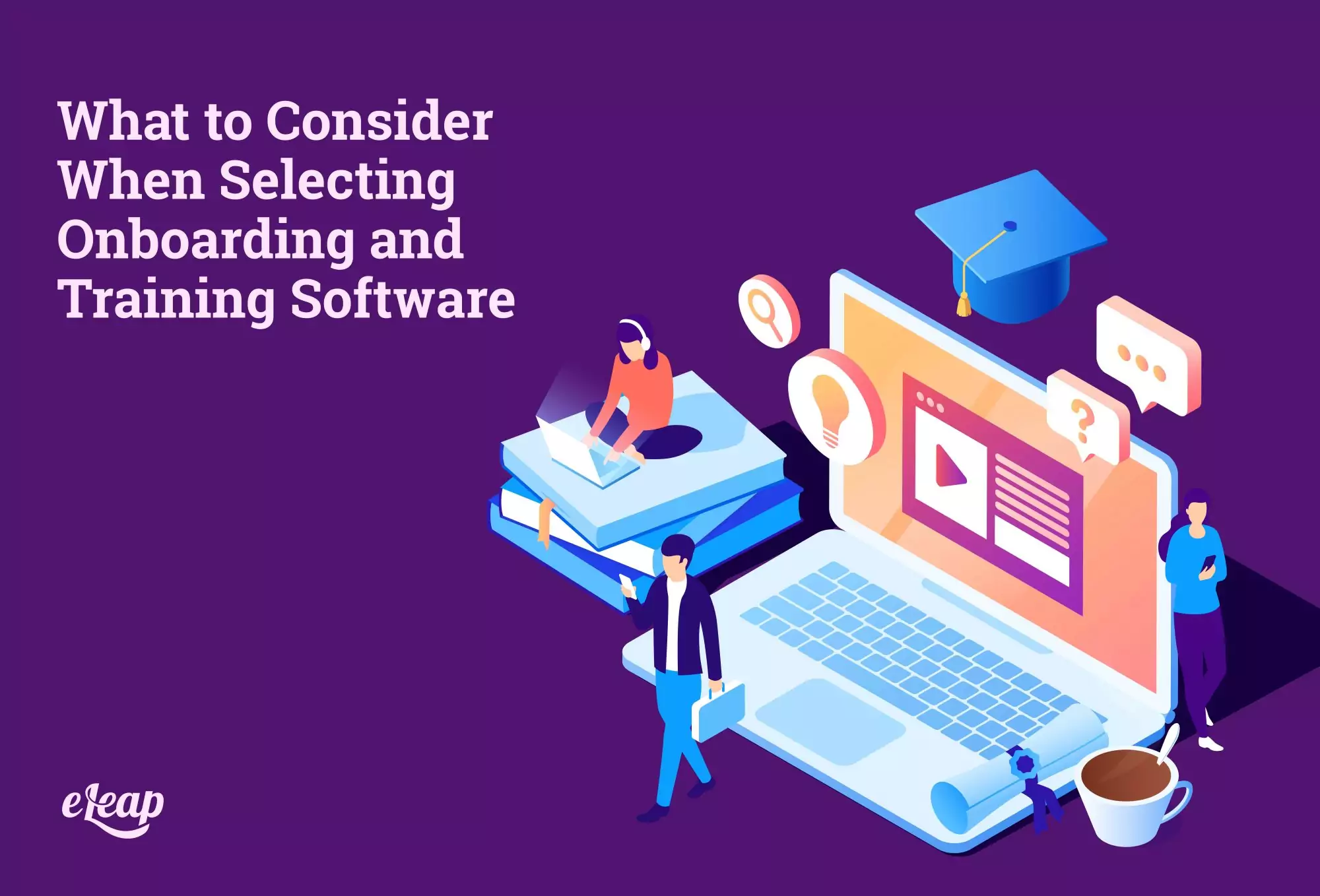 Important Features of Onboarding and training Software
Advanced Reporting Capabilities
Onboarding and training software that integrates high-level automated reporting can be critical in making the process run smoothly for everyone. Go for a software that provides you with built-in report templates that you can access and understand easily. Advanced reporting can give you access to things such as comprehensive overviews of clock in and clock out times, or which of your employees have properly completed training courses that are required of them. This gives you autonomy and flexibility over viewing different metrics involved in your customized reporting. Ultimately, advanced reporting capabilities can make your life a whole lot easier and is well worth the investment.
Certifications and Awards
Software that can allow you, and even empower you, to provide an internal reward system for employees is critical. But this feature is more than just a way of showing appreciation to employees. Enabling employees to earn internal awards such as certificates can actually provide you with data that could be critical and very beneficial.
But of course, printing out the certifications and providing them to your employees is a great way to reward them and make them feel noticed and recognized. The right training software will enable you to create these internal organization certificates. You can also tailor the certificates to your company and the course the employees complete.
Social Learning Support
Despite common belief, a large amount of learning is actually done in an informal and social setting. The right training and onboarding software will provide employees with online learning through interactions with other team members. One way of doing this is to select employee onboarding and training software that allows them to integrate with social media.
Furthermore, it's critical for integrating new hires into the system because it allows them to gather insight from other employees as well as chat with them and get to know them, all through onboarding software.
Mobile Optimization
Anything that you buy in contemporary society that doesn't have mobile functionality is, to be perfectly frank, rather useless. Nowadays, there are apps for absolutely everything, and the software you select should not be an exception. You need to provide your employees with the ability to access the software on the go when it's convenient for them. You should also consider that many employees may not have other means to access training or onboarding tools from home. Don't assume that everyone these days has a tablet or a laptop.
In addition, whichever type of software you select should have offline capabilities. Consider how many of your employees may want to access on-boarding or training tools and materials while they commute to work, for example, or any other time when they don't have immediate access to Wi-Fi.
Compatibility is Crucial
Whatever onboarding and training software you choose should be adaptable and compatible with all different types of systems. This doesn't just refer to this specific type of system, for example, a tablet, laptop, or smartphone, but also multiple different models and brands.
Make sure that you check the compatibility list that should be provided to you by any vendor. Even with this list handy, you should still have team members with different devices check their access and user interface. You want to make sure that the system you choose is compatible with a broad spectrum of phones, laptops, tablets, and so on.
Not every employee will have a straightforward experience. Whatever training and onboarding software you select should also be compatible with the software that you use within your office.
When shopping for the right employee onboarding and training software, it's important that you stick to a budget, but you probably shouldn't try to go for the cheapest option. There are several features that this software can have which will ensure a better return on your investment.
Consider what's the most important and critical to your organization and your employees. Of course, some necessary functions will vary depending on your company's own specific requirements. But that being said, the above features are pretty standard necessities for any onboarding or training software that you choose.