Mobile Learning Can Improve Employee Performance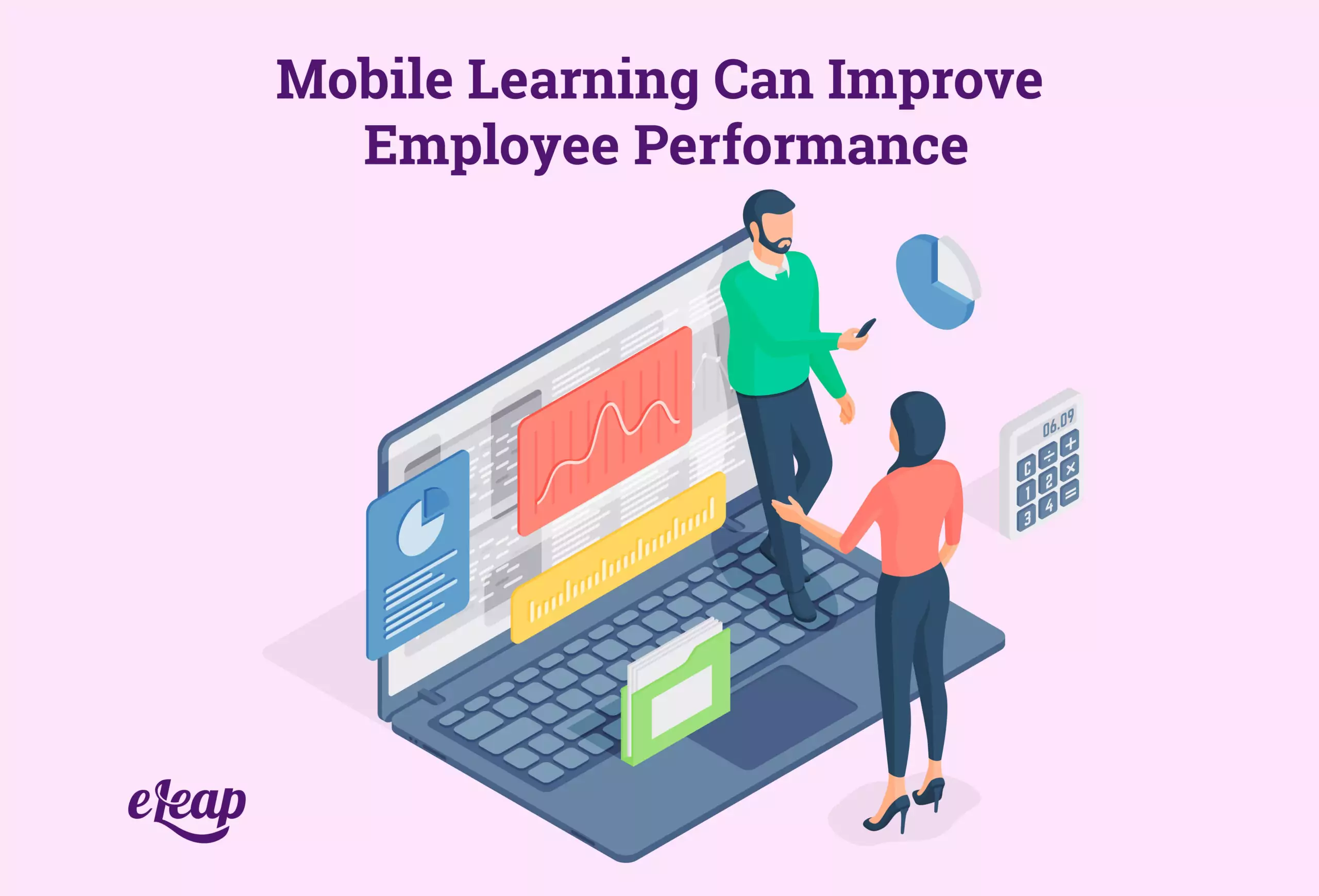 We live in an age where technology has enabled us to perform multitudes of tasks using mobile technology. Now more than ever, people are busy, whether at work or at home and being able to access things from a mobile device is a necessity. Mobile learning is no exception, but it's more than just a convenience, it can actually improve overall employee performance.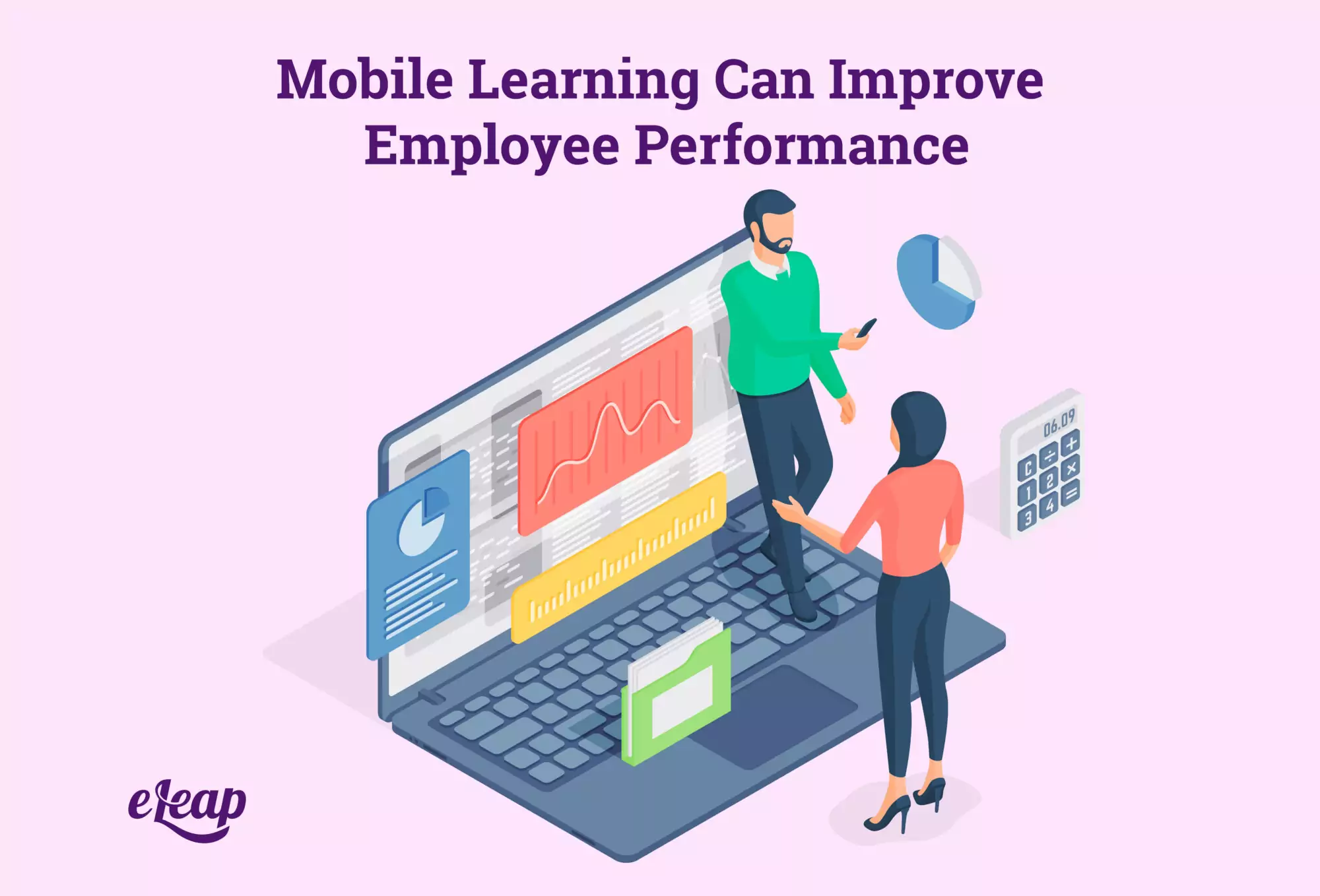 What Is Mobile Learning?
Mobile learning is exactly what it sounds like. It's a form of learning that's delivered directly to a mobile device, whether that be a smartphone, tablet, or another type of device. Mobile learning is extremely convenient and can certainly make a learner's life considerably easier. It gives employees the ability to access learning materials no matter where or when they need to. Usually, mobile learning content can also be downloaded to a mobile device so that the internet isn't always needed to access materials. Mobile learning is the way forward. Typically, it involves many different delivery methods and content formats, enabling employees to learn in a way that suits them from their mobile device at any time.
Learning on the go is hugely beneficial in a number of ways. It enables employees to integrate learning into their everyday lives with far less hassle. However, it does come with a downside, it's fairly easy to get distracted. This is why it's so critical that mobile learning is delivered in an engaging way, so as to hold an employee's attention, no matter where they are. Oftentimes, mobile learning is implemented with a microlearning approach. This allows employees to access bite-sized chunks of learning content that can be quickly and easily absorbed. Because distractions can be such a barrier to mobile learning, gamification is often upheld as one of the best, most engaging forms of mobile learning content.
Mobile learning is useful for everyone, but it's especially useful for workforces that are constantly on the go or don't work from a desk. Employees such as nurses, sales assistants, or teachers benefit significantly from easy access to mobile learning content.
How Mobile Learning Can Improve Employee Performance
So, mobile learning is almost ubiquitous in the contemporary work environment, and we know it's useful, but how does it actually improve employee performance?
Your Employees Can Learn on The Job
The best way to master a skill is to actually do it. Letting your employees get their hands dirty is one of the biggest benefits of mobile learning. It's a very effective way to learn in general, but it's also one of the best ways to improve retention rates amongst employees. Mobile learning allows employees to learn on the job, much like on-the-job training. When employees can access learning from their mobile devices whenever they need to, it's highly likely that their retention and engagement rates will be much higher.
It Enables Assistance at The Point of Need
Naturally, employee performance isn't always steady. In fact, it varies quite a lot. It has its ups and downs, and sometimes, those ups and downs are due to unforeseen events. If an employee is sick, for example, mobile learning can better help other employees fill in by teaching them or reminding them, of what they need to know on the fly.
It Allows Everyone To Access Training
Of course, one of the biggest benefits of mobile learning is that it's, well, mobile. Anyone can access training or materials from anywhere, and this includes remote teams. Mobile learning better allows all employees equal access to important training and development tools, no matter where they're located. In a more traditional training environment, remote or diskless workers miss out on a lot of learning and development opportunities. But mobile learning provides equal opportunities for the entire workforce of an organization. No one is left out from learning something new, upskilling, or reskilling, as they would be conventional. And, of course, regular training is critical for employee knowledge, engagement, and productivity, so it's certainly something you want your entire workforce to have equal access to.
Mobile Learning is Engaging
One of the biggest hurdles of mobile learning is factoring in the challenge that comes with consuming information on the go. This involves ensuring employees can still learn despite potential distractions that might be going on. Because of this, mobile learning is designed to be highly engaging, easy to absorb, and have high retention rates. Employees need to be able to understand the content in a limited time and in a distracting environment. Mobile learning is catered towards ensuring learners stay focused and on course, and often involves microlearning that enables them to consume information easily in short bursts. For these reasons, it's a highly engaging and highly effective method of training.
It Helps with Collaboration
Mobile learning can actually be a highly effective way to ensure that employees train together and collaborate with one another. This is because it supports a social learning environment, where employees can speak and collaborate with one another directly through the mobile learning platform. For example, employees are able to speak on discussion forums to help one another with training. Mobile learning provides an ideal environment for group discussions or other social learning techniques, which can also be critically important for remote workers or those who aren't regularly in the office. Mobile communication is also quick and convenient, allowing employees to more easily benefit from one another's knowledge and wisdom.
Mobile learning is the way forward. It's a critical component when it comes to helping employees train, stay engaged, and ultimately become more productive overall. The benefits of mobile learning are numerous. Your organization should certainly have a learning management system that enables straightforward mobile learning to improve employee training, productivity, performance, and engagement.