Learning Management System Comparison
How Do Learning Management Systems Compare?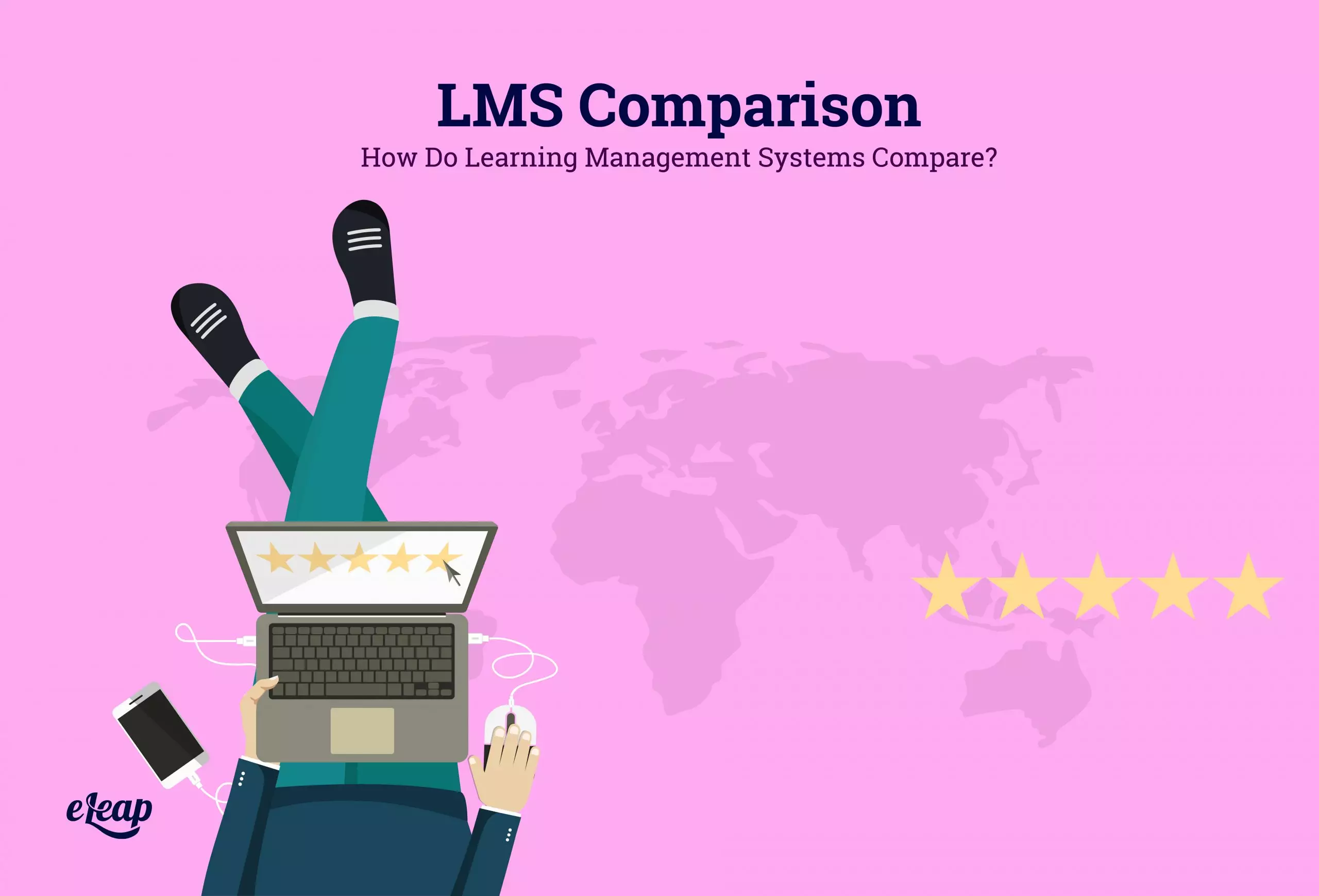 Not sure what to look for in a learning management system? Whether you're about to invest in your first one or you're looking to change from an outdated system that no longer fits your needs, learning management system comparison can be a daunting prospect.
With so many LMS options available to businesses today, you need to know a few things about making a learning management system comparison. It's not hard to come with a relatively short list of contenders, but what should you be looking at when comparing different options against each other? Making an informed decision here is critical.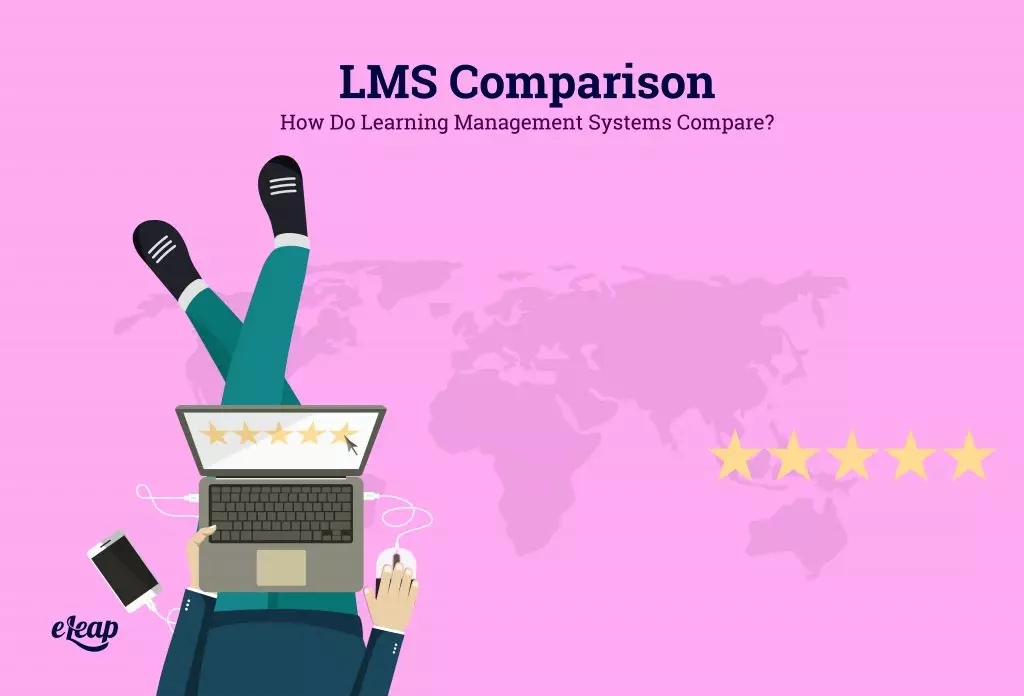 Learning Management System Comparison: A How-To Guide
Not sure how to compare learning management systems? On the fence about what makes one LMS stand out from the pack? Here are some primary elements to consider:
Price
Price is an important consideration, and any learning management system comparison needs to include what you'll pay. Look for systems with an easy-to-understand pricing structure, and check if there will be additional fees for customization or charges related to getting technical support when you run into problems.
You should also consider whether you're being charged per user or for general access to the LMS. If your company grows, will the LMS still be affordable? If not, how long will it be before you outgrow it and have to change systems?
SCORM Import
SCORM is the learning industry standard for making sure materials of all types can easily be imported into your LMS and utilized by your learners. It stands for sharable content object reference model and helps ensure that content can easily be shared across systems. This capability is becoming increasingly important, so be sure to look for it in any potential LMS.
eCommerce Support
If you're interested in making your learning content available for sale, you'll want to make sure your LMS has robust eCommerce functionality and support. Haven't thought about monetizing your content? You should give it some consideration, as it provides you with a simple, expedient way to build your brand and enhance profitability.
Content Bundling
If you do go the eCommerce route, make sure to look for a particular feature that allows you to bundle various courses together at special pricing. This is a relatively recent development that doesn't apply to everyone but is very handy if you're going to turn your learning content into a significant stream of revenue. By bundling, you offer your customers a chance to save money and expand their course catalog, while simultaneously increasing sales and boosting profitability.
Instructor-Led Courses
While eLearning might be pretty prevalent today, there is still plenty of content that is best delivered by the more traditional instructor-led model. If that's true for your company, you'll want to make sure your LMS supports both eLearning and face-to-face instruction. It also pays to consider hybrid formats that fuse online learning with instructor-led courses, such as mentorship programs and the ability to deliver webinars.
Google Integration
If your company makes extensive use of various Google apps, you'll want to know that those can be integrated seamlessly with your LMS. It's not just about ensuring operability today, but about smooth scalability in the future, too.
SSO (Single Sign-On)
Nobody likes using a dozen different sets of log-in credentials for various software packages and applications, and the same is true of your LMS. Make sure any finalists in your search allow the LMS to be integrated into your company's SSO.
Developer API
If you want your LMS to integrate with your human resources information system (HRIS) or other company systems, make sure it includes a robust API that allows you to connect the LMS easily to your other systems.
Gamification Support
Let's face it, you need to do whatever you can to make learning and training in your company both engaging and fun. Gamification introduces game-like features that can make learning more enjoyable and even introduce a friendly competitive aspect to it. These can include things like leaderboards that help create a sense of competition, but they go much deeper, too. Look for a system that can support gamified content for the best learner engagement, and not just superficial gamified LMS elements.
Multi-Device Access
In short, you and your employees should be able to access and use your LMS from any device and still have a great experience. This applies to everything from workstations on the business premises to smartphones and tablets to PCs and laptops at home. Multi-device access, combined with the right online platform, enables your learners to complete coursework at any time and from any location, streamlining processes and ensuring that everyone can learn when it best suits their schedules.
Choosing the Right LMS
These are some of the main points to keep in mind when conducting a learning management system comparison. Use a checklist and you'll quickly see how different systems stack up against one another. However, even with a checklist and an understanding of what you should look for in a learning management system comparison, be prepared to do your due diligence. This is not something you should rush into.
The right decision here will provide your organization and your teams with an invaluable asset that supports development and growth. However, an incorrect choice could mean investing a lot of time and money into an LMS that you'll quickly outgrow, or that ultimately does not support your learners in the ways they need. An informed choice requires doing more than just bumping feature lists to see what platform offers the most. It requires popping the hood and digging around underneath, and even taking individual systems for a test drive and putting them through their paces.
If you'd like to see if eLeaP is the right choice for your company, sign up for a free trial or contact us today for more information.
Free Resources – Additional information?