Training Reports
How to Easily Generate & Share Training Reports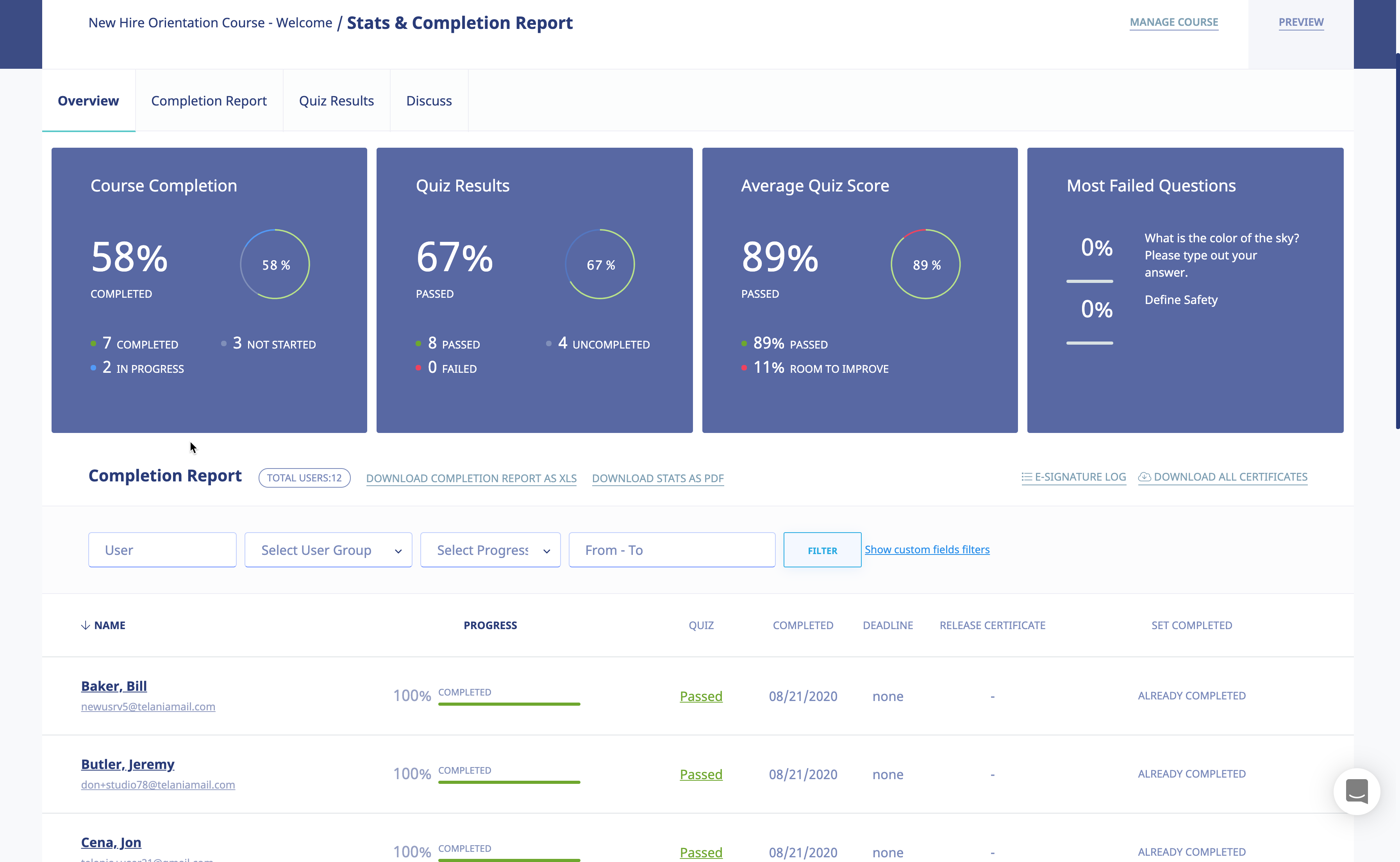 When employees are not performing their jobs up to par, managers and supervisors start to search for solutions to correct the problem. One conclusion managers and supervisors can come to when employees are having performance problems is that some sort of training can correct the problem. Managers and supervisors assume that offering training to the employees can help them learn the skills and acquire the knowledge they need to perform their daily job functions more efficiently and effectively.
In some cases, training can be the answer. It depends on what the performance problem is. In other cases, it is going to take more than having employees attend some training to correct the underlying issue or root cause of the problem. Bottomline is when training needs to occur, the discussion of what to do to document and track that training needs to be had.
To create training reports you will need to get some background information: Who, What, Where, When, How?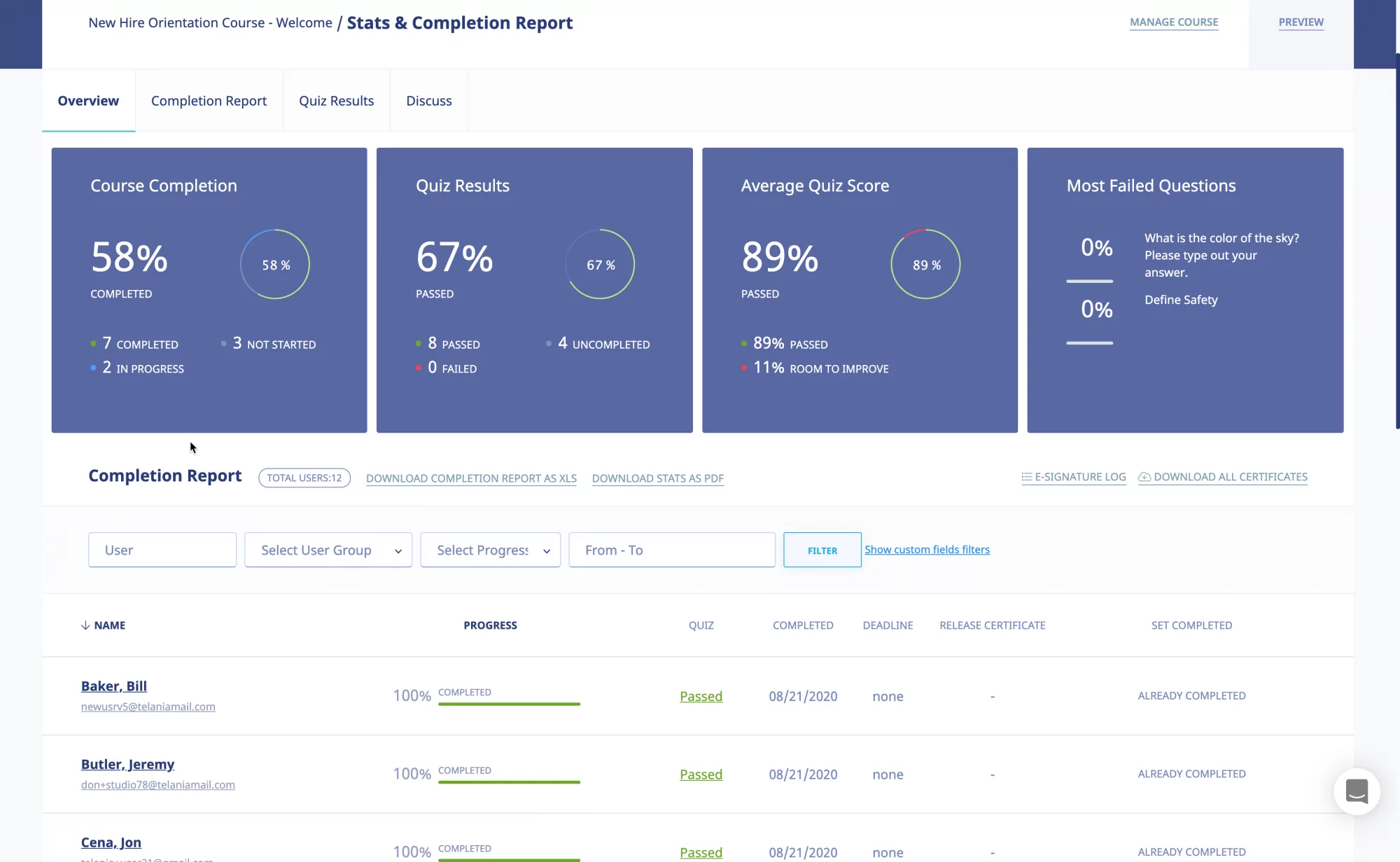 Who needs the training? What are they being trained on? Where did the training occur? When did the training occur? How did the training occur or what where the the results of the training? Beyond this however you will need to collate the information into an actionable format.
So how do you generate and share training reports?
Get a free trial account of eLeaP Training System: Create a trial account and see how easy it is to get reports of your training efforts. You can easily share your training reports with members of your team or even provide access for superiors to view these reports online. eLeaP training reports will answer all the questions about who, what, where, how?
Upload training materials including external training courses, seminars and more. Since you have one interface to document all these training materials, it is easy to manage the increasing amount of documentation and information resulting from the training requirements of companies.
Of course if your training efforts are entirely offline or in person and you need to manually document those efforts, then you might still need the old fashioned paper and pen/pencil approach or even manually collecting documentation in an Excel report. While these methods work for some organizations, we must recommend against only relying on these as many disasters have easily wiped out such records. Consider using an online training management system like eLeaP to help you organize this process.
Get the free White paper: Using the Kirkpatrick Model & eLeaP to Assess Training Effectiveness.
Contact eLeaP to discuss any of these choices or even custom requirements you might have. We try to be as flexible as possible. You can also get your free trial account (no credit card needed). Call us 1-877-624-7226 or email help@eleapsoftware.com