Learning Management Software
How to Find the Best Learning Management Software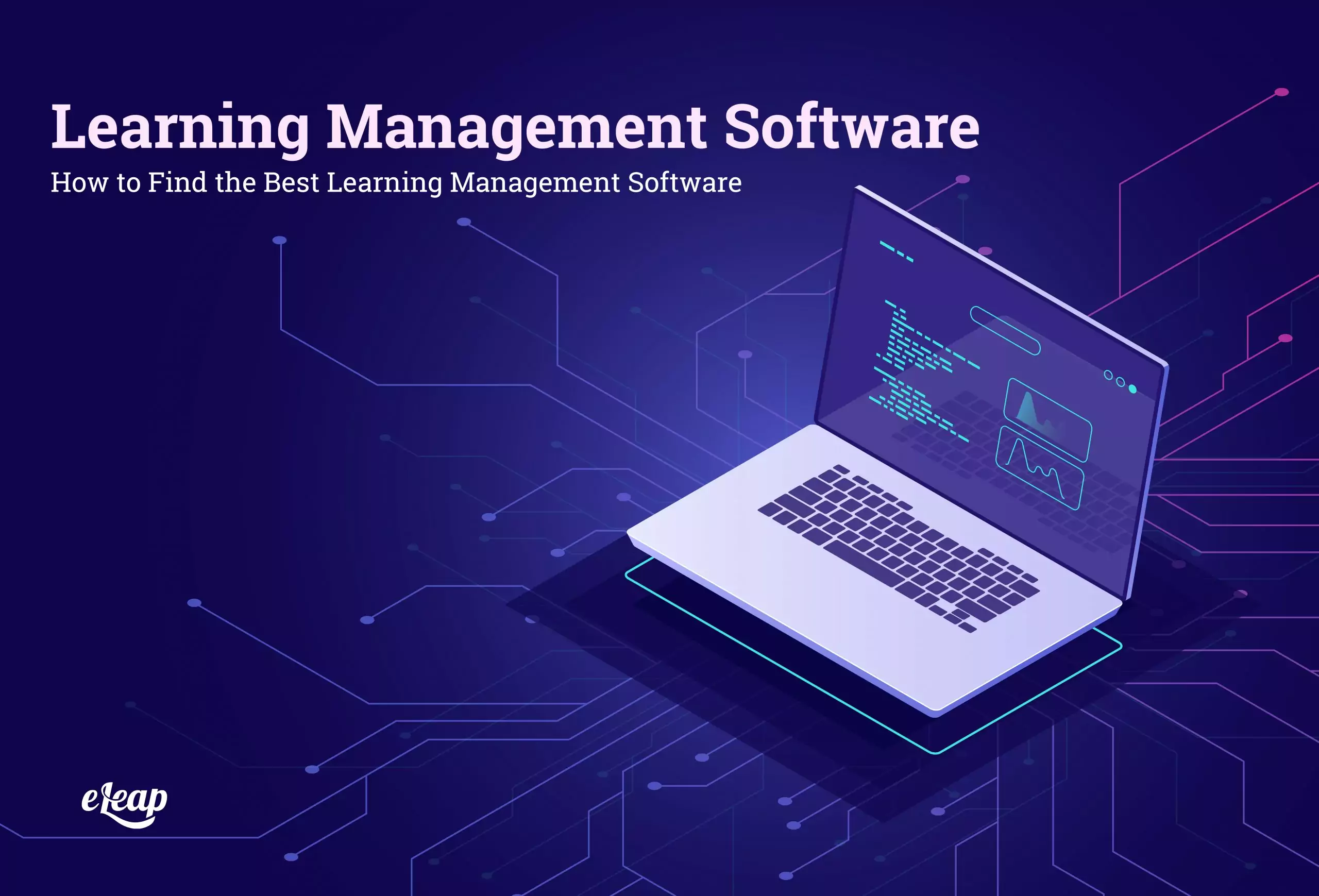 Learning management software is nothing new. Businesses and other organizations have used it for several decades at this point. What is new, is that it now offers a broad range of new capabilities, tools, and benefits. For companies stuck with an outdated LMS and seeking a newer alternative, or those just now realizing the need for learning management software, the choice can be pretty confusing. In this guide, we'll explore what you need to know to choose the right LMS for your needs.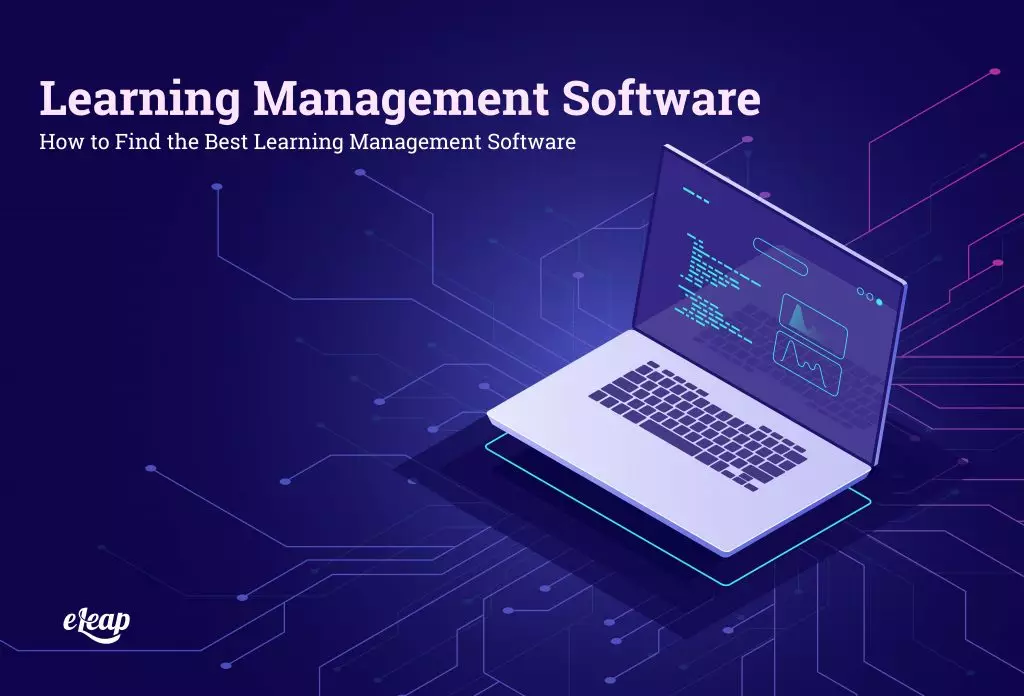 Why Does Your Choice of Learning Management Software Matter?
Not sure why it really matters which LMS you choose? Aren't they pretty much the same thing? They're not all the same, not even remotely. The wrong choice could put you in danger of:
Low or no upfront cost but significant development cost and time constraints
A lack of customization options or an inability to upload your own content
A lack of reporting and tracking capabilities
A lack of mobile accessibility, tying your learners to desktop PCs at your location
These are just a few of the pitfalls you could encounter.
LMS or LCMS?
You also need to decide if you want learning management software or a learning content management system. Both offer value, but the latter builds in additional functionalities and capabilities, such as tools that help you create content, deliver it in different ways to your learners and manage the learning experience. In most cases, older LMS platforms lack these capabilities, but newer options, particularly web-based learning management software, blur the lines and delivers both capabilities in a single package. However, that does not necessarily mean that an all-in-one package is right for you. Compare your options, know your needs, and make an informed decision.
Essential Considerations
Now that we've covered some of the basics, it's time to delve into six areas that will make or break your LMS experience.
Data Analysis and Reporting
One of the chief advantages of learning management software is its ability to generate and store data pertinent to your learners' experiences in the system. You can track things like module completion time, scores, dwell times, and more to determine skills, aptitudes, where learners are having problems, and a lot more. With that being said, not all LMS platforms give you the same tools for getting at that data or for transforming it into a usable format. Powerful metrics are great, but they're ultimately meaningless if you cannot put them in a visual format for humans to use and act on.
Device Connectivity
In the past, learning management software lived only on the main server and on workstations in the training room. Today, that doesn't have to be the case. With web-based options, your learners can access the system from any Internet-connected device, anywhere, at any time. That means Joan from accounting can complete hour courses while she rides the bus home from work, and Steve from sales can complete his learning over the weekend. Make sure that the LMS you choose offers connectivity to:
Company-owned devices, like workstations and laptops
Smartphones
Tablets
Find It Fast
While your LMS is the gateway to a wealth of information, that data is pretty useless if your users can't find it. This applies to both learners and administrators. Make sure that the platform you choose has powerful search features baked in that allow your users to find the information they want quickly and easily. With that being said, you should have the ability to limit access to specific data on a need-to-know basis to protect private information.
It Integrates with Your Other Tools
You use a broad range of tools in your business. Microsoft Office, Salesforce, HR-specific software, and so much more play critical roles in businesses today. The learning management software you choose must play well with others – it should integrate with your most critical systems. Integration helps ensure a seamless experience, reduces friction, and can help improve efficiency and productivity, as well.
The Stated Features and Capabilities
Every LMS will come with a list of its most important features and capabilities, or the salesperson will extoll its capabilities in an attempt to get you to buy-in. In most cases, that's fine, as long as there is truth in the advertising. Take a long, hard look at the systems you're considering.
Bump the actual features available against the list of capabilities. Make sure that you're getting what the salesperson sold you. It helps a lot if you're able to take the software for a test drive. Look for free trials and full-featured demos that allow you to put the software through its paces and get a firsthand look at how it will work for you.
There When You Need Them
New learning management software is going to come with a learning curve. Make sure that the developer is there when you need them. Customer support should be a high point.
Note that if you go the route of open-source software, you won't have any support. You'll be responsible for all implementation, customization, and everything else. Look for a developer that stands behind their product with a satisfaction guarantee, but also provides access to customer service help in different ways, such as email, live chat, and by phone.
In Conclusion
Today's learning management software offers a lot of capabilities and benefits. However, the various platforms out there are far from the same. You'll need to know what you want to achieve, what your learners expect and need in terms of an LMS, and then compare your options.
Consider the reporting and data analysis capabilities offered, as well as the range of devices supported by the software. Does the software integrate with your everyday tools? Does it offer a powerful search feature? Does the developer overpromise and underdeliver? Do they offer outstanding customer service? Keep these questions in mind and you'll find the right LMS.
Need additional information? Check out these resources: