Learning Management Software
How to Find the Best Learning Management Software
The number of companies who are dissatisfied with their learning management software or system (LMS) is shockingly high. As many as two-thirds of businesses are unhappy enough that they're considering switching to a different LMS. Given that businesses have literally hundreds of options to choose from, it's clear that many need to engage in more thoughtful detailed review of options to choose the LMS that's right for their company. Making the wrong choice not only ends up being a waste of time and money, it puts your company's entire learning program in jeopardy, which creates a further negative impact on the bottom line. This is one choice your company needs to get right, whether it's your first time or the result of realizing your most recent choice isn't working out. Either way, your company's future success depends on making the best choice possible.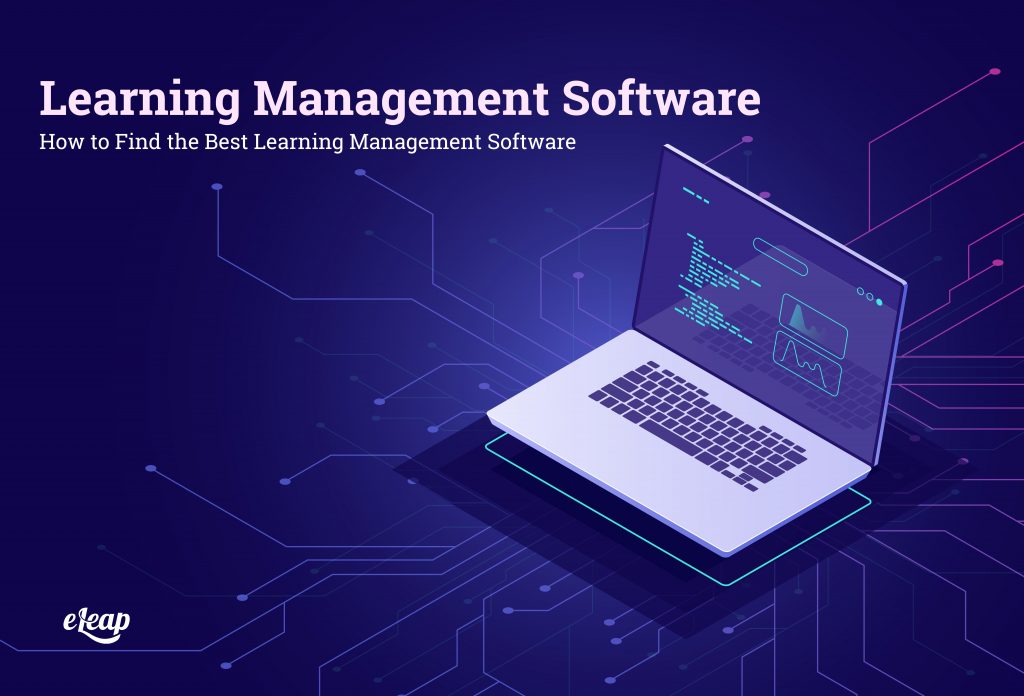 Your first order of business is to decide if you want an LMS or an LCMS. What's the difference? A regular LMS or learning management software is what helps your company organize, deliver, and track the learning and training you need to deliver to your employees. An LCMS is a learning content management system, which adds in capabilities, functionalities and tools to help your company create and organize the learning and training content to be delivered and managed through the LMS. These don't have to be completely separate systems from different vendors. There are options that contain both aspects, although many hold the opinion that when vendors try to both, one of the two aspects will inevitably be inferior to the other. Keep that in mind as you evaluate vendor options, and especially if you consider vendors who combine both functions in one package.
It's also useful to keep in mind the following six items that tend to be the sources of dissatisfaction with an Learning Management Software:
Subpar data analysis and reporting. An LMS can generate an enormous amount of data about learning throughout your company. This "Big Data" can help you understand if your company's learning efforts are effective, as well as identify areas for improvement. But your ability to use all that data rests on how well the LMS can present powerful metrics in visual formats that make the data easy to understand and act on.
Lacking device diversity. If an LMS can't be used on any device anytime and anywhere, cross it off the list. Users need to be able to access the same robust learning experience on desktops, laptops, tablets, smartphones and maybe even smart wearable technologies.
Inferior search capabilities. When users can't easily find what they're looking for, the will quickly become frustrated and dissatisfied. Robust search and find capabilities are a must in any LMS.
Poor integration with other systems. In an ideal world, your LMS would seamlessly integrate with other systems and apps your company uses, whether that's your human resources information system, a talent management app, project management software, and so on. The ability to Integrate your LMS with as many other systems at your company as possible should be high on your criteria checklist.
Failure to deliver promised capabilities. When you take the time to read quality user reviews of different LMS vendors, pay attention to how often people mention that the salesperson "oversold" the LMS, saying it has various features and capabilities that aren't actually present, which you only find out once you've bought into the system and have started using it. Free trials and robust demonstrations are a way to protect against this unfortunately common experience.
Incompetent service.Anytime your company is adopting a new software system, you know there are going to be glitches and problems. Once again, this is another good time to pay close attention to user reviews of the quality of service and technical support provided by the vendor.
Whether you're choosing your first LMS or switching to a new LMS, this is one decision your company needs to take seriously by putting a significant amount of time and energy into the evaluation and selection process. See how the eLeaP LMS can meet your needs by signing up to try it out now for free on a 30-day trial. Contact eLeaP to find out more by calling us at 1-877-624-7226 or emailing us at help@eleapsoftware.com.
Need additional information? Check out these resources: