Exploring Cross-Cultural Training and How To Create It For Your Employees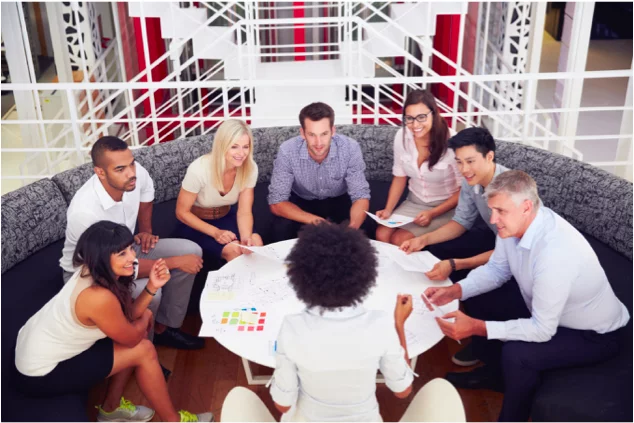 Today's business world is increasingly globalized, and thanks to a changing economy, the ease of international travel and new communication technology, employees in the U.S. are often interacting, both in-person and via phone and technology, with people from around the globe. You may think as a small business owner you don't have the need or the resources to create cross-cultural training, but it's something every organization should consider implementing and with the use of e-Learning you can tailor your training to your unique budgetary and employee needs.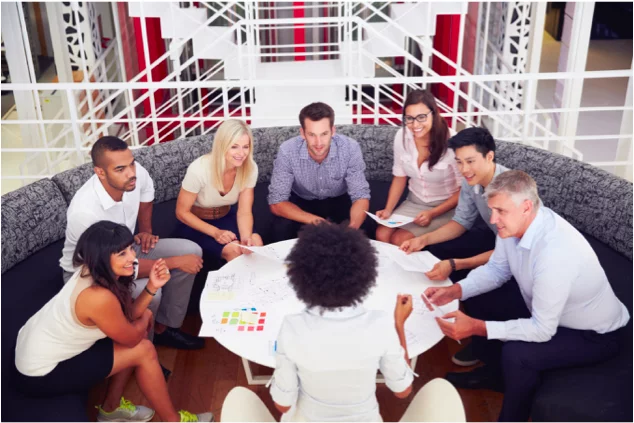 Despite the benefits of these interactions, as well as their necessity, there are hurdles along the way, particularly as employees face challenges in how they communicate and collaborate with international business associates and partners. It's not just about language barriers. People from other countries typically have unique cultural ideas, a different approach to body language and non-verbal communication, and they approach business and deal-making in a way that may be different from our framework here in the U.S.
The Advantages of Cross-Cultural Training
So you may be weighing whether or not to incorporate cross-cultural training into your business, and if you're on the fence, consider these benefits:
The business world is all about the ability to form relationships, and increasingly even very small businesses are building relationships and partnerships with international organizations. Without cross-cultural training, it can be difficult to forge mutually beneficial relationships with potential international partners because there's very little understanding and that can come off as someone seeming non-transparent or untrustworthy.
Employees will feel more prepared to tackle a wide variety of challenges when they're armed with cross-cultural training. Whether your employees will be traveling internationally or simply conducting Skype meetings with international vendors, customers or partners, the more prepared they are, they more confident they will be. This means interactions will not only go more smoothly but also be more effective.
Cross-cultural training isn't just about broad cultural understanding. There are small but significant differences in how people from around the world not just interact but also work. These can pertain to everything from scheduling and deadlines to work hours.
If your customers are international, with cross-cultural training, your employees will be better able to address and meet their needs. This will improve your business performance and the overall branding and perception of your organization.
Training employees on cross-cultural factors can not only create smooth day-to-day operations when working on an international level, but it's also training that can have an immediate and significant return on investment. By showing your competence to global business leaders and potential partners, you're paving the way to grow your business, up your competitiveness and cement yourself as a leader on an international scale.
This type of training can also pull double duty to eliminate prejudices and biases people may have. Simply by being equipped with more information about those people employees perceive as being different from them, many of these biases can be broken down. This is particularly important as businesses struggle to find ways to eliminate biases, even those that are unconscious, in the workplace.
Cultural training isn't just about learning how to communicate with people from other backgrounds and locations—it's just as much about learning how to communicate well in general, which is one of the most important skills an employee can have.
This type of training can be seen as a benefit for employees not just in their present position, but one that can help them develop as an employee in general, and one that can be beneficial to them well into the future. This type of training gives employees insight and a competitive edge they might not otherwise enjoy.
Once you get a handle on the benefits of cross-cultural training, it's time to implement it, but it can be a daunting task, particularly if, as a training manager, you're not necessarily familiar with aspects of another culture or differences in communication styles.
Using e-Learning For Cross-Cultural Training
e-Learning is the best way to deliver this type of training because it's cost-effective, easy to design and it can be changed and updated easily. It's also a training method that can be tailored to the needs of any business, whether it's large or small, and employees can enjoy on-demand access to content. This is important as they may need to access information when they're traveling or quickly during an interaction with an international client or partner.
Here are a few tips to make the development of cross-cultural e-Learning a bit easier:
Work with a subject matter expert. This is one area of training that no one in your organization may know enough about, and it's a great place to consider working with a subject matter expert. A subject matter expert can help you highlight the most important areas of communication within the framework of another culture, make sure information is factual and relevant and ensure there's a sense of sensitivity in all of the training materials.
Use training to highlight differences between cultures, since these are the areas where miscommunication or hiccups can most often occur. You're not going to be able to train employees in every single aspect of a particular culture, but by focusing on key differences, you can make cross-cultural interactions less prone to potential problems.
Rely on videos and graphics to relay much of this information. It can be difficult to pick up on subtleties, particularly in areas like body language and non-verbal communication when content is written. Instead, rely heavily on the use of videos and imagery to get salient points across to employees.
Along with training employees on ideas of cultural differences and norms, use cultural training to show employees what to do if they face an uncomfortable situation. It's important employees learn to be flexible and learn to navigate the challenges of working within a globalized world. Handling challenges with grace is just as important as understanding how business in Japan may be different than here in the States.
Make e-Learning materials easily accessible. You want your employees to feel like cross-cultural training is an invaluable resource and also one they can access if they find themselves in a bind. By using a learning management system that can be accessed via smartphone or tablet, your employees will have an easy reference point that can help them navigate a variety of cross-cultural situations.
The idea of culture training is one that's been in use for quite some time around the world, but it's just starting to grow in popularity here in the U.S. Do you train your employees on cultural issues and situations?
Don't Miss These Essential Tools