eLearning: Strange Facts and Anomalies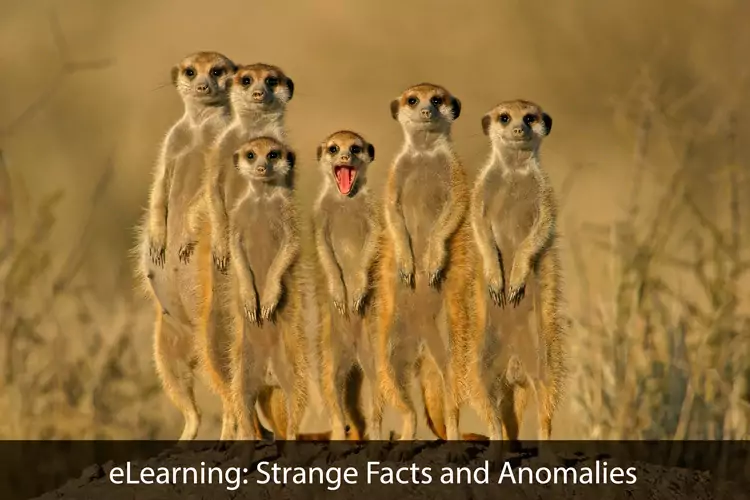 Now that 2015 is well under way, it's time to take a peek at some of the statistics related to eLearning that tend to come out around the end of one year and the beginning of the next. The intention of those articles is typically to identify trends that are shaping the eLearning field. Unfortunately, the statistics are often presented without much context, which makes some of them rather perplexing. In this article, I bring a more nuanced perspective to many of these statistics.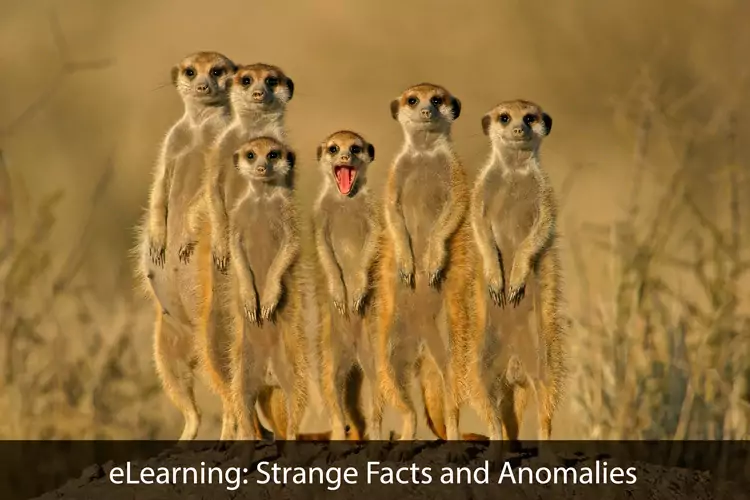 Let me start with the recent article from eLearning Industry, Top eLearning Statistics And Facts For 2015. The first statistics presented are about the global eLearning industry market. It notes the following:
The global eLearning Market is expected to reach $107 billion by 2015. The global self-paced eLearning market reached $32.1 billion in revenue in 2010, with a five year compound annual growth rate of approximately 9.2%. This means that the self-paced eLearning market should see estimated revenues of $49.9 billion in 2015.
The note of caution here is that these statistic lump together all eLearning, which means educational institutions, consumers, and corporations are all combined. Without knowing this, it's easy to think that they're talking about only corporate eLearning, which isn't the case. The reason this is important is that it can create a bandwagon effect. When you look at these statistics, you might feel like your company is behind the times and you'd better catch up by jumping on the eLearning bandwagon. That would be the wrong approach.
Explore our free white paper on How a Learning Culture Can Improve Your Organization and learn ways in which an organization can create and foster a sustained learning culture. 
Each company needs to take a hard look at whether or not eLearning is the right method for delivering its instructional and training needs. It's worth noting here that the Association for Talent Development (ATD), in its 2014 State of the Industry report, revealed that 55% of all training made available to employees is still through the traditional instructor-led classroom setting! And this hasn't change since 2012. Meanwhile, an eLearning Industry article itself notes that globally, 47% of all training is delivered via the instructor-led classroom method, and that this was an increase of 3% from the previous year. These different sets of statistics seem at odds to me, creating a disconnect. It's a lesson in digging a bit deeper into different sources of available data. The ATD study also revealed that self-paced online learning only accounts for 18% of all the training made available to employees.
The press release about the study saying the global market will reach $107 billion by 2015 also states, "At the same time, face to face education does not serve the purpose of organizations." But apparently that's just not true if more than half the training made available to employees is in fact delivered that way. You simply have to approach these kinds of claims with a healthy dose of skepticism if you want to avoid being swept up in the "hype" and making rash decisions that can have a huge financial impact on your company.
The mobile learning market is another area where caution is warranted. The eLearning Industry article says this:
The worldwide market for Mobile Learning products and services reached $5.3 billion in 2012. With a compound annual growth rate of 18.2% for the next five years, it is estimated that the worldwide mobile learning market in 2015 will reach $8.7 billion and it will even reach $12.2 billion by 2017.
Again, it's easy to look at those statistics and think to yourself, "Wow, my company better get on board with mLearning." I would once again ask you to stop and think. The ATD study I mentioned above notes that of all the training made available to employees, a mere 1.47% is delivered through mobile devices. Clearly, there are some things holding companies back from embracing mLearning. Rather than blindly jumping on the bandwagon, I would encourage you once again to figure out whether or not it's the right approach for your company and your people before investing large sums in making it happen.
It was Mark Twain who popularized the phrase that there are "Lies, damned lies, and statistics." Make sure your eLearning efforts are based on solid knowledge of your own unique company setting and what your people need to thrive in the 21st century.