eLearning Authoring Tools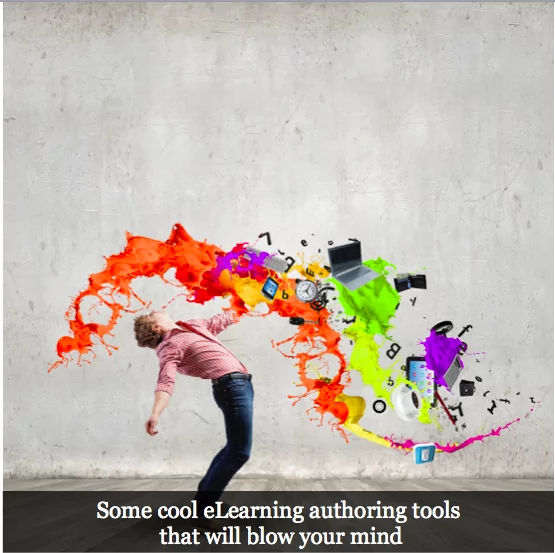 How do you author your eLearning content? Do you use a collection of different tools such as PowerPoint (storyboarding), Audacity (audio), Snagit (capturing pictures and videos), Photoshop (image manipulation), or do you draw upon one main authoring tool from the many that are available? This article will cover some of the authoring tools and how to choose between them.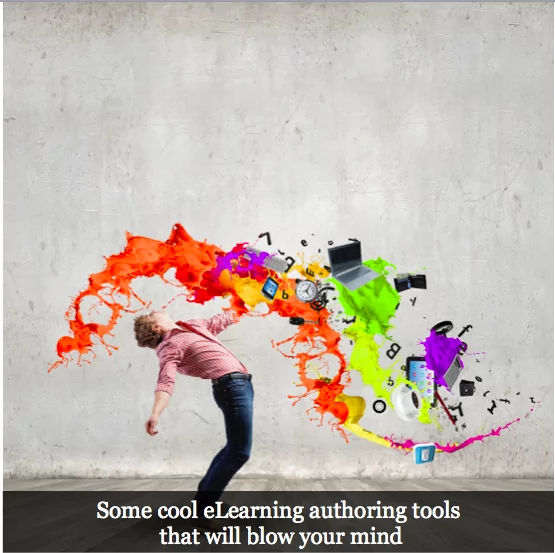 You might also just want to see what's available in terms of existing learning content from your LMS provider. As just one example, eLeaP provides High Quality Business Training Courses For Everyone and Effective, Affordable Training Packages where learning professionals can quickly access hundreds of courses through a customized library of wide-ranging topics.
For a while LMS providers tried to pack absolutely everything they could into the platforms, including authoring features. But the plain fact of the matter is that if you need truly robust authoring capabilities, you'll want to go with a standalone authoring tool. Here are some of the coolest tools available on the market today:
Articulate Studio
This suite of applications bills itself as the fastest, easiest way to create an online, presentation-based approach. The applications include Presenter (for Creating, narrating, and annotating e-learning content in PowerPoint), Quizmaker (easy addition of quizzes and surveys to online courses), Engage (for adding media-rich interactions), and Replay (for creating training videos by recording screencasts with your webcam).
Lectora Publisher
Now on version 12, the emphasis here is on ease and speed as well, through an intuitive interface, easy-to-use tools, wizards, and custom templates.
Adobe Captivate
Now on version 8, it can be used to develop any-screen mobile learning without programming using authoring, transforming PowerPoint presentations into engaging eLearning using actors, voices, interactions, and quizzes.
Adapt
Adapt is a free and easy to use eLearning authoring tool that creates fully responsive, multi-device, HTML5 eLearning content using the award-winning Adapt developer framework. Not only is it free, it also aims to be the best tool out there.
TechSmith Camtasia
From quick video demos to extensive video projects, Camtasia has all the editing tools to create the great video content you need to share for learning and training or any other reason for that matter. Quickly record your webcam or screen, use a variety of effects, and share your videos with anyone, anywhere.
Harbinger Raptivity
Raptivity is an interactivity builder offering a rich collection of 190+ templates for creating eLearning interactions without any programming. The templates range across varied categories like games, simulations, brainteasers, interactive diagrams, virtual worlds, and many more.
iSpring Solutions
This one is all about robust and easy creation of courses in PowerPoint with quizzes, videos, characters, and interactions.
So how do you choose between all the different amazing tools? Here are few tips and strategies:
The trade-off between ease of use and creative control. Do you have to have full control over single element of eLearning design? If not, look at what the tool has to offer in terms of templates. There's a wide range in flexibility and convenience to meet your particular needs.
How good are your design and development people? If you're leaning towards one of the more complex tools, remember that the rest of your team needs to feel comfortable in that environment as well. Assess their skills before you dive in and commit yourself to any given tool.
Know what you want. Have a clear idea of what kinds of channels and features you want to include so you can choose a tool that leans in the same direction, whether its real-world simulations, heavy on video, and so on.
Don't forget the learners as well. You should also get an idea of what your end learners want to see and choose a tool that helps meet those desires, interests, and needs. Do they need all the bells and whistles or would a simpler approach be better? Another key aspect here is how interactive the learning needs to be. Some authoring tools are geared towards high interactivity while others have more limited capabilities in this regard.
Alignment with delivery methods. Different authoring tools are better for different delivery channels, including mobile and offline options. Choose one that matches your main channels.
Integration with your LMS. This is another key area that can often be addressed if your LMS has a robust API feature. Remember that authoring tools don't always produce deliverables that can be accessed on a full range of platforms.
As you can see from the above list of issues to consider, choosing the best authoring tool is something you should plan to put adequate time and effort into. With the wide range of solutions available today, it's worth taking your time to get this decision right the first time.