Custom eLearning Development
Custom eLearning Development That Engages Your Audience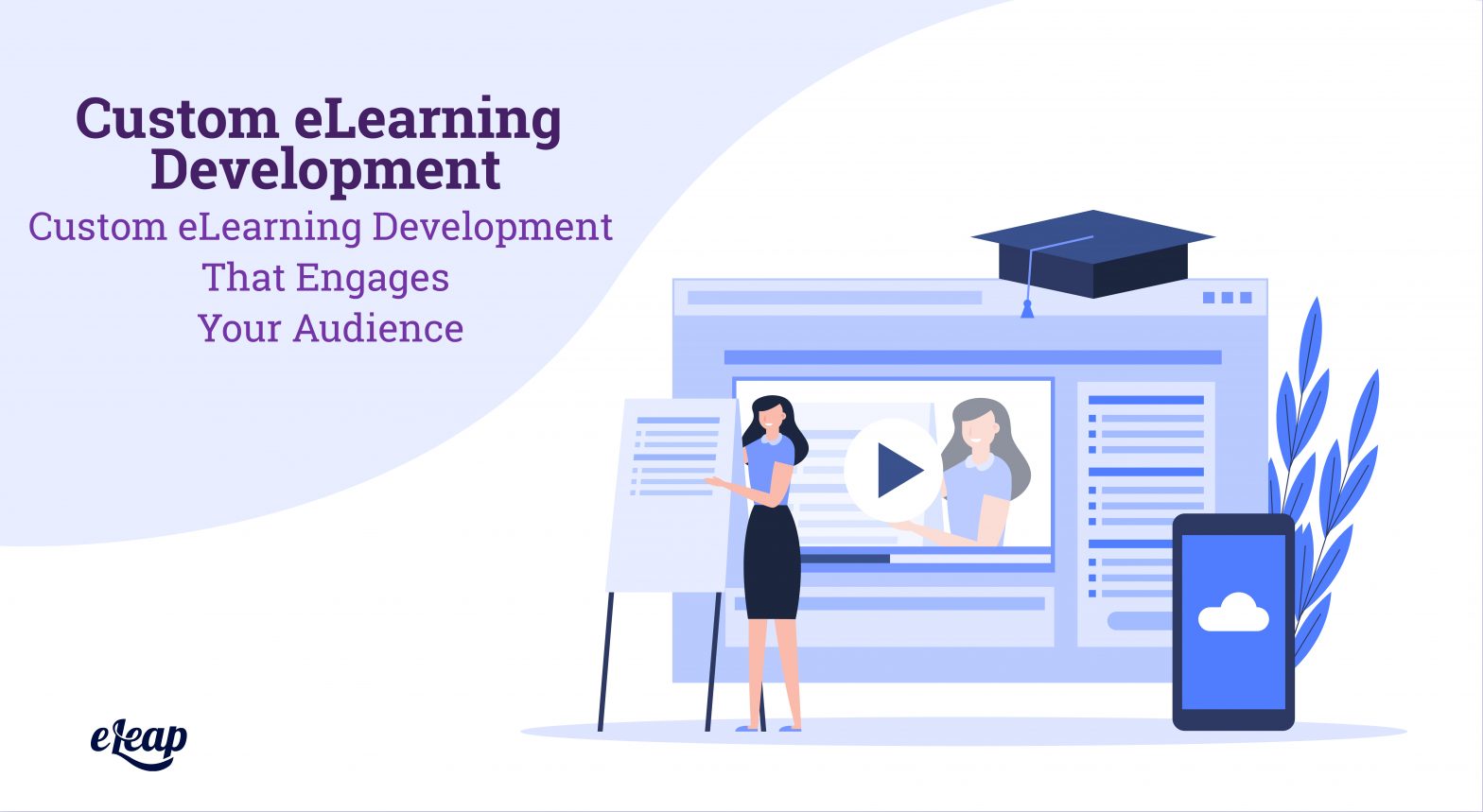 Once you make the decision to deploy eLearning as part of your training and development effort, there arises a most critical question, "are you going to outsource the e-learning course development or are you going to develop e-learning course content in-house?" We provide custom elearning development services.
The answer to this question will lead you to either reaching out to an outfit like eLeaP or choose to work in-house. We can tell you there are many good reasons to develop in-house if you have the resources (time, money, expertise, etc). As a matter of fact, we give classes on using the popular Articulate Storyline program. See an Articulate training outline here. There are also equally powerful reasons to let folks like us who enjoy doing this for a living take care of the task of developing your custom eLearning course content.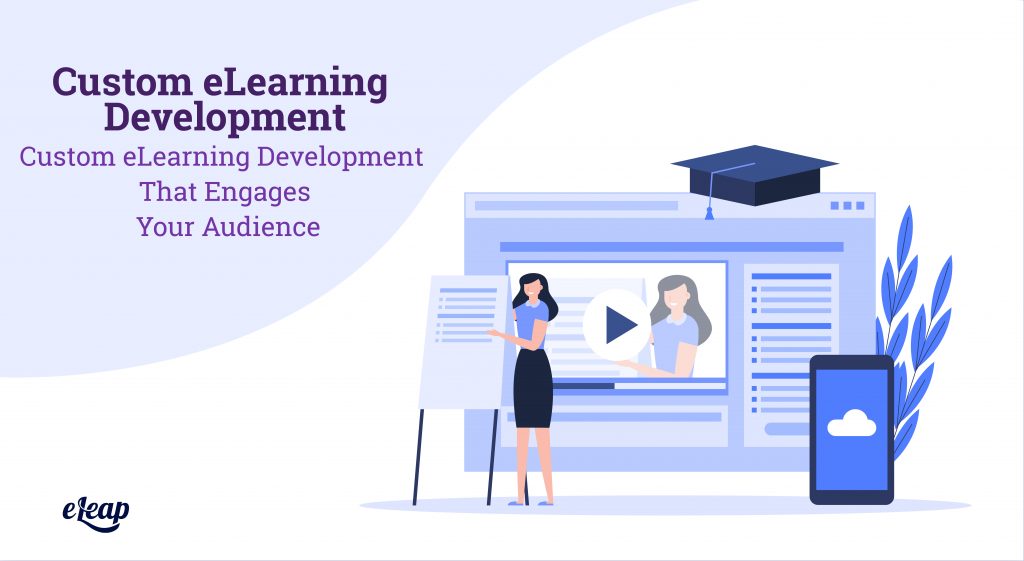 There may be some areas of custom eLearning development worth outsourcing, while others may be best suited to in-house design and creation.
Instructional: The instructional part of eLearning development really serves as the foundation for everything else. For some organizations, it may be best to do this in-house, since they know their organization best, but a professional development company may be able to optimize content, make it more effective and compelling, develop based on learning principles, and increase overall retention of the material being presented.
Visual Content: The visual content of eLearning courses includes things like images, graphs, and charts, animation and design of the overall interface. While the creation of still images and basic graphics may be simple for in-house employees, video production or more complex graphics may be best left to experts.
Audio and Narration: Many organizations find this is the best place to outsource because developing audio components and effective narration often requires a team specializing in these aspects of eLearning.
Technology: The technology of eLearning is another prime opportunity to outsource. The technology development should ensure systems are smooth and error-free, and there are adequate troubleshooting resources for users.
The Advantages of Outsourcing Custom eLearning Development
The number one reason many corporations and organizations outsource the development of eLearning content is to benefit from the expertise of contractors who are skilled and knowledgeable in this area. An in-house team may not have the same level of experience or know-how to develop the most effective content, particularly if it's extremely complex material. Additionally, experts may have ideas or contributions to the project that wouldn't otherwise be considered in-house.
You're going to save both time and money in most instances if you outsource content development, rather than allocating resources from within your own organization. An outsourced team also tends to more easily meet tight deadlines.
If you're an organization considering assembling a dedicated in-house eLearning team you're going to have to cover overhead expenses including taxes, workspace costs, benefits, etc. With an outsourced team, you're just paying for the cost of the project, without the overhead of having a full or even part-time employee.
We are ready to help. Contact us today for a project plan and portfolio. Here's how: call us at 1-877-624-7226 or email us at help@eleapsoftware.com.
Free Resources – Additional information?