COVID-19 and Its Impact on the eLearning Industry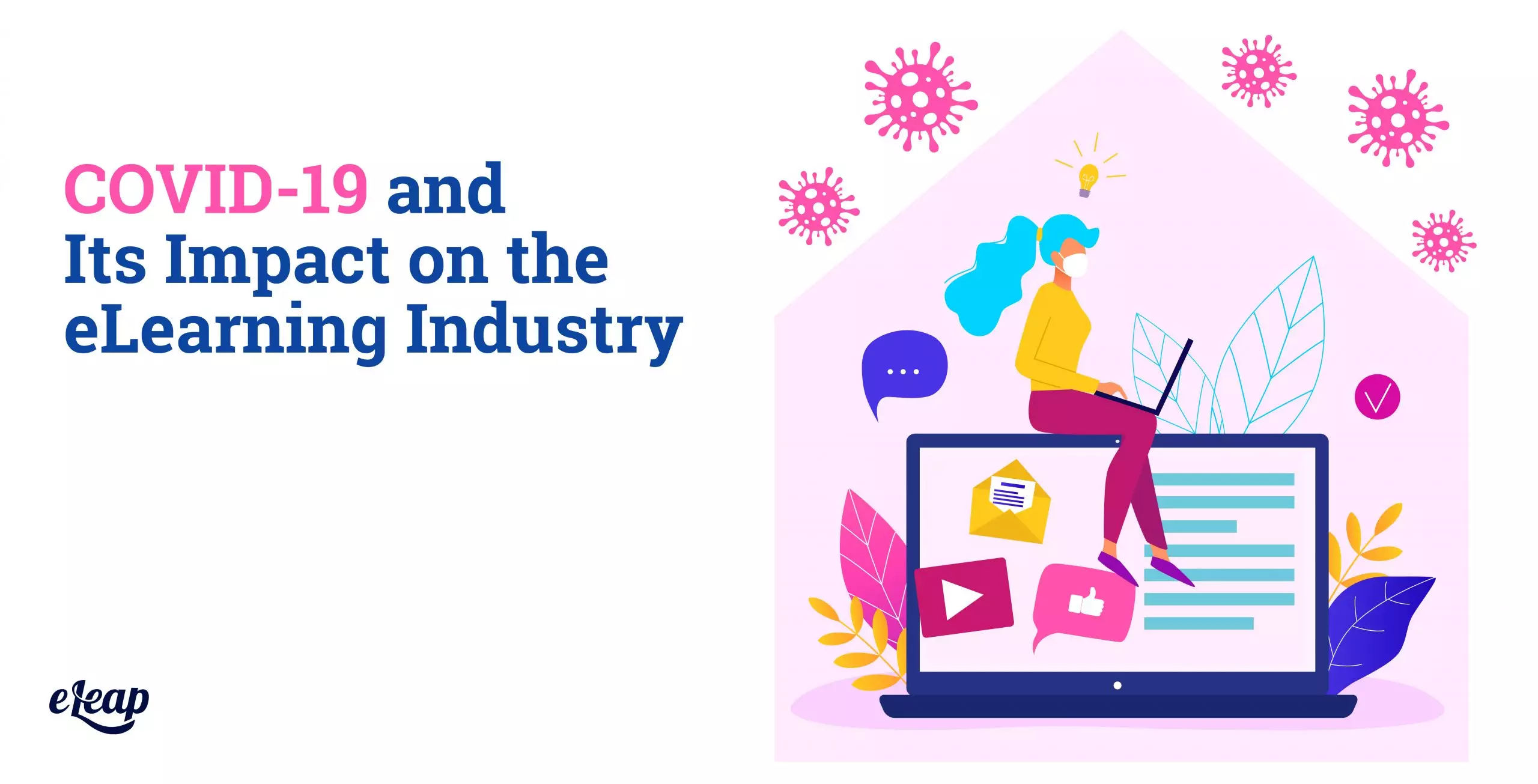 We live in a period of incredible upheaval. No matter your profession, no matter your walk of life, COVID-19 has affected you. It has touched every single industry and every single person in some way. The eLearning industry is no different. Understanding those impacts on the industry is important, both for navigating these challenging waters today and for charting a course into the future. Below, we'll explore some of the most important ways that the pandemic is affecting the eLearning sector.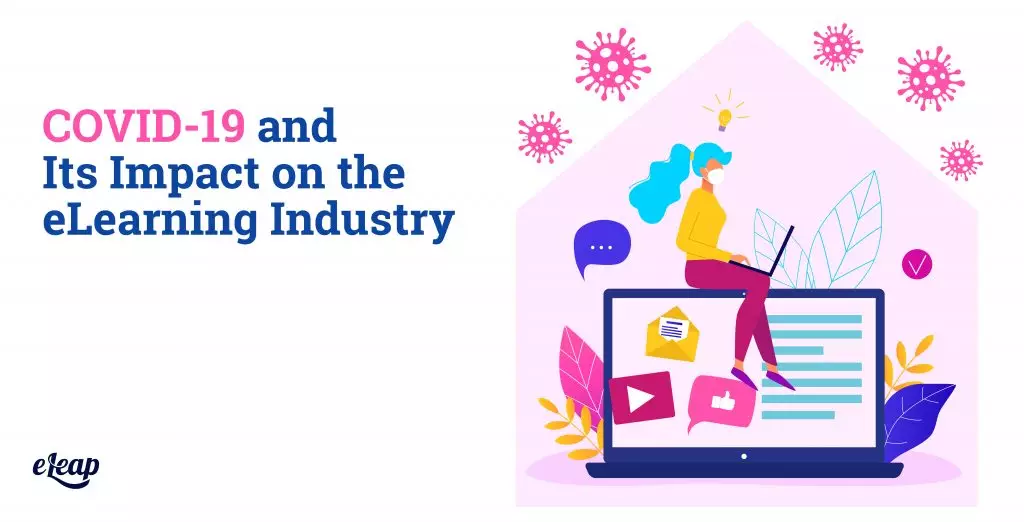 Interest in and Familiarity With eLearning
With everyone forced to work from home, more and more people are becoming familiar with the tools and platforms that allow eLearning to occur in the first place. Most are exploring eLearning to at least some extent, as well. The upshot of this is that more people will come out of the pandemic with a good understanding of the value of eLearning, and the benefits that it can deliver to organizations large and small, as well as to students around the world. It quite literally takes outdated notions about the applicability of eLearning and stands them on their ear.
Familiarity with the Technology Stack
While eLearning has been around for a long time and has evolved a great deal in those decades in terms of capabilities and ease of use, many managers, execs, and other leaders have not had a chance to get familiar with the technology stack. COVID-19 is giving them a firsthand opportunity to learn how web conferencing, collaboration tools, learning management systems, and other related platforms work.
Resource Availability
One thing that has become rapidly apparent to anyone relying on streaming services and digital communications (which is almost everyone right now) is that resource availability is not what it could be. For those forced to work from home, the fact that everyone else in their area is also online reduces available bandwidth.
The result? Slower Internet connections for most. That means pixelated video conferences, broken audio streams, and slow credit card processing. The takeaway from this is that telecommunications companies (or those that rise to replace them) must do more to create a robust infrastructure capable of handling the repercussions of events like COVID-19.
Reframing the Education Paradigm
Another impact of the coronavirus is that it will recast the educational process and help to accelerate it. It is enabling us to ask new questions and arrive at answers we might not have come to before. For instance, is in-person education and training too stringent and confining? Is ongoing career development training too much of an investment in our current talent? Should continuous learning be part of our corporate culture? What is our responsibility to employees in terms of helping them with self-exploration and discovery? How can we help our teams become more well-rounded?
Massive Immediate Demand
The eLearning Guild conducted a survey of businesses and their decisions about meetings, training, and other events in the face of COVID-19. The responses of those businesses are quite telling.
5% of respondents said they would change none of their face-to-face programs, meetings, or classes to online formats.
5% of respondents said they planned to shift up to 24% of their offerings.
6% reported plans to change between 25 and 49% of their programs/classes.
9% reported changing between 50% and 74%.
3% planned to change between 75 and 99% of their offerings.
8% of those surveyed said they planned to change 100% of their face-to-face meetings, classes, training, and other programming to an online format.
What does that mean for the eLearning industry? An incredible increase in demand, at least in the short term, certainly. It will also likely mean an increase in demand in the long-term, as well. With that being said, not all of the companies transitioning face-to-face programs to digital will remain so once the danger is past. Some will revert entirely to their pre-COVID methods. More, though, will retain at least some portion of their digital delivery methods.
This means that eLearning systems and their developers must be ready to handle these ongoing demands for the foreseeable future. While that does mean greater profitability, it also means a greater need to innovate, to address new needs and requirements, to experiment with new ways to satisfy user needs, and more.
A Greater Need for Assistance with Implementation
It should come as no surprise, but organizations unfamiliar with eLearning and digital team collaboration are also unfamiliar with how to implement learning management systems. They require help, and that assistance needs to come from leaders in the industry familiar with best practices, but also able to innovate and create unique solutions to unique needs.
There is no such thing as a one-size-fits-all approach here. What works for one organization will be anathema to another. What fits one budget will be overkill for another business. eLearning companies need to be able to accurately identify organizational needs, requirements, goals, and future changes and then architect flexible solutions that address all of those areas.
What about the Future?
While the future might be cloudy, there are several things we can extrapolate from the COVID-19 pandemic.
Black Swan – More and more companies will create plans for dealing with so-called black swan events, such as the novel coronavirus, and how they will deal with it. That includes eLearning systems.
Cultural Shifts – With everyone communicating from a distance, there will be a cultural shift within many organizations toward improving in-house communication capabilities, as well as their ability to collaborate remotely.
Doing the Same Thing Better – The eLearning industry as a whole must grow and find new ways of doing the same thing, but better. For instance, restaurants are now offering takeaway service. How can the eLearning industry emulate that ability to build on what we already do, but better?
Conclusion
Ultimately, COVID-19 is not a once-and-done thing. We will be living with its impacts for months, perhaps years to come. The eLearning industry will continue to be affected by these echoes, but that is not necessarily a negative.