Your 2015 eLearning Reading List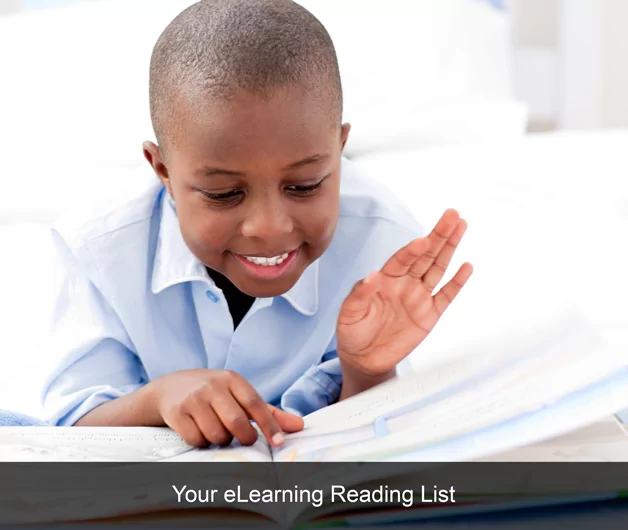 Staying on top of the latest and greatest thinking on corporate eLearning is important for anyone striving to stay at the top of the game as an eLearning professional. Below you'll find my top four picks for some of the most recently and about-to-be published books that will keep you on the leading edge of your industry. And don't worry, I'm not asking you to immediately read four entire books. Two of the four are currently available, but the other two are coming out in June and November, so you'll be able to pace yourself!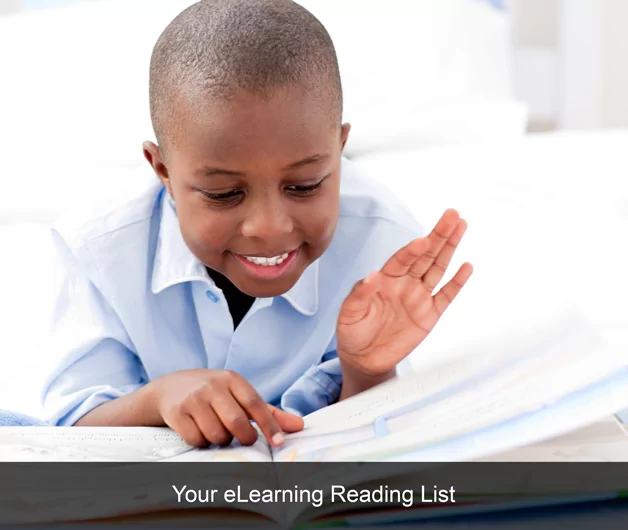 E-Learning Fundamentals: A Practical Guide by Diane Elkins and Desiree Pinder (2015, June). When you're caught up in the day-to-day challenges of creating engaging learning content, it's all too easy to lose sight of the fundamental. That's why you should plan on adding this excellent book to your reference shelf when it becomes available in June. It covers the entire eLearning landscape in a way that will remind you of all those important fundamentals that seem to inevitably slip off your radar screen. This high-level overview will not only remind you why eLearning is important in the first place, but will also walk you through the basics of eLearning design and development, from storyboarding to media usage to evaluation. It's also chock full of useful checklists so you won't forget critical aspects in your development efforts. You are in good hands here with authors Diane Elkins and Desirée Pinder. Diane is the president of custom eLearning boutique Artisan E-Learning and a frequent speaker at industry events. Desirée is a co-founder of Artisan E-Learning and the co-author of the E-Learning Uncovered book series.
Michael Allen's Guide to e-Learning: Building Interactive, Fun, and Effective Learning Programs for Any Company Paperback by Michael W. Allen (2015, November). Michael Allen is widely considered one of the foremost eLearning gurus in the world. This particular book was first published in 2003, but is being completely revamped and updated this year. He's actually been involved in eLearning since the 1970s with a focus on design for creating engaging content with "true" cognitive interaction. This book contains the collected wisdom and insights of the "father of eLearning" for what makes great eLearning that motivates and inspires. He presents many examples of stellar content as well as eLearning failures. Keeping everything that still applies to the field of eLearning today, the updated content includes the following:
Informal/social learning vs. formal/individualized learning vs. traditional.
Learner interface.
Mobile learning.
The Serious e-Learning Manifesto.
SAM: An approach to the development of instructional design products that addresses the performance need through iterations, repeated small steps, rather than with perfectly executed giant steps.
Using individualization for on-going evaluation.
Evolving tools to assist design and development.
All new examples to illustrate concepts.
References updated with newer studies.
Instructional Design for ELearning: Essential guide to creating successful eLearning courses by Marina Arshavskiy. 2013. This is a concise but incredibly powerful how-to guide on instructional design for eLearning. Whether you're new to eLearning or a seasoned professional, this book covers everything you need to develop effective and engaging eLearning content. It's got plenty of visual aids and real-world examples so you'll know exactly what you need to do to design eLearning that accomplishes your objectives, whether those are skills, knowledge, or behavior changes. It offers an excellent balance between giving you just enough theory coupled with pragmatic applications that equip you to design eLearning that works for diverse audiences in ever-changing delivery systems. Author Marina Arshavskiy is the owner of Your eLearning World, an eLearning company committed to organizational success through groundbreaking, result-oriented learning solutions.
The Accidental Instructional Designer: Learning Design for the Digital Age by Cammy Bean (2014). I've repeatedly sounded the call in my articles on this website for designers to create excellent eLearning content. The greatest resistance to eLearning and training in general comes from people who have experienced boring, dull, lifeless programming. This book gives you a very fresh, ultra-modern take on eLearning with tactics and insights that will put your eLearning efforts on the leading edge. The engaging way the content is presented gives you not only the right stuff for success, but also covers many of the mistakes instructional designers make and how to avoid them. This one will become your go-to book for new ideas as well as the proven techniques and best practices that lead to effective eLearning design. Author Cammy Bean is the VP of Learning Design for Kineo, a global organization offering eLearning solutions.