Best LMS
What's the Best LMS for Your Organization?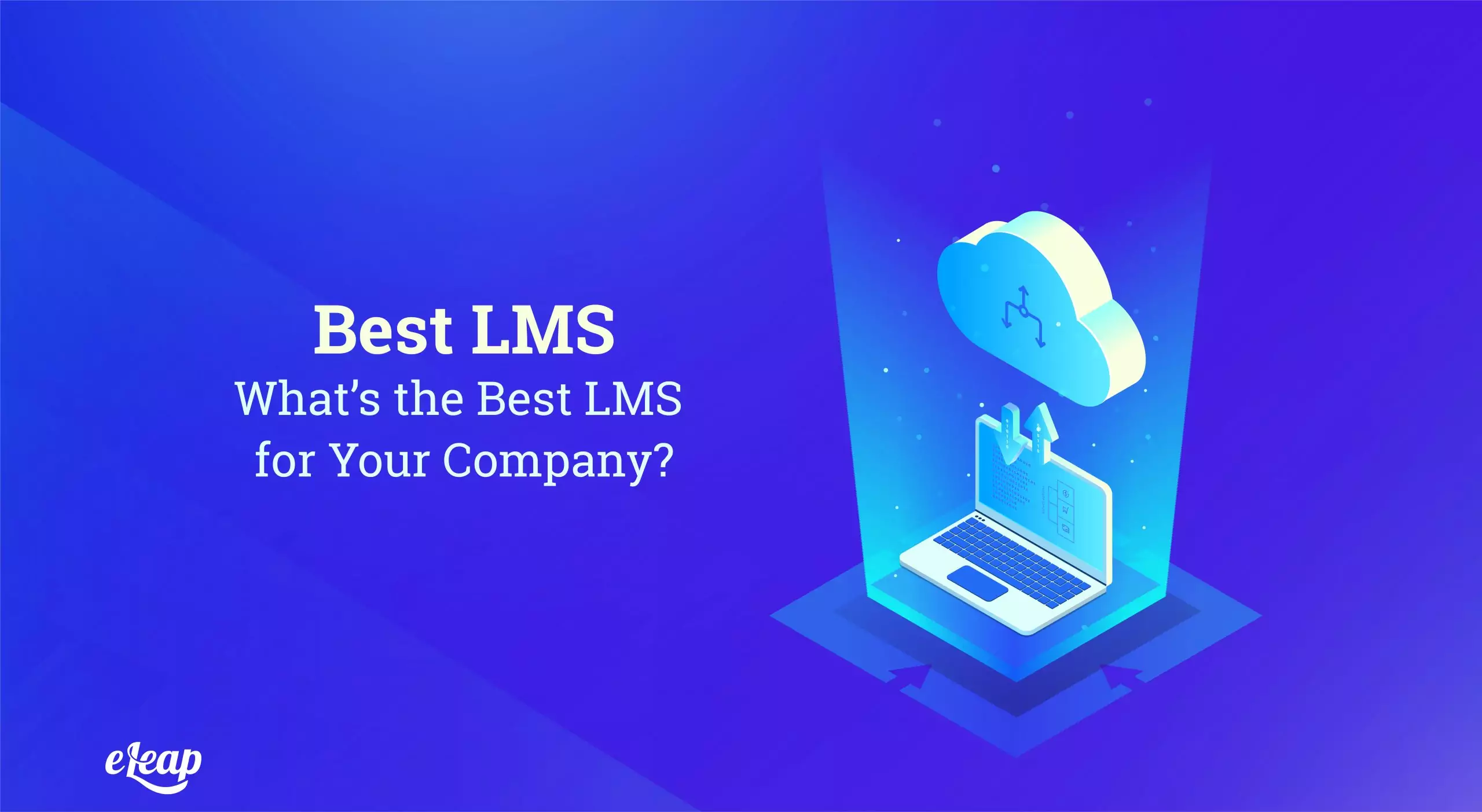 The first thing we wanted to say was congratulations! You have taken the next big step in bringing your business into the future. Keeping up to date is vital for staying ahead of the competition and you are on the right path. Deciding to switch your employee training program to a learning management system (LMS) will benefit your company in ways you might not even realize yet. But before you settle on the first LMS that you find, let's talk a little bit about how you should go about searching for the best LMS.
The best LMS for your company is the one that meets your company's needs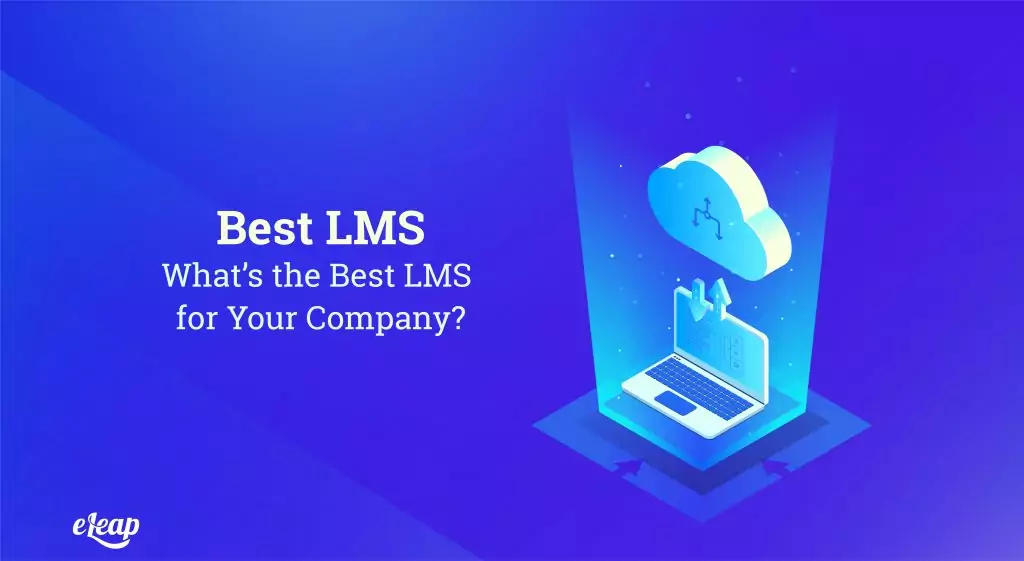 What to Look for in an LMS
Here's the absolute wrong way to go about choosing the best LMS for your company: choose a software review site (WhataSoftware.com, Softwareadvice.com, GetApp, Capterra, G2Crowd, and so on), click on the learning management system category, sort the results by "most popular" and then choose the first one on the list. You're done! And it took less than five minutes. Feels good, right? Well, it might feel good up until the point that you actually implement it and then realize that it simply isn't right for your company.
So, let's start over. The best LMS for your company is the one that meets your company's needs. This bears repeating:
The best LMS for your company is the one that meets YOUR company's needs.
Now let's pick this apart a little. The key part of this all-important mantra is your company's needs. If you pick an LMS that doesn't meet your those needs, then you've just wasted all the time, effort, and money you put into the selection process. So, how can you go about perfectly matching your company's needs with a learning management system?
First Steps in Picking the Best LMS
It begins by first making sure that your company has clearly defined SMART (Specific, Measurable, Achievable, Relevant, and Timely) business goals. When everyone is on the same page with the business goals, then it's time to assess your employees' skills, knowledge, and capabilities relative to those goals.
The idea is to figure out what areas could benefit from specific, targeted training to achieve the company goals. With that in mind, you can then create the learning content needed for different groups of employees, which will then be delivered by the LMS you adopt.
Another important part of selecting the best LMS for your company is having a thorough understanding of your employees and how they like to learn. Most people fall primarily into one of about seven different learning styles, and choosing the right LMS will ensure that you can tailor your learning and training programs to accommodate the most common learning styles in your company.
But How Do the Best LMS Systems Work?
You want to find an LMS that allows you to make and supply your own customized training material. Settling for generic premade lessons does not give your employees a unique or branded education. You want to offer something that fits the culture of your company and the needs of your employees.
With an LMS that lets you make your own content, you can send out a series of assessments to get employee feedback before even beginning the development phase. You can gauge what the employees are looking for from their training program, their preferred learning styles, and their prior knowledge. There's no point offering courses that do not benefit your employees.
Feedback doesn't have to stop there, though. Even throughout courses, with the best LMS systems, workers can submit their evaluations and ideas for how to improve the material. You will have the chance to judge your employees' progress, but they can also have a hand in their education.
Having the ability to completely customize and brand your material also offers the chance to make training fun and engaging. Whereas in the days of in-class training conferences, holding workers' attention was nearly impossible for an extended period, with the best LMS, you can design a course that is not only attention-grabbing but also downright fun.
Throw in some interactive videos or images for visual learners, a few listening files for auditory learners, maybe even a game or a role-playing activity for employees who like to take on an active role in their learning. The possibilities extend as far as the imagination. Just remember, make it fun and engaging! The more that employees engage with their learning material, the more information they will retain and put to use in their jobs.
Conclusion
Taking the time to get clear on your company's business goals and complementary learning needs will greatly reduce the amount of time you spend during the vendor search part of the process. You'll be able to quickly eliminate many of the hundreds of available options and arrive at a short-list of LMS services. You can then spend time thoroughly examining and comparing your short list of choices.
That's how you find the best LMS for your company. If you want the detailed version of this process, read our seven-part series on How to Implement an LMS. And yes, finding the best LMS for your company needs that much care and attention to detail!
You can sign up for a free trial of the best LMS eLeaP to find out if it's an LMS that can meet the unique needs and requirements of your company. Contact us today for more information by calling us at 1-877-624-7226 or emailing us at help@eleapsoftware.com. There is a team of knowledgeable and friendly staff ready to answer all of your LMS questions. We can quote you a price that matches your needs and get you set up in no time. Don't let your company fall victim to a half-baked LMS. Find the right service for your needs and you'll be sitting at the top of the industry.
Free Resources – Additional information?