3 Reasons to Adopt eLearning Software in Your Business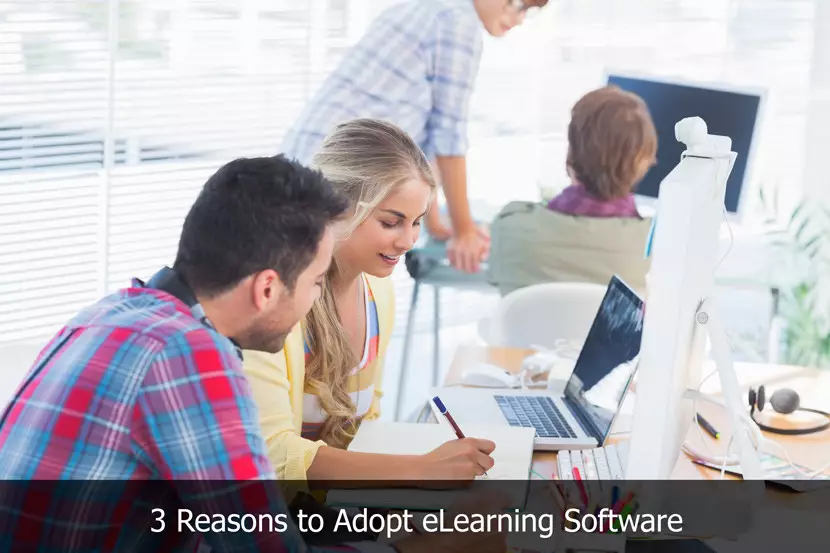 The Internet and computers are two basic staples these days for the majority of businesses to operate and function. Since employees, supervisors, and managers are already using these technology tools, it makes sense that you adopt eLearning software in your business for training and development purposes. Providing training and development to employees through eLearning can bring several benefits to your business – benefits that everyone involved in the business and the training can enjoy.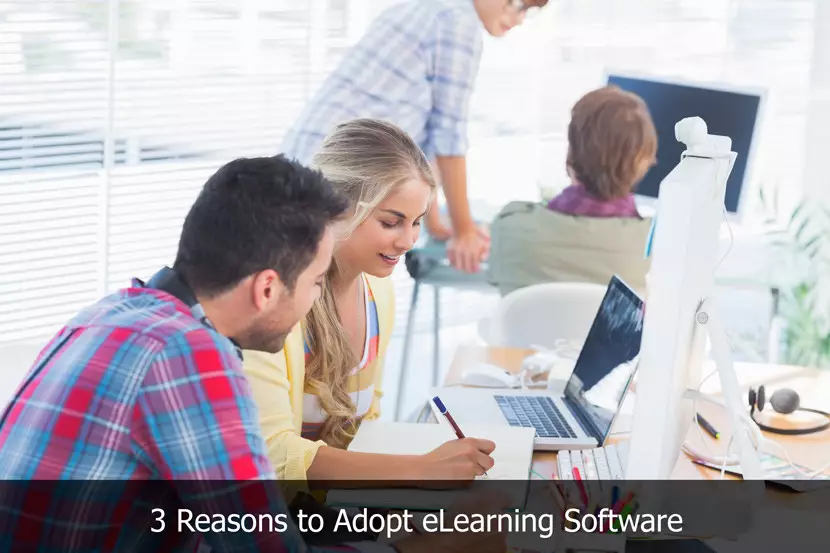 Saves Money
When you replace traditional training methods and tactics with eLearning, you are cutting costs, one budget line item at a time. First, training with eLearning software does not require you to rent or reserve any type of meeting space or venue. Attendees can attend the training from any place they have access to computer or mobile device with Internet access. Additionally, eLearning removes the need to pay for instructors or any type of training materials. The eLearning software contains everything you need to roll out a training course or program.
Download the free white paper How to Jumpstart an E-Learning Program in Eight (8) Easy Steps
Increases the Learning Retention Rate
This type of learning tends to engage training attendees better than traditional training courses and programs. Primarily, this is because eLearning software contains interactive activities, where attendees can apply what they have learned during the course and receive instant feedback on how well they completed the activity. Additionally, the activities are in a one-on-one environment—attendee versus the eLearning software—so there is no apprehension on the trainees' part to participate, make mistakes, achieve successes and receive constructive criticism and feedback.
Combining different teaching and learning methods with the software, such as the use of written, audio, video, graphics, and simulations as learning materials, help retain the attention of the attendees. When you have their full attention, trainees are like sponges; they soak up all the knowledge you have to offer them.
Records and Reports Results
Testing training attendees can be instantaneous with eLearning software. It removes the need for instructors to administer and score a test before being able to report the results to the trainees and to the company executives. Once the attendee completes the eLearning course, the software can administer a test or quiz to assess the knowledge the attendee acquired during training.
This is beneficial to the attendee because they receive their test score right away. The software can also walk the attendee through any of their incorrect answers. It provides the opportunity for trainees to see what the correct answers are and why these are the correct answers. This benefit adds to the retention better mentioned earlier.
For management, a record and report of the test scores for each attendee is available immediately. Human resource departments, training professionals, supervisors and managers no longer have to wait to find out how employees did during training and how successful and effective the training was.
With so many training and development options, it can be challenging to choose the right one for your business. Weighing the benefits using eLearning software can bring to your business can easily help you decide which way to go.
Don't Miss These Essential Tools