E-Learning Software
E-Learning Software For Online Training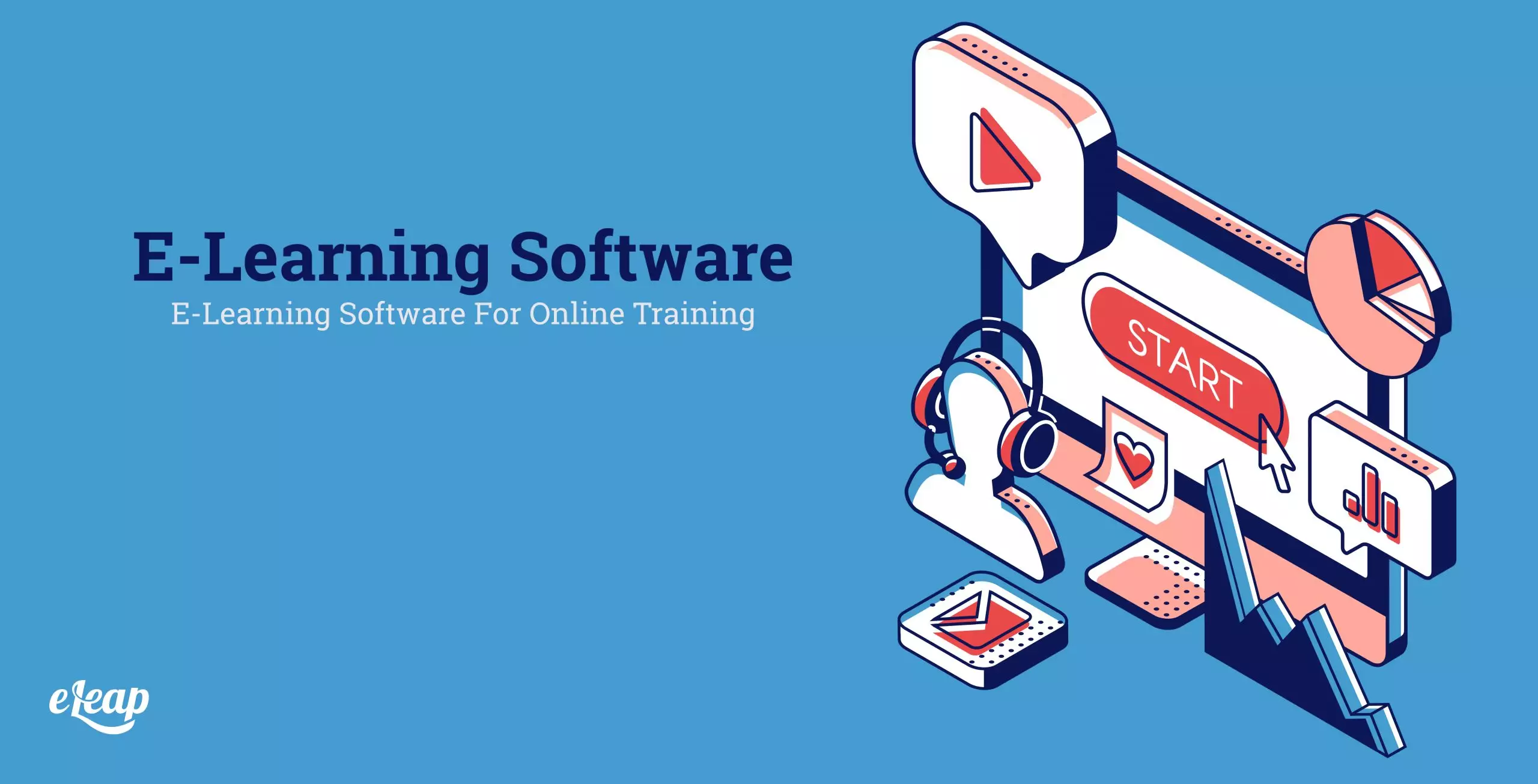 No matter your industry or niche, training is a vital consideration. You might need to provide training for compliance reasons. You could be offering training to your employees on HR-related topics. Or maybe you're helping your team upskill themselves so they can enjoy a rewarding career and you can promote from within. Whatever the case, e-Learning software provides some dramatic benefits.
Online training is not just the wave of the future. It's here today, and if you're not using it within your business, you're missing some critical advantages. Below, we'll explore some of the most important benefits offered by e-Learning software.
E-Learning Software Is Accessible for All
Accessibility has always been one of the largest challenges with any type of training. With in-person training, learners often had to travel long distances to take part. They had to stay away from their homes and families. In some cases, they were required to enter auditoriums and other venues that lacked accessibility features. With online training, that's no longer the case. E-Learning is accessible for all.
Online Training Accommodates Learning and Time Needs
With outdated in-person training, learners had to be physically present at the seminar or lecture. That was not always possible. How many times in your business has training had to be put off because someone was involved in a critical project and couldn't take time off to travel for training? With e-Learning software, that's no longer the case, but it goes deeper than simply ensuring that your team members don't have to travel.
Online training is digital and can be delivered and consumed via a PC, laptop, tablet, or even a smartphone. That means your team members can learn when and where it is best for them. They can complete their studies on their daily commute, in between meetings, or even over the weekend.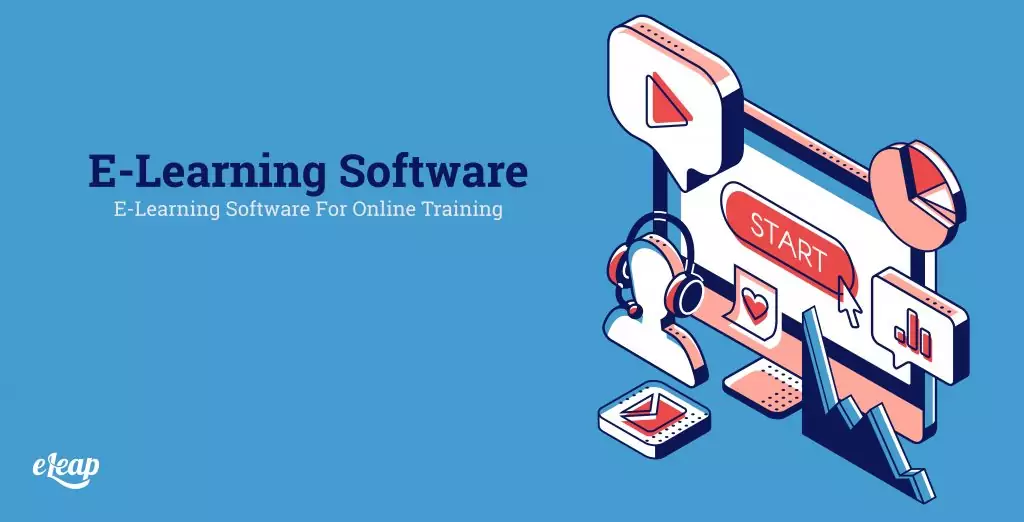 Repetition Is Not a Problem
How many times have you participated in a live class but been distracted by something? Maybe someone asked you a question, or perhaps a vital email from work occupied your attention. Whatever the case, you missed important information in the lecture. There's no rewind button with live learning, and asking the lecturer to repeat themselves is not always possible.
With e-Learning software, that's not a problem. Your learners can pause, rewind, and even repeat entire segments so that they're able to master the material before moving on. This also benefits you in other ways. For instance, because you have continual access to the content, you save money and time with other learners.
Updated Content
Let's say you invested several thousand dollars into training materials. That investment might offer a good return during the first year and probably even the second year. However, it will eventually become outdated. Then you're faced with repeating your investment to update the material.
With e-Learning software, you always have updated content. This is particularly true with a cloud LMS where the developer creates and updates the content, but you can also create, upload, and update your own course materials to ensure brand consistency and accuracy in terms of materials. With online training, you never have to worry that your material will be outdated within a short time.
Fast Delivery and Completion
One of the single most important factors in corporate training is the amount of time each learner must spend completing courses. Every minute spent in training is one that they are not performing their duties. With e-Learning software, your learners and the business itself will benefit from faster delivery and completion times. There are several reasons for this, including the following:
Learners can move at their own pace, which is often far faster than the pace of a classroom.
Lessons begin and end more quickly than in traditional classroom learning scenarios.
Students save time since there's no need to travel to another location to complete their training.
All of that time saved ensures that your learners can complete their studies while still focusing on their responsibilities within your organization.
E-Learning Software Is Effective
What would you say is the single most important yardstick by which to measure the success of a training program? It's the level of information retention and the learner's ability to apply the knowledge learned in their daily duties. E-Learning software is very effective here, ensuring that you see not only a good return on your financial investment, but that your employees can learn and master the skills they need. This effectiveness is shown in many different ways, including improved test scores, improved certification achievement, an enhanced ability to apply knowledge learned in the course, and more.
It's Paperless
If you are looking for a way to green up your brand, then e-Learning software may offer exactly what you need. Because it is completely paperless, you can reduce your carbon footprint and the demand for raw resources. You also reduce the influx of waste to local landfills since you will not need to discard old material.
However, the environmental benefits go much deeper than reducing paper consumption and landfill use. Some estimates show that online training reduces power consumption by up to 90% of what is used in traditional classroom learning. It also reduces CO2 emissions by up to 85% of what is created with traveling to and from traditional classrooms and other learning venues.
In Conclusion
In the end, e-Learning software delivers critical benefits that enable your business to achieve new heights of success. However, it is also beneficial for your employees and can help them upskill and prepare for a more rewarding career, which makes them more valuable to your organization.