E-Learning Software
E-Learning Software For Online Training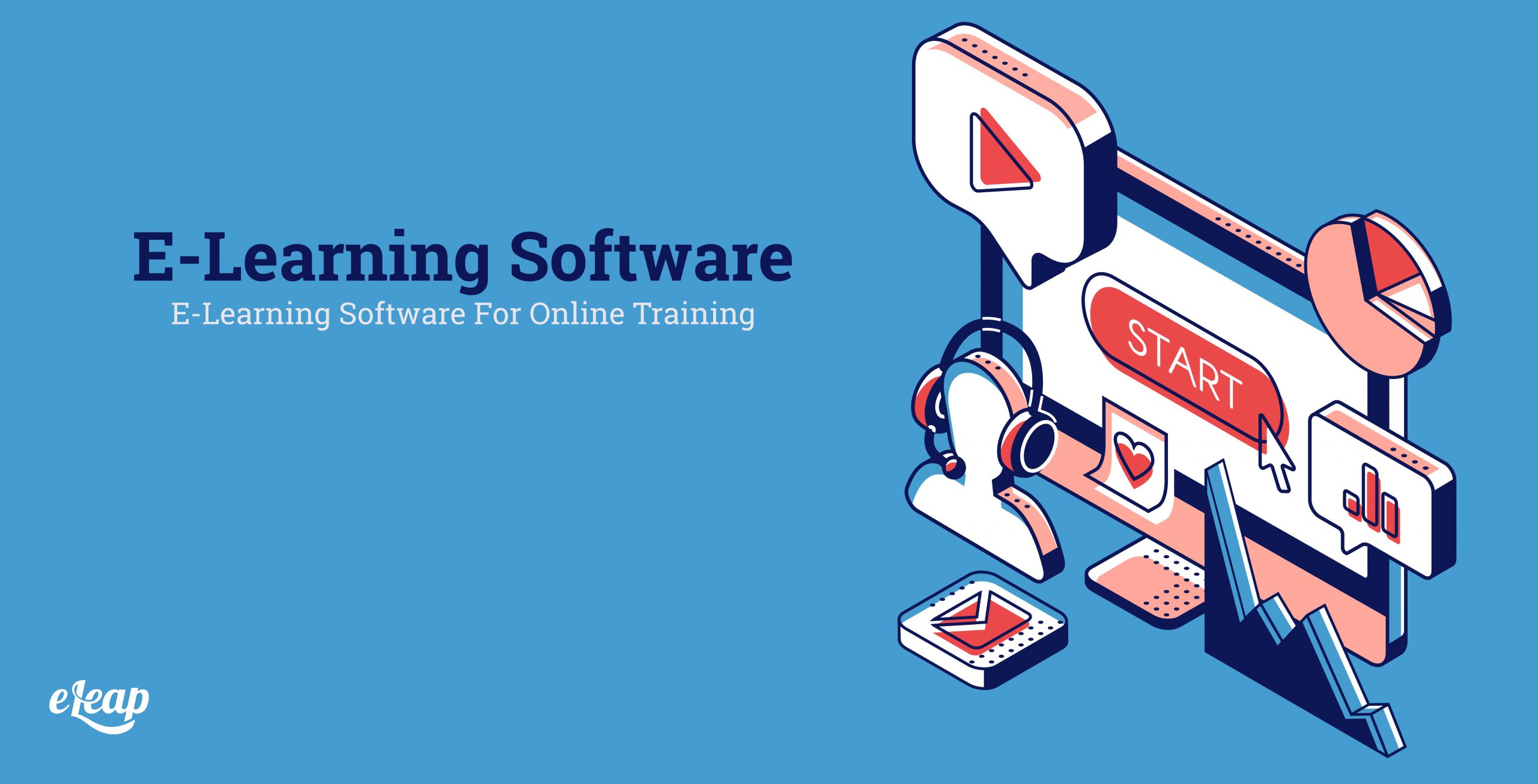 The Internet and computers, tablets and mobile phones are now staples commonplace in business and daily life. Since employees, supervisors and managers are already using these technology tools, it makes sense to adopt e-Learning software for training and development purposes. Providing training and development to employees through eLearning can bring several benefits to your business – benefits that everyone involved in the business and the training can enjoy. Here are 3 reasons to adopt an eLearning software in your business or organization.
The eLeaP e-learning software system is powerful and flexible, yet simple to use and cost effective. eLeaP is designed to deliver the training you need in precisely the form you require. eLeaP's e-learning software allows you to create your own course content by incorporating the likes of PDF, Microsoft Office, photos, video, audio files or SCORM. Or if you're schedule doesn't allow you to do this, send us the files and we'll create a course for you from scratch!
ELEAP SIMPLE TO USE E-LEARNING SOFTWARE
eLeaP has been designed with the most basic user in mind. There is definitely no IT expertise required to operate eLeaP. We pledge that if you can use a mouse and a keyboard that you can get started with eLeaP immediately. And because eLeaP is online e-learning software, there are no upfront IT requirements either. eLeaP negates the need for expensive new equipment, complex installations, or even downloads. You won't need any expensive IT consultants or support staff with eLeaP. Everything is done online, and we're available round the clock to offer support.
ELEAP – 24/7 ACCESS TO E-LEARNING
With eLeaP, the emphasis is on accessibility, intuitiveness and simplicity. The web-based nature of eLeaP's e-learning software means that it can be accessed 24/7, 365 days a year. And what's more, eLeaP can be used on the go, with eLeaP's e-learning software fully compatible with mobile devices.
ELEAP – COST EFFECTIVE & FLEXIBLE PAYMENT
We don't tie you down to long-term, restrictive contracts, and we create a budget and training courses to suit your specific needs. If that's not enough to please you, then you can also try eLeaP for 30 days absolutely free of charge.
Do any of these negative training experiences ring a bell?
"I am sick and tired of expensive and complicated learning and training management systems"
"Why can't they just build a simple system that anyone can use without having to go for a degree in computer science"
"The last company handed us a contract so complex and long we hired a law firm just to decipher what exactly they were offering us."
"I don't want to deal with another maintenance contract or long term commitment I can't get out of"
"ooh don't get me started. They did not offer any free trial. Yet they wanted me to drop several thousand dollars without test driving the system… do I look crazy to you"
"Well the truth is my training budget is shrinking, the boss wants me to do more with less. We can not afford an expensive system … but we need a system that works. You know .. easy to use and works, just works"
"IT says we should not install anything on the network. Oh yea and none of those complicated software programs either.. what am I supposed to do?"
"Look I want a learning and training management system that does the job well. I don't want a system that tries to do everything and ends up not doing anything well. Know what I mean?"
"Our company has a high threshold when it comes to security of our information. We don't want anything ending on the wrong places. Security is paramount. We can't afford any breaches or down time"
"I need to train folks in Japan, Germany and US. Please tell me there is a way to do that .. without having to fly to all these places…Is your learning management solution affordable?"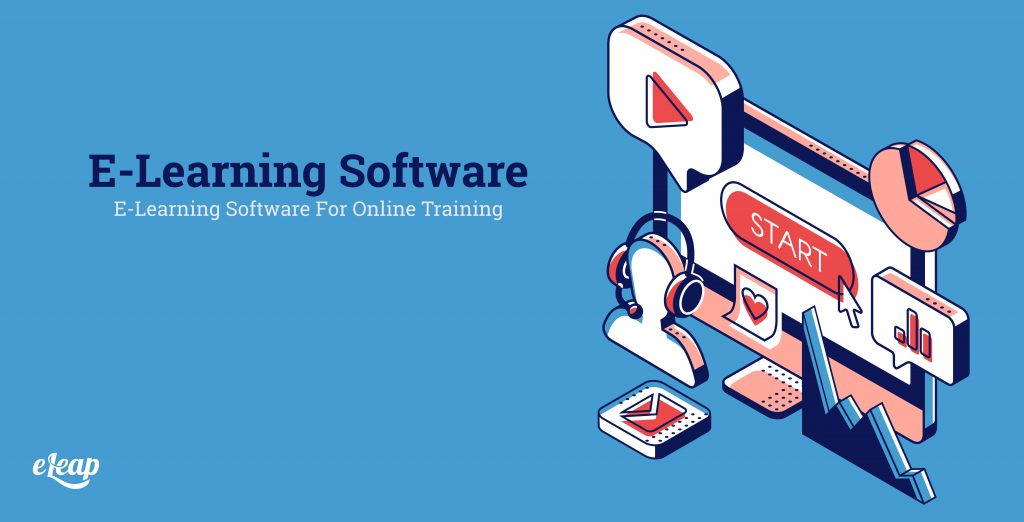 By contrast, check out some of the feedback our satisfied customers have given us:
"I found the eLeaP Training/Learning System very easy to use, from entering and formatting the information, setting up users and entering the test questions. I am very pleased with the company itself – The staff walked me through it, responded quickly to any questions I had, was very professional – made it a very pleasant experience. I would recommend eLeaP to anyone looking for this type of software."
Toni Garrard, Training Consultant, Listrom & Associates, LLC.
"Thanks so much for your help. I appreciate all the assistance you and eLeap have given to KPS. It has been great working with eLeap to set up our on-line training program. We have company associates and contractors all over the US who will be able to take advantage of our new training capabilities. Prior to this we had to bring trainees into our head office disrupting their work schedules and incurring significant costs. Now we can deliver important course material to them 24/7 without paying a cent for travel costs. They can take our courses at their home offices or while working on the road. With this new found capability, we can expand our coursework because it is so simple to set up and administer. We look forward to greater company performance because of the eLeaP training platform."
James Costanza, Manager, Construction Services Kysor Panel Systems
If you're still not ready to commit to eLeaP, why not try our 30 day free trial today? This will allow you to sample the sophistication, yet simplicity, of the eLeaP system, and then you can agree a personalized payment package once the thirty days is up. Check out the 2-minute Quick Overview of eLeaP, and sign up today.
Use eLeaP Free for 30 Days!
Nothing to Install
No Cost. Absolutely No Cost
No Commitment
No Upgrade fees
No Licensing fees
After 30 days, simply pay monthly subscription based on your needs (or walk away)
eLeaP™ LMS Quick Tour
This Quick Overview of the eLeaP™ Platform enables you to see some of the compelling and easy to use features available. The Overview Tour enables you to quickly decide if eLeaP™ warrants further evaluation using our free trial or live demonstration options.