What You Need to Know about Conducting a Coaching Skills Workshop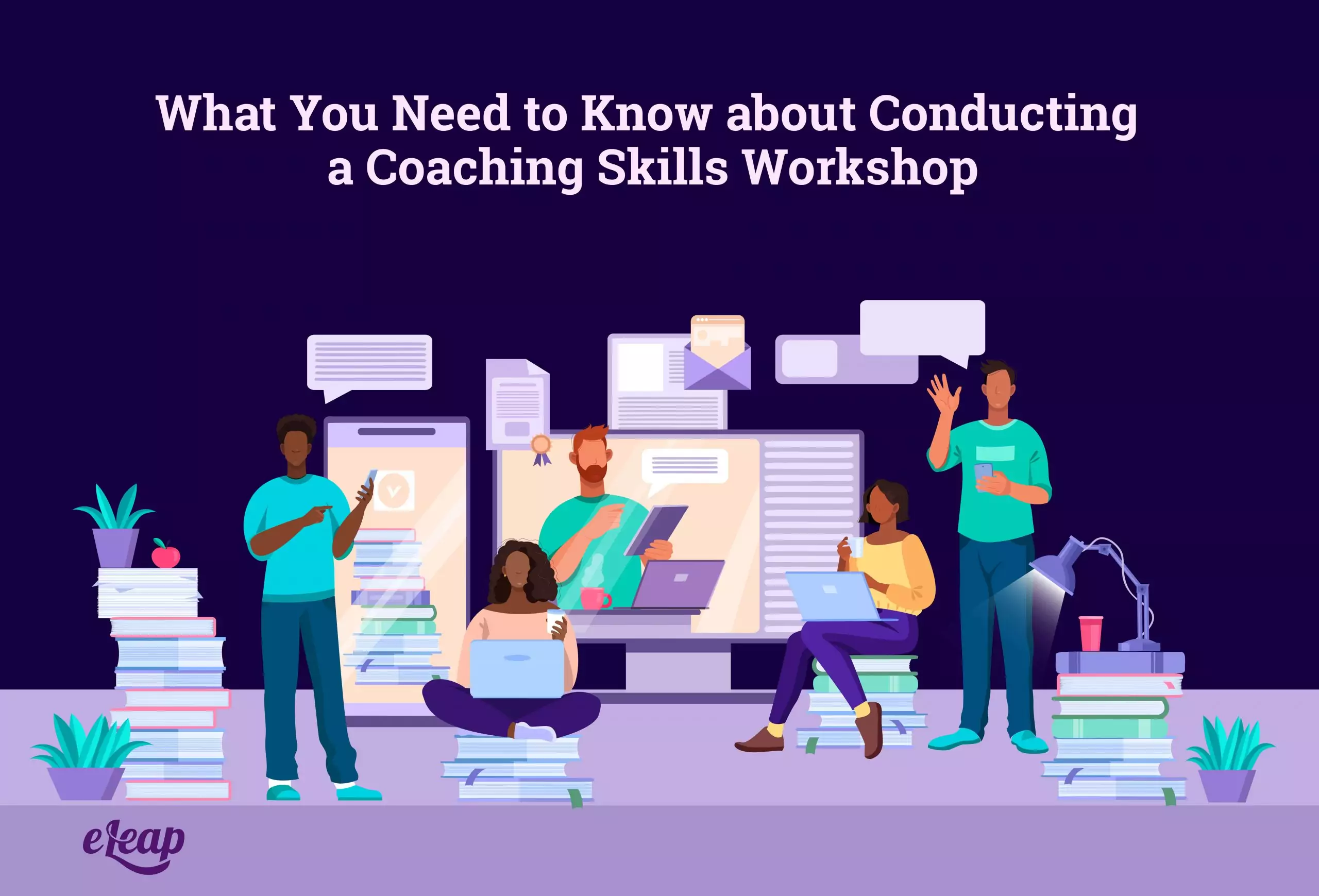 Creating a successful on-the-job training program requires the right components. One of the most critical is having skilled coaches in place to handle training. In fact, without the right coaches, your program is likely to fail. The question then is how do you ensure you have skilled coaches in place? Answering that question requires several separate steps, including conducting a coaching skills workshop to imbue your coaches with the ability to train others. This post will explore multiple topics that help ensure that your workshop delivers the expected results and you can ensure the right coaching talent is in place.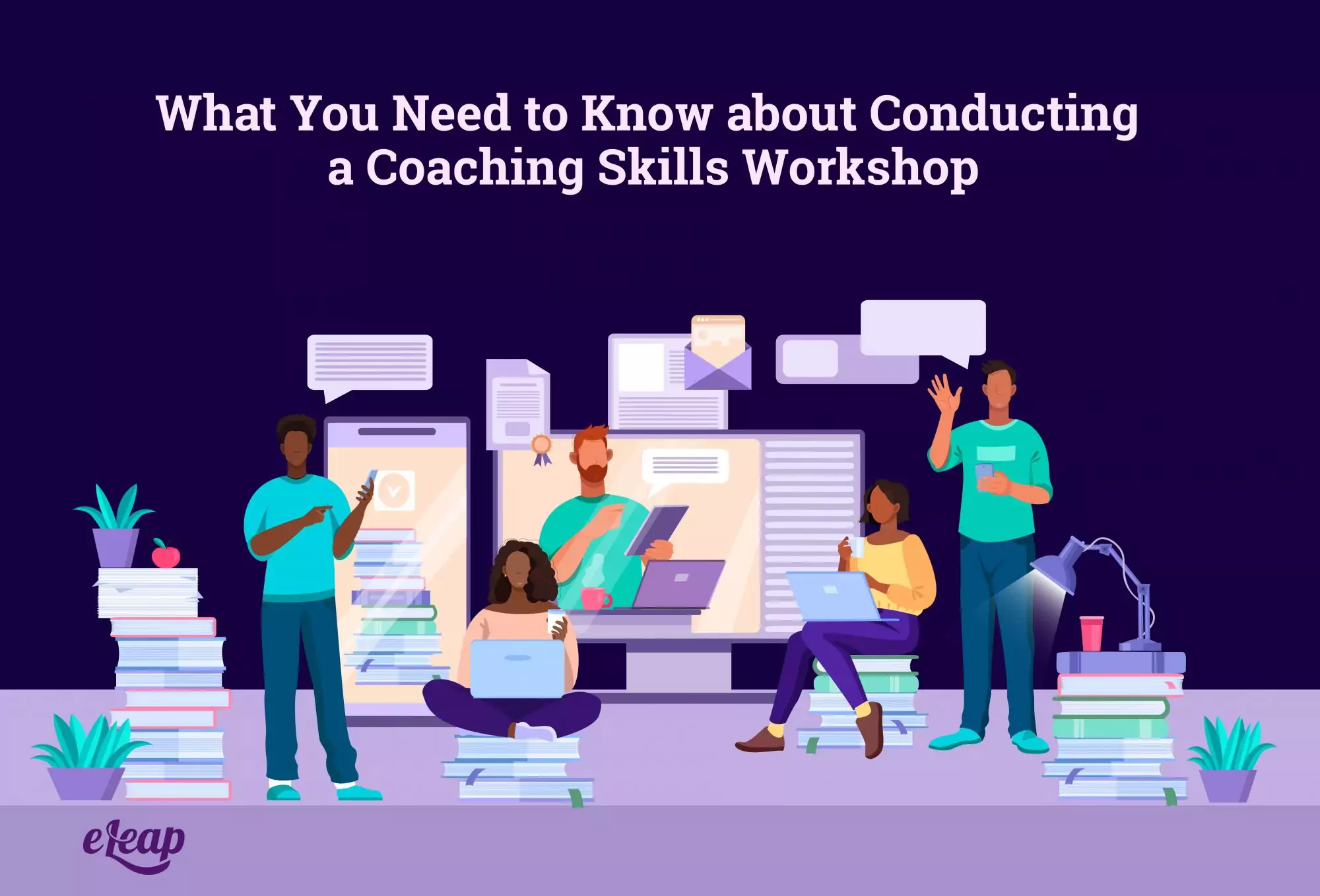 Pay Attention to Coach Selection
Choosing the right coaches is of paramount importance. It can be tempting to assume that any more experienced employee can provide the training needed. In a perfect world, that would be the case, but we do not live in such a world. When selecting your coaches, consider the following points:
Do they have the knowledge required? Make sure that anyone you're considering as a coach knows necessary. This will require working with supervisors and delving into learning and development records, as well as performance-related assessments.
Do they have the time? Some employees may have the experience, knowledge, and innate talent necessary to be trainers, but lack the time to do so. Their supervisors may not be able to spare them from their regular duties for long enough to handle training. The workaround here is to cross-train others in those employees' responsibilities so that their absence does not put undue strain on the department.
Do they have the capabilities? Training someone requires more than just preexisting knowledge. It requires having good communication skills, empathy, and the ability to transfer knowledge to others. If your coaches lack these abilities, then a train the trainer program or coaching skills workshop is worth considering.
What Goes into a Coaching Skills Workshop?
A coaching skills workshop is geared to provide a single deliverable: coaches able to train others. That's a very wide blanket statement, but it highlights the simple point of these programs – to prepare your coaches for their role and improve their ability to impart knowledge to their trainees. To do that, your workshop should include several key components, including those below.
Objective
Lead off your workshop with an introduction to the program's objective. This should be a one or two-sentence summation of the goal, similar to, "The workshop participant will be able to coach an employee during training. Management acceptance is required for success."
Here, the goal is clearly communicated. The rule for successful completion (management acceptance) is also spelled out. Based on this, would-be coaches should be prepared to move forward.
The Role of the Coach
Your workshop should include a module that defines what a coach is and what they do. This should include examples of successful and unsuccessful coaching, a self-assessment that helps coaches determine their readiness, and a list of characteristics found with good coaches.
Coach/Training Relationship
New coaches can sometimes be unsure exactly what relationship they should form with their trainees. Should it be casual or formal? And should it be short or long-term? Create a module/unit that explains how coaches should approach forming a relationship with trainees. This should also include specifics about how to communicate effectively and responsibilities within the coach-trainee relationship.
How to Coach Adults
Adults have different learning needs than children or adolescents, and training adults will require that your coaches master specific skills and capabilities. This module/unit should provide your trainers with the foundation necessary for effective coaching and assessment of information retention. That should include a list of adult learner characteristics, common needs, communication preferences, and more. It may be helpful to provide a coaching checklist and to create a list of the steps required to achieve success in transferring knowledge to a trainee.
Creating a Training Plan
While informal OJT programs may require nothing more than having trainees shadow their trainers through a "regular" day, a formal OJT program will require more. Your coaches should be able to create training plans for each of their trainees that spell out what will be covered, when, and how the trainer will assess success. This outline acts as a guide for both the trainer and the trainee, and can also be used to help track OJT success through your learning management system when entered into the system.
Practical Application
It is not enough to provide coaches with theoretical training. They need hands-on, practical learning. This module should be one of the longest in your workshop and must provide adequate time for coaches to practice their skills with at least one partner. Note that both partners should have time to train as well as assess their performance.
Make sure that you build in an opportunity for coaches to train to different skill levels. For instance, a coach would take different steps training someone with no knowledge of the processes and procedures involved than they would someone who had worked a similar position with another employer. Practicing coaching to different skill levels helps ensure that coaches are prepared to help all trainees grow and develop, regardless of their previous experience or knowledge.
Evaluate Success
The final step of the workshop should be an evaluation of the program's success. Do your coaches feel confident in their ability to train others? Do managers see the expertise necessary?
Again, tracking training is important. In this instance, tracking coaching workshop success helps ensure that you can monitor your coaches and their development over time. It can also help save time in the future by ensuring that you know who has existing coaching skills, rather than training new coaches.
Has your organization completed any coaching skills workshops? What unexpected challenges did you face and how did you overcome them? What sort of value did the program offer when it was completed? Share your experiences with us in the comments below.