What is LMS? What exactly is LMS?
Exactly What is LMS and Does my Company Need It?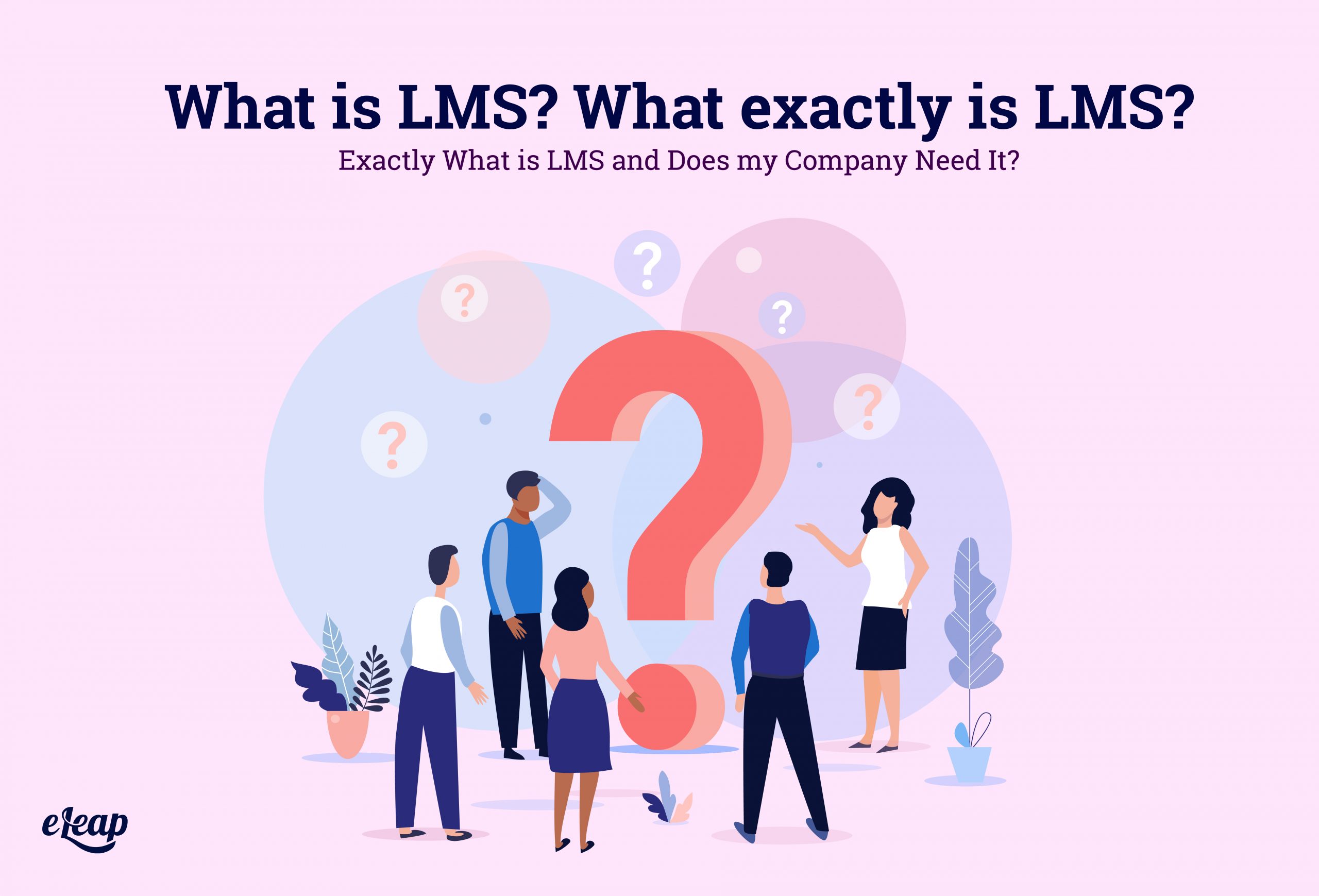 If you find yourself scratching your head and wondering exactly what is LMS and how it applies to you, then it's time to find out before you're left far behind your competitors. LMS stands for learning management system. Think of it as software that helps you manage the learning and training programs your company needs to keep improving. Get started with eLeaP LMS in minutes.
What is LMS? It might just be the critical component you're missing in moving your company to the next level of productivity and success. Stepping back and looking at the big picture of your company, you have established business goals for the organization. In order to reach those goals, you need all your employees to perform at peak levels. Some may be lacking the knowledge and skills they need to truly excel in their positions, while other times you have to get new employees up to speed. In both cases, you develop and deliver various trainings and courses to equip your employees with what they need to succeed. A learning management system makes all of that much easier and more effective.
The LMS is used to facilitate all your company's learning and training online by providing the necessary framework and infrastructure. The LMS manages the entire process of training from instruction to learning assessment to application and follow-up learning. It can aid in developing, delivering, tracking and reporting on training and learning. The actual content delivered, however, is up to you.
Developing your learning and training content is a key aspect of the overall process. If your content is lackluster, you might overhear your employees saying how they hate the company LMS, when in reality what they hate is the terrible content it delivers! If you're going to adopt a top-notch LMS for managing your learning and training programs, make sure your content is also top-notch.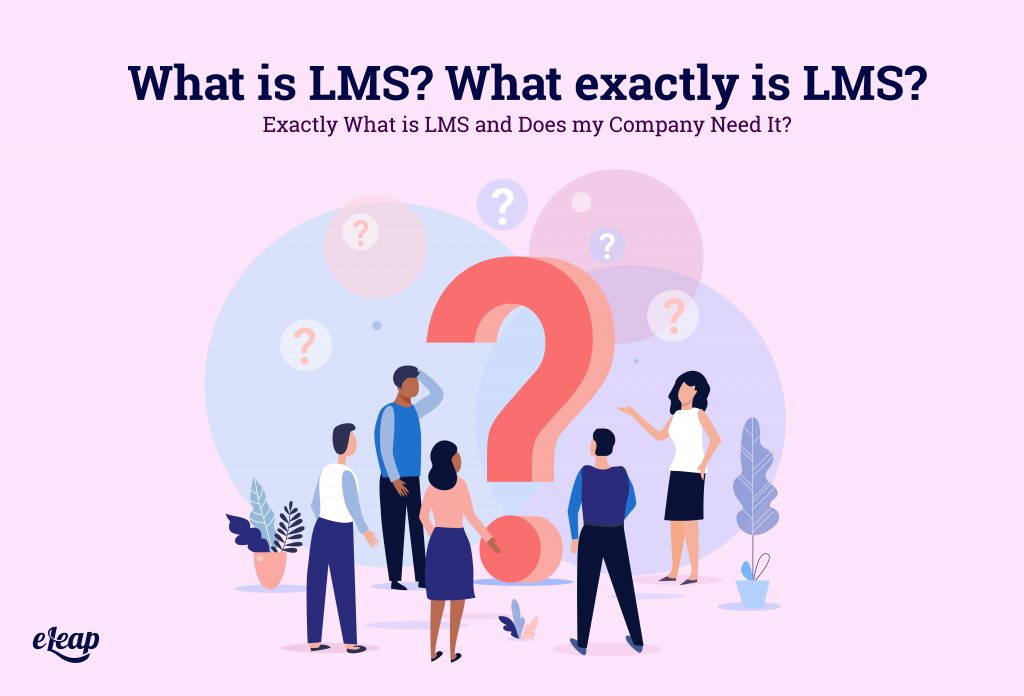 Any LMS, however, is only as good as the features it offers, and there are definitely some "must-haves" when it comes to an LMS, including the following:
Those are just starting points, however. If you'd like to learn more about what is LMS and how to go about choosing the right one for your company, be sure to read our 7-part series How to Implement an LMS:
eLeaP is an LMS that combines a reliable and effective service with devoted and trustworthy support to bring you the highest-quality LMS possible. You needn't take our word for it, though. Try it out now for free and let us know what you think. Contact eLeaP to find out more about how it can meet your company's learning and training management needs. We try to be as flexible as possible. Call us 1-877-624-7226 or email help@eleapsoftware.com.
Free Resources – Additional information?