Virtual Team Building
Team building when in person is not possible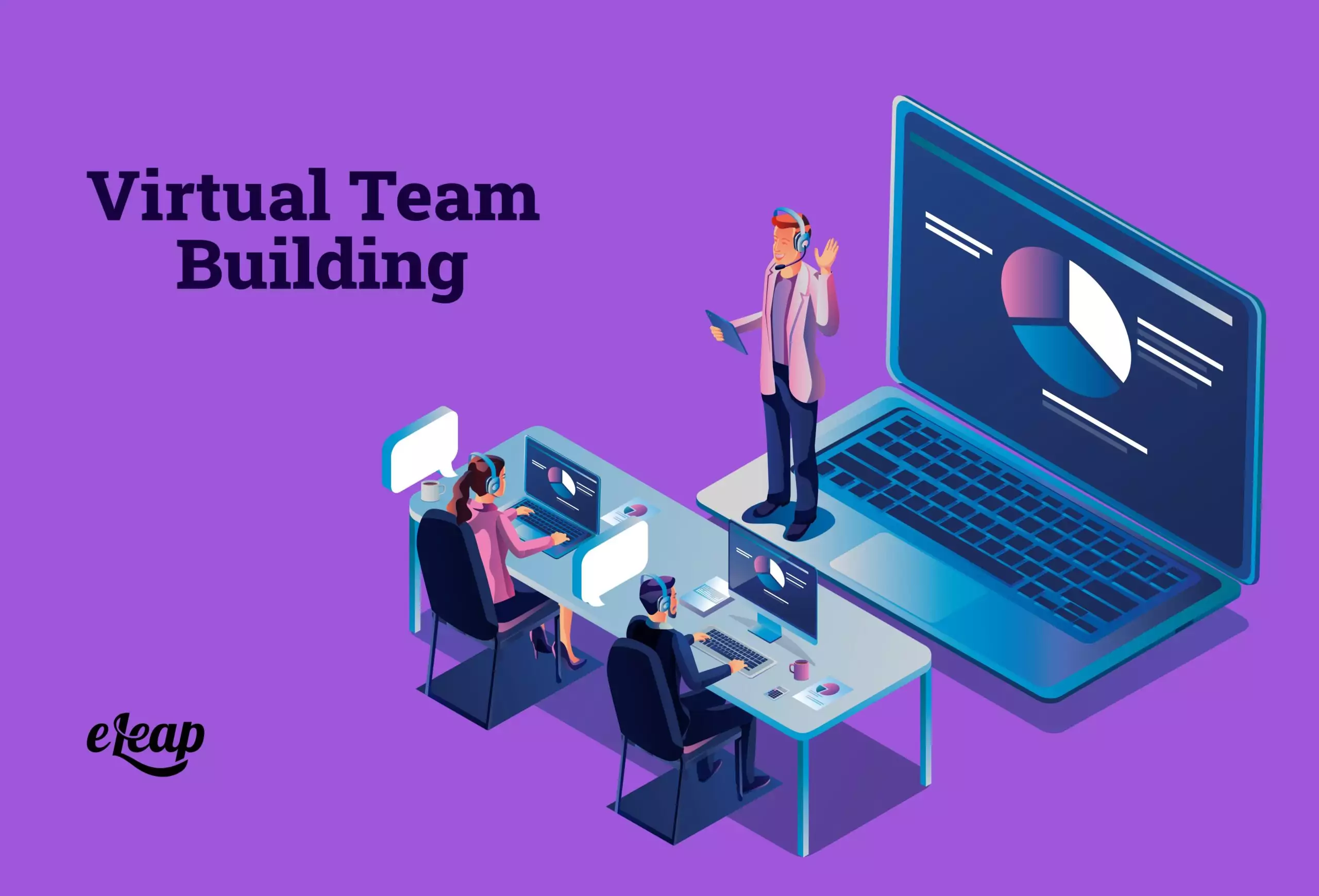 In today's climate, virtual connections have become more necessary than ever. Even though people are not able to congregate in offices as much as they used to be able to, creating relationships and building morale ensures that employees are desiring success of the company as a whole and are also on the same page regarding where a company or team needs to go.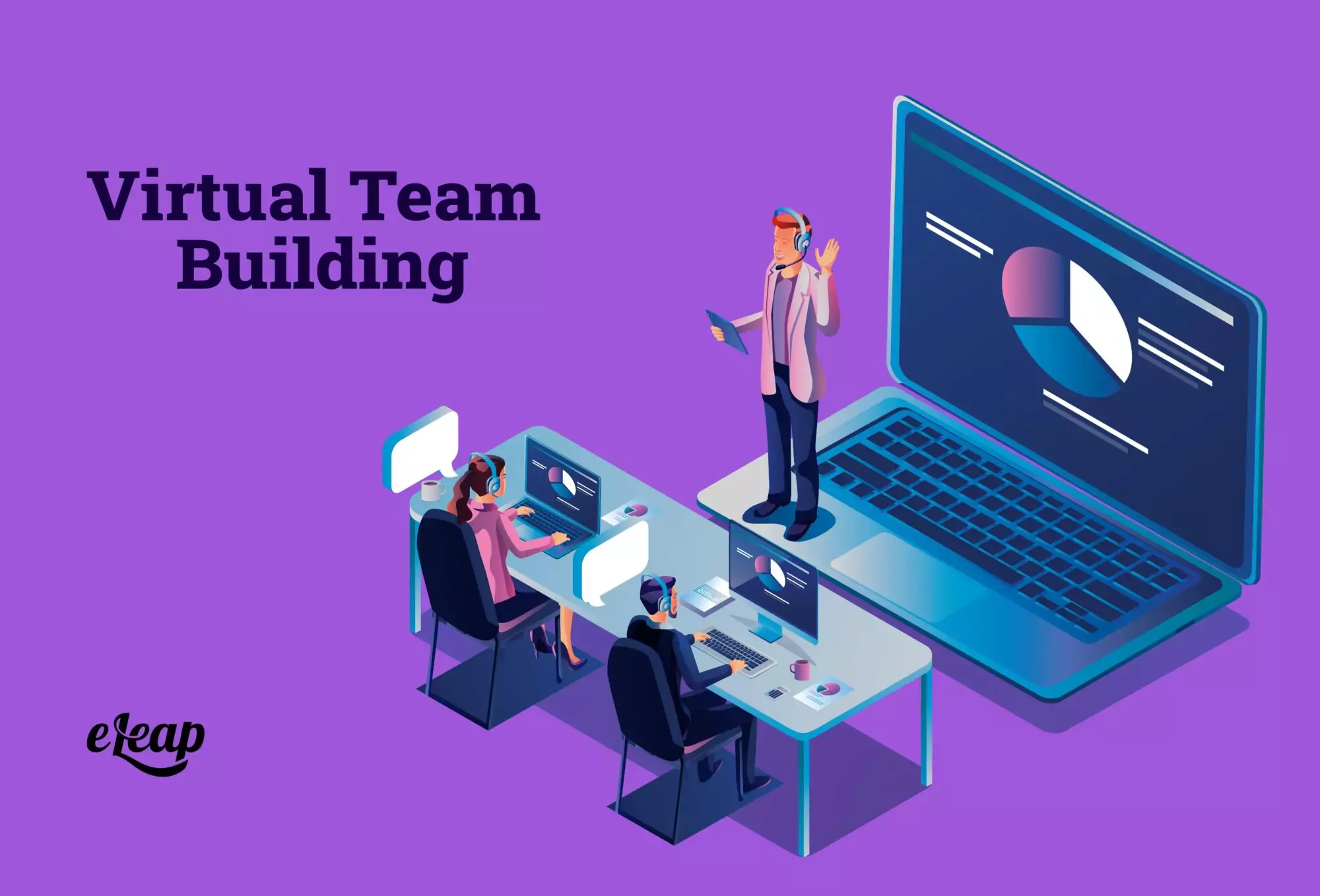 Even before the COVID-19 pandemic forced many businesses into the virtual sphere and forced employees to start working from home, the technological revolution was leaning toward many employees working remotely, and these past years will only have served to continue that trend.
Thus, it is essential that managers learn to create solid, secure relationships over the computer screen.
The Importance of Virtual Team Building
There are myriad reasons why virtual team building is a cornerstone of creating a positive workplace. Helping to effect genuine connections among employees ensures that the team has a desire to work together, has a connected goal to achieve the missions of the workplace, and that they will look out for each other and for the organization.
However, many leaders and managers overlook this critical process and then struggle to get their employees on board and working together.
When people see each other as individuals and find that they have things in common, they will be more likely to work toward a goal together. Face-to-face interactions build trust and reduce the likelihood of conflict between employees. These connections also increase motivation for the workplace as a whole.
Humans are social creatures, and when they are deprived of social interaction, it increases loneliness, depression, and creates a lack of motivation and drive that is essential to workplace success.
Virtual team building can combat these negative side effects of the COVID-19 pandemic, which has resulted in so many working strictly from home without in-person interaction.
Workplace Benefits
Both employees and managers/leaders benefit from the relationships created by virtual team building activities. The bonding between team members creates motivation and drive which benefits the company.
For managers, the ability to get to know their workers on a more intimate level can help them understand where the team is coming from, how best they work and respond to direction and critiques, and employees' strengths and weaknesses.
Employees who engage in socialization have also been shown to have an increase in improved communication, with each other and the organization as a whole. Employees who are strong communicators will have a strong productivity rate, benefiting everyone in the workplace.
Hurdles of Virtual Team Building
People are used to interacting face-to-face with a physical closeness. Putting a screen in between people can feel awkward and insincere. Once you push through this, however, it can begin to feel normal. Smaller sessions, such as breakout rooms, can be helpful in getting people to not feel 'lost in the crowd' and give ownership over the conversation or activity.
Below are some specific struggles for virtual team building and how they can be overcome.
No Chats at the Water Cooler
When employees get to take short breaks getting water, coffee, or a snack, they have the opportunity to humanize each other and chat for a couple minutes at a time. This can be replaced with opening conversation as people are gathering over the virtual meeting space.
Fewer Opportunities for Communication
Virtual employees do not get to see each other entering and exiting a building, passing each other in the hallway, or delivering messages throughout the day. Having an internal communication system such as instant messaging can give a bit of this feel.
Alternative Schedules and Hours
When a team is remote, it becomes easy for people to work during days and times that are convenient for them. When everyone is not present at the same time, then it is difficult to congregate for virtual team building. Once or twice a week, it could be scheduled in to have everyone gather for community events.
Distractions at Home
Although there are many benefits to working at home, the process comes with plenty of distractions. Chores, pets, children, and being in a space that is not usually dedicated to work can mean that people's minds are not zoned for work or engagement. Encourage your employees to dedicate at least a small space to just "work," and have them schedule breaks so they know there will be time for them.
How to Encourage Participation and Commitment
There are plenty of ways to encourage team members to participate openly in virtual team building. When people feel that there is a benefit to them to give of their energy, they will get a great deal more out of the time they are required to put in.
Rewards are an easy and effectual way to encourage participation. These can range from gift cards and raffle prizes to extended break times or personal days, as well as team or personal recognition. People enjoy being recognized and rewarded for their efforts.
Working from home, or, truly, in any office setting, can mean a sedentary work life. Being seated at your desk most of the day and not having the opportunity to move around and get physical activity can make an employee feel lethargic and unmotivated. Group exercise sessions and fitness classes are a fun and healthy way to encourage movement and get those endorphins flowing.
Eating together is also an instinctual way of bonding. Humans have always eaten together as a way to encourage conversation and relationship. Although people are not working together in-office anymore as much as in the past, restaurants are open and available. A manager could encourage weekly lunch dates to get a bit of face-to-face interaction that then would carry over to the virtual relationships.
A team also benefits from working with different groups of people. Everyone brings different skills to the table, so switching up teams allows employees to think creatively and use parts of their skill set that they may not be used to implementing. This versatility benefits the office productivity as well as the virtual team building.
Types of Activities
Virtual team building activities can range from icebreakers, get-to-know-you sessions, or and games, to group collaboration for problem solving that is not directly related to a company goal.
It is important to start a new group off with team building so they can develop relationships from the get-go, and it is also effectual to continue this process regularly so that relationships can deepen.
Activities could range from virtual coffee breaks or happy hours (with alcohol or not), virtual field trips, museum tours, birthday or retirement parties, and game or movie nights. You could also host a virtual fundraiser (bingo or auction night!) which would double the benefit of engagement/community and resources for the office or a good cause.
What You Need for Virtual Team Building
Every employee will obviously need a monitor of some sort (computer, laptop, etc.), but they should already have this if they are working remotely from home.
Virtual team building also works best if there is a specific leader who is an expert on the activity and who can guide and direct it so that everyone stays on track.
There should also be a specific time limit set so that the community knows what to expect and feels comfortable participating amidst the rest of their required activities that day.
Types of Platforms
Virtual activities are any of the above-mentioned activities that take place over a video platform, such as Zoom, Google Meet, or Skype, among others. Below are some that you might be familiar with and some that could be new to your workplace.
Zoom
Zoom is probably the easiest and most well-known meeting platform. It is user-friendly and dependable and can accommodate up to 100 people for free. People can use this on a computer, tablet, or phone.
Skype Meet Now
This is a Microsoft program that has screen sharing, recording, and background blurring options. If you have recorded a meeting, you can also add subtitles to it later.
Google Hangouts or Meet
Google Hangouts is best for a small group of people: up to 10. It connects seamlessly with all other Google programs. Meet is for larger groups, up to 100, and has some of the more advanced features, such as screen recording and HD streaming.
GoToMeeting
GoToMeeting is a platform for serious office work, while the others are often used just for socializing. This requires a paid subscription but can have up to 3,000 attendees. This program also features whiteboard and note-taking capabilities.
Measuring Success and Effectiveness
It is important to set goals for each activity so that the manager or office head can assess whether it has been successful and if the activity should be used gain. Virtual team building is something that should be engaged in often and become part of the office culture.
If, after implementing some of the activities, you see an increase in motivation, productivity, or morale, then you will have a good sense of whether the virtual team building is being well received.