Understanding and Improving Employee HIPAA Training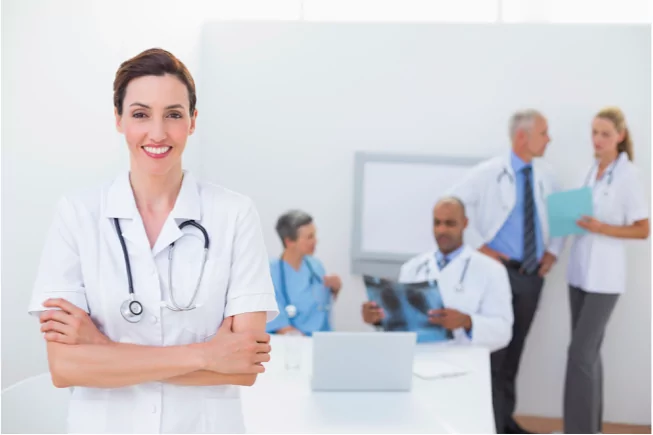 Exploring the Basics of HIPAA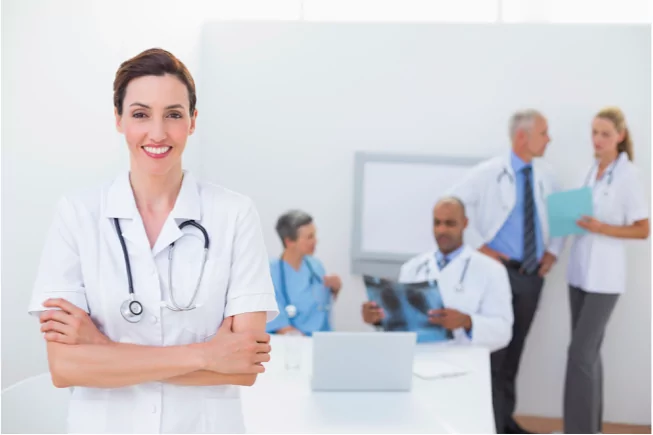 The Health Insurance Portability and Accountability Act was passed in 1996 and is often abbreviated to HIPAA. The law broadly does the following:
Allows American employees to transfer and continue health insurance coverage when they're fired or leave their jobs.

Reduces the amount of health care fraud and various abuses that may occur.

Outlines industry-wide standards pertaining to electronic billing and other processes related to healthcare communication.

Requires healthcare organizations to maintain the confidentiality of patient information.
The last part is one of the most important areas when it comes to training employees in the medical industry. HIPAA privacy regulations require that providers and organizations, as well as people associated with them in a business sense, responsibly ensure the privacy and security of any health-related information. This can include electronic, written or oral information. Here's a HIPAA course designed to get your employees trained up on HIPAA.
In 2013, updates were also made to the law, entitled the final HIPAA Omnibus Rule. These rules originated in changes made under the Health Information Technology for Economical and Clinical Health Act, which is part of the law that created the Electronic Health Records incentive program for Medicaid and Medicare. Under this update, all physician practices were required to update their HIPAA policies, and they had to implement those changes no later than September 2013. Changes required that they update their Business Associate Agreements and their Notices of Privacy Practices. These updates also required physician practices to learn about encrypting electronic protected health information.
Despite this law and the requirement that anyone handling medical information undergoes HIPAA training, there isn't one set compliance course created by the U.S. government. The curriculum may vary across states and organizations, and it's up to the organization in most instances to develop and disseminate said HIPAA training.
Types of HIPAA Training
There are several different methods of delivering HIPAA training. The most common is compliance certification, and this is something all people who work with medical records in any capacity undergo.
It extends broadly and can even include outside organizations and employees, such as people who work at software companies that create products aimed at healthcare providers to help them maintain their data.
The level of compliance training varies quite a bit based on how much interaction an employee may have with patient data and information and typically this certification is completed online or using e-Learning.
HIPAA security training represents a more advanced coursework, and it usually comes after an employee has undergone basic compliance training.
Security training not only covers how to properly maintain patient information and keep it protected but also what to do in the event of a breach.
Other realms of training include certification as a HIPAA Compliance Specialist and a HIPAA Administrator.
What If You're Not HIPAA Compliant?
It's a medical professional's responsibility to not only be HIPAA compliant in general but also ensure all employees are as well.
Potential penalties range from civil penalties, where you may have to pay up to $50,000 per violation, with a maximum annual amount of $1.5 million, or criminal penalties.
According to the Department of Justice, those who may be held criminally liable under HIPAA include:
Covered entities and specified individuals who knowingly obtain or disclose individually identifiable health information in violation of the Administration Simplification Regulations. They can face a fine of up to $50,000 as well as imprisonment up to one year.
Even if you don't knowingly violate HIPAA, there can be some pretty extreme consequences, so rather than face these, many businesses and care providers find it's much better to simply invest in the necessary training to avoid these issues.
e-Learning and HIPAA Training
e-Learning is rapidly becoming the go-to choice for HIPAA training across a wide variety of organizations because it can cut costs by as much as 70% when compared to traditional in-person training.
Medical professionals already face a lot of headaches because of administrative requirements and constantly changing rules and regulations, but compliance training doesn't have to be added to that list. It's possible to deliver concise, effective and efficient training with the use of a learning management system, and you can also automate assessments and tracking of employee training, which is necessary for compliance and reporting to governmental agencies.
The training administrator will have easy access to all completed training and certifications and discover where gaps in training may exist while also having streamlined proof of training in one location in the event there is a problem or reporting is required.
Another reason e-Learning is the best way to deliver HIPAA training? You can easily update it.
Medical and insurance regulations are always changing – they're rarely ever stagnant, so you need training that can keep up with this continual evolution.
With face-to-face or traditional training methods, you would be required to overhaul all materials and coursework every time a small change was made, which would be time-consuming and costly. With an LMS you can go into courses, carry out the necessary changes and update them in a matter of minutes.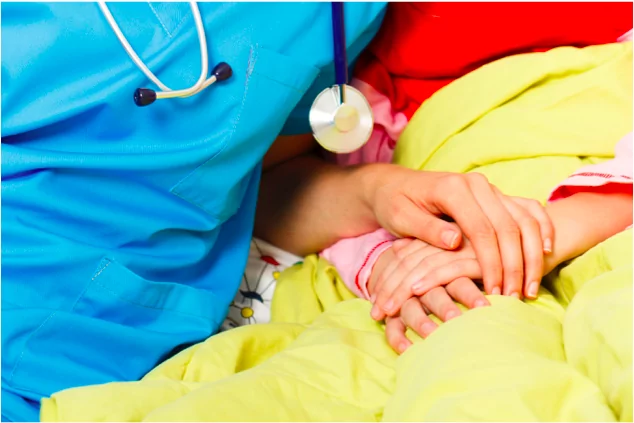 Other HIPAA Training Tips
As well as turning to e-Learning for this essential training, including responsive design can also be valuable. With responsive design, employees can quickly access pertinent information on-the-go from their mobile device, which can substantially cut down on the potential for mistakes to be made.
Also, when delivering training, do so after systematic gap analysis. Don't just offer broad, general training. Instead, offer refresher courses based on your own research and analysis of where an employee or organizational gaps exist.
Finally, don't just provide training on compliance. You should also deliver employee training that focuses on what to do if there is an incident or breach. Even the most compliant organizations can experience a breach, and it's important to document it, enforce transparency and work toward avoiding a similar situation in the future.
All of this can be expediently handled if there's a focus on these situations during training.
Don't Miss These Essential Tools