Tips for Helping Remote Workers Prepare for Learning Success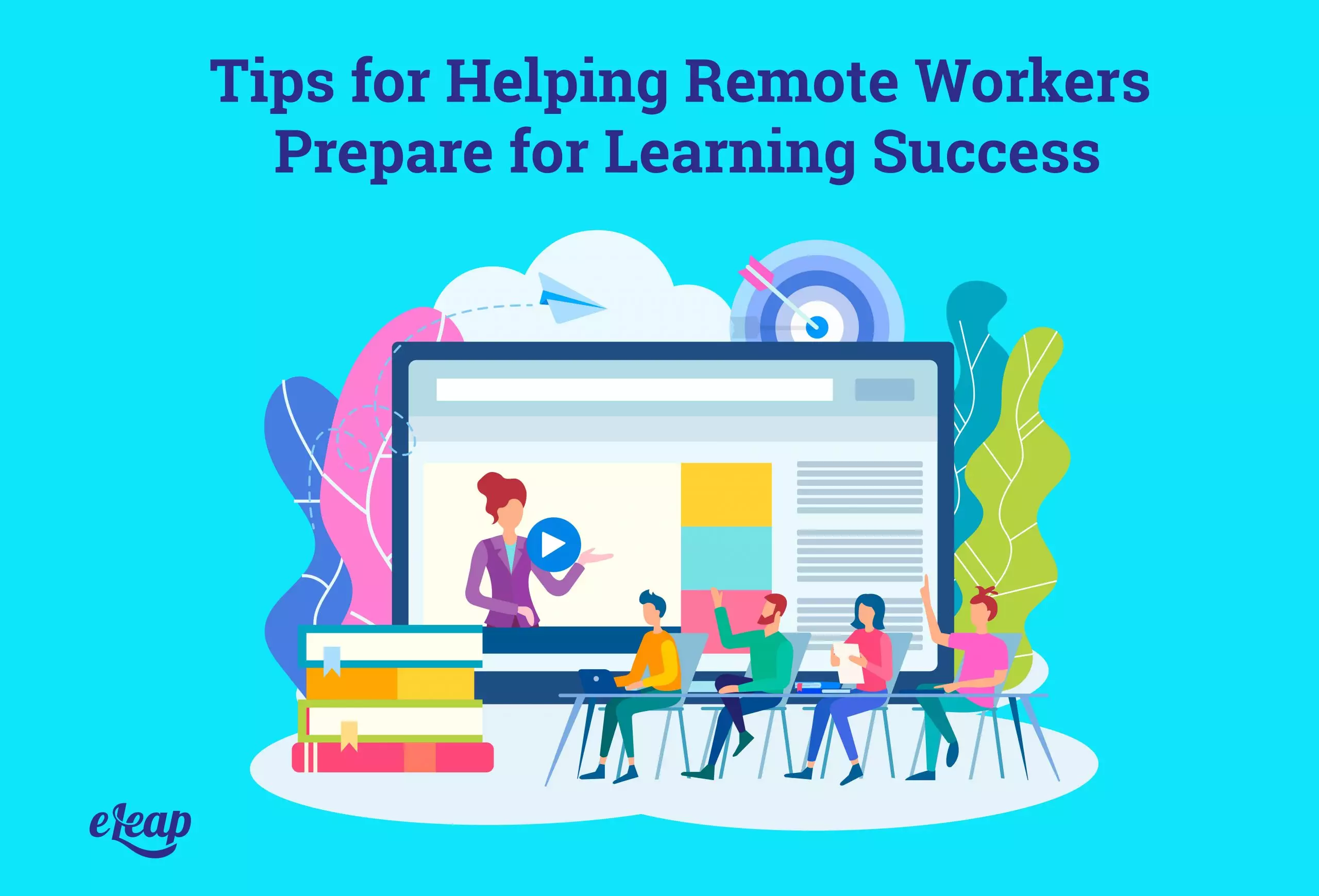 More and more businesses are realizing the need for (and the benefits of) remote work. It's not just about dealing with the ongoing effects of COVID-19, either. Remote workers are more productive, often happier than their in-office counterparts, and businesses find that they're also able to save a considerable amount with a dispersed workforce.
However, along with those benefits comes changes that can be hard to handle for some employees and even entire organizations. One of those is the ongoing need for learning and development. Businesses cannot simply press the pause button on L&D indefinitely.
While many companies halted these initiatives during the early days of the pandemic, they must resume sometime, generally sooner rather than later. It's at that time that organizations find that they face some significant challenges, particularly when it comes to remote workers being prepared for learning and development success. We've compiled some of the most critical tips to help ensure that your teams are ready to learn, grow, and develop even if they're doing it from a home office.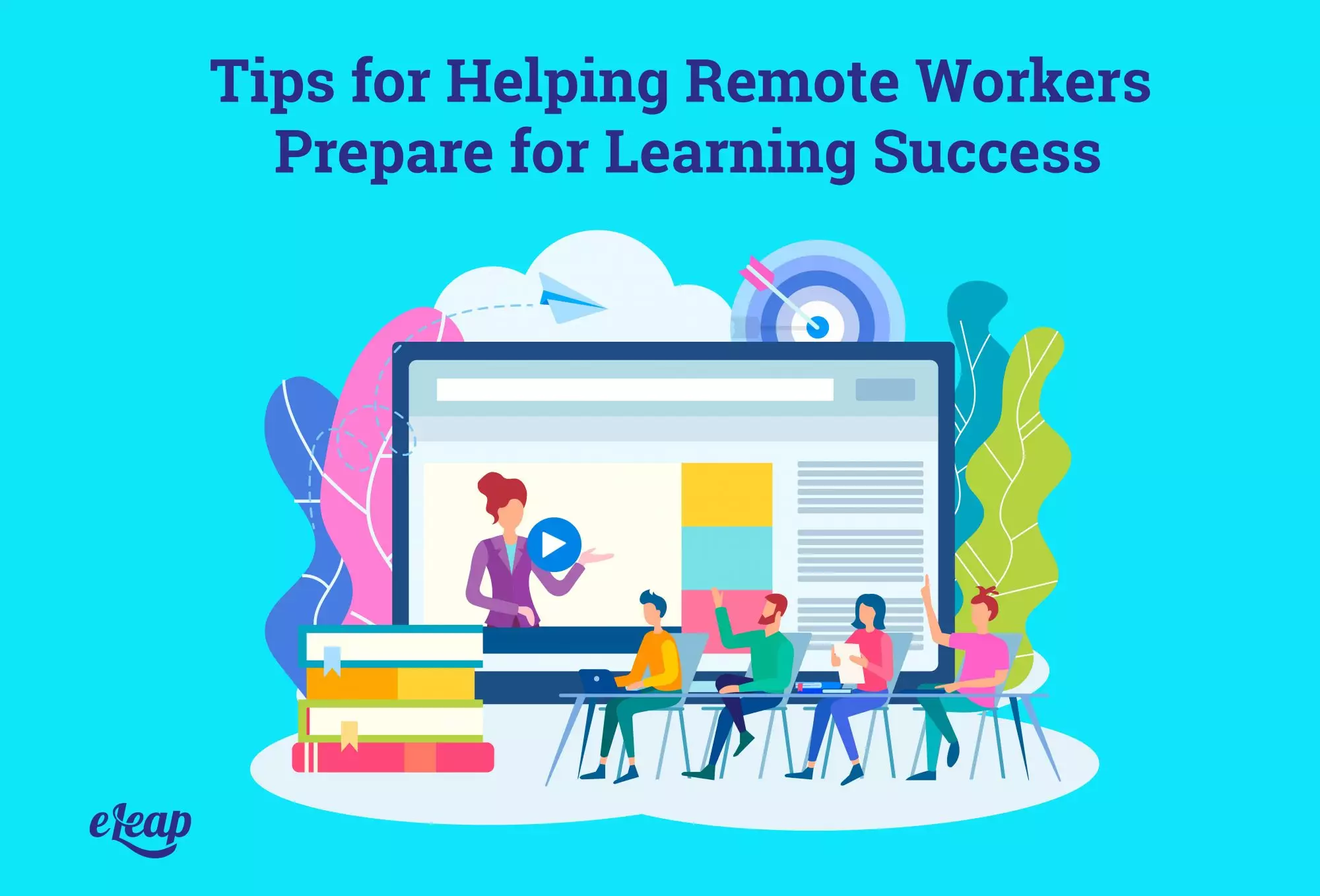 Build the Foundation
First, you'll need to ensure that each employee has the foundation necessary for success. If your company has spent any time working remotely, this should have already been addressed. However, we'll cover the key points just to be on the safe side.
Hardware – Every employee needs modern hardware to do their job, as well as to handle training. They'll need a decent PC and monitor, as well as a mouse and keyboard. Speakers are important, as is a set of headphones. Ideally, they'll also have a tablet and a smartphone, as these will enable them to complete modules when and where it works best for them.
Internet Connectivity – Every employee will need a broadband Internet connection. Of course, "broadband" is a subjective term and actual speeds can vary dramatically from one location to another, even when those locations are only a few miles apart. Make sure that your content can be accessed on even a slower Internet connection.
Software – You'll need to settle on a suite of software for remote work, but you also need to plan for learning and development. A modern LMS should be accessible from remote locations, but you also need to make sure that you have a way for your learners to communicate with HR and with one another – a digital water cooler, so to speak.
Access to All Learning Resources in One Place
We touched on your LMS above, but it bears further scrutiny. You must ensure that your LMS is capable of offering access to all the resources that an employee will need in one place. This includes:
Onboarding materials for new hires
Aptitude tests for charting career paths
Self-assessment modules
Training exercises
Self-study lessons
Webinars and video lectures
Text-based learning content
Gamified learning content
Create a Forum for Connection
One of the things that employees miss most in the transition from working in an office to working in a home office is the connection with others. That applies to learning and development as much as it does for anything else. It's important that you create a digital platform where learners can communicate with one another, ask and answer questions, provide guidance for each other, and more. Usually, it's easiest to do this to your LMS, such as a user forum, but you may find any number of other configurations that work for your organization.
Know the Type of Learning You Need
You'll find there are several different delivery models out there, and they're not all the same. For instance, synchronous learning allows multiple employees to complete training at the same time. It's usually in the form of instructor-led classes, lectures, or webinars. However, synchronous learning isn't usually the right fit for all training needs.
Asynchronous learning allows individual students to learn at their own pace. Self-study lessons, video-based lessons, pre-recorded webinars, and lectures are all examples of content that can work with this type of delivery model. Of course, there are drawbacks to this method, including limited guidance for learners.
Finally, you'll find blended learning options. These combine different delivery models to create a customized option that is tailored to specific needs. Most organizations find that blended learning is the better choice, although, with the ever-expanding range of high-quality self-study content available, asynchronous learning is very popular, as well.
Shoot for Interactivity
Whether you're authoring your own eLearning content or you're curating it from elsewhere, you must look for interactive courses. Interactive content is more engaging and helps ensure that your learners retain more of the material. How do you define "interactive content"? It varies but can include multiple-choice, gamified content, videos, and more.
Create a Schedule
Next, you need to create a schedule for your employees. Ideally, this will vary by department, the employee's role within the department, their individual career path, and other factors. Because there are so many variables, we'll just provide some high-level tips to help make scheduling simpler:
Build in time for employees to complete their learning during work hours unless they specifically say they prefer to complete courses during off-hours.
Consider delegating some of the employee's responsibilities or doubling up on staff during learning sessions so that productivity isn't impacted and the employee can focus on learning.
Keep learning sessions short enough that they do not exhaust your employees, but long enough that they can focus on what they're learning without trying to rush.
Here's to Your Learning Success
Remote learning can be challenging for both employees and employers. However, when approached with a plan and the right technology, as well as an understanding of what's required to support learner success, it doesn't have to be impossible. Follow these tips and you'll give your learners the foundation they need for growth.