Summer Jobs: Training for the Future, Part 2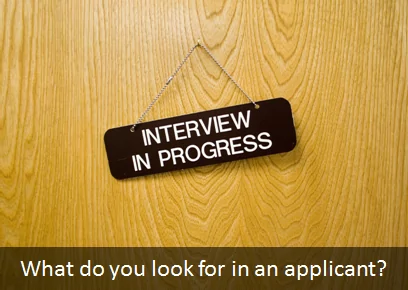 In this post, the second of three posts on the topic of training and summer jobs, we explore why organizations should train summer workers and consider some of the short- and long-term returns on investment.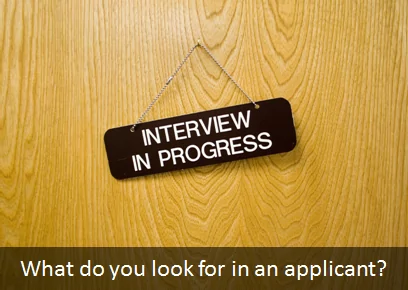 Selecting Summer Employees
Selecting summer employees, especially high school- and early college-age candidates, can be challenging. If someone has no work experience, on what basis does one base his or her selection? Moreover, if someone's only personal reference is their mother and uncle, can you trust their references? While there is no easy way to know for certain if Derek and Sandy will turn out to be the best summer office clerks you ever hired or spend their days skateboarding around the underground parking lot, there are at least few tried and true methods for recruiting summer employees.
While vetting applications consider the following:
• Previous work experience: Yes, cutting lawns, delivering newspapers and babysitting do count in this case.
• Previous volunteer experience: Consider the nature of the work and length of the commitment.
• GPA: Naturally, high GPAs are always a good sign but so too are consistently average to above average GPAs.
• High school and/or college choice: Is the candidate attending a highly competitive high school or college?
• Involvement in extra curricular activities: Again, consider both the nature of the activity and length of commitment.
• Leadership roles: Has the candidate served as president of their student council, been the founding member of an extra-curricular organization or captain of a sports team?
• Resume: Do they have a resume and does it look professional, even if it lacks sufficient content?
• References: Can they provide references from people outside their family members?
During recruitment events and interviews, consider the following:
• Timeliness: Did they show up before or at least on time for the interview?
• Presentation: Did they make an effort to dress professionally for the interview?
• Interpersonal skills: Are they able to talk to adults in an appropriate but relaxed manner? Do they have the interpersonal skills needed to work with other employees and/or clients?
Developing a Summer Employee Training Program
Once you've managed to hire summer staff, it is important to develop a training program. Especially with very young hires, don't assume that you can train them in a day. Since you are dealing with a workforce with little or no work experience, assume that the onboarding process will in fact extend for the entire contract. This is not to say that summer students can't make a tremendous contribution to your organization but only to suggest they generally require additional guidance. Indeed, while other contract workers (temps, consultants and freelancers) are often hired on the assumption that they can hit the ground running, summer students, like interns in general, typically require more training along with more frequent evaluations:
• Don't take anything for granted—you are training summer staff to do a specific job but also helping them understand what it means to be a responsible employee. Start by helping them appreciate what your organization does, how their job is connected to the bigger picture and the consequences of not living up to their contractual obligations.
• Find out what your summer staff already know and build on their strengths.
• Rely on training methods that are highly interactive and fun (e.g., simulations).
• Evaluate and provide feedback on a daily basis; this will help your summer staff scale up their skills more quickly and efficiently.
• Wherever possible use eLearning and mLearning tools to support your summer staff training; you can likely count on any summer hires owning at least one mobile device; as soon as you finalize a hire, give them access to relevant online training modules, so you can kickstart the training process prior to their first day on the job.
• Create a mentorship program that includes the participation of returning summer staff.
Measuring the Return on Investment
While a summer student may not be able to step in for a full-time staff member on vacation, don't underestimate the short- and long-term return on investment. Among other things, hiring summer staff can:
• Help to fill staffing gaps while people are on vacation without depleting an organization's temporary staffing budget.
• Enable organizations to build up a pool of part-time workers who are likely to return either for future summer positions or as part-time workers and/or interns.
• Serve as an opportunity to invest in one's local economy and community.
• Keep an organization up to date (if you want advice on how to use and make the most of social media platforms, don't under estimate the value of turning to young summer workers for ideas and technical know-how).
• Boost moral—spending time with teenagers and young adults can be fun. After all, they are often less cynical than seasoned workers and their energy can be contagious. Tap into their energy, ideas and enthusiasm.