Spotlight On: Boeing Employee Training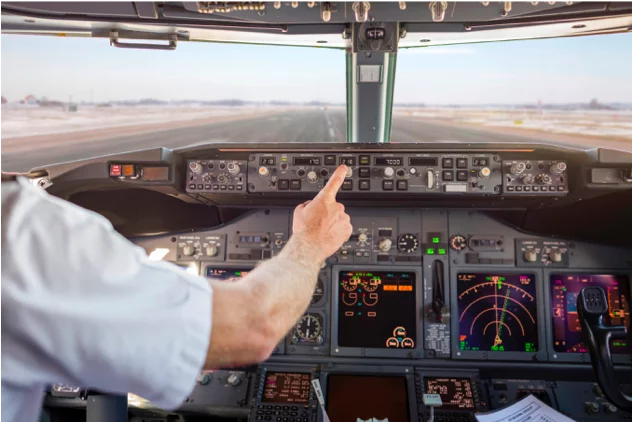 Ranked by Forbes as #82 on its list of the World's Most Valuable Brands, this Chicago-based aerospace and defense company was founded in 1916 and has been leading the way in its industry pretty much since then.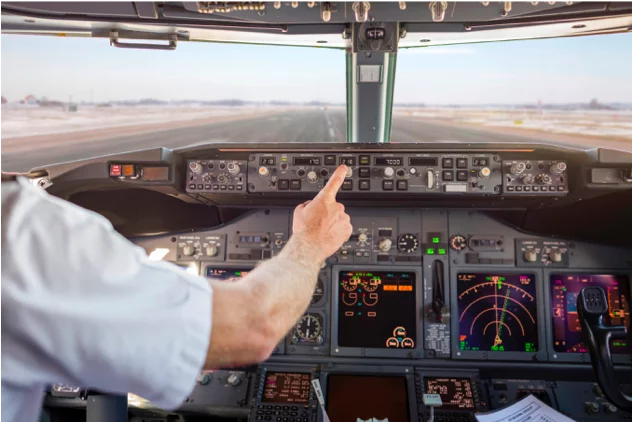 So what exactly does Boeing do? They manufacture commercial jetliners as well as equipment and vehicles for defense, space, and security systems. Some of the products created by Boeing include not just the commercial airplanes many of us are so familiar with but also military aircraft, satellites, weapons, launch systems, communication systems, and electronic defense systems.
The Boeing Company is comprised of two primary units, which are Boeing Commercial Airplanes and Boeing Defense, Space, and Security. The commercial jets manufactured by Boeing include the 737 and the 747, as well as several others.
The Defense, Space, and Security side of Boeing's business provides end-to-end services for large-scale systems dedicated to air, land, sea, and space-based platforms.
Boeing is also putting some focus on the creation of advanced communication systems, which can include intelligence and surveillance tools and resources.
As well as being perhaps the best at what it does, Boeing is also a major U.S. employer, and they have a unique approach to their entire talent management strategy, and in particular, how they train their employees.
Working At Boeing
Boeing is a company that many people strive to work for every year. One of the unique aspects of working at this company is its defined Code of Basic Working Conditions and Human Rights. They describe their people as their most vital asset, and the company highlights the fact that these are the fundamental standards that make Boeing a great place to work.
Some of the elements of this Code include the freedom of association, environmental, health, and safety guidelines, pay that's competitive with not only other companies but also that's fair within a particular local market, and dedication to contracting with only suppliers that maintain strict ethical and labor standards.
Skills Training
As well as a strong overall dedication to employee satisfaction, Boeing also distinguishes itself and is known as a leader in its industry as well as the world through a significant focus on employee training.
Much of Boeing's training and development utilizes e-Learning, and they have a corporate university, MyBoeingTraining. The corporate university features online course scheduling, flight operations seminars, a variety of e-Learning courses, and individual flight training courses. Some of the features included in their online courses include turn-key courses, an interactive curriculum, and automatic annual updates.
MyBoeingTraining is aimed primarily at giving the necessary skills and resources to the people throughout the world responsible for maintaining the company's commercial planes.
Leadership Training
Boeing strives to maintain a culture of learning, and they frequently tout the slogan "We Never Stop Learning."
One of the programs offered by Boeing is the "Learning Together Program." This program provides full and part-time employees the opportunity to participate in a variety of degree programs, professional certificates, and individual courses in particular fields of study at more than 270 colleges and universities. The coursework doesn't necessarily have to be related to the employee's current position, and regardless of what stage someone is in their career, as long as they've been with Boeing for a year, they have the opportunity to participate.
The Boeing Leadership Center is located north of St. Louis and is a 285-acre campus dedicated to developing the leaders of today and the future. The Leadership Center has more than 200 classrooms, and it's the home base for the company's foundational leadership programs.
From the first-level leaders of Boeing to the highest-ranking management and executives, there are programs here for everyone. The Leadership Center combines training that includes a classroom experience, on-the-job training, and online learning for the ultimate immersive experience.
Technical Career Development
In early 2015 it was announced Boeing was launching a dozen new Engineering Career Development Centers, the first two of which are located in Huntsville, Alabama, and Long Beach, California. These first two development centers are aimed at providing a training ground for Boeing's technical employees.
"As our people continue to develop their capabilities and knowledge, Boeing will become an even stronger and more competitive company in our second century," said John Tracy, Boeing's chief technology officer and senior vice president of Engineering, Operations & Technology, who oversees engineering within the company. "We have always been a company that values the career growth and development of our people. With Engineering Central, Boeing is intensifying its pursuit of engineering excellence."
As well as the training center, Boeing announced part of its new learning and development strategy would be emphasizing the use of development resources, such as the Boeing Learning Together Program.
Closing the Skills Gap
We hear a lot these days about how employers, particularly in math and science-based industries, simply aren't able to find the talent they need. Some employers try to sidestep this issue by training employees once they come on board to mitigate a skills shortage, but Boeing is taking this a step further by instead working to prepare students while they're still in school. Download the free report on Bridging the Skills Gap.
It's been difficult for Boeing to find the talent they need, particularly when it comes to entry-level positions, so rather than implementing a rigorous training program once they bring someone on board, Boeing is instead working with students before graduation, with the ultimate goal of recruiting them once they do finish school.
The program is called Enter Aerospace Partners for the Advancement of Collaborative Engineering, or AerosPACE. It was launched in 2013, and Boeing executives work with school professors to create a collaborative engineering course.
The Business Rotational Program
Another unique aspect of Boeing's learning and development strategy is its business rotation programs. In these programs, early-level employees work with experts to solve a variety of challenges.
It's possible to gain hands-on experience on large-scale assignments, while there are also more traditional forms of training that go along with this program.
Boeing is a leader in many areas, and employee training, learning, and development are just one of those. It's clear, however, that their focus on employee development is one of the primary reasons they're celebrating their 100th year.
Don't Miss These Essential Tools