Planning Your eLearning Budget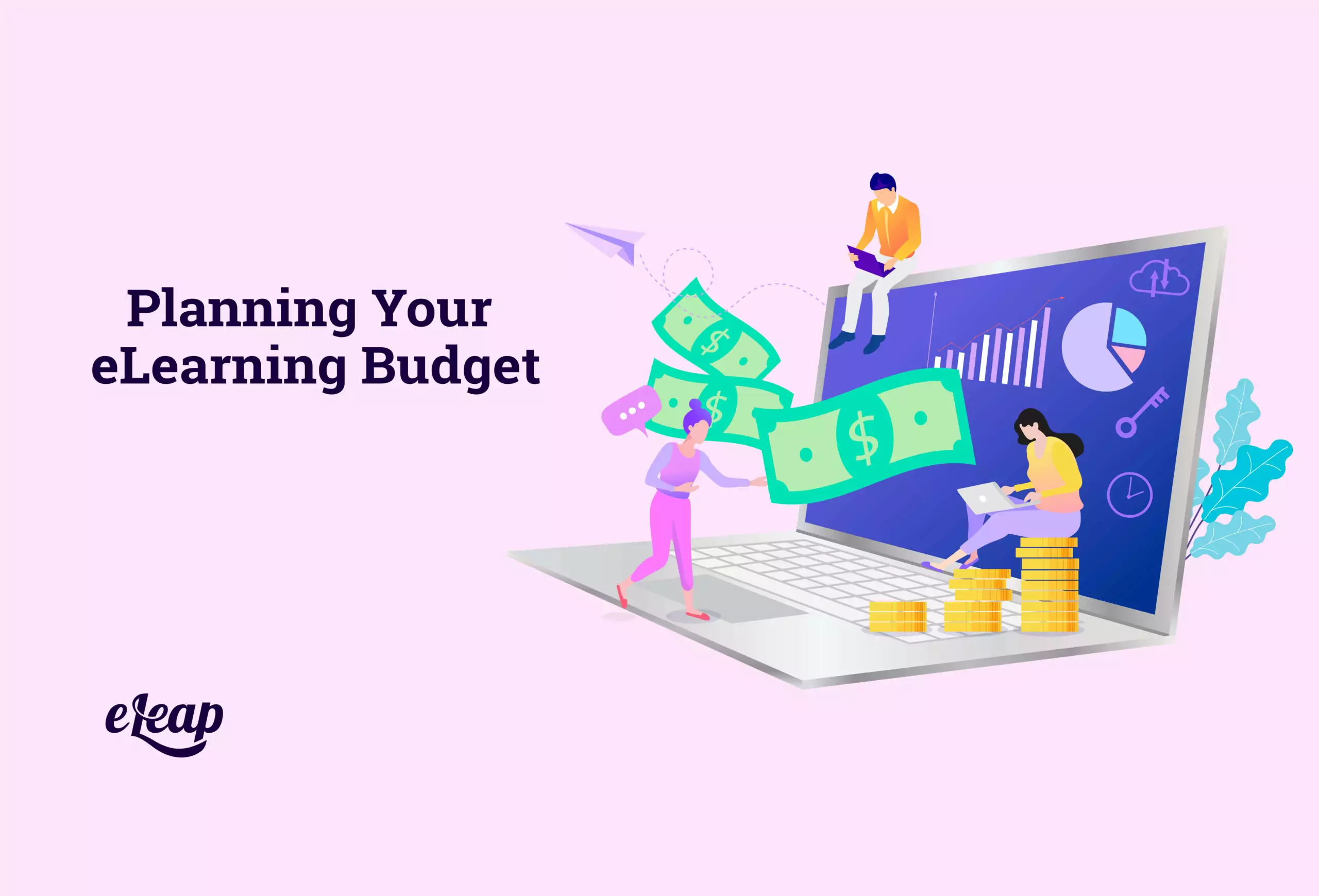 Even though eLearning budget systems are an integral part of the modern-day training program at most organizations, they're still expensive to set up. There's no getting around it, learning management systems can be pricey. Of course, the cost is well worth the outcome, but in order to get the most out of an LMS, you need to know how to plan your budget in order to leverage the system in the best possible ways. Here are some tips for planning your eLearning budget in order to get the most out of your learning management system.
A simple budgeting system can be used to allocate eLearning budgets to both content and technology. Even though eLearning content and the LMS technology itself seem to be one and the same for most organizations, they are actually different when it comes to budgeting. They work together but require some separate set up and cost. It's not enough to simply rely on pouring money into a top-of-the-line learning management system, only to neglect the content. Similarly, spending all of your eLearning budget on content creation without having an LMS that can support the content and engage your employees is also a mistake.
But how do you go about dividing up your budget to make sure you fulfill the needs of both a good LMS and engaging content? Well, you need to know what to look for in both first.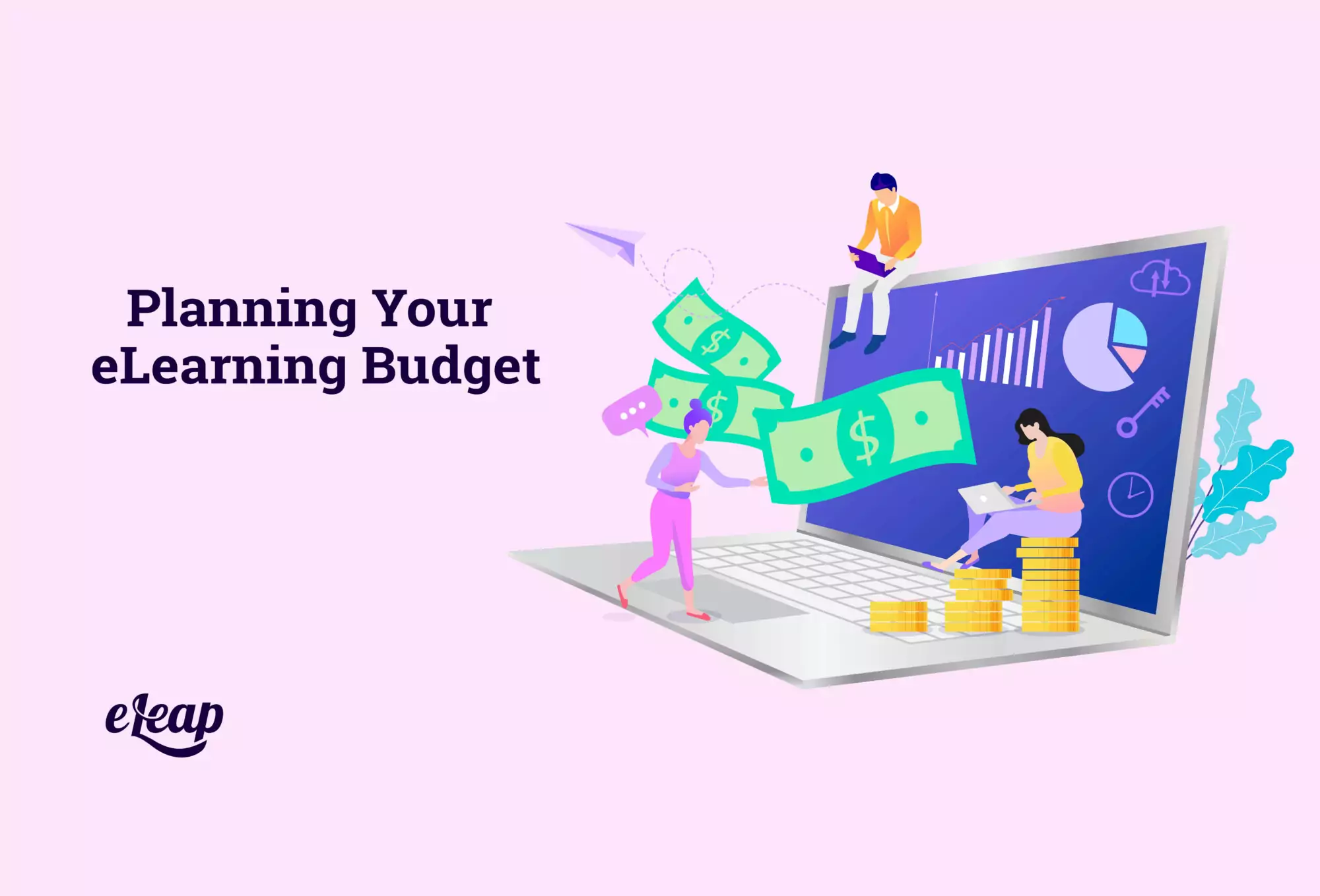 Types of Learning Management Systems to Pursue
Focus On the UI/UX Experience
A learning management system's user interface and user experience should never be ignored. Those setting up an LMS for your organization need to make sure they consider the LMS's UI and UX as well as functionality and features. Ensuring a well-designed UI/UX can work wonders when it comes to keeping learners engaged. Using user interfaces and a good user experience to increase the acceptance of training is an easy and cost-effective solution to improve engagement and usability of the LMS.
Opt for an Affordable LMS That Gets the Job Done
Paying for the LMS in the first place is one thing, but remember, LMS licenses are expensive and have to be renewed annually. Despite its attractive features, bells, and whistles, a top-of-the-line platform may eat away at a small and medium business's entire training budget. When selecting an LMS, consider the additional annual fees and costs of keeping your LMS up and running. In order for expensive costs to be justified, any added features must be utilized effectively throughout the training process.
Simple Administration and a Big Focus on Training
Licensed LMSs are used to train employees, and an LMS admin process that is efficient makes the training process easier. As well as being easy to operate, easy-to-use LMSs are usually lower cost. Avoid overly complicated systems and focus on saving costs where you can.
A Straightforward System with Mobile Capabilities
There's no doubt about it, you need a mobile-friendly learning management system for your organization. As smartphones become more common and data plans are more widely available, mobile training becomes easier, and often preferred by many employees. The concept of training-on-the-go is made easier through a learning management system that offers mobile-friendly content.
Types of eLearning Content to Pursue
Content That Addresses the Current Needs of Your Organization
Whenever there is a need for training, you must use eLearning content to address that need. In many cases, learners are not able to benefit from delayed training content that doesn't solve training gaps in real-time. If you outsource your training to a vendor, complications, constant conversations, corrections, and other problems can easily delay the release of your content, rendering it irrelevant to learners. Instead of outsourcing content creation, try developing your own courses in-house to prevent this problem. A good IT department can use authoring tools to achieve this.
Keep the Focus on Assessments
Learning and development needs good assessments to engage learners and collect data so that the training program can be improved. So, a good eLearning course must emphasize assessments. Once again, a good authoring tool will come in handy. With the tool, you can add assessments and slides at specific or regular intervals to the eLearning course.
Content Must Be Engaging
In order for a training program to be successful, high employee engagement rates are absolutely necessary. Engaging employees is the cornerstone of a solid training plan. In order to achieve this, it's well worth spending some of your eLearning budget on ensuring that the quality of your content is high, and that it is delivered in a way that engages employees rather than loses their interest over time. Keep content short and sweet to prevent learners from becoming disengaged as the course moves along.
Use Response-Based Assessments
Response-based assessments are a great way to increase engagement, improve retention, and play upon social learning. In response-based assessments, learners present their assessments via video. This type of assessment can be very beneficial for certain departments, such as learners who work in sales. Learning through video not only gives learners an inside look at their colleagues' approaches to problems, but it also helps the person who uploads the video feel appreciated and valued.
The benefit of quality videos lies in how they can be used afterward. A good response video could be used on the LMS for all other professionals to view, thereby training learners with responses from other learners. So, social learning comes into play, and you're also maximizing your budget and content by utilizing an already important assessment as an additional learning tool.
Plan your eLearning budget by keeping in mind that engaging learning management systems require equally engaging content. One cannot exist without the other. Make sure you don't spend all of your budget on an overly fancy LMS, only to have content that's boring and doesn't get the job done. Similarly, don't waste money on unnecessarily outsourcing content creation to a pricey vendor only to delay content delivery or end up with an LMS that can't support your organization's needs.