Online Sales Training
The Four Trends of Online Sales Training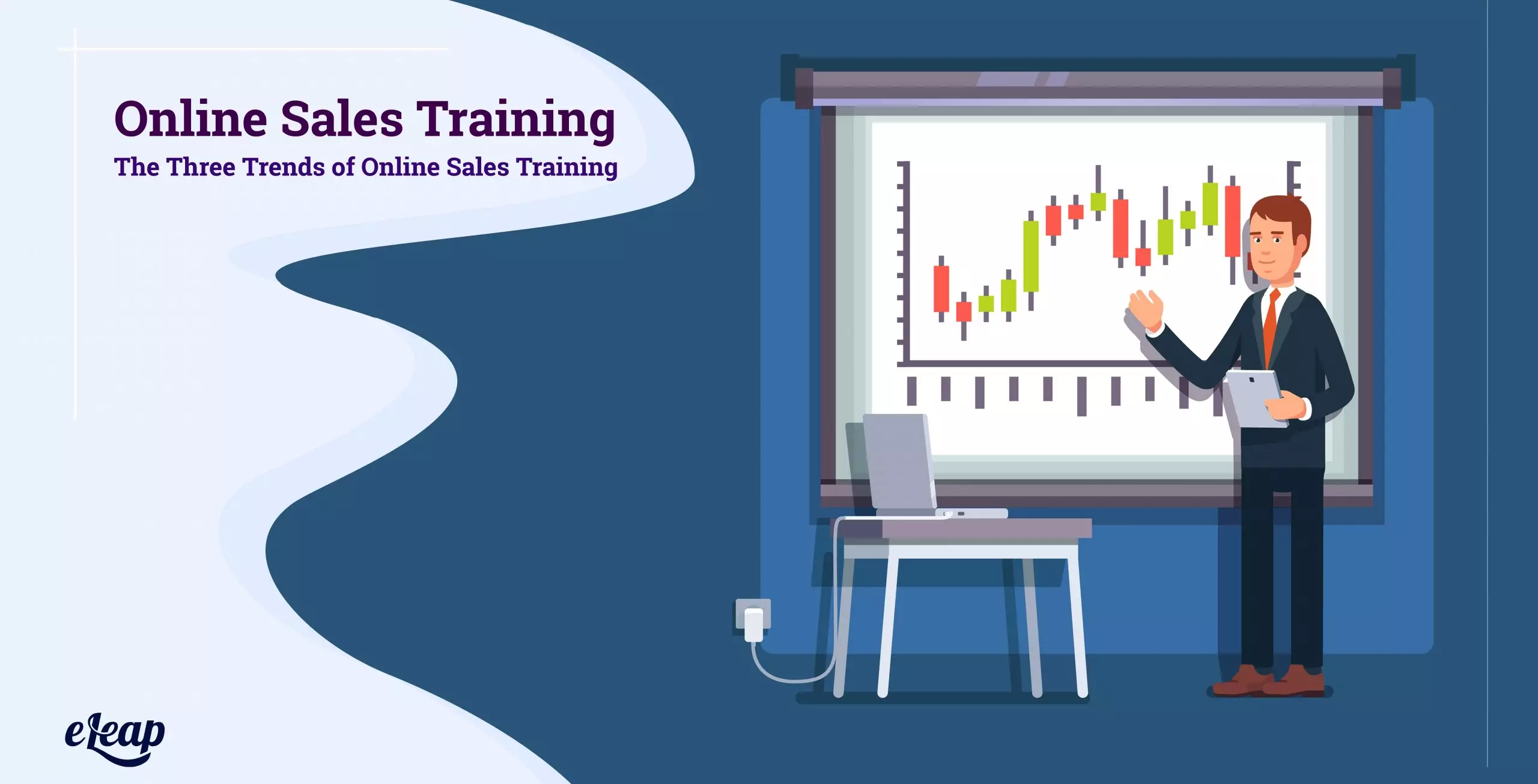 In recent years, the market for online sales training has undergone a lot of expansion. This is mostly thanks to its ability to successfully deliver scalable and reliable training for professionals in sales. As learning and training methods continue to improve and change, options for training are transforming to match. Approaches that once seemed to be the standard are quickly becoming outdated, prompting many companies to update their platforms.
To keep with the times, revising and renovating your online sales training is vital. Making a few changes can help employees learn more quickly, improve their overall performance, and translate to better sales on behalf of your company. Yet, before you get started, keep the following information in mind. These days, there are four major trends in online sales training that you would do well to incorporate into an educational platform for your sales team.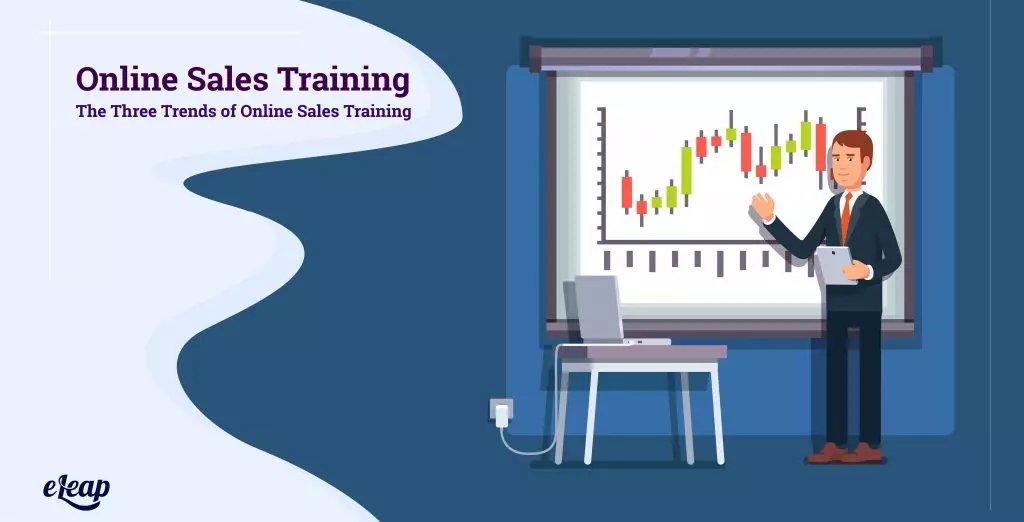 Types of Online Sales Training
Video-based learning
90% of the information that our brains take in enters through the eyes. Hence, online courses for sales training should make use of visual features. These could be graphics such as text, blogs, games, or videos. Currently, though, the most common type of online training is video-based because it uses interactive visuals and real-world scenarios. This style of training helps people stay engaged, and it makes it easier for them to retain essential data for more extended periods.
You can use videos to demonstrate a new product, explain important tips for interacting with customers, teach specific selling techniques, and so much more. Videos can even be used for more than just teaching. Companies often motivate and inspire new sales reps through videos. Showing a senior-level executive describing their path to success encourages sales reps to follow in their superiors' footsteps.
Videos such as these sales training courses often feature role-played scenarios that are then followed by assessments. These assessments should further encourage interaction and engagement between clients and sales reps. Teaching how to improve communication will improve customers' buying experience, which can translate to a boost in sales.
Blended learning
Blended learning is a blend of classroom-based learning and web-based learning. Similar to education by video, blended learning increases sales reps' engagement by teaching through a different platform. Employees often prefer blended learning because they can use online sales training courses while also having the support of a teacher. Multimedia platforms can help improve traditional educational methods. Using a variety of tools allows sales reps to develop their skills and also increase their retention rates by interacting with another person.
Brainshark research found that it takes a new sales representative at least 10 months to become productive. The key to overcoming this lengthy-time period is undergoing intensive training. Blended learning sets up a more comprehensive introduction to sales by mixing the interactive benefits of an online sales training program with the support of an instructor.
Micro-learning
Micro-learning uses a series of short, compact learning modules. Each learning module focuses on one educational goal or objective. By breaking up content into sections, you can introduce sales representatives to a single product, a selling tool, or a company policy step-by-step and in a way that is brief and easy-to-grasp. Giving trainees information that has been broken into topical pieces makes it easier for them to retain the material as it relates to a subject.
This learning style is useful for sales professionals who are always on the go or who want to learn about a product or technique in a short amount of time. The associates can pull up a module from anywhere, at any time, and on any device. They can even watch a module ten minutes before going into a major sales pitch! With micro-learning, employers no longer have to worry about herding their representatives into an office for a training session. Just send out the modules, and employees can learn on their own time.
Micro-learning has become more common as an online sales training tool. It has also received a lot of continuous development in recent years. This learning style opens company employees up to massive amounts of training without overloading them with information. With modules, trainees can easily digest lessons in bite-size pieces. This helps employees retain the information better as opposed to if they sit through long, and more info-dense trainings.
Gaming
In the same way that children learn through educational games and television programs, adults in the professional world can also learn by having some fun. Having a few interactive games on sales techniques and customer service helps employees retain information. By having representatives play out a variety of situations, they learn by doing rather than merely viewing.
While games alone may not be sufficient, they have been proven to boost performance. Incorporating a few games into your training program can improve employees' engagement and how well they memorize previously presented information by nearly 4x. They will be more likely to put what they've learned into action.
Conclusion
While these four trends are not the only recent successful developments in online sales training programs, if you are determining the best courses to offer your sales professionals, consider their great features and benefits. Upgrading your training platform to incorporate video-, blended-, gaming-, or micro-learning options will modernize and enhance how employees learn new information. They'll be able to retain information more efficiently and for more extended lengths of time. They could even learn from home, on the train, at the airport, or anywhere really.
Don't let your company's training program fall behind the times. Having better-trained sales representatives leads to having happier customer exchanges. Making customers more comfortable leads to higher sales. It only makes sense that an investment in better training techniques is an investment in yourself. Take the next step and upgrade to an online sales training platform today!
Resources – Additional information?