Critical Tips to Improve the Modern Onboarding Experience
Don't lose talented employees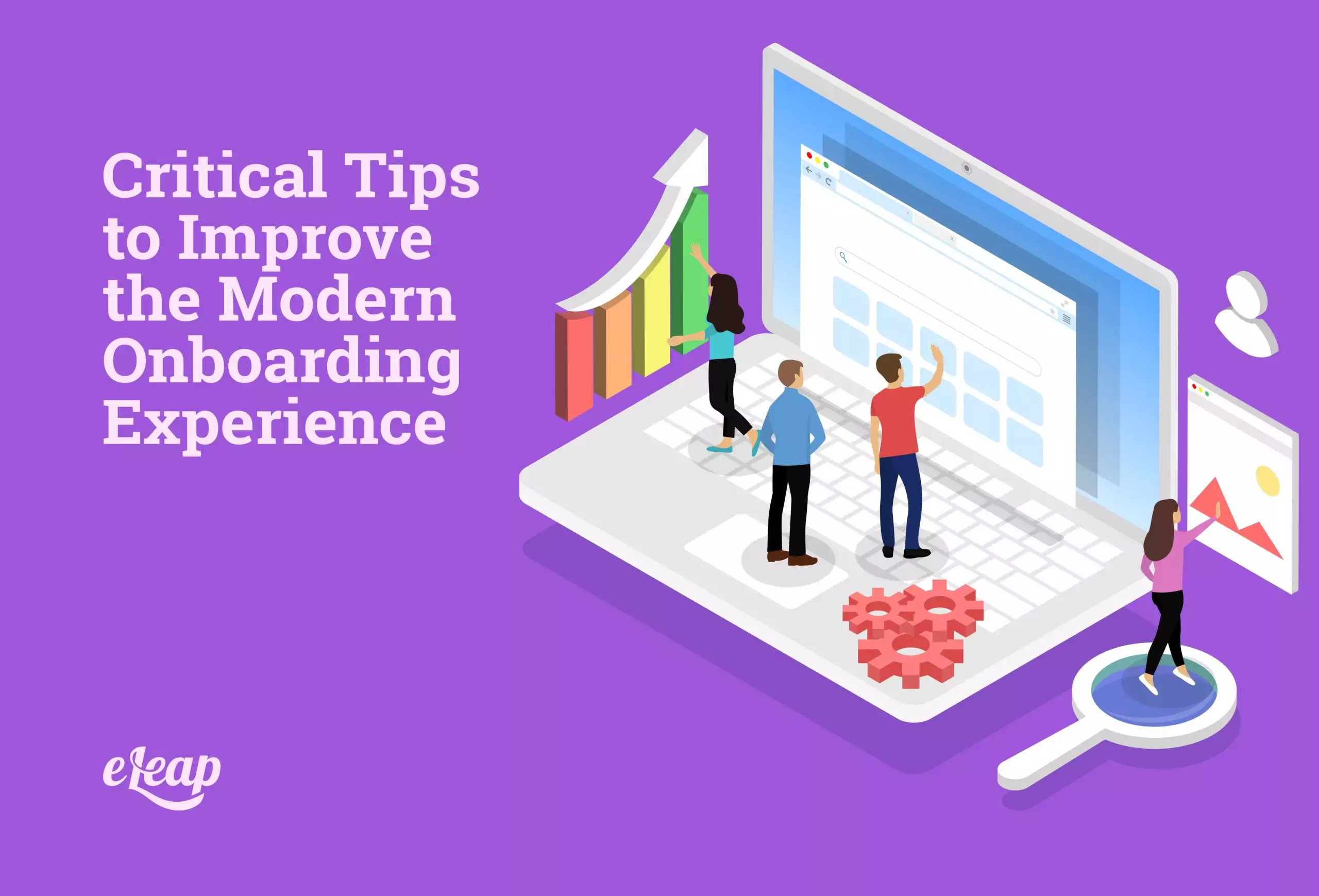 Organizations face significant challenges in attracting and recruiting talented employees today. Workers are empowered and unafraid to be choosy when it comes to where they work. For employers, it has never been more important to identify, recruit, and then retain employees over time. Your onboarding process is a critical element in that.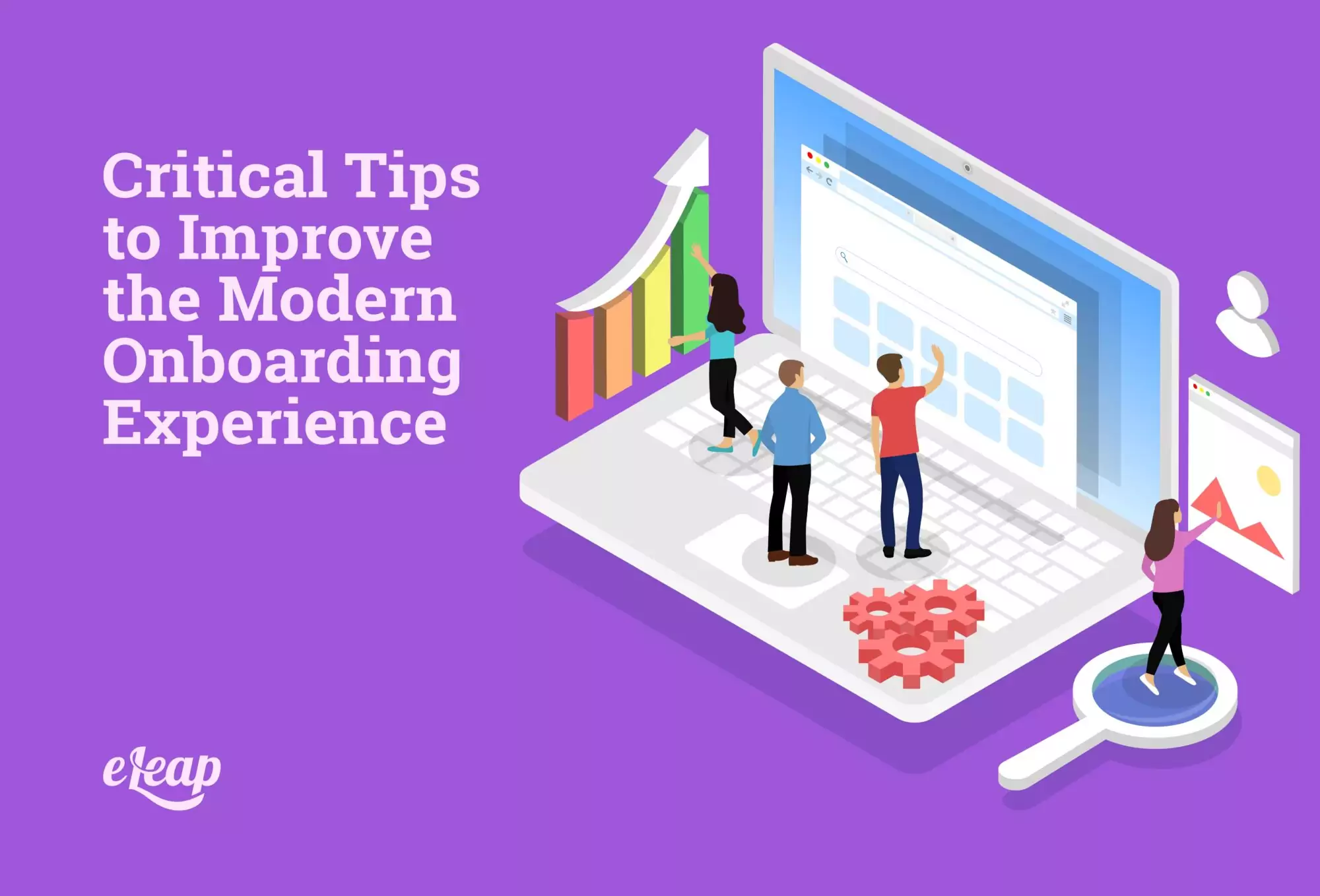 However, there are other forces at play here, too. For instance, remote work has enabled employees to become more productive, but it also changes the onboarding process. The right technologies, tools, and practices are essential in the fight to prevent talented employees from looking elsewhere. How do you improve your onboarding experience? We cover what you need to know below.
1. It Starts with Pre-Boarding
For remote onboarding to be effective (or even in-office onboarding in the post-pandemic world), you need to lay a foundation that will support success. That begins with what's called pre-boarding. During this process, you'll need to make sure that the new employee has access to all the systems they require, including:
It's all about making sure that they have the tools they need and are familiar with how to use them. That's supported through accurate, ongoing communication to make the employee feel that their choice to hire was the right decision.
2. Equip Them
Technically, this falls into the pre-boarding step, but it deserves a mention. Without the right tools and equipment, employees cannot succeed. Organizations must provide remote workers with the same equipment they would have had access to in the office environment. That includes laptops/workstations and anything else essential to them performing their job duties. Once the equipment has been delivered, verify that the employee has everything set up and that they have been able to log into all the apps/software tools that they will need each day.
3. Double-Down on the Basics
New hires are usually on unstable footing, and it takes time to get your bearings. Make sure to support them while this occurs. How can you do that? Here are a few simple ways:
Offer near-constant availability to answer questions
Help them set expectations for performance
Ensure you have the right technology in place to support onboarding, including a modern LMS
Provide the employee with a deep dive into company culture even when working remotely
4. Design Your Onboarding Content Correctly
With remote work, onboarding is handled virtually. That poses some interesting challenges for hirers and managers because it means that onboarding elements that were traditionally handled face-to-face are now handled via digital communications. Onboarding training modules can be used to get around some of these issues, but they come with their own list of requirements and best practices, which we'll explore below.
Brand and Culture
Your brand and culture should shine through in all onboarding modules. This includes having your logo present and using the company colors throughout each lesson. However, it goes deeper. Find creative ways to introduce the culture through eLearning modules to help the new employee get to know the organization.
Universal Icons
Make sure to use universal icons throughout all modules. This ensures familiarity and a sense of control for the new employee. It also makes it easier to navigate your onboarding material and reduces stress by providing a sense of orientation within the content.
Focus on Text
While you can and should include video content in your onboarding modules, the text will also play a critical role. Readability is the most important factor here, and that requires:
Using a clear, legible font (sans serif fonts are best for digital reading)
Choosing the right text color for each background/background-color
Breaking up text into smaller, more digestible chunks
Keep text content-specific and use bulleted lists to break things up
Empty Space Is Your Friend
Resist the urge to use every square inch of space on the screen. Empty space (also called whitespace) is vital to good design and usability. Design your content so that it has a balance between design/learning elements and whitespace to prevent learners from becoming overwhelmed.
Think about Presentation
It's important to present information in a streamlined way that fosters an employee's ability to digest and retain it. Use tools like storyboards and wireframes to lay out content before adding it to modules to ensure optimum organization.
5. Help New Hires Make Connections
Even in a traditional office environment, being the new person can be lonely. With remote work, it can feel incredibly disconnected. Take the time to ensure new hires can make connections with existing employees. You can do this in any number of ways, including hosting virtual lunches, introducing them to key stakeholders, having team members introduce themselves during a daily meeting, and so much more. The point is to help new employees meet others and then begin the process of forming relationships.
6. Give Them a Buddy
Even with the best onboarding process in the world, it is easy for new employees to feel overwhelmed and forget things they learned during training. Assign each new hire a buddy who will act as a mentor and help them navigate their everyday experience. The buddy should ideally be an employee familiar with the role and responsibilities, as well as the tools the new hire will be using.
7. Humanize the Remote Onboarding Experience
With the right digital tools (such as your LMS), you can humanize the remote onboarding experience. Each step that we've covered above details how you can do this and dovetails with the goal of making the process warmer and more intimate, and less detached. By humanizing the process, it becomes easier to introduce the hire to your culture, their team, and the organization's mission while ensuring that they feel supported.
How Does Your Onboarding Process Stack Up?
Today, it is more critical than ever for organizations to "get it right" the first time when it comes to hiring. Talent retention, investing in employees' development, and earning their trust are all crucial steps. How does your onboarding process stack up? If your organization is like many others, it's time to modernize your approach with the right tools and processes, including a modern learning management system.