What Should Your Training Look Like in 2021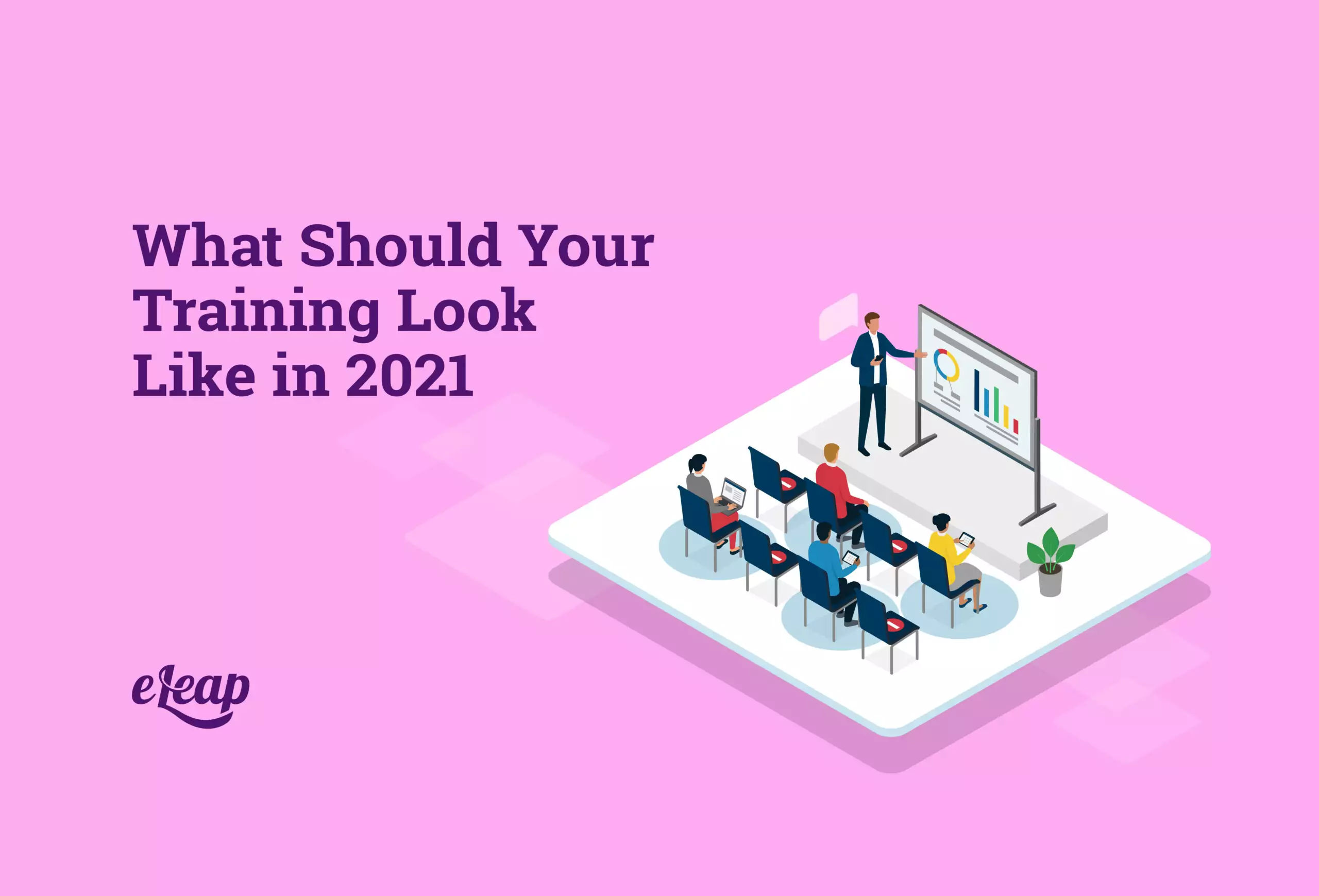 2020 was a difficult year for most organizations. With the struggles faced, many businesses had no option but to slash their training budgets, or even stop training altogether. In many cases, hiring freezes and limited resources meant there wasn't any need for training in 2020.
However, we're now well into a new year, and things are starting to return to some sort of normalization. Organizations are hiring again and preparing for a profitable year, which means training is going to make its return. To succeed in training in 2021, there are certain methods organizations should consider to ensure the best possible results. Here, we'll talk about what your training should look like moving forward.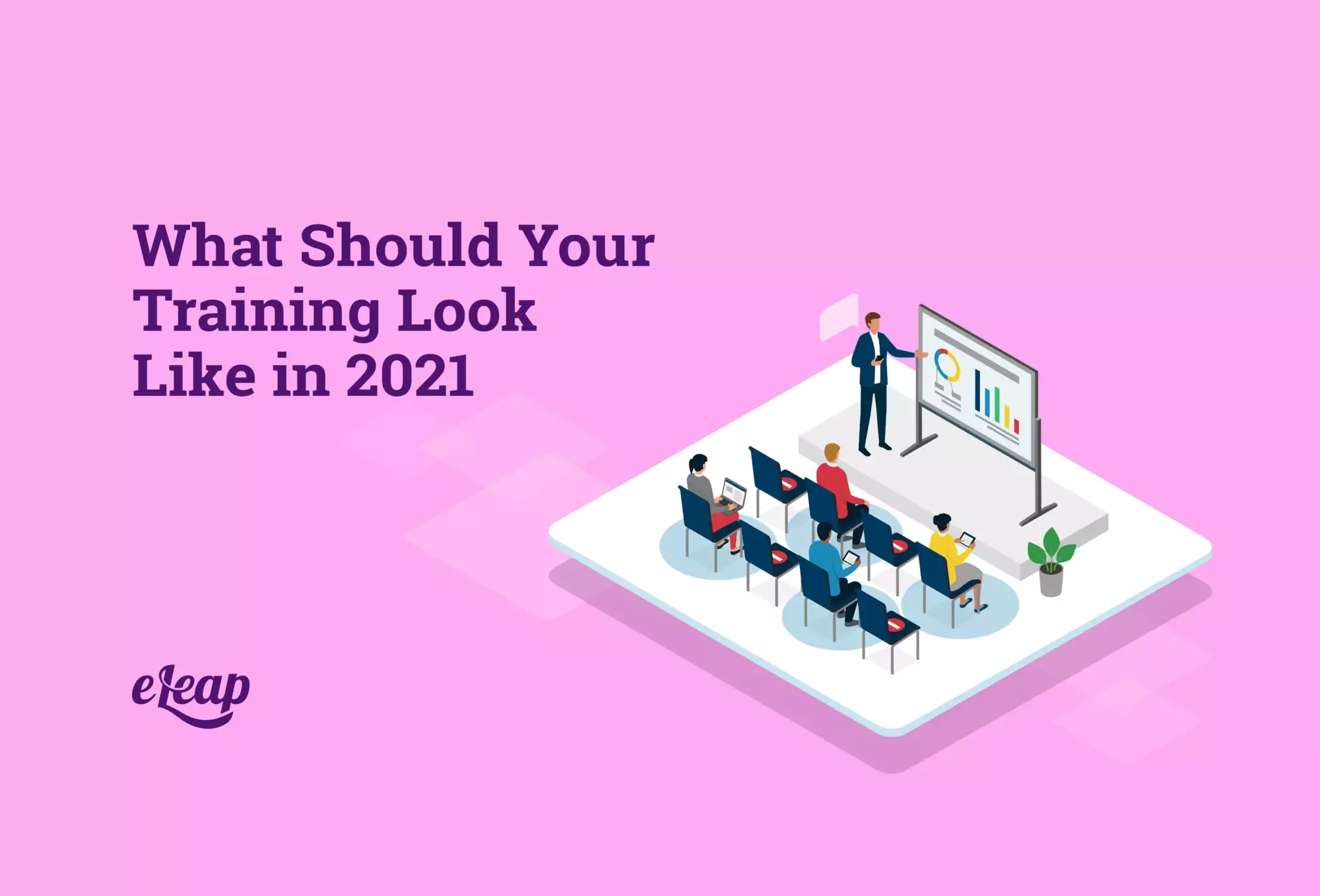 Instructor-Led Training
In addition to combining traditional training concepts with modern training initiatives, instructor-led training is impressive just as a concept. With the rise of the modern-day learning management system (which we know to be very beneficial), most organizations have done away with instructor-led training altogether.
However, learning from an expert or listening to an instructor is beneficial in some cases. The key is to merge your LMS and technology with instructor-led training so your learners can reap the benefits of both. Consider planning, hosting, and managing webinars through your learning management system. Just make sure your LMS has the capabilities necessary to do so, such as webinar tool integrations and hosting capabilities that facilitate user traffic.
Social Learning
In this day and age, social networking and social media are an activities that people all across the globe engage in daily. How does this help us train people better? Well, it teaches us that people are very capable of and adapt well to social learning. We are, in fact, social learners by nature, so utilizing your LMS to facilitate social learning is hugely beneficial. Enable learners to use the LMS as a form of learning social media to view content. They can share experiences with colleagues, view different types of content, compete against one another, chat, and even engage in games with one another if your LMS supports gamification.
Learning Paths
Automation is the future. A lot of the technology we interact with today is automated, and people love how simple it makes things. Learning paths can help to automate the training process. Automation means courses evolve with time as the learner completes modules. This makes the process of learning far more convenient for the learner since they can stop and pick up where they left off easily whenever is convenient for them. If learning is straightforward and convenient, it's far more likely that learners will actually want to use the LMS. The system can even go as far as to automatically track an employee's current and future job roles based on his or her learning journey.
Mobile Learning
Enabling mobile learning through your LMS is a major advantage, not only for your organization but also for modern employees and learners. These days, learners tend to be highly driven and recognize the importance of training and development, but also have limited amounts of free time. A system that is inaccessible and doesn't allow them to learn when it's convenient is extremely off-putting. Mobile learning means learners can access content from anywhere, at any time.
Make Sure Your LMS Has Top-Quality UI/UX
The development of engaging courses and the accessibility of training on most devices improves learner engagement. When it comes to increasing engagement even further, many professionals overlook one important factor; how the LMS is actually designed. Social media platforms and good learning management systems are often very similar in this aspect. Aside from their intended uses, the only difference is that social media is a form of informal information gathering, whereas a corporate LMS is a formal resource.
An LMS that is too formal or boring to look at won't engage learners. So, we can take a leaf out of social media's book and make sure eLearning platforms are ticking all the boxes when it comes to user interface and user experience.
HTML Page Building
Typically speaking, eLearning courses are comprised of small modules that serve as preludes to one another. Usually, multimedia, video, and text modules make up most courses. Students then progress through the course by completing modules, eventually completing the entire course.
Completing modules consecutively becomes tiresome, resulting in disengagement, as one might expect. HTML page building means that learners are provided with a new type of eLearning course in which all types of objects are available at once, allowing them to absorb more information simultaneously. These types of courses are far more engaging to learners than a standard course that doesn't use HTML.
Authoring Tools
Last, but certainly not least, authoring tools are a crucial component to implement into your training program and LMS. Learning and development professionals should learn to feel comfortable using authoring tools in 2021. The ability to create your own content for your organization without having to outsource to a third-party vendor is hugely beneficial on numerous levels.
In the long run, it saves time and money. Perhaps more importantly, it allows your organization to deliver training when it actually matters. With third-party vendors, you need to wait for your content to be delivered. This means it might be irrelevant by the time it reaches your learners. Authoring tools rid you of this issue.
Those trying to develop a well-rounded training program will find 2021 an ideal year to do so. We're recovering from a global pandemic and returning to normality, so now is the perfect time to turn over a new leaf with your training. You can incorporate the above suggestions into your LMS seamlessly with the right system. Doing so will provide the most engaging and highest quality experience for your learners.