Integrating eLearning into Your Team's Workflow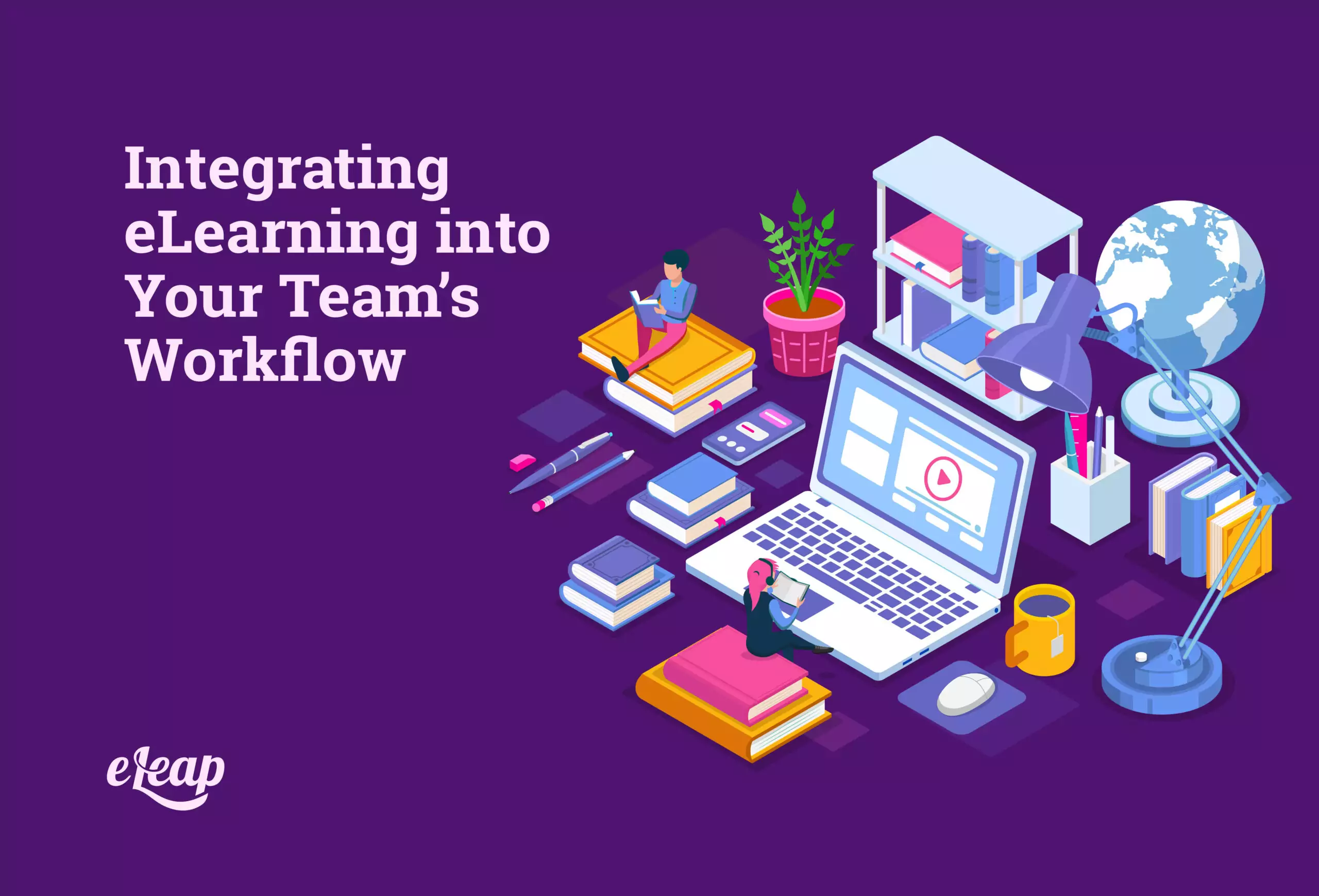 Traditionally training tends to take place in long, often overwhelming modules that take time to complete. The training your employees receive will often be spread out over several hours at once. So how do you ensure little by little, day by day, that training remains continuous? The best way to ensure that your employees stay up to date on their skills and training is to integrate learning into the work they do on a daily basis. Integrating learning into their daily routines requires some important steps.
We shouldn't just learn when it's necessary. In fact, forcing employees to learn during designated or specific time frames is actually not beneficial at all. Employees should instead be required to do it on a daily basis, in small, easy-to-understand chunks at times that are convenient. This process is often referred to as microlearning, which is a term that's familiar to a lot of people. However, even if the term is a known one, many people don't understand what it entails or the importance of microlearning.
There are a few key steps you can take in order to seamlessly integrate this learning with your daily life. Using microlearning and incorporating it into your employees' daily workloads can be done with these tips and tricks.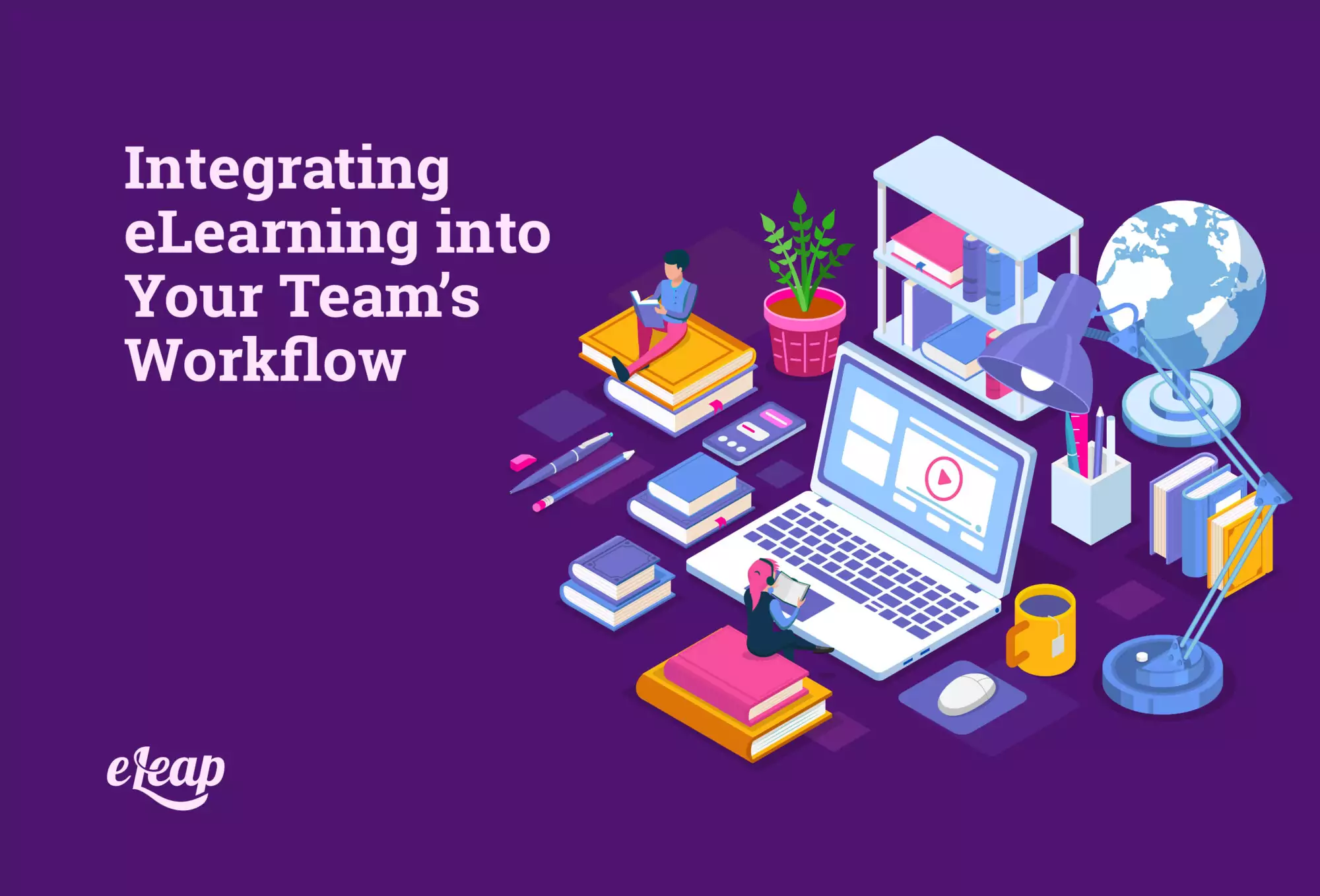 Utilize Short eLearning Modules
You can integrate microlearning into your employees' workflow by providing them with small, easily digestible eLearning modules that can be easily implemented throughout the day. Short modules, lasting approximately three to five minutes, can update your employees on important topics or provide quick, easy access to information without feeling overbearing. These small modules can be made easily accessible by your employees all day long through your learning management system. Depending on their length, they may be part of individual lessons or of a longer course. As far as recall and retention rates are concerned, small, bitesize lessons are also a better method of engaging an employee's attention than long, complex modules.
Introduce PDFs and eBooks
In the modern training environment, PDFs are still useful. As a matter of fact, they are an essential part of many microlearning programs. Your employees can access information quickly, easily, and visually with them. Additionally, PDFs are usually easy to access on almost any device, so your employees can use them from their smartphones while they are away from their desks. Those who would like to learn during their commute to or from work can take advantage of this. A good training or learning PDF is relatively easy to create. The information can even be provided as eBooks if you wish. Employees who like to learn while they're not at their desks will find these ideal for them since they can access them on almost any device. Your employees can read longer eBooks throughout the day by breaking them up into bite-sized chunks.
Use Infographics
Visual information in the form of infographics can be effectively imparted to employees in a way that is rapid and easy to absorb. Infographics can be an extremely valuable microlearning tool for people who are visual learners. Learning is typically more effective with visual aids because learners retain more information. Visual learning is likely to be the most popular and easiest learning method among your employees. Making engaging, interactive infographics for your employees is easy if you have access to a good learning management system.
Provide Videos
Video is, once again, a great teaching and learning tool due to its visual nature, which makes it ideal for increased engagement and retention. The most common microlearning tools are 3- to 5-minute videos, which can work wonders in ensuring a quick way to get valuable information across to employees. You can use them to present ideas, training, or information in an engaging, fun way to your employees. Furthermore, they provide a welcome break from reading and understanding larger chunks of text. Also, they're accessible via almost any device, and you can access them anytime, anywhere via your learning management system.
Utilize Webinars and Podcasts
Employees can easily view or listen to pre-recorded webinars on their learning management system at any time. For example, podcasts are becoming more common as a means of learning. In addition, podcasts can be very useful for workers who use their computers or other screens frequently during the workday. Many workers might find it more appealing to listen to a podcast rather than watch a screen. During the course of a workday, employees may enjoy listening to a podcast while attending to other tasks. They can even watch webinars or listen to podcasts on commutes, which is hugely valuable, as many employees like to access learning during commuting time.
Use Mobile Apps
In contemporary training, mobile capabilities for your LMS are essential. Your employees can learn on the go through a mobile app, regardless of the learning style you choose. Consequently, any mobile device can access the content. You should provide your employees with easy access to materials on their mobile devices during the workday if you want them to learn throughout their workday. It is more likely that employees will engage in microlearning content if it is easy for them to access.
You should make microlearning short, sweet, interesting, and convenient to incorporate into your employee's daily work routine. Provide access to microlearning tools without any barriers that may discourage employees from using them. You can keep your employees up to date with training, information, and important content by integrating short learning modules into their daily workflows. The process makes learning seem less daunting and tedious in many cases. Short learning modules with three to five minutes of content are often easier for employees to digest throughout the day than long modules that must be studied all at once. In addition, microlearning can improve retention and recall because it's much easier to captivate the attention of employees for a short period of time. You can integrate microlearning into your employees' workflow easily by using your learning management system.