Hospital Learning Management System
The eLeaP Hospital Learning Management System is secure, robust and scalable e-learning platform for use in hospitals and medical facilities. Use eLeaP to create, track and manage all aspects of your personnel training needs including Continuing Education Credits (CEU's), Contact Hours requirements, CME's as well as Federal/State mandated training requirements like JCAHO, OSHA and other employment law compliance regulations.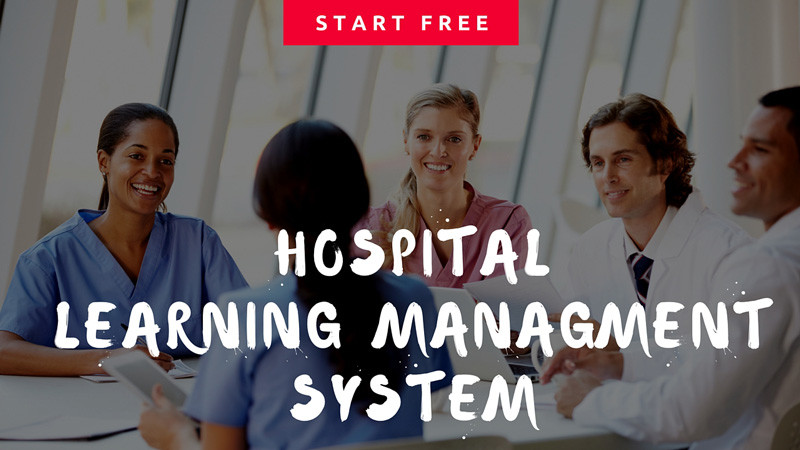 You can use eLeaP Learning Management System with your own courseware or content. You can import SCORM courses into the platform. Of course, you can use courses from our healthcare courses library. Bottomline, eLeaP Hospital Learning Management enables any hospital or healthcare facility to easily create, manage and track training and e-learning from a simple, secure and scalable account interface. Whether you are training healthcare employees on customer service, or on-boarding new staff, the eLeaP system is designed to enable you move quickly and efficiently. Since eLeaP's approach to training is web-based, you can customize it with your website colors and graphics. Remember, eLeaP is the first LMS to give you a secure socket layer (SSL) encryption for your own customized e-learning website.
If you are a healthcare provider looking to focus on training your staff,
see this article
. Learning Management System is designed to make creating online learning and training easy and simple. We realize that the last thing you need is a complicated e-learning and training system so we have designed the eLeaP system to be simple yet sophisticated to empower you to design, create, launch and manage your own online courses and training.
Try the new eLeaP Learning Management System

If you don't want technology to get in the way of your e-learning and online training efforts, try the eLeaP eLearning Management System and use the easy and simple e-Learning Content Management system to design and manage your hospital or facility learning and training.Get your free live demo.
Additional articles on Healthcare Learning Management