Food Safety Training Part One: The Chipotle Crisis and the CDC's Findings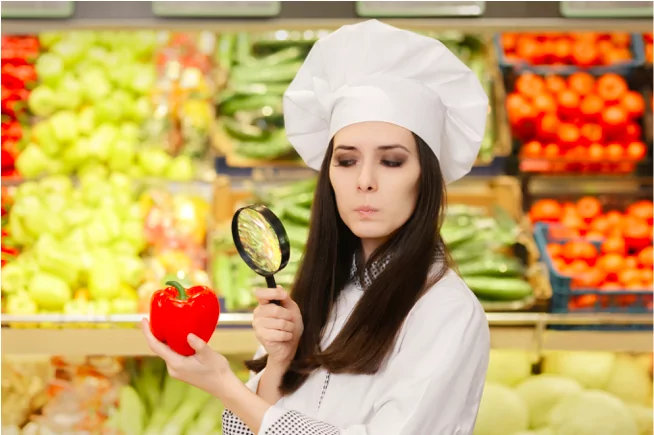 Chipotle has been America's favorite of fast-casual restaurants for several years now. Known for its simple menu of burritos and tacos coupled with an effort to use organic and locally sourced ingredients whenever possible, Chipotle is favored by diners. However, Chipotle has been hit by negative press due to food safety issues. Might food safety training have helped?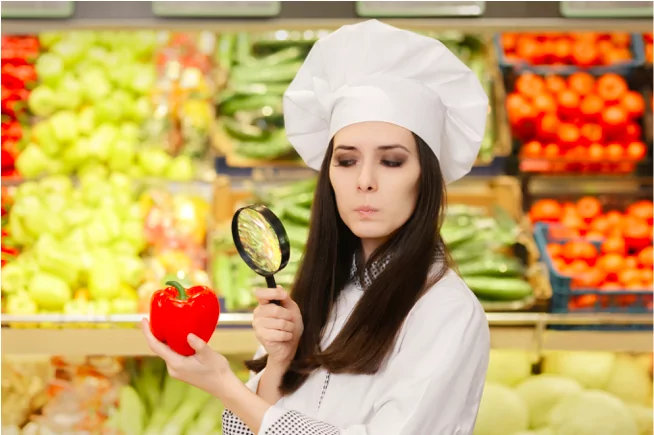 One of the things making Chipotle unique, aside from organic and local foods, is that most menu items are prepared freshly in-house at each of the 1,700 locations. The restaurant has also taken steps to up its cuisine throughout the years. In 2010, Chipotle hired chef Nate Appleman to give their menu a revamp. Appleman was named as the Rising Star Chef from the James Beard Foundation, and also named Best New Chef by Food and Wine Magazine.
Also worth noting about Chipotle is that there is no franchising, meaning all of their thousands of restaurants are corporately owned. When the company launches a new restaurant the field team works to hire a general manager. That person is then trained at the new location to prepare for the opening, and the corporate office handles all of the scouting and funding of new locations.
The following is part of our two-part post on food safety training in the U.S. We'll cover not only Chipotle's recent problems, but also the CDCs findings on food safety, and share tips as to how you can improve compliance in your own restaurant.
Sick Customers
Despite all the success and tremendous growth of Chipotle, they recently found themselves in hot water over sick customers.
Over the years, there have been several issues of sick Chipotle patrons, but the combination of several food-related scandals have put Chipotle in a negative spotlight, particularly as a Chipotle on South Lake Union in Seattle was shut down by Public Health officials from Seattle and King County. The health department officials cited repeated food safety violations.
According to FoodSafetyNews.com, the Chipotle located in Seattle's Lake Union area, which is home to the Amazon headquarters, was forced to shut down because it didn't obtain the required 90 points on a 400-point scale in three consecutive inspections. It was receiving in the range of 25-33 points, because of issues such as failing to maintain the proper temperatures for food.
At Boston College nearly 100 students were sickened as a result of norovirus linked to a Chipotle, and as many as 141 reported to Boston College Health Services saying they had symptoms of the virus after they ate at the restaurant.
During the fall, there were separate and unrelated instances of E. coli sickness reported by Chipotle customers that led to 52 people getting sick over nine states. That particular incident caused Chipotle to close temporarily several of its stores.
During the fall Chipotle leaders largely criticized the media for adding fuel to the fire as far as the sicknesses, but now, in this recent Seattle issue, Steve Ells, who serves as founder and co-Chief Executive Officer, is taking a more apologetic tone and vowing changes.
"This was a very unfortunate incident and I'm deeply sorry that this happened, but the procedures we're putting in place today are so above industry norms that we are going to be the safest place to eat," Ellis told NBC.
Because of these issues plaguing the rising superstar in the food industry, many analysts fear Chipotle's reputation may be permanently damaged, and the stock is down about 20 percent this year.
Ells is vowing safety changes, and he claims the new food safety procedures he plans to enact in restaurants will put Chipotle 10 to 15 years ahead of industry standards.
The CDC and Food Safety
The CDC has done quite a bit of research into restaurant and food safety practices in the U.S., and one study includes the Food Workers' Food Preparation Practices Population Study. In this study, the CDC's researchers looked at the prevalence of self-reported safe and unsafe behaviors of restaurant workers. 486 randomly tested food workers were interviewed by telephone, and many cited problematic behaviors such as not changing their gloves between handling raw meat and ready to eat foods.
In a hand hygiene study, the CDC observed 321 employees as they prepared food in restaurants. Workers only made handwashing attempts in 32% of the activities in which they should have been washing, and they only washed their hands appropriately according to CDC standards in 27% of instances.
Hand washing was more likely to occur when employees weren't busy, and in those restaurants that provided food safety training.
The Food Worker Study is one of particular importance as we look at Chipotle's scandal because it focused on ill workers and the frequency at which employees work while they are experiencing vomiting or diarrhea. The CDC interviewed 426 restaurant managers along with 491 food workers and found that many restaurant policies don't follow Food and Drug Administration recommendations concerning sick employees. 20% of workers said they'd worked at least one shift while experiencing vomiting or diarrhea in the past year, and some of the characteristics associated with high numbers of sick employees showing up to work included a lack of policies requiring employees to report illness, as well as a lack of manager training and experience.
In the Restaurant Manager and Worker Food Safety Certification Study, the goal was to look at the relationships between kitchen manager and worker food safety certification, food safety knowledge, restaurant and manager characteristics, and the foodborne illness risk factors observed in these restaurants. This survey showed certified managers and employees had a greater level of food safety knowledge when compared to non-certified managers and staff. There were also indicators that native English speakers had a higher standard of food safety than those employees whose native language wasn't English.
In research concerning the handling of raw chicken, the CDC found only 43% of participating managers knew the temperature raw chicken should be cooked to avoid illness.
All of this research combined with Chipotle's customer illness reports can be concerning for restaurant owners, but the key to avoiding scandals and sick customers is to rely on the adequate training of employees.
Continue on to part two of our post to delve into specific training tips and practices that can reduce your risk of sickness or safety citations in your restaurant.
Don't Miss These Essential Tools