Fees To Check Before Purchasing an LMS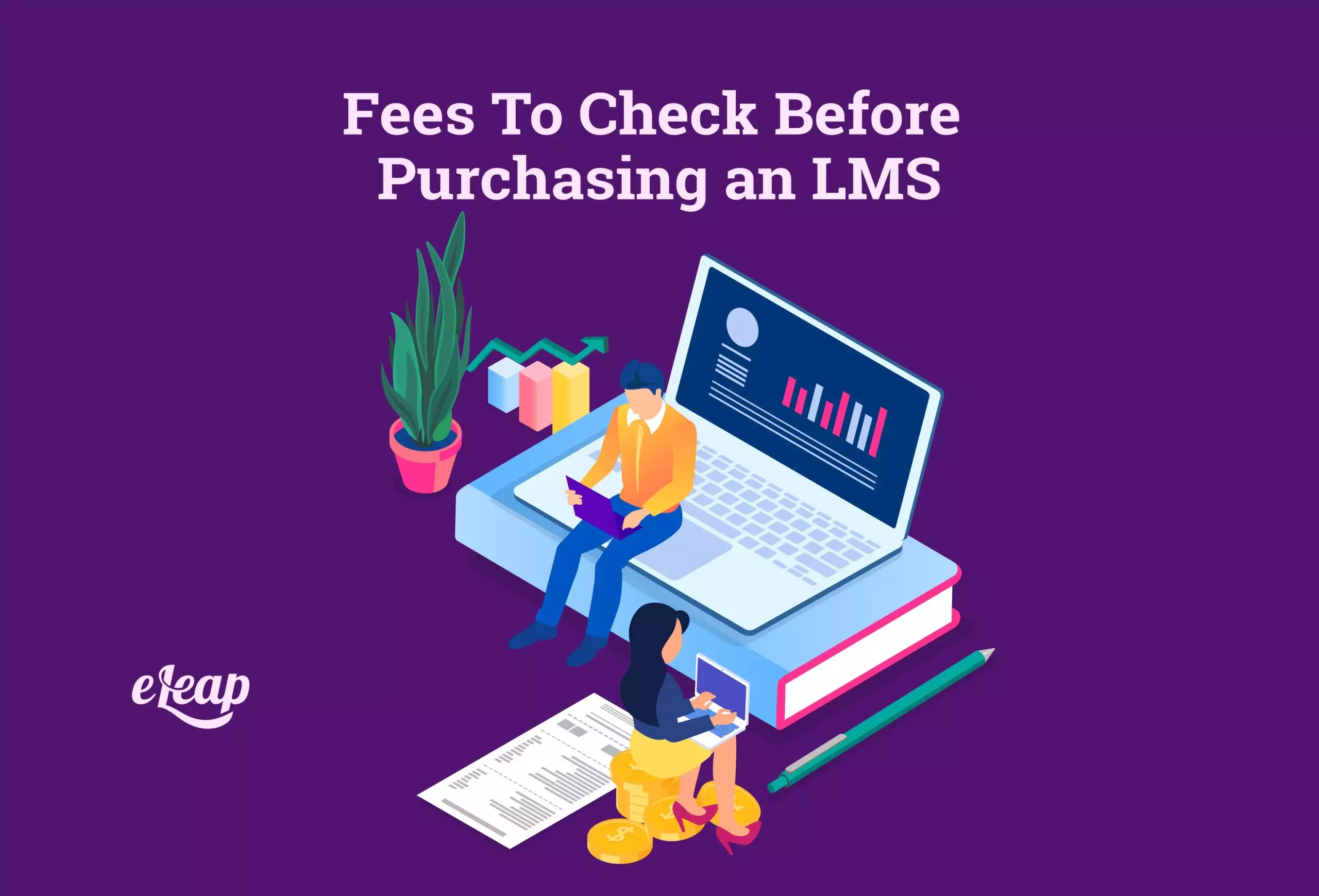 One of the first things that most organizations consider before purchasing an LMS is how much it will cost. It seems straightforward enough to determine what you'll end up paying, but actually, a lot of LMS providers tack on hidden fees and charges that can add up pretty quickly. Are the costs involved in procuring your new LMS worth the estimated return on investment?
When deciding which LMS vendor to choose, the cost is probably a key consideration. Unless budget isn't an issue at all, you've likely spent quite some time going over how much your LMS will cost you. The list of features, user demo, review of reports, and so on that you might have put together before finalizing the vendor is probably quite extensive. But many organizations don't realize that even after carefully budgeting, there may still be fees charged at a later stage that could blow your budget out of the water.
To be able to budget as effectively and realistically as possible, you should know what the LMS vendor will charge at all stages and for what services. Getting the right learning management system is all about managing your online training budget as accurately as possible. To help you do this, let's go over some of the most common fees to look out for before finalizing your LMS purchase.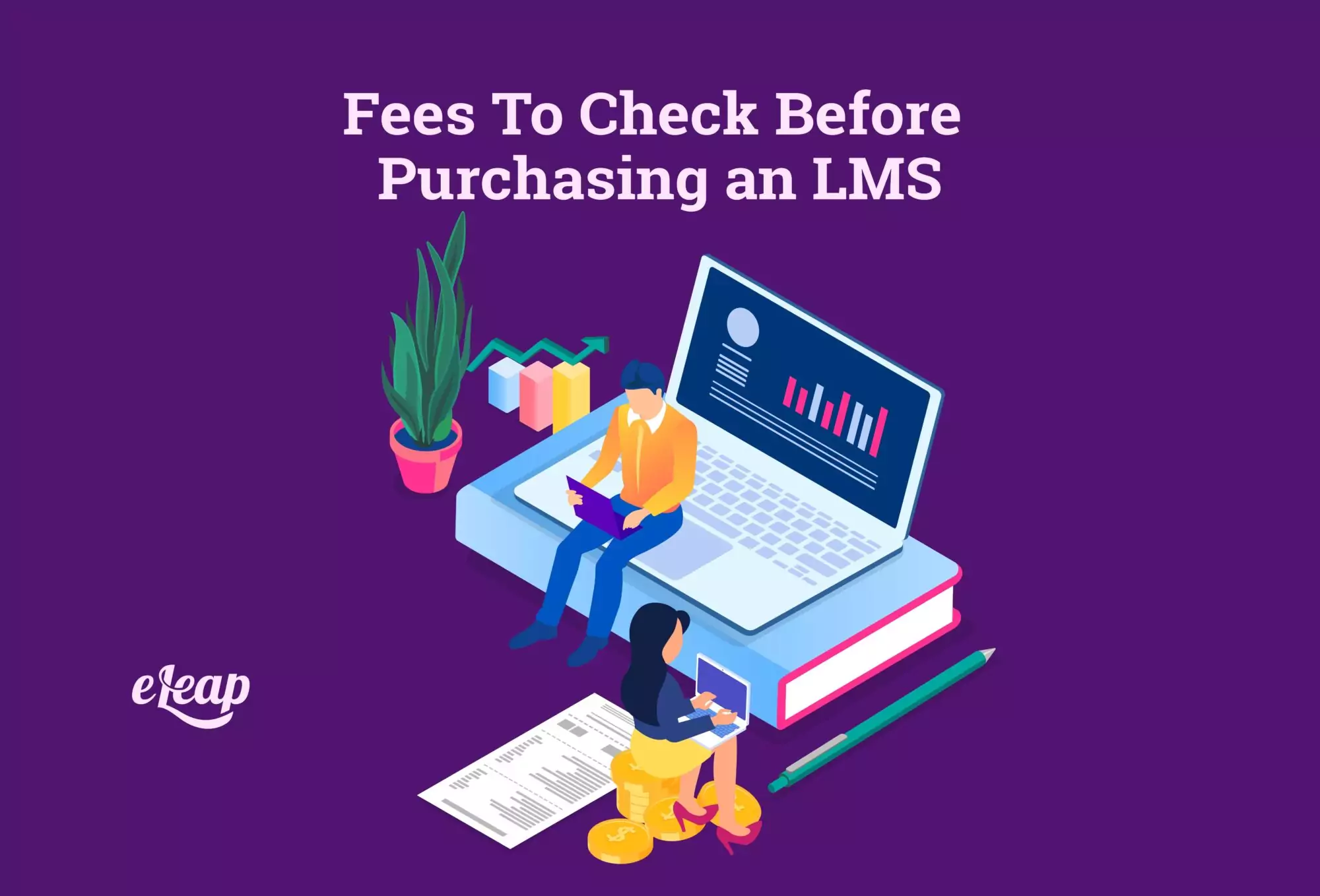 Initial Set-Up Fees
A one-time setup fee will be charged by most LMS vendors if you are purchasing a licensed version to be hosted on your server. LMS vendors handle the entire installation and configuration process. If you choose to use an online learning platform, you'll probably have to pay a sign-up fee. Of course, fees may vary based on factors such as the kind of LMS, customized features, add-on modules, and internal integrations. Depending on the vendor you opt for, the pricing, as well as the payment plans, will also differ.
Licensing Fees
Learning management system license fees are paid to vendors, and typically, there is no fixed fee charged to the user. LMS vendors usually charge renewal fees on a half-yearly or annual basis. License fees are charged to ensure that the deal remains valid for the duration of the contract and to enable all LMS user logins to be active for the paid-for period. Various factors need to be considered, such as licensing cost, licensing agreement, payment frequency, and renewal frequency. In addition, make sure you are aware of any licensing limitations set in your contract. Because licensing has a lot of variables, make sure to ask your vendor directly about the cost.
Training Costs
Whenever a new system is introduced, there's a learning curve, and an LMS often requires quite a lot of training to get used to. Using an LMS platform can present some challenges that need to be addressed from the start. The vendor will have to train members of your organization in order for them to be able to train others, and this might cost you. Additionally, you should be aware of any additional training that will be required following a system upgrade, so make sure you have a written estimate of all future training costs. Some vendors might offer free training, but others will charge a fee, so make sure to check.
Maintenance and Upgrades
There's a high likelihood that you'll want your LMS to be able to integrate with other software and tools that you already use. Integrating your online training system with your other systems will help to facilitate smooth business operations, as well as prevent employees from having to learn entirely new systems, which can be irritating and arduous. But these integrations usually aren't free, so make sure to discuss these costs with your vendor.
You should also ask if their team has direct experience with such integrations because bumps in the road might cause additional costs to arise. What's more, any costs involved with future system upgrades should also be checked. If you have your own IT department, make sure to speak with them regarding whether or not they can maintain the LMS in-house. If not, you'll need to see what the costs associated with vendor maintenance are.
Add-On Modules
It can be a bit difficult to comprehend the various modules offered and their relative pricing. Many learning management system vendors charge additional fees for add-on modules, and in many cases, it's the add-on modules that are the most beneficial for your learners. Check with your vendor exactly how much additional modules cost because if you plan to provide a comprehensive learning experience to a lot of different employees, this can add up quickly.
The same goes for reporting. Usually, basic reports are included in the upfront cost, but custom reports and detailed reports are charged separately. Before making a purchase of an LMS platform, you need to verify how much each add-on will be.
Support Costs
As with most other fees, each LMS vendor charges a different fee for support. In most cases, different types of support are charged separately by the vendor, depending on whether you're accessing call support, email support, chat support, or others. Support requests may be charged at a fixed monthly cost or at a variable rate according to fixed or variable LMS costs.
Many LMS vendors offer at least some form of free support for their clients, but you shouldn't assume that all forms of support are free. For example, some vendors offer free chat support for basic issues, but any serious problems will cost you.
The truth is, most LMS vendors have hidden fees and can charge clients for services and products that they didn't know would cost extra. If certain features, services, or add-ons have been excluded from the basic pricing, it might be difficult for you to budget correctly or determine exactly what you're paying for. Selecting a learning management system that is as low cost as possible whilst still being effective should be a primary consideration of any organization. To determine this, you need to know what hidden fees to ask your vendor about.