Best Leadership Books
Feed your leadership soul with the best leadership books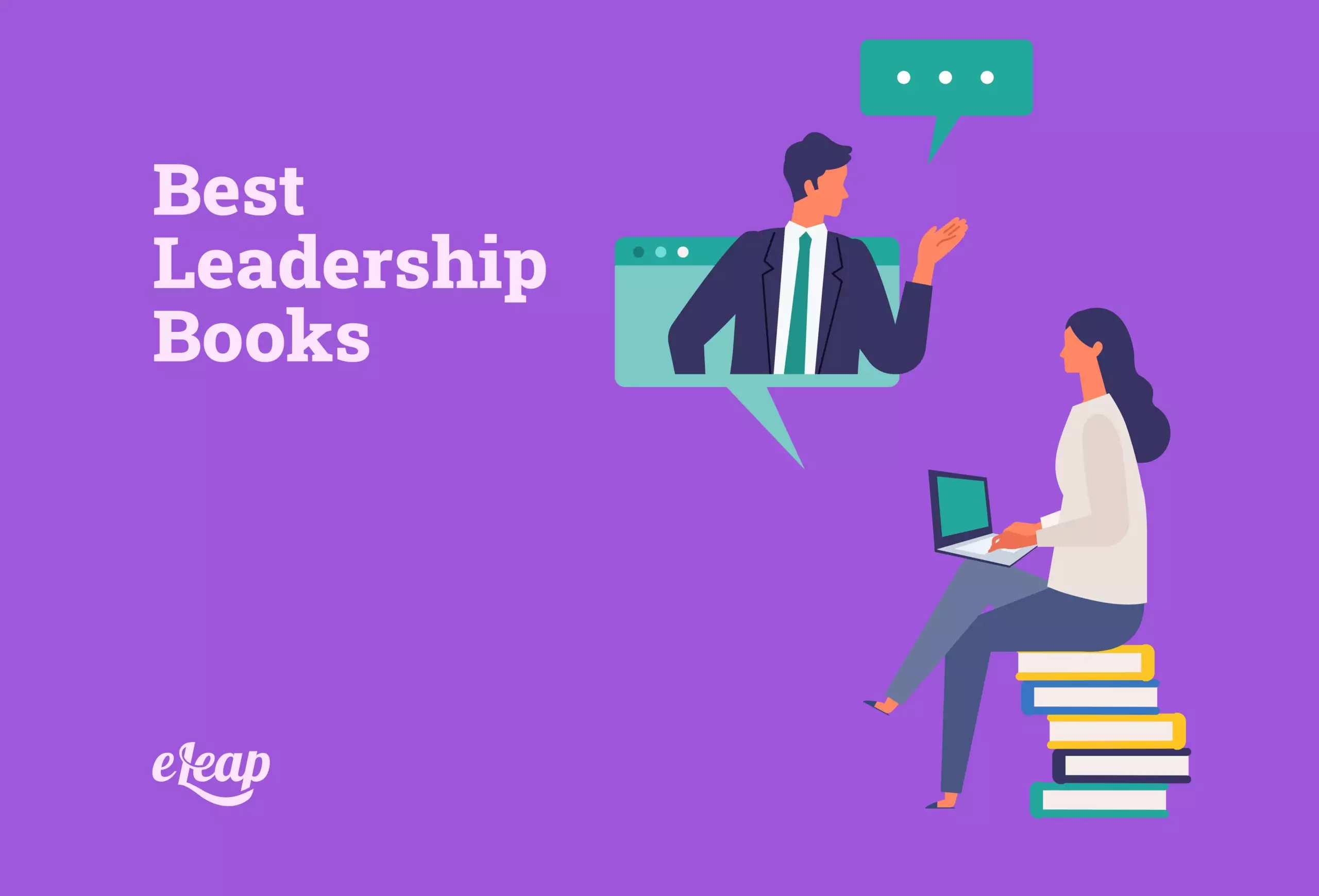 If you're just starting with your business . . . it can be hard to know where to start! Having an opportunity to learn from the collective wisdom of other leaders is usually a good idea. Start with the best leadership books.
You have a big dream and a vision. You have hopes for where you want to end up on your business journey. You know exactly what the end goal is . . . but you have no idea how to get there.
Sure, you have the basics down, from finding a business location, figuring out your overhead, and hiring employees . . . but now what?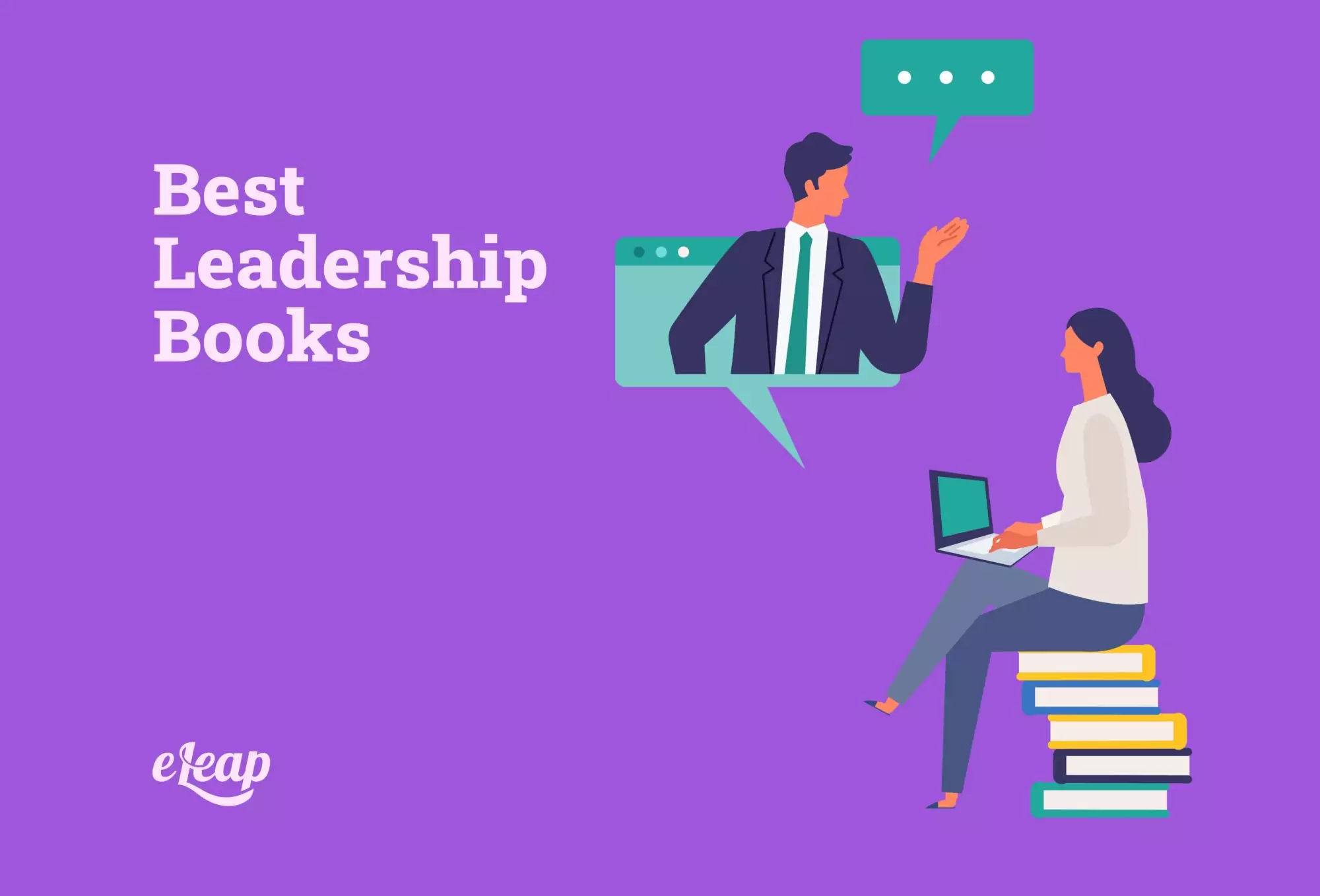 If you're lost and you feel out of your depth, it can work in your favor to seek out help from people who came before.
People have been successful in management and business for years now, so bowing to their greater wisdom and experience can save you time, energy, and stress.
This book is one you've likely heard of. Many business enthusiasts hold this book up as "one of the greats" when it comes to learning about leadership.
It's a National Bestseller that has been around since 1989. The fact that it still has applicable elements today proves that it's truly worth its weight in gold.
This book is great because it allows for holistic, integrated, simple approaches to help you with solving personal and professional problems.
It's a classic and a must-read if you're looking into being a great leader.
A more modern addition to this list, On Becoming a Leader focuses on the qualities that define leadership. It also gives examples of real-world individuals who inherently exude these qualities, so you can look to them and emulate their actions.
This book also offers strategies and tips that you can apply to your leadership practices for inspiration and the like.
Although many other books on this list will focus mostly on the individual and how to improve your skills, The Leadership Challenge puts its attention on how leaders can mobilize others.
When leaders mobilize others, they can create amazing things in the workspace and things that would otherwise feel unfathomable.
The authors focus on methods that, when executed correctly, will help leaders bridge the gap between just doing what they're meant to do and doing it well. This book is about teaching you how to be a leader who doesn't just do but who also excels.
In this book, the author collates the experiences and practices of over 80,000 managers and then presents those findings.
Through this research, Buckingham reveals that despite different backgrounds, styles, ages, and ethnicities, great managers all tend to have one thing in common. The thing they have in common is that they're willing to break "established" business rules.
By breaking these rules, they're recreating the mold and finding new and innovative ways to do things. This allows them to always push beyond what has been done before. It allows them to be trendsetters.
This is one on the list for the entrepreneurial women in your life (which may, in fact, just be you). It can be hard to be "other" in the business sphere (female, biracial, non-gender conforming, etc.).
If that's the case, this book is for you. This book specifically focuses on how to be a strong female role model or a strong female in power. This is the sort of book that gives young girls hope for the future.
In this book, Lauren Graham shows you how to work on entrepreneurship, sexism, and self-doubt. She likes to focus on and highlight the fact that women can empower other women and that you're not alone on this journey.
When it comes to breaking the mold in business, John Kotter has it down to a science. In his book, he shows that he understands that vast, sweeping change is the only way to succeed in the entrepreneurial world these days . . . but he also gets that it's hard to know how to do that, too.
In his book, Kotter reveals his eight-step process for managing change. His book has been used around the world by leaders and managers everywhere. With a focus on making changes and trendsetting, this book is for you if you're looking to make a splash.
This is not the first book written by Jim Collins, but this is the one to read when you're looking at how to be a good leader.
Along with a team of researchers, Collins worked to identify 11 elite companies that could be considered to have "good" and "great" performances. Their organizations are analyzed to see what they do correctly.
Because of this research, this book acts as a complete framework for success when you're looking into business ideas and how to become successful.
Primal Leadership by Daniel Goleman, Richard Boyatzis, and Annie McKee
To be successful at business, you must have happy employees. Your employees must be pleased to work for you, and they should want to make you happy. Additionally, you should want to work with others, and you should want them to want to make you happy.
You need to be a great leader if you want people to please you. To be a good leader, you have to be well-versed with "emotional intelligence."
If you're in touch with your emotions, you can use them as tools in the business to succeed. You can use your emotions to inspire the best of your employees and you can use your emotions to connect with your employees on a deeper level.
Emotional intelligence is one of the best tools you can have in your business arsenal, making it so this book is a must-read.
When it comes to business, your image can make or break your success. If your business looks like it's struggling, people won't want to work with you. Alternatively, if your business looks like it's thriving, people will want to get in on the next big thing.
This means that you have to make it seem as if your business is doing well, no matter how it's going. Putting on the act of success can be very alienating. It can even make you feel more stressed if you can't be honest about your feelings.
That's where this book comes in. If you're having to live a double life with your business, check out Horowitz's book. You'll learn that you're not alone. It can be very helpful and comforting to realize that other CEOs and business owners are feeling the same things that you are.
This book is meant to help you focus on the important things when everything seems like it might impact your success.
Execution by Larry Bossidy and Ram Charan
This book is a love song to the idea that the best way to succeed in business is to just keep working. Although that seems counterintuitive in some ways, the way it's presented in Execution makes you think.
The author explains how getting things done—not having a strategy, spearheading innovation, or anything else—is the most important function of a business leader. There aren't quick fixes or success hacks . . . you've just got to keep on working.
This book delves into detailing the three key processes of execution—people, strategy, and operations—and shows how all three are linked.
Drive by Daniel H. Pink
In Pink's book, he dives into the idea that to be successful in business, you have to understand what it is that makes people excited to work for you.
You may initially think that making money or other sorts of rewards are the way to motivate your employees, but that's not the case on a long-term basis. Although a reward system works for some and can work for them temporarily, it is human nature to try and discover why we're on this planet.
If you can find a way to tap into this innate human desire for purpose, you'll be able to have employees for life. This book is built on delving into deep-seated desires: the need to be autonomous in our work, to get better at what we like to do and to find the greater purpose in life.
Any list about leadership would be lacking without Carnegie's book. It was originally released in 1936 as a self-help book. It has since gone on to sell more than 15 million copies across the entire world!
Carnegie focuses on persuasion, career advancement, communication, and influence. The fact that his book is still selling so well supports the idea that these specific elements are as important and relevant today as they were when the book was first published.
If you're only going to read one book on this list, have it be this one.
Others That Are Worth Mentioning
If you've checked out the ones on this list but you're still looking for more content, here are some additional books to check out: