7 Tips to Ensure a Smooth LMS Implementation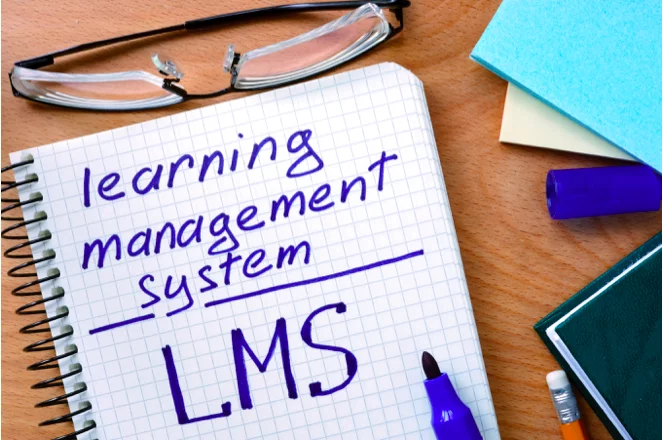 Whenever you're introducing new software or even a new way of doing things into an organization, it can get bumpy. Employees may be reluctant to embrace change, or they may simply decide they want to fight anything new and different without an ideological bent. It may be that things aren't going as smoothly as they could, which can cause frustration, taking a hit on morale and productivity.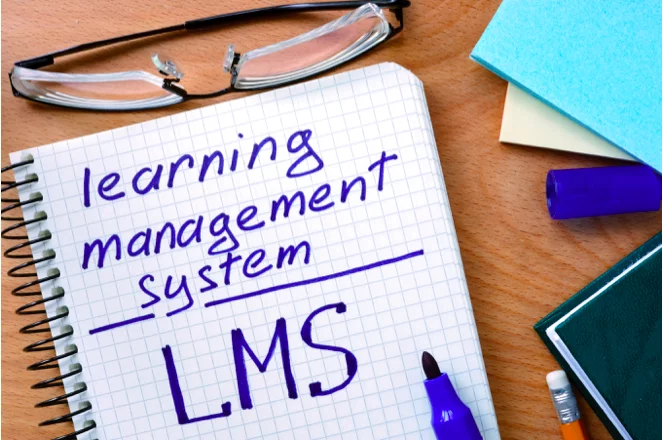 While today's learning management systems are designed to be incredibly user-friendly, that doesn't mean you might not have some trepidation about a rollout, whether it's the first time you're introducing the use of e-Learning, or you're switching platforms. Get a free consultation on how to implement a learning management system.
The first thing you can do, of course, is select the best platform. When you select a great platform, you're going to have not only the best features but also terrific customer service and a simple way of doing things that will appeal to your employees.
However, even when you choose a great system to deliver employee training, there are some other things you can do to make the entire implementation and rollout process go as smoothly as possible.
Know the Ins and Outs of Your LMS
Even if you think you've selected an excellent product, you, as a training manager or employer, should still be aware of how the system works. Get professional help from the LMS company if needed or offered. You want this not only to create a background to guide your employees, but it's also important so you can help everyone in your business maximize the LMS, and increase your ROI.
In the weeks leading up to the rollout, take advantage of the tutorials and how-to videos likely offered by your LMS provider (if this isn't available, you might want to rethink your selection).
Explore all of these tutorials, and if you come across questions you may have, get in touch with the customer service team (again, if this isn't available, you might reconsider your LMS selection).
Outline a Strategy
Before the rollout of any software, it's a good idea to have a firm strategy in place. It's best to start creating this plan as soon as you choose a vendor.
You'll eventually move on to the next step we recommend, which is creating an implementation team. They'll carry out several parts of your strategy including doing practice runs leading up to the rollout, and provide their own feedback about how everything works and any criticism or questions they may have that could make things go more smoothly.
Designate an Implementation Team
Unveiling new software can be intimidating for employees, and things are likely to go quite a bit more smoothly if you have a dedicated team in place that can become the go-to people in the whole process. Train this team comprehensively on the software in the weeks leading up to its introduction to the rest of your workforce. These weeks of hands-on training will give them the experience they need to become experts on the LMS, and they can manage the rollout. This team should include a leader who facilitates communication between your organization and your vendor, as well as someone who's skilled in areas of general technology. You may also include a training manager or administrator on this implementation team.
Decide Who Will Be In Charge of the LMS After the Rollout
Is your same team going to stay in place to continuously monitor your LMS and training delivery, or will you shrink this team once everyone becomes more comfortable with the software? You'll need to decide things like who can access what within your system, how reports and assignments will be managed, who will take care of general training administrative tasks and decide on overall levels of responsibilities as it pertains to training.
If you're just moving from one LMS to another you probably already have this in place, but if you're moving from classroom training to either a strictly e-Learning method, or to blended learning, these are all things you'll have to decide leading up to roll out.
Identify Training Priorities
You're probably not going to create every single course you'll ever need before introducing a new platform, but you can get introductory content together, which will be useful as your employees are just getting a feel for the new system. Many LMS vendors have pre-designed courses that can cover basic topics, such as sexual harassment training or customer service training, so you may want to look for these options in the selection process. You can then populate your LMS with more content as your needs and expertise grow, but don't introduce your employees to an empty set-up. There need to be things available for them to explore and get comfortable with.
Make Sure Your Technology Is In Order
If you're opting for a cloud-based learning management system, you don't have a lot to worry about regarding technology, but it's still a good idea to give everything a run-through, or several run-throughs to make sure it's all going to go smoothly.
Even with a cloud-based option, let's say you're using training videos you've sourced from YouTube or another outside source, or perhaps you're including social media as part of your training. Will users be able to seamlessly access these areas, or will there be restrictions that could prohibit them from doing so?
Be Ready To Show the Whys, Not Just the Hows
If you want your employees to fully embrace this shift, you need to be prepared not just to train them on using the system, but also demonstrate value to them. As part of your strategy and implementation plan, make sure you're emphasizing the unique value this LMS will have on their lives, their jobs, their careers and the business as a whole. Get them excited about the possibilities that will come with this rollout, so they feel like it's an incredible opportunity, rather than a hassle or something that is going to cause them any hardship.
So there you have it – tips for making that LMS rollout go a little more smoothly. Do you have any tips to add?
Don't Miss These Essential Tools