Training Management Software
Training Management Software Goes Web-Based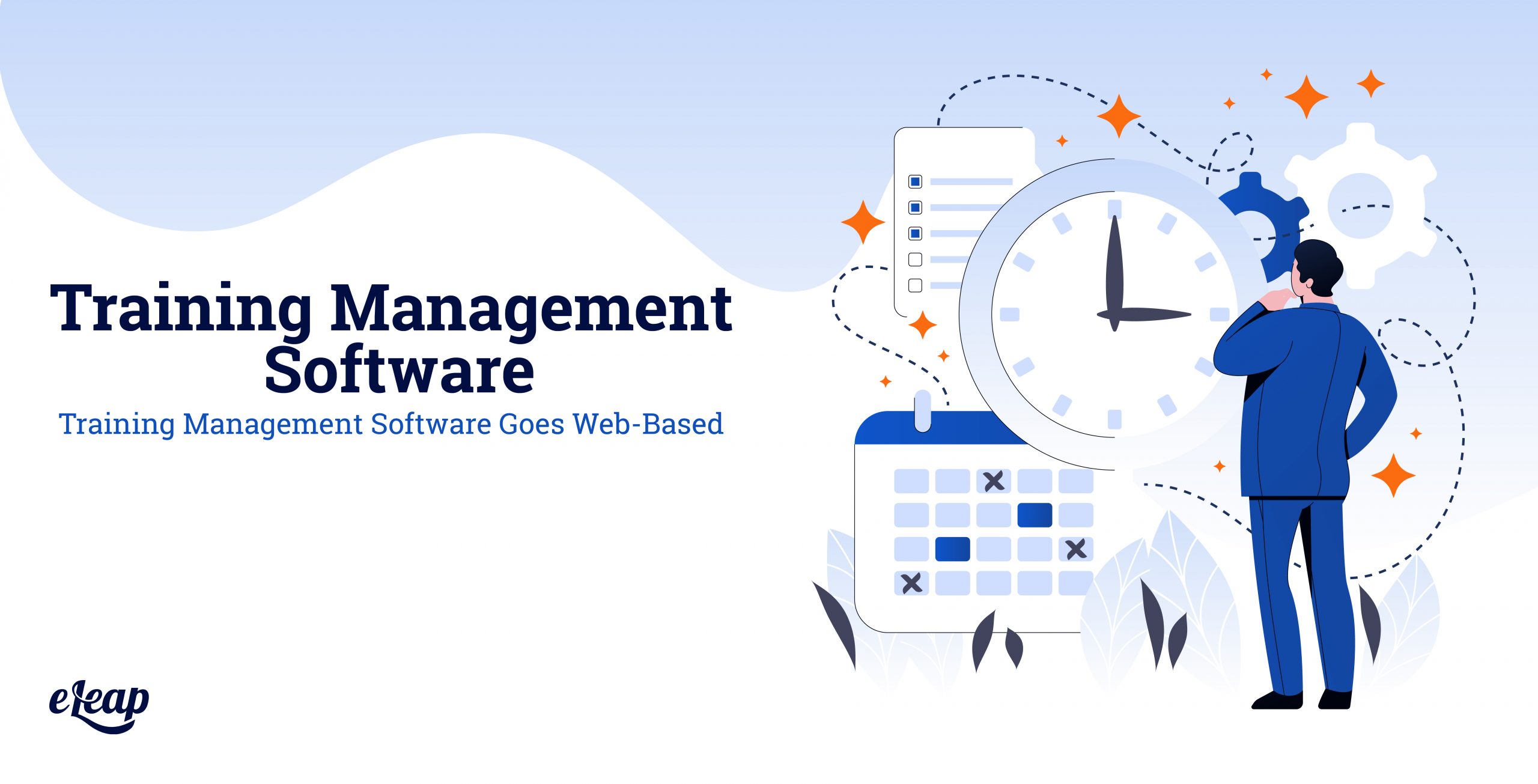 Training management software is known for its benefits in centralizing learning and development processes—but what if there is an even better way? What if there was a way to have all of the features of the software available anywhere, anytime, and with no installation headache or upkeep? Many companies are making the switch from traditional hardware training to web-based training management software systems.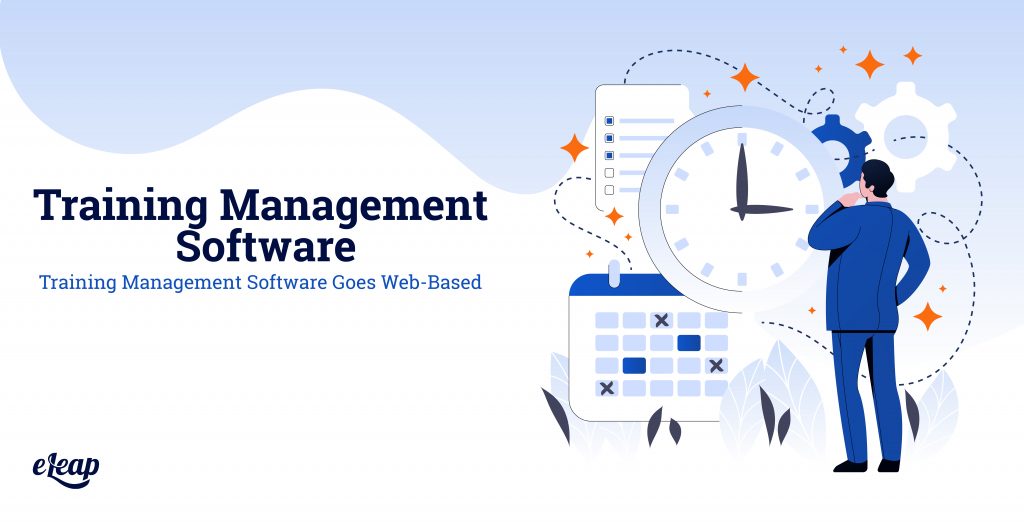 The key features of training management software hold true—and are even improved upon—with web-based systems:
Centralized training data:
You can easily access and manage course catalogs and training metrics in one location. The added bonus with web-based training management software is that this data is available anywhere, from any computer. It's not just easy access but always access.
Streamlined training processes:
With training management software, it is easy to schedule and assign user pathways, groupings, deadlines, and requirements. e-Learning constructs a simplistic administrator and user relationship. It also offers automated "smart options" that can help you create groupings or course loads quickly and efficiently.
Tracking systems:
To ensure training programs are being utilized in accordance with legal regulations and company policy, it is imperative to track which training have been completed and which are overdue. Training management software is known for its success in automating email reminders for upcoming and overdue training. Online LMS deadlines and notices are now as easy as getting a Facebook notification.
Reporting systems:
Once training has been completed, you want to see how successful it was. Training management software offers dashboards, reports, scorecards, and metrics to help track individual and company employee performance. These systems can help determine where skill gaps exist for individuals, and which training will be most effective in filling these voids. Web-based LMS software can also be linked to employee productivity reports to correlate training with performance, which helps to determine the success and growth of L&D programs.
Cost reduction:
Training costs help to eliminate wasted time, resources, and money by being more efficient and centralized. This is further amplified by an Internet-based system because it is easily accessible and updatable to ensure your business is always getting the best platform for less.
eLearning also has other features, such as eCommerce, custom branding, localization support, custom course development, and live online classroom training with instructors. Web-based training management software systems enable support and updates in seconds, while hardware could take hours. You can easily add courses to your catalog the moment they are uploaded. eLearning moves training management to a new level: anywhere, on any computer, by anyone.
In the next three years, the corporate eLearning worldwide market will be worth upwards of 31 billion dollars. It is becoming a necessary instrument for learning and development. Training management software is becoming as easy to use as email or social media. With an influx of workers demanding training and technology, this ability for fast-paced e-Learning will help train and retain the best talent.
Training management software is transforming as education "in-the-clouds" begins to show the largest promise of productivity, efficiency, and success.
eLeaP's training management software is designed to put you in total control of the training packages that you deliver to your workforce. eLeaP's training management software empowers you to create your own course content by incorporating the likes of PDF, Microsoft Office, photos, video, audio and SCORM files. And if you haven't got the time to do that, send us your files, and we'll create them for you.
If your goal is to improve performance, reduce costs and strengthen compliance, a strong training management software is a must.
With eLeaP's training management software, everything is made as simple as possible for you. You don't need to be an IT expert to operate eLeaP. If you can operate a keyboard and mouse, you can get started today. Similarly, eLeaP's training management software is based completely online, so requires no installation, no new hardware, and no IT staff to handhold you.
eLeaP's training management software succeeds were other options fail by being easy to use, powerful and flexible. eLeaP can be available to all staff 24/7, 365 days a year, whether in the office or on the go, via mobile access. eLeaP delivers everything you could possibly require from a piece of training management software.
If you're still not ready to commit to eLeaP, why not try our 30-day free trial today? This will allow you to sample the sophistication, yet simplicity, of the eLeaP system, and then you can agree on a personalized payment package once the thirty days is up. Check out the Quick Overview of eLeaP, and sign up today.
Don't you think its time to talk to eLeaP? Our solution will give you what you want:
eLeaP is available at a cost that suits you. Arrange your own monthly budget with us to suit your organization.
eLeaP's training management software is so simple to use that the only 'skill' your employees will need is the ability to use a keyboard and mouse.
Because eLeaP is a training management software there are no upfront IT requirements either. eLeaP negates the need for expensive new equipment, complex installations, or even downloads. No IT staff. No consultants. No cost. No hassle.
We provide outstanding customer support ensuring that your training requirements with eLeaP are completely satisfied.
If you still want to find out more about eLeaP, take a Quick Tour. We're sure you'll be impressed with its sophisticated features and ease of use.
Remember with eLeaP there is:
Nothing to Install
No Cost. Absolutely No Cost
No Commitment
No Upgrade fees
No Licensing fees
No IT Consultants
No Hardware Requirements
No Hassle
eLeaP™ LMS Quick Tour
This Quick Overview of the eLeaP™ Platform enables you to see some of the compelling and easy to use features available. The Overview Tour enables you to quickly decide if eLeaP™ warrants further evaluation using our free trial or live demonstration options.