The Top 5 Workplace Trends That Will Impact Your Organization In 2022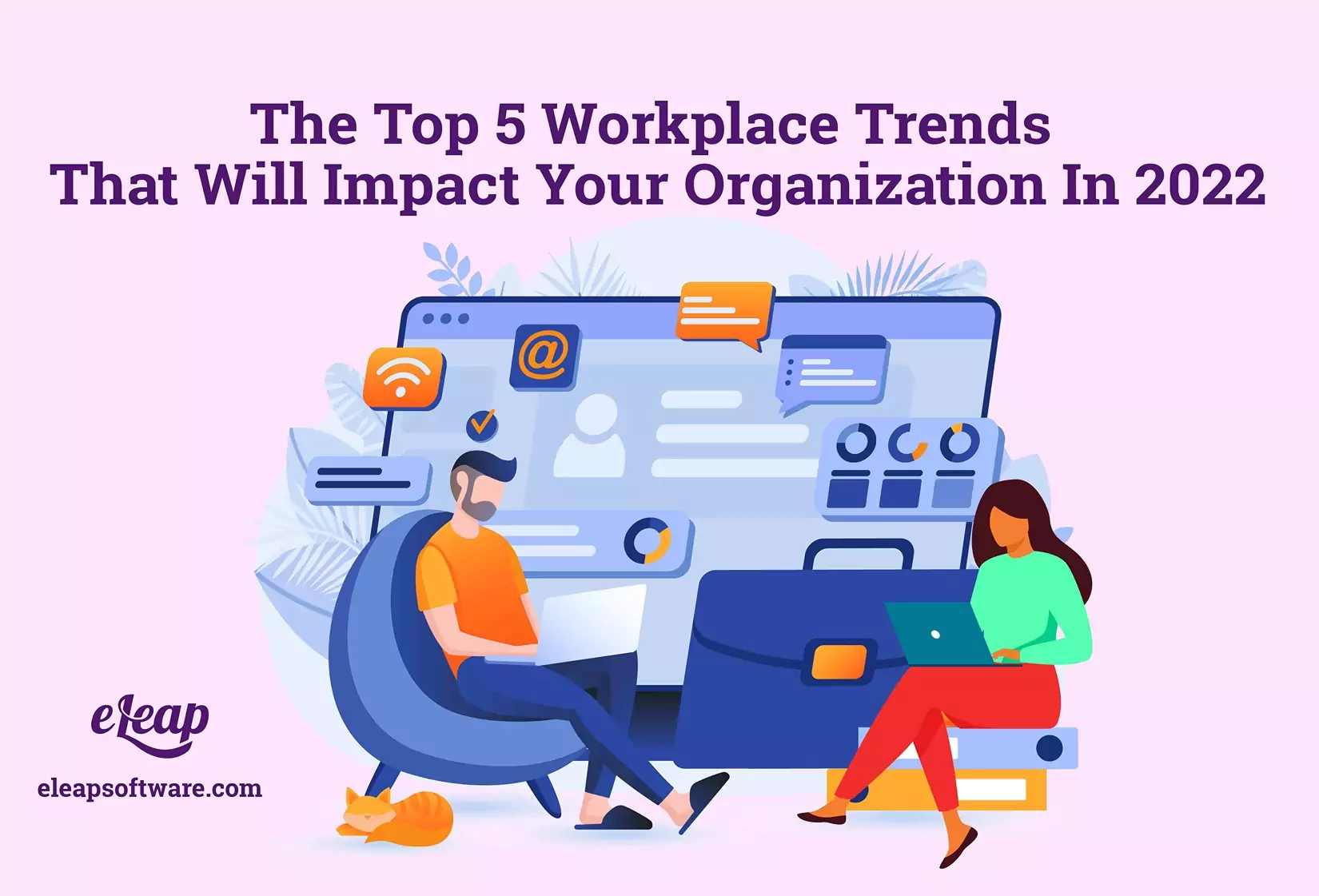 As we move into the second half of the year, it is essential to keep an eye on the top 5 workplace trends in 2022. By understanding these trends, you can ensure your organization is prepared for the future. Here are five of the most critical trends to continue to watch out for in 2022: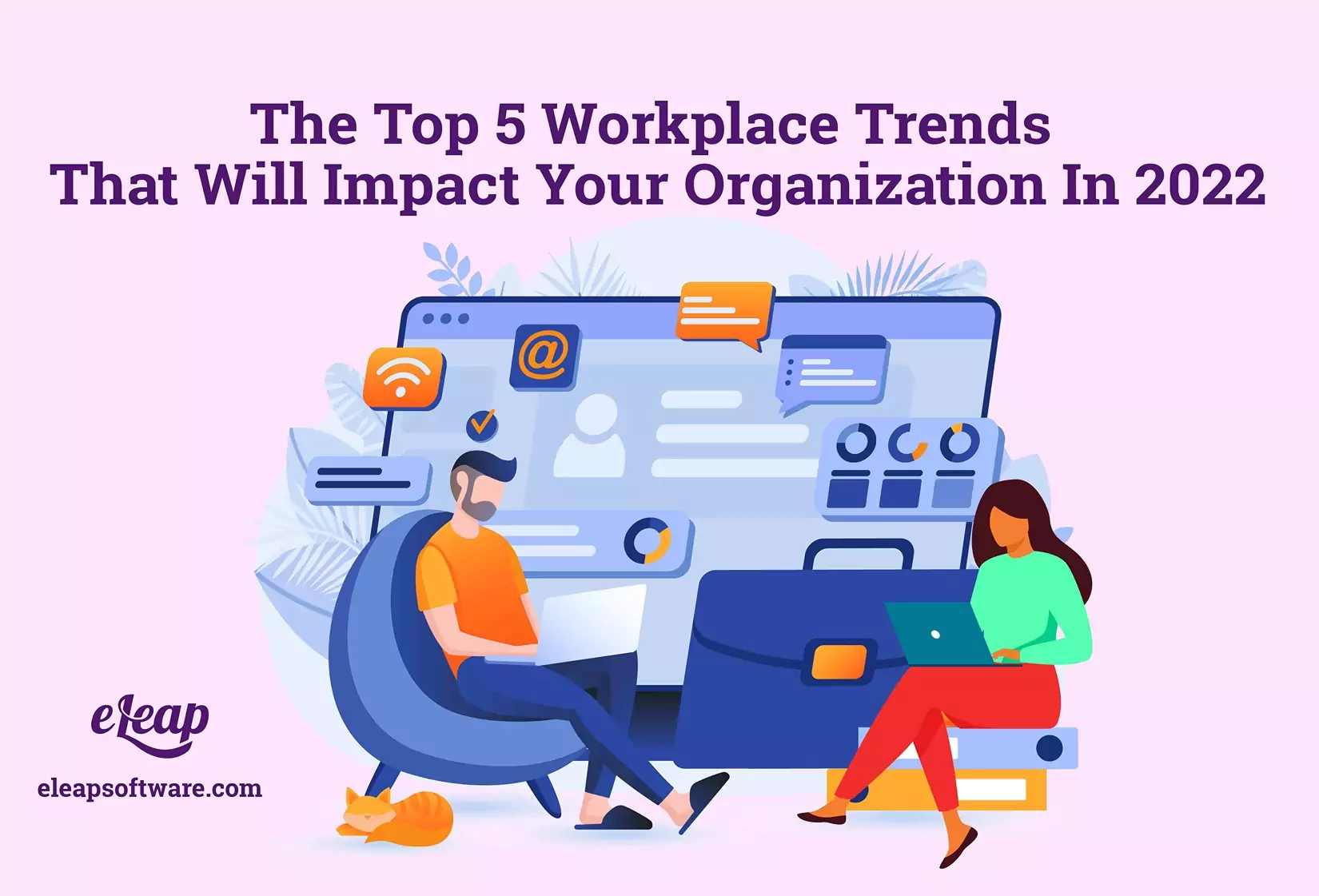 The Rise of the Startup Boss
As the economy improves, more organizations will transition to a startup model. This shift from the traditional corporate hierarchy will lead to increased creativity, innovation, and entrepreneurial leadership. To stay ahead of the curve, employers need to start thinking about how they can promote creativity and innovation within their organizations. There are tools and resources available that can help with this.
The Increasing Importance of Professional Development
With the rise of the startup boss, professional development continues to become even more critical. Employees will need to constantly learn and grow to keep up with the ever-changing business landscape. Employers must provide their employees with opportunities for professional development, whether offering in-house training or reimbursing for outside courses. In the current employment market, it is essential to set your company apart by providing opportunities for professional development. Lean into organizations and tools that will support this, such as professional development software or an employee professional development budget.
The Emergence of The Manager as a Leader
As organizations move away from the traditional corporate hierarchy, managers become more important as leaders. This shift requires managers to develop new skills, such as communication and team building. To succeed, managers need to motivate and inspire their teams. They also need to be able to provide feedback that is both constructive and positive. Training your managers on these essential skills will help them transition into this new role and support your company's success. Working with trusted leadership development resources is important to ensure your managers are set up for success.
The Impact of the Economy on Employee Retention
The current economy is having a significant impact on employee retention. To keep talented employees, employers need to offer competitive salaries and benefits. They also need to create a work environment conducive to employee retention. This includes offering flexible working hours, providing opportunities for professional development, and promoting a healthy work-life balance.
The Need for Flexible Working Hours
As the world becomes increasingly mobile, many employees will demand more flexible working hours. Flexible working hours are becoming increasingly important, and employers need to offer flexible working arrangements to attract and retain top talent. The pandemic showed many that workers could be productive working at home, and as a result, the demand for flexible working hours will only continue to grow.
Heads-up
In 2022, several trends will have a significant impact on your organization. By understanding current workplace trends, employers can create an environment conducive to employee success. Employers can attract and retain top talent by offering opportunities for career advancement, access to professional development resources, and competitive benefits.
The need for career advancement is one of the primary drivers of organization growth. And with career advancement opportunities come career development resources and competitive benefits, which can help companies retain top talent.
Over the last decade, career advancement has become more critical to organizations. What's more, it's crucial that employers not only initiate and maintain programs that support their employees in advancing their careers but also provide the tools and resources they need to continue to do well into the future.
eLeaP recently conducted a Workplace Report that underscores the importance of managers in employee retention and professional development. Companies can demonstrate their commitment to employee development by removing barriers to professional development and investing in manager training. Employee retention will improve, and the workforce will be more productive. Companies can also assist managers in effectively communicating with employees about their professional development by providing resources for managers to give feedback to employees. Ultimately, these steps will create a more positive work environment and increase employee satisfaction.
By providing a structure for supporting career advancement, increasing access to professional development resources, and encouraging employee retention, eLeaP's Enterprise Learning Management System and Agile Performance Management platforms can help organizations address the issues raised in the survey. eLeaP's tools can help managers overcome barriers to career growth and development by providing clear career paths, access to education and training resources, and opportunities for advancement. Additionally, eLeaP's tools can help managers maintain a good relationship with their employees, provide clear career paths and opportunities for improvement, and respect work/life balance. Using eLeaP's tools, managers can encourage employees to stay with the organization and promote employee engagement.
Contact eLeaP today to learn more about how they can help your organization overcome career growth and development barriers.
About the author:
Bill Brown is an accomplished Human Resources Executive with and in Fortune 500 and VC-backed startups. Bill has an impressive 15-year career that includes advancement to increasingly demanding leadership roles based on success as a trusted business partner. With a solid history of leading the way in Organizational Effectiveness and Change Management, HR Strategy focused on Employee Experience, Change Management, Customer Experience and business strategy, he is very much at home advising the C-suite on strategy, implementation, and execution. As a result, his successes include building dynamic cultures that attract, develop, and retain top talent.
​
Bill has made key contributions driving client engagements, providing high-value HR and business consulting services for startup to established corporations and fast-growth organizations. His successes include leading clients to build distinct HR infrastructure, strategic plans and cultures for growth and scalability. Learn more about Bill at https://www.thinkpeopleculture.com/