eLeaP Named Top Performer in the Summer 2022 Corporate Learning Management Software (LMS) Customer Success Report
Louisville-based eLeaP earns Top Performer award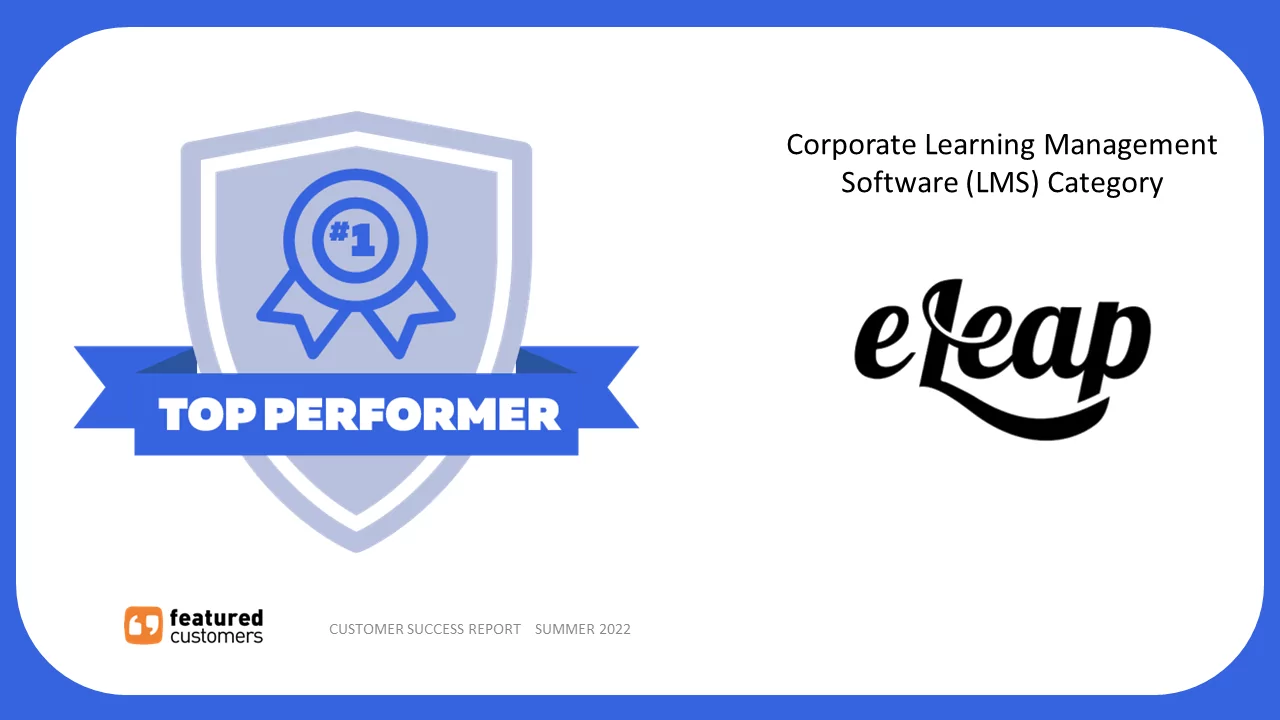 LOUISVILLE, KENTUCKY, UNITED STATES, July 14, 2022 –
eLeaP has been named a Top Performer in the Corporate Learning Management Software (LMS) category for the Summer 2022 Customer Success Report published by FeaturedCustomers. FeaturedCustomers is the leading customer success content marketing platform for B2B business software & services helping potential B2B buyers make informed purchasing decisions through vendor validated customer success content such as customer testimonials, success stories, case studies, and customer videos.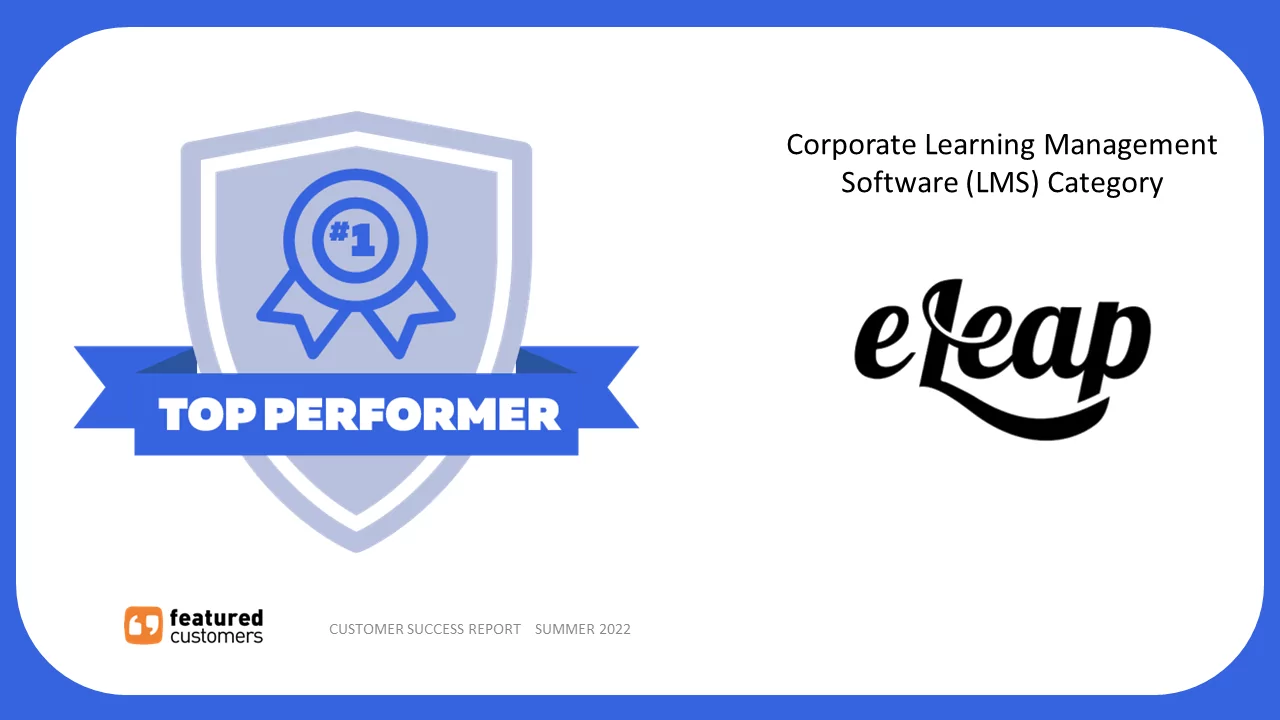 FeaturedCustomers evaluated all the potential Corporate Learning Management Software (LMS) companies on its platform for possible inclusion in the report. Only 36 companies met the criteria needed for being included in the Summer 2022 Corporate Learning Management Software (LMS) Customer Success Report. eLeaP earned a Top Performer award in the category.
"For the third year in a row, eLeaP has earned the Top Performer award. This is testament to the dedication, hard work and tenacity of our team. We are incredibly proud of this achievement and continue to dedicate our success to our incredible customers who have supported us for over 17 years."
Don Weobong, President
The Customer Success Report is based on the curation of authenticated case studies, testimonials, and videos from across the web, telling a complete story of vendors in the Corporate Learning Management Software (LMS) space through real customer experiences. Rankings are determined by multiple factors including total number of customer success content, social media and market presence, vendor momentum based on web traffic and search trends, and additional data aggregated from online sources and media properties.
Top Performer – The Top Performer designation is awarded to vendors with significant market presence and enough customer success content to validate their vision. Top Performers' products are highly rated by their customers but have not achieved the customer base and scale of a Market Leader. Highly rated by customers, eLeaP consistently publishes high quality, vendor produced customer success content and curates quality customer references from multiple third-party sites.
The full report, along with eLeaP's profile, is available for you to download here: https://www.featuredcustomers.com/vendor/eleap
About eLeaP:
eLeaP launched in 2005 with a mission to assist businesses in managing organizational compliance and team performance via intuitive, groundbreaking digital tools. Since that time, eLeaP has grown to become one of the industry's leading learning management systems (LMS), and has earned numerous awards from the likes of Capterra, Featured Customers, and eLearning Industry to name just a few. eLeaP helps organizations in various industries from 21 CFR Part 11 regulated industries like Medical Device, pharmaceuticals, contract manufacturing organizations to financial companies, technology companies as well as private colleges, streamline compliance documentation and skills development while saving time and money.
About FeaturedCustomers:
FeaturedCustomers, the world's only customer reference platform for B2B business software & services, helps potential B2B buyers research and discover business software & services through vendor validated customer reference content such as customer testimonials, success stories, case studies, and customer videos. Every day their platform helps influence the purchasing decisions of thousands of B2B buyers in the final stages of their buying cycle from Fortune 500 companies to SMB's. For more information, visit their website.
Contact Information:
Telania | eLeaP
1300 South Fourth Street
Suite 350
Louisville, KY 40208
Phone: (877) 624-7226
Fax: (502) 585-2345
Email: sales@eleapsoftware.com
Twitter: http://twitter.com/eLeaP