eLeaP Adds 2 Factor Authentication to Enhance Security of Learning Management System
eLeaP 2FA to enhance security and data integrity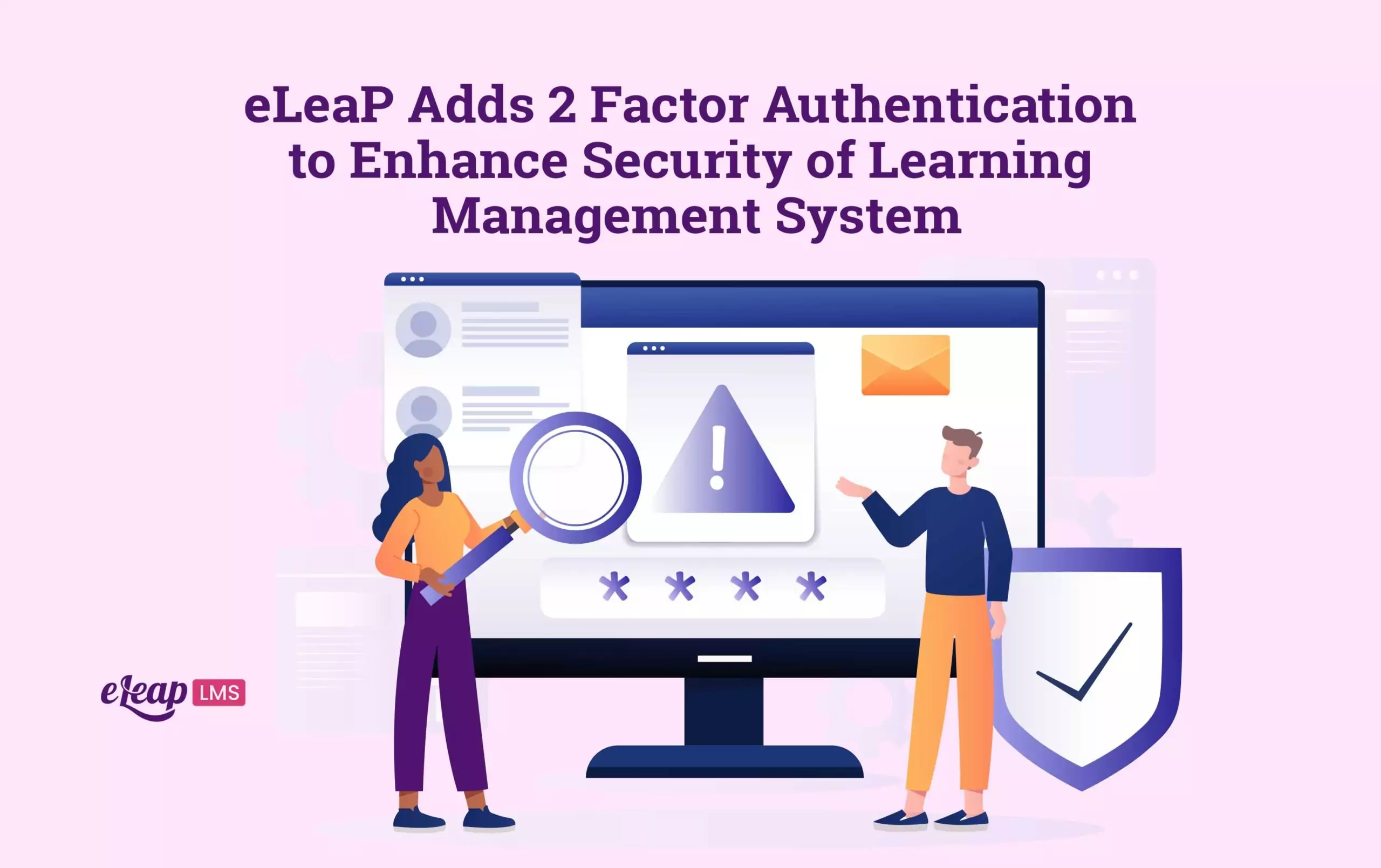 LOUISVILLE, KENTUCKY, UNITED STATES, March 20, 2023 –
eLeaP, a leading provider of Learning Management and People Success Systems, announced today that it had added Two-Factor Authentication (2FA) to its platform, enhancing the security of its online learning offerings. With 2FA, users will be required to provide a second form of identification, such as a code sent to their mobile device, in addition to their username and password to access the system. This new security feature provides an extra layer of protection for user accounts, ensuring that only authorized individuals can access sensitive information.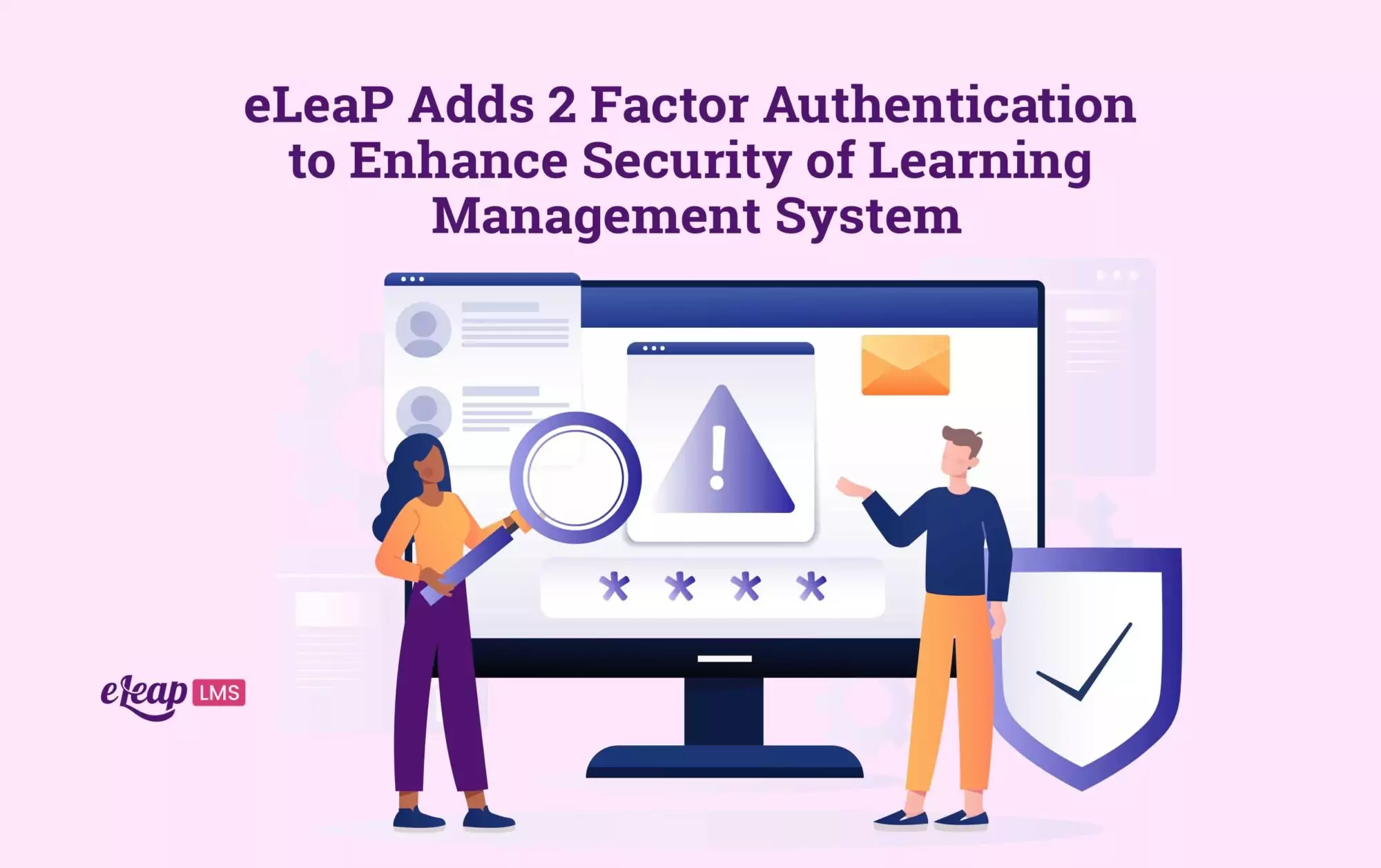 "We are proud to offer this additional layer of security to our users," said the eLeaP president, Don Weobong. "With the increase in cyber-attacks and data breaches, we believe it is essential to provide our clients with the best possible security measures to safeguard their sensitive data."
2FA provides an added layer of security to prevent password-based attacks, such as phishing. This security measure is becoming increasingly popular across industries such as tech, banking, finance, and government agencies. However, it is essential for industries like life sciences, pharma, and medical device manufacturing, where sensitive information is being shared and protected.
The life sciences industry constantly develops new products and technologies that must be protected. Therefore, with the implementation of 2FA, companies in this industry can ensure that their sensitive information is safeguarded against unauthorized access.
More so, many industries, including the life sciences industry, are subject to strict regulations regarding data privacy and security. They could be sued for a breach of contract should their client's information get leaked, perhaps through a cyber attack. Therefore, with such high stakes, companies in this industry must take every precaution to protect their assets and maintain customer trust. Implementing 2FA can help companies meet these requirements and avoid potential fines or legal action.
While adding an extra step to the login process may seem inconvenient, 2FA improves the user experience by providing security to all the parties involved.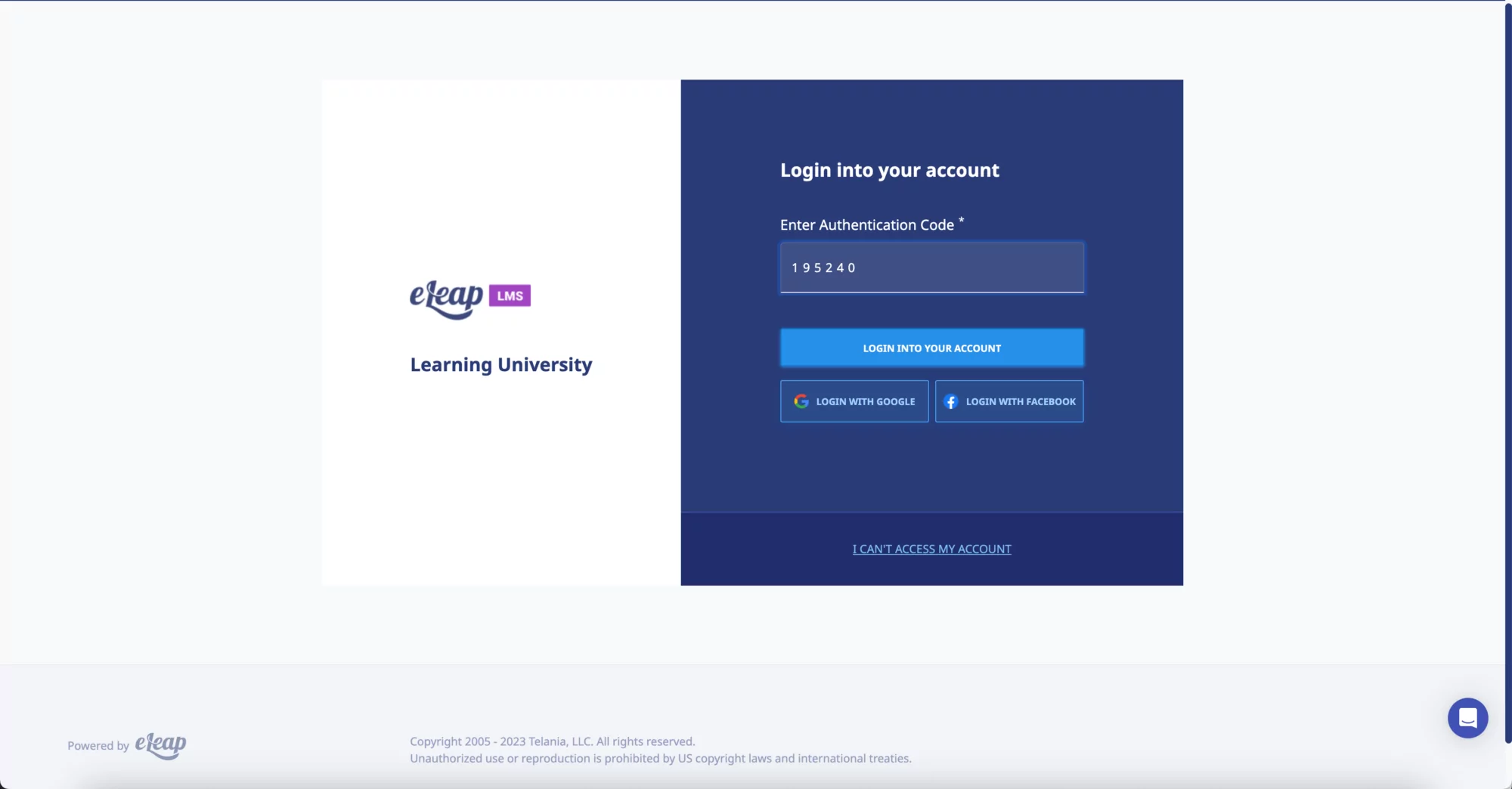 eLeaP's 2FA is an opt-in feature and is available to all users of the Learning Management System. To enable this feature, users can follow the instructions on the eLeaP platform. The 2FA process will take only a few extra seconds to complete, but the added security measures will put the user's mind at rest, knowing that their data is safe.
About eLeaP:
eLeaP launched in 2005 with a mission to assist businesses in managing organizational compliance and team performance via intuitive, groundbreaking digital tools. Since that time, eLeaP has grown to become one of industry's leading learning management systems (LMS) people success platforms (PSP), having earned numerous awards from the likes of Capterra, Featured Customers, and eLearning Industry, to name just a few. eLeaP helps organizations in various industries, from 21 CFR Part 11 regulated industries like Medical devices, pharmaceuticals, and contract manufacturing organizations to financial companies, technology companies, as well as private colleges, streamline compliance documentation and skills development while saving time and money.
Contact Information:
Telania | eLeaP
1300 South Fourth Street
Suite 350
Louisville, KY 40208
Phone: (877) 624-7226
Fax: (502) 585-2345
Email: sales@eleapsoftware.com
Twitter: http://twitter.com/eLeaP