Lessons from Some of America's Most Loved Companies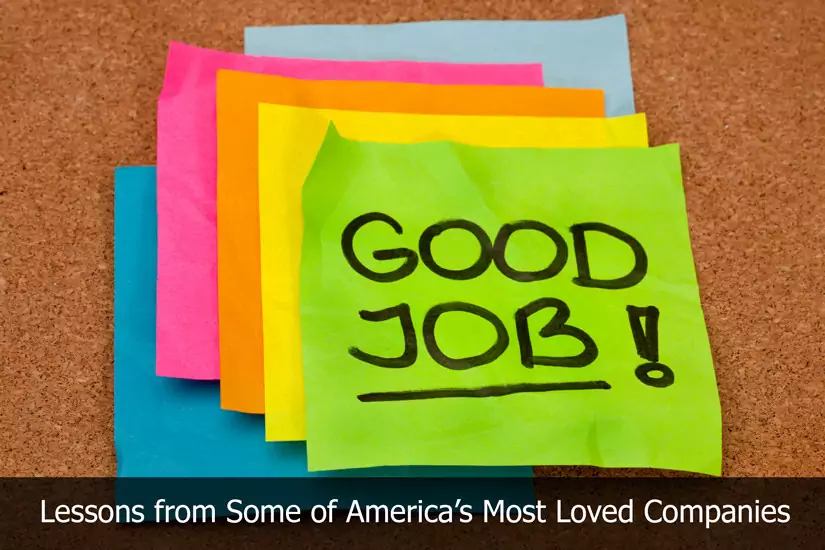 In our previous post we discussed something making news headlines in a big way right now – the fact that Time Warner Cable has been named as America's most hated company.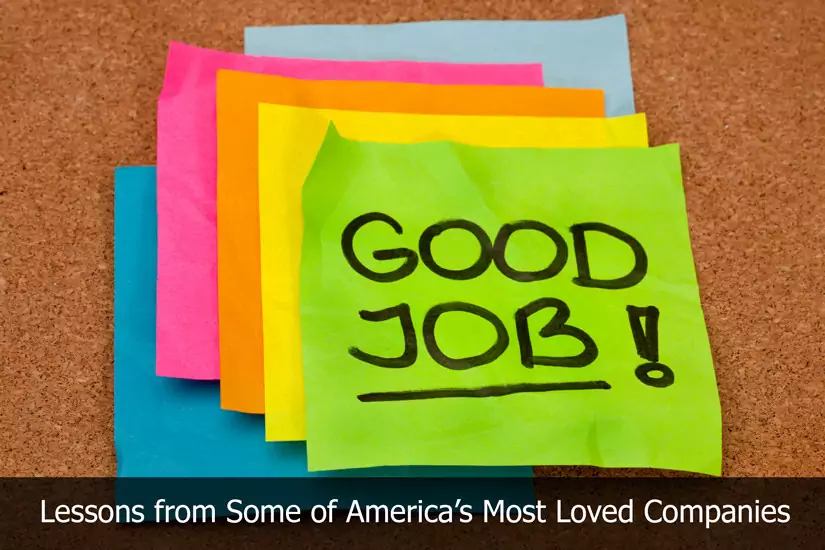 We talked about one of the primary reasons why that is — their less-than-desirable customer service. Poor customer service almost always comes from a lack of training and development, and while there are lessons to be learned from companies who don't get it right, there are also things we can learn from the companies who actually do train their employees to provide exemplary service.
Download the free whitepaper The Strategic Value of Workplace Training and Development
We're highlighting three companies that continuously rank as among the most loved in the U.S., and sharing some of the many ways they're doing things well.
Publix
Publix has become one of not just America's most admired supermarket chains, but one of the top retailers in the country overall, particularly as it pertains to customer service.
When you walk into a Publix store you're going to find employees who are both able and eager to help. Typically when you visit a grocery store and ask an associate where to find something you may be directed to an aisle number.
At Publix that associate will walk you to your destination and ensure you have what you need in your hand.
Employees are trained from the start on follow-through and not just being kind to customers but really adding some sense of value to their lives.
This dedication to providing excellent service stems from a need to compete with big box retailers like Walmart where the focus is always on the lowest prices, while employee training and ultimately customer service seem to fall to the wayside.
Ace Hardware
Ace Hardware is one of those unique stores that still manages to feel like a small-town hardware store from the 1950s even though it has more than 4,500 stores located throughout the country.
It's also unique in that it's managed to persevere even in the face of tremendous competition from big box retailers and ecommerce-based stores.
So what makes Ace Hardware a standout?
Again, it all goes back to customer service. Ace Hardware knows it has to remain relevant and competitive in a changing landscape and the company does that by offering top-notch service to each person walking in the door. That begins with their corporate training program. Employees are comprehensively trained on not just being nice and friendly, but there's also a tremendous emphasis on product and service training.
When you go to Ace Hardware you know you're going to encounter an employee who's an expert on everything in the store and that's something you're not as likely to find at a Lowe's or a Home Depot, and you certainly won't get it when shopping online. That level of training and expertise is what leads many customers to be willing to pay a bit more than they might at the competition.
Ritz-Carlton
Ritz-Carlton is a hotel chain synonymous with luxury.
With a sense of luxury comes the requirement of providing excellent service, all the time.
In order to keep up with the demands of customers and to ensure they get the experience they pay for, Ritz-Carlton trains its employees not just on the standards of customer service, but also how to plan for the worst and what to do if it happens.
While the company certainly doesn't want mistakes or missteps to happen, their training approach follows the idea that it's inevitable from time-to-time and rather than letting service falter as a result, it's best to be proactively prepared to handle these situations.
These are just three examples of companies that do training well, and it shows. Companies who aren't achieving their full potential can consider investing in innovative and robust training like the companies above.
eLearning and associated tools make this simpler and more budget-friendly than ever before, so even the smallest of businesses can train employees to perform like the leaders in customer service.