How to make the best of e-learning with a limited budget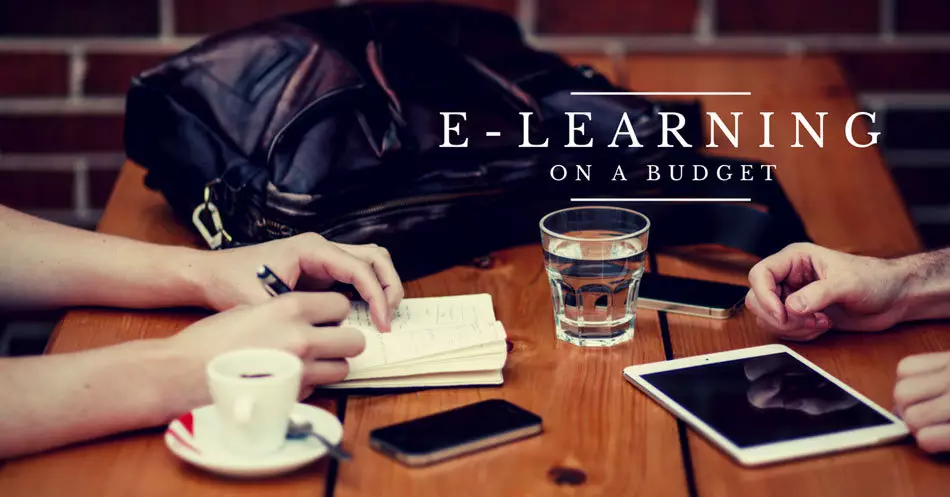 What do you do when you prefer e-learning for your employees but have a limited budget? Well, you stick to your choice, of course! Yes, it is possible to develop e-learning on a limited budget. We must realize that an astute business sense is not just about finding the least expensive way of doing things, but about using existing resources in the best possible manner. With the right tools and talent, you can create an awesome learning experience for your employees, without having to invest a fortune.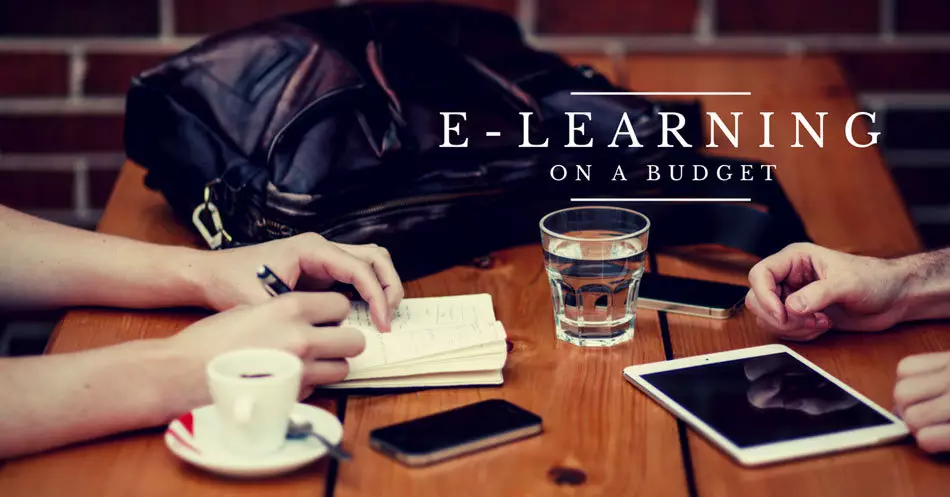 Here are eight simple tips for creating e-learning on a limited budget.
1. Invest in needs and audience analysis
Analyzing the learning needs and audience profile is important, even though you may feel it to be an unnecessary expense. If you are clear about who your target audience is and what they want, you can save yourself several rounds of revisions, or in some cases, content restructuring at a later stage. Consider using surveys and interviews to figure out the preference of your learners and align it with the organizational goals. If you spend sufficient time in the analysis phase, the design and development phases will be streamlined so that you can create relevant and engaging courses on a limited budget.
2. Avoid multiple revisions
If you have the luxury of time and money at your disposal, then you need not worry about the e-learning module going in for multiple rounds of revision. Learning designers have to deal with this, all the time. Maybe the client does not like the color palette used, or wants better interactivity, or wants to tweak the content, and so on. But whatever it is, numerous rounds of revisions can be costly. It can make you slip the production deadlines too. So, it is a good idea to iron out niggling issues at the very beginning. This is where you need to sit with your SME and understand the requirements. Make a list of all the queries you need to be answered. Try and understand what is the actual requirement is and then plan accordingly. This will save you from having to undergo numerous revisions at a later stage.
3. Use your resources well
It is really exciting to start on a blank canvas. Customizing the learning from scratch is ideal, but may not be practical if you are on a shoe-string budget. When you have to keep an eye on the budget, then it makes sense to reuse anything that will fit the bill.
For example,
Use existing content, graphics, media, and other learning assets in order to save time and money. Maybe you should consider keeping just the "need to know" content and ignore the "nice to know" part, to work within your budget. The audience will like this, too, as they will not have to go through the unnecessary But, you need to consult the SMEs before taking a call on which content is essential and what can be deleted. The starting point for this is determining the learning goals. You should not cut corners on the end result you plan to achieve.
If you have old, boring instructor-led classroom learning, consider converting them into engaging online content. Obviously, you need to tweak the content and graphics to suit the online mode of delivery. By revamping existing courses, you do not need to reinvent the wheel and can save substantial time and other resources.
Reuse existing templates as much as possible. Templates have a predefined structure. All you need to do is to upload relevant content in the existing fields. This way, you do not need the services of a designer. You can do the job yourself.
4. Choose bite-sized training
Instead of creating one long module, you may consider the option of breaking them down into several bite-sized chunks. Each chunk will focus on a specific objective. This will prevent a cognitive overload for your learners and keep them engaged. It will be faster for you to develop small modules. Also, it is easier to update or modify each module, instead of having to edit a long course. For example, if you realize that a sub-topic in a module needs to change, you don't need to rework on the entire course. Instead, you can just pull out the relevant chunk and quickly make the edit.
5. Opt for in-house experts
Hiring external experts will have a cost attached to it. As far as possible, utilize in-house manpower. Instead of hiring voiceover artists, instructional designers, learning developers, and the likes, try and get help from someone in the team. You are sure to save a lot of money, that way.
In case you have to hire external consultants, fix your requirements and opt for a fixed-cost modality. In case, you are unable to spell out the requirements clearly and expect it to change, then you may want to negotiate a rate contract where the costing of time and effort is standardized.
6. Create content compatible with multiple devices
Creating separate courses to cater to the different digital device is not a good idea when you are on a tight budget. Instead, plan the course with a responsive design in mind. This will save you a lot of money and time. Imagine having to create the same course from scratch for each device, mobile laptop, desktop, and so on. The millennial workforce like to access most of their learning on-the-go. So, you will have to invest in a responsive course, anyway.
7. Use free resources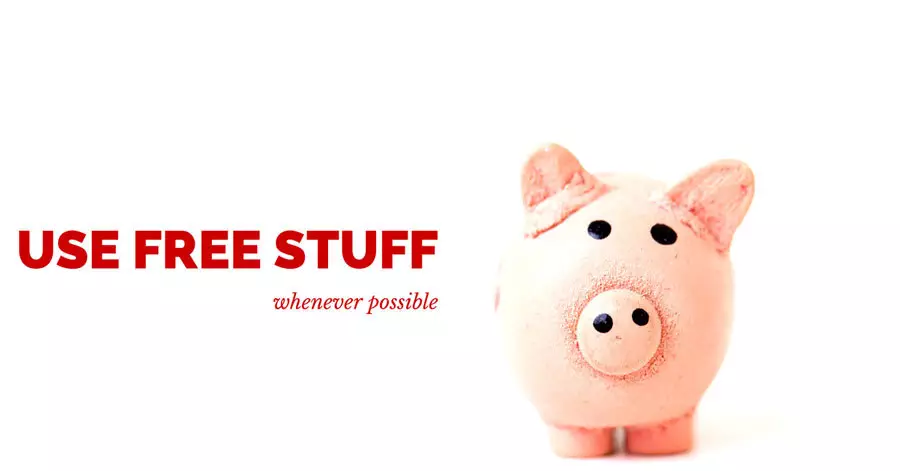 There are several free resources available on the net. Online communities and discussion boards always have a thread or two dedicated to the latest technological tools. You may want to ask around there about the best open-source tools suitable for your requirement. Once you shortlist a tool, you can visit their community or blog for guidance. In case you feel that you need to buy a tool, take the free trial first. You do not want to invest in a tool and then realize that it is not suitable for your requirement.
Here are a few free resources that can help curtail your cost. It is wise to use them instead of investing money on paid tools.
For stock photography, consider using sites like Unsplash, Im free, Death to the Stock Photo, and so on.
Vimeo and YouTube are the best places to source free videos.
Audacity helps edit audio.
If you like using icons for better visual appeal, then Flaticon and Iconfinder are great free sites.
Sites like elearningbrothers and Articulate have a rich repository of templates that are free and can be reused as many times you wish to.
8. Choose your LMS wisely
You must choose your learning management system (LMS) judiciously. An LMS that is difficult to master will cost you in terms of money and time to overcome the steep learning process. Even if the vendor offers to train the users, you will need to dedicate some part of the already tight budget for training hours. It may hamper the project completion deadlines, too.
You need an LMS that makes your life easy and yet not burn a hole in your pocket. There are several learning management systems that are available in the e-learning market. But eLeaP is leading the sector due to several benefits that it offers.
eLeaP is a Learning Management System that is flexible, adaptable and customizable. The best thing about eLeaP is that you don't need to be technically savvy to set it up and use; no hardware, software, or IT help involved. You can set it up in a matter of minutes and work on any of the three powerful modules: Standalone, Enterprise, or eCommerce. It is so simple that you can design, create, launch and manage your own online courses and training. It, also, allows you to effortlessly integrate with your other systems.
Get your free demo now.
These are just a few tips on how you can work with your limited budget. You need to keep an eye on hidden costs and eliminate it whenever possible. Always keep in mind that e-learning courses do not need to be expensive to be effective.