spreadsheet risks
Manual Data Entry Risks For Compliance Training Manually sending out PowerPoints wastes time and results in risky and expensive errors. Manually registering users for classes or training is costly and fraught with mistakes. Manually contacting users to remind them of upcoming classes is painfully inefficient. Spreadsheets can cause a costly mistake. SAVE MONEY, TRAIN BETTER. […]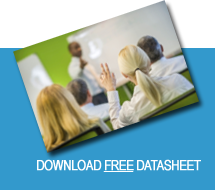 Manual Data Entry Risks For Compliance Training
Manually
sending out PowerPoints wastes time and results in risky and expensive errors.
Manually
registering users for classes or training is costly and fraught with mistakes.
Manually
contacting users to remind them of upcoming classes is painfully inefficient.
Spreadsheets
can cause a costly mistake.
SAVE MONEY, TRAIN BETTER. SEE HOW.
Automatically

launch training and share materials

Automatically

 enable user registrations including wait lists
Relax and let eLeaP manage all your event notifications
Get started free today
Free and you don't even need a credit card.