eLearning Career Guide #4: Undergraduate Education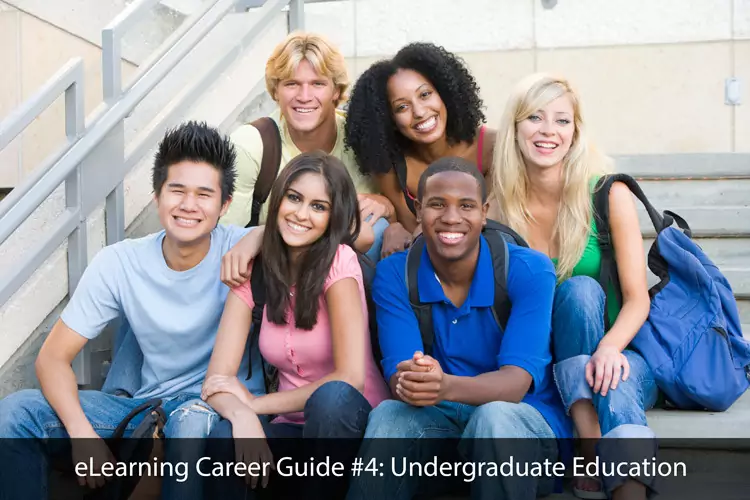 Launching or enhancing your career as an eLearning professional necessarily involves making sure you have the right education under your belt. This article will take a look at both undergraduate and graduate options.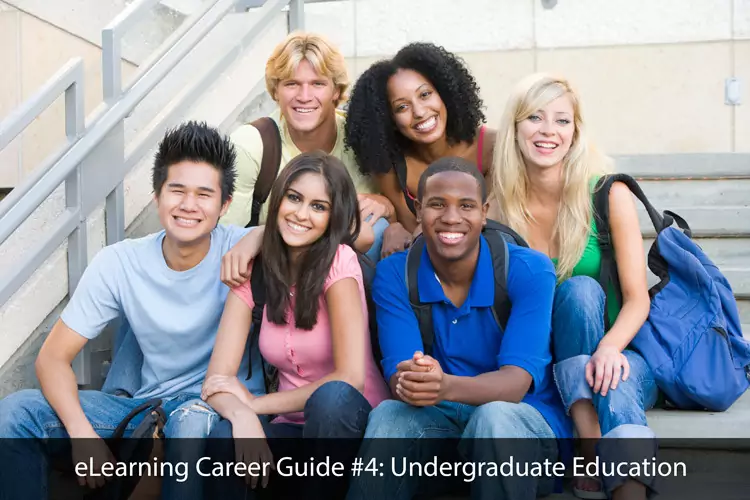 If you're heading off to college with the idea that you want to be an eLearning professional, what should be your major? The answer to this question is simple: Instructional Design. Unfortunately, the vast majority of instructional design degrees are only offered at the graduate level. However, there are some options for undergraduates. Please note that most are not going focus exclusively on eLearning, but that's okay. You want to get a solid foundation in instructional design principles and applications in general, and then apply them more specifically to the eLearning environment, which will be at least a part of most programs. You can then go on to dive deeper into graduate degrees and certificate programs that do focus in more on eLearning, which I'll cover in the next article of this series. Here are some undergraduate degree options:
Ashford University – Bachelor of Arts in Instructional Design.  "The online Bachelor of Arts in Instructional Design allows you to explore online education, learning technology, text book design, and curriculum development. You will apply universal design principles to instruction, analyze research and trends in the field of instructional design, and develop instruction to meet the needs of diverse learners." Note that three of the 12 major courses relate to eLearning and technology issues, which is as much as you need at this level.
Post University – Bachelor of Science in Instructional Design and Technology. "Through relevant, hands-on experience that incorporates current educational theory and practice, students will develop skills in instructional technology, learning theory, multi-media development, ethical considerations, and the development of instructional content for a variety of digitally-based learning environments.  Courses rely on a project-based teaching and learning model that will help you develop valuable real-world experience in skills uniquely relevant to the field of instructional design and technology." There is more "nuts and bolts" of various learning related technologies in this program, including computer application design, web design, computer graphics, and eLearning.
Texas A&M University Commerce – Bachelor of Science Degree in Global e-Learning. This program "…equips entry-level personnel in the field of eLearning (adult training and development) for practice in public education, private education, business, industry, and non-profit organizations. Learning and technology are intertwined to develop next generation trainers and leaders to implement technology and learning strategies across curricula and classrooms of all kinds." As you can see, this program has a clearer focus on eLearning than most.
The University of Southern Mississippi – Bachelor of Science in Instructional Technology and Design. "The degree provides individuals with the specialized knowledge and skills to apply today's technologies toward reaching instructional/training goals within their work settings." This program has an IT focus on three areas: Developing technology systems and/or instructional programs to assist organizations with technology skill acquisition; acquiring concepts-related programming, networking, telecommunications and related skills; and developing a background in digital multimedia and Web-based production.
Walden University – Bachelor of Science in Instructional Design and Technology. This program helps you "…discover how to design effective learning experiences and training programs. Whether you're working in preK–12, higher education, corporate training, or military and government training settings, you can benefit from a program that can prepare you to identify your organization's learning needs and effectively use technology to address those needs, design courses across disciplines, apply academic theory and practical experience to design training programs, and gain the skills and knowledge to positively change your world and the world of those around you."
Western Illinois University – Bachelor of Science in Instructional Design and Technology. "The IDT program is practical, comprehensive, and flexible enough to support individual career goals with an emphasis on hands-on experience, team work, and real-world applications." It focuses on three areas: Instructional multimedia and web production including digital imaging, digital graphics, interactive multimedia, multi-image presentations, and interactive web page design; technology applications in instructional simulations and game environments, including three-dimensional animation and virtual reality applications; and design, production, and delivery of instructional materials and training programs including the application of instructional strategies and training facilitation techniques.
Those are probably your best bets if you're heading to college knowing that you want to become an eLearning professional. In the next article, I'll cover how to supplement this learning with graduate degrees and certificate programs that focus primarily on the eLearning industry.