Customer Service Training Trends
Customer service: what you should know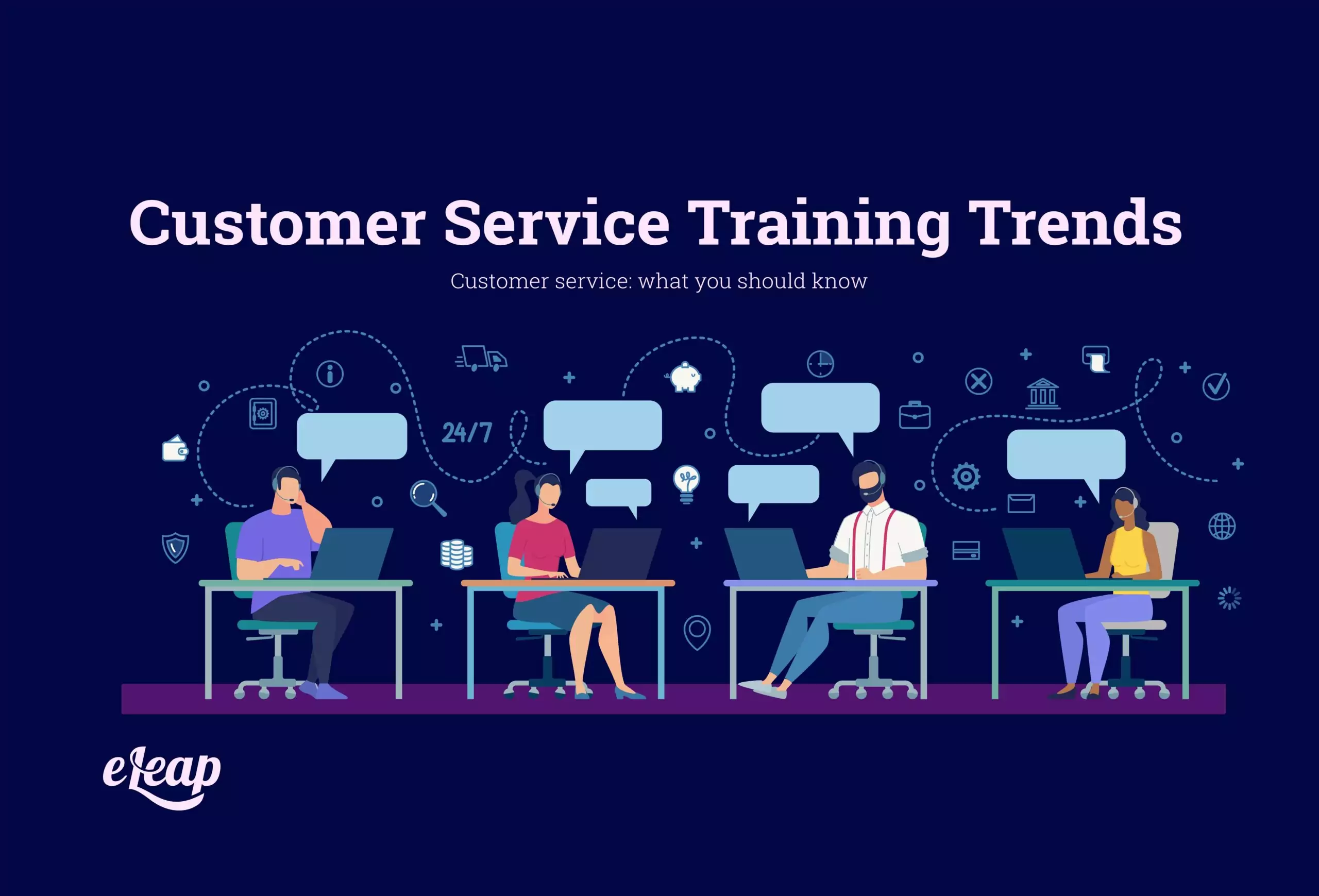 Few KPIs are as critical for organizations today as customer service. Great service can set an organization apart as a leader in an industry and an example of what to do. Poor customer service, on the other hand, can mark an organization as an example of what not to do, while simultaneously driving down profitability and success.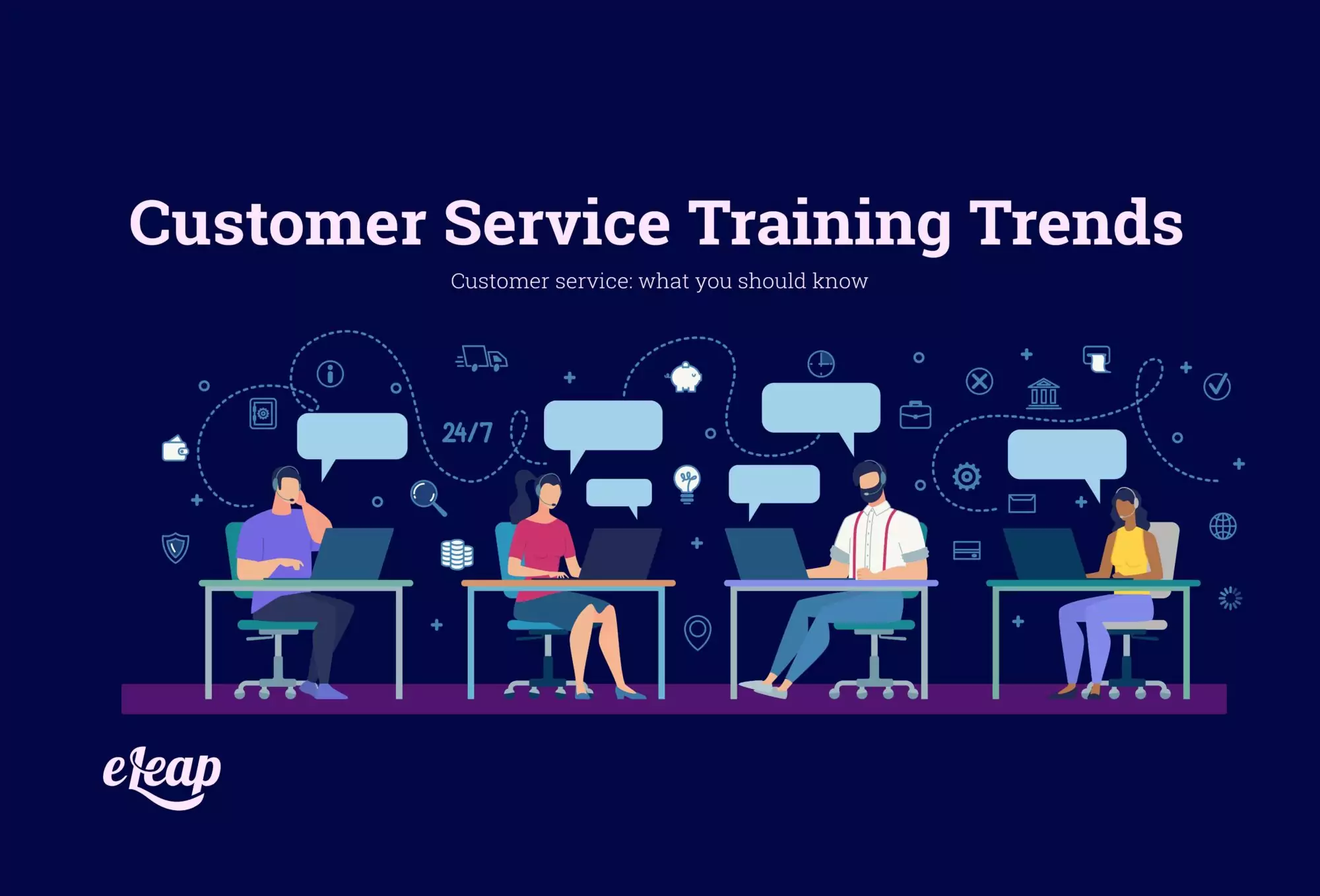 To illustrate just how central customer service is to success in today's world, consider the following statistics:
As you can see, it is impossible to understate the importance of customer service training. However, it's also challenging to ensure that your team is receiving the right training, in keeping with the expectations of today's consumers. Understanding the trends that will affect customer service training in 2022 is important. So, what's on tap in the coming year?
The Customer Service Trends to Know in 2022
Understanding customer service trends and expectations, as well as how they evolve, is critical to running a successful organization. It applies no matter what your industry might be, from nonprofits to manufacturers and retailers. Below we'll highlight some of the key trends to understand.
Mobile Customer Service
Consumers are more mobile-focused than ever before. That goes beyond using their phones for local searches. It even includes using digital devices in-store to locate items, to interact with deals in real-time, and, of course, to communicate with customer service via text, chat app, and other means. What does that mean for your customer service training?
Simply put, your team members must understand this trend and that communication with customers via a mobile device will be drastically different from voice or email. Customer service specialists will need to understand the apps customers might use to communicate, as well as be adept at reading emotion through text, and diffusing situations before they escalate via untraditional methods.
Get More Comfortable with Social Media
Once upon a time, social media was a "nice to have" element for marketing. Today, it has morphed into something else entirely. More and more consumers are turning to Facebook and other social media sites to not just engage with the brands they follow, but to seek out customer service.
Consumers will comment on posts, ask questions on pages, and use Facebook Messenger to seek support for a wide range of problems and concerns. The challenge here is that many organizations only use social media for marketing purposes. Their customer service presence is virtually nonexistent.
In terms of customer service training, this means that you'll need to train your team on the ins and outs of interacting with consumers via social media, and how to provide a great customer experience within these environments. This goes so much deeper than having your social media marketing team tell consumers to call the service desk. Ideally, it involves your customer service desk evolving to include a social media aspect so that customers can be helped without asking them to leave the channel they're most comfortable with.
AI Chatbots
Chatbots have popped up everywhere. Chances are you use one on your website. They can also be found in many other places, including Facebook Messenger for commercial/organization use. These AI-powered helpers offer some interesting possibilities for customer service and the overall customer experience, as well.
With AI chatbots, consumers can get the answers to some of their basic questions, and even some slightly more complex questions. It's easy to ask for a phone number, or what a business's operating hours are. Consumers can also learn about products, and much more.
What does this mean for customer service training? First, it means that if you implement a chatbot in your customer service stream, it will likely free up time for your reps to focus on more important questions to answer. It also leads to better customer service, because those people with basic questions aren't sitting on hold waiting for a human operator to answer something that the bot can answer.
Second, it means that consumers may come to your customer service reps already warmed up. That is, they may be primed from their interaction with the AI chatbot, and the customer service rep will step into the middle of things, which can save yet more time and frustration.
Finally, chatbots can provide a way to deliver important information to customer service reps so that they're prepared for the customer when they answer the phone or pick up the online chat. This can include things like their name, contact information, the product in question, the problem they're experiencing, and more. In addition to that, it becomes easier to pull up existing information detailing previous touchpoints with the customer.
Remote Work
If 2020 and 2021 taught us anything, it's that many jobs can be done very well from the comfort of home. That includes customer service. However, you'll need to invest in specific training for remote CS employees to help them deal with things like technology, creating the right work environment, dealing with interruptions from kids, family members, and friends, and the like.
It will also require an investment on your part in the form of technology. You'll need to provide each remote customer service employee with the technology necessary to perform the job, plus provide them with training on how to use it.
Ongoing Evolution
As you can see, the customer service training trends for 2022 build on what's come before. They mark the ongoing evolution of customer service and the blending of traditionally distinct teams, such as marketing and customer support. You can expect 2023 to bring more of the same as lines continue to blur.