Cloud LMS
The 10 Benefits of Cloud LMS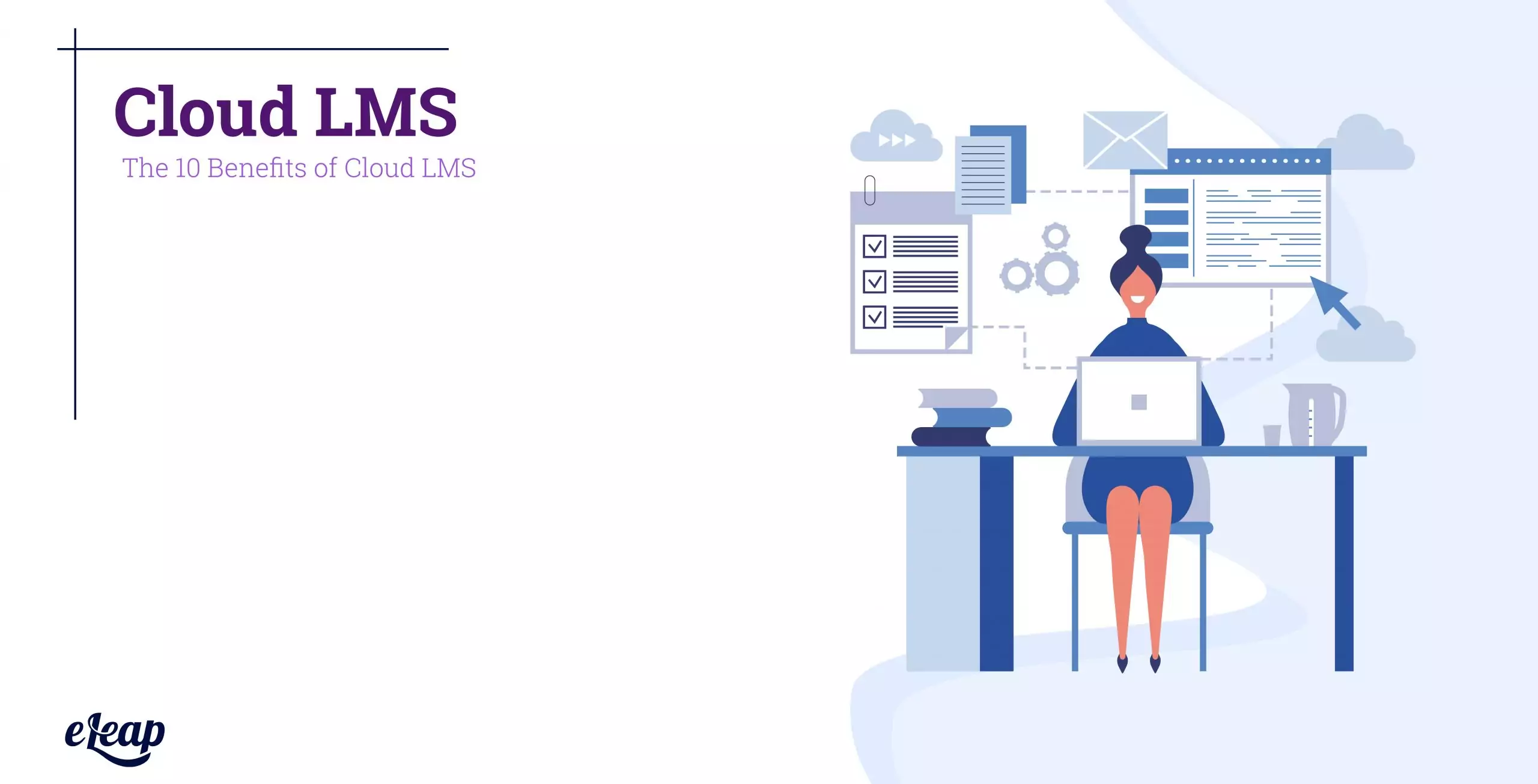 While the need to manage your company's training and learning programs is not new, the powerful technologies now available to make it happen are new and are nothing less than total game-changers. It is the cloud-based learning management system (LMS) of the 21st century that is transforming the way companies manage their training, learning and development programs. A surprising number of companies have yet to make the quantum leap forward these technologies make possible. It's hard to understand why, given the wide array of benefits a cloud LMS brings to any company's desire to more effectively train and develop its employees. Here are ten good reasons your company should be switching to an effective cloud LMS to meet its training and learning needs: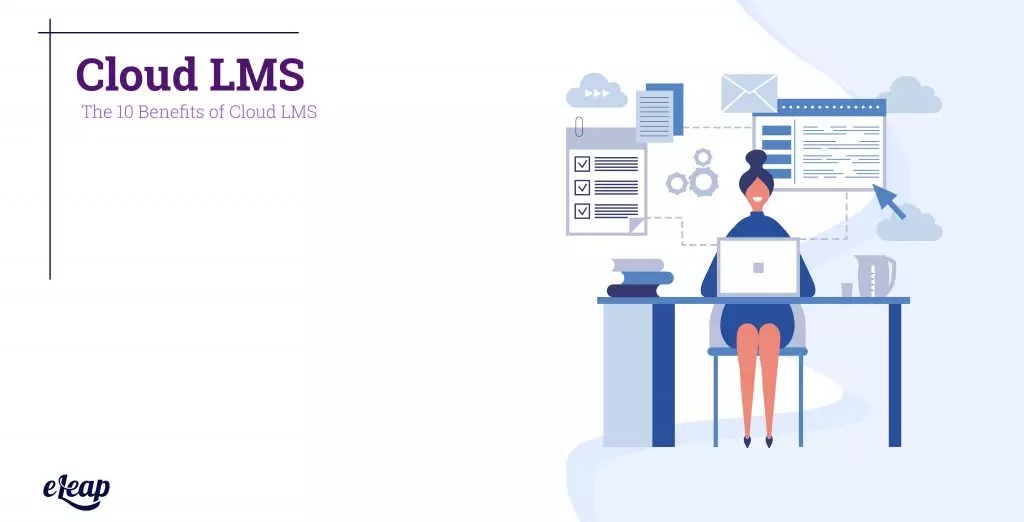 Flexibility
Gone are the days when companies were constrained by offering traditional instructor-led face-to-face classroom sessions. A cloud LMS makes your learning and training content available to employees whenever and wherever it is most convenient for them. The flexibility of content that is accessible anytime, anywhere, from any device is the surest pathway to engaged learners who complete the training and development programs you need them to take. The increasingly rapid pace of change in today's business landscape requires exactly the same of your company's training and learning efforts. This is possible with the cloud LMS because learners are more likely to quickly complete courses when they can take them at the time and place of their own choosing – and they will also retain more of the content as an added bonus.
Consistency
It doesn't matter where your learners are located. They could spread all across the globe, but with a cloud LMS, you'll know that all of them are accessing and learning the same content in the same format. This kind of consistency was much harder (and much more expensive) to achieve before the rise of eLearning and the cloud LMS.
Updated
The beauty of a cloud LMS is that it is "software as a service" or SaaS. Your company doesn't have to install the software on its servers or on individual computers and devices. All your learners need is Internet access and a web browser. This also means you don't have to install new versions, updates or patches for bugs. The maintenance of the software is all handled behind-the-scenes at the third-party vendor supplying access to its cloud LMS. The vendor's IT team will be constantly updating and enhancing the software, and you won't have to lift a finger.
Fast Deployment
The cloud LMS enables amazingly fast deployment of the eLearning courses and modules you need your employees to take. Many cloud LMS vendors have their own extensive libraries of content available to subscribers, which means you can literally set up your account, choose your courses, and make them available throughout your company in minutes. The best cloud LMS vendors have made their products largely intuitive to use, which means your company's learners won't need much in the way of training on how to use the LMS beyond a few simple tutorials that give them the basics they need to get started. While lots of people dislike change, this is one of the most painless changes your company can make, and the right choice will delight your employees.
Scalability
A cloud LMS is instantly scalable to whatever scope is needed. Whether you need to train a handful of people or hundreds of workers all over the planet, a good cloud LMS scales easily to meet your needs, which means it automatically grows right alongside your company's growth, without you having to invest in new hardware or instructors. The most you will have to do is increase the number of users on your account and pay a slightly higher subscription fee. And as your company grows and changes, everything your employees need to know can be disseminated through the cloud LMS, keeping everyone on the same page with the same information.
Customization
A quality cloud LMS will include a robust level of customization to your company. In fact, the best ones allow you to "brand" the LMS with your company's identity, with the branding of the LMS taking a back seat so it looks as if the LMS belongs to your company. If your company is interested in creating its own learning content, the right LMS will enable you to upload and manage courses authored at your company. Injecting your company's "DNA" into a cloud LMS in these ways goes a long way towards making your employees comfortable with their learning and training.
Cost-Effectiveness
Expensive hardware, software installations, maintenance and the time and expense of IT and HR time and management of an installed on-site solution are totally eliminated by choosing a cloud LMS, replaced instead with a much simpler and more affordable subscription fee, often paid monthly, making it a consistent and predictable cost.
Storage
All the information related to eLearning, both in terms of the course content as well as user information and learning data is all stored safely in the cloud, accessible at any time through the web interface with the system. The storage available may not be infinite, but it's a whole lot more than you will ever need, and without the hassle of purchasing and maintaining your own physical storage devices.
Security
Vendors offering cloud LMS services take security very seriously, engaging in best practices that keep your company's data safe and protected from hackers or mishaps. And the backup services available through the cloud are far superior to anything your company could muster on its own, and without worrying about deleted files, corrupt hard drives, theft, or physical damage.
Integration
A good cloud LMS will offer a robust set of integrations with other web-based applications your company may already be using, whether it's human resources, project management, budgeting and accounting, and so on. When your cloud LMS can seamlessly interface with other systems in your company, everyone benefits.
Whether you're looking to implement a new training program or want to move away a hardware-based system, a cloud LMS has all the benefits you need to make consistent, effective, efficient learning and training a pillar within your company or organization.